Detroit Lions fan David Morian is hoping he will have the same luck as the Seattle Seahawks fan who got a "Super Bowl XLVIII Champs" tattoo before last season.
The Lions went 7-9 and finished in third place in the NFC North in 2013. Despite the team's disappointing campaign, Morian has faith that Detroit will make a big improvement next season.
On Friday, Morian got a tattoo on his leg that proclaimed the Lions "Super Bowl 2015 Champs," complete with the Lombardi Trophy: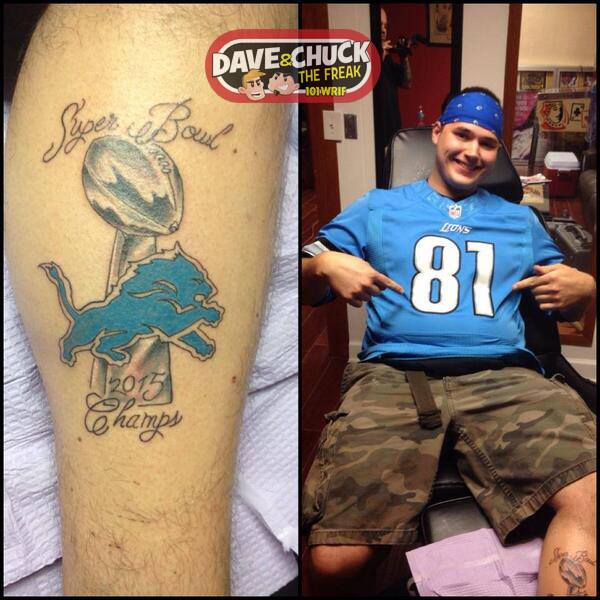 via Dave and Chuck "The Freak" on Facebook
That may not be the wisest decision he has ever made.
Morian hopes that the tattoo will serve as motivation for the team to win its first Super Bowl. With Matthew Stafford, Calvin Johnson, Reggie Bush and the additions of Golden Tate and rookie tight end Eric Ebron on offense, it's certainly not out of the question.
Hey, it worked for the Seahawks fan last season. One Denver Broncos fan was not quite as fortunate.