Predicting the Biggest Contracts of the 2013 MLB Winter Meetings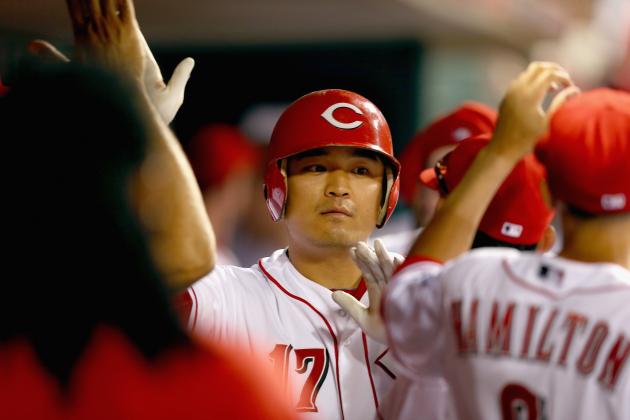 Andy Lyons/Getty Images

Generally speaking, the MLB winter meetings tend to generate the most free-agent signings and surprising trades. But in 2013, the tides might have changed.
Over the past week, Robinson Cano, Jacoby Ellsbury, Carlos Beltran, Hiroki Kuroda, Curtis Granderson, Jarrod Saltalamacchia, Joe Nathan, Mike Napoli and a slew of other free agents put pen to paper. There were also nine trades, with Doug Fister to the Washington Nationals perhaps being the most significant.
But even with big spenders such as the New York Yankees and Boston Red Sox likely tapped out, a variety of game-changing players are still available to the highest bidder. For instance, with Ellsbury and Granderson off the market, Shin-Soo Choo instantly becomes the best-hitting outfielder for which prospective suitors can compete.
Read on to see the biggest contracts that could transpire from the 2013 MLB winter meetings.
All statistics sourced from Baseball-Reference.com and FanGraphs.com.
Begin Slideshow

»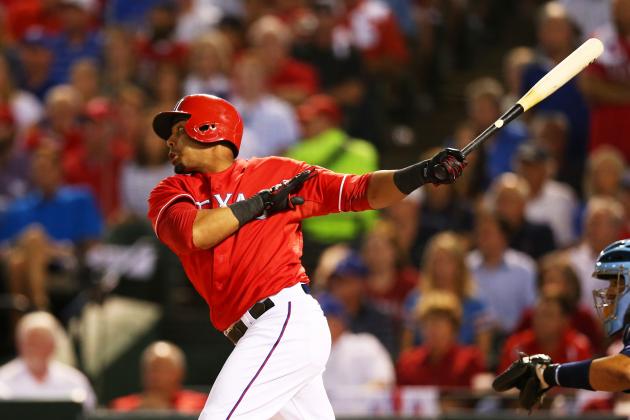 Ronald Martinez/Getty Images

There is no doubt that Shin-Soo Choo is the best overall hitter available on the open market. But in terms of hitting the ball over the fence, Nelson Cruz is king.
The slugger posted a .266 batting average, 7.6 percent walk rate, park-adjusted 123 OPS+ and 27 home runs in 2013. In fact, Cruz has averaged 27 home runs since 2009. But it's also important to note that Cruz served a 50-game suspension this past season for his involvement in the Biogenesis scandal.
The good news is that fellow Biogenesis suspendee Jhonny Peralta had little trouble attracting suitors, signing a four-year, $53 million contract with the St. Louis Cardinals. Like Peralta, Cruz has teams pining for his services. According to CBS Sports' Dayn Perry, the Baltimore Orioles, Seattle Mariners and Texas Rangers have all been in touch with the outfielder's agent.
The 33-year-old Cruz should be able to garner at least a four-year deal worth more than $16 million annually. But Cruz is an oft-injured player, so it would be surprising to see a National League team enter the bidding race.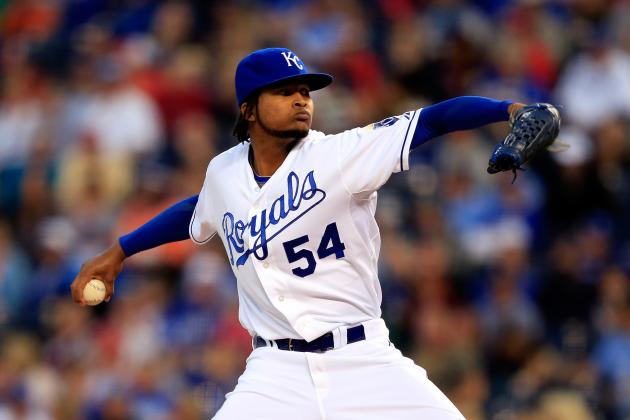 Jamie Squire/Getty Images

Despite owning a career 4.33 ERA and park-adjusted 97 ERA+, Ervin Santana emerged as an upper-rotation option for the Kansas City Royals last year. Santana posted a 3.24 ERA (versus a 127 ERA+), 1.14 WHIP and 3.16 strikeouts per walks ratio in 2013.
And even though the 30-year-old pitched to the tune of a 5.16 ERA and 74 ERA+ in 2012, Santana will have little trouble convincing a team to hand him a lucrative contract.
With career numbers similar to those of Ricky Nolasco (a 4.37 ERA and 94 ERA+), who signed a four-year, $49 million deal with the Minnesota Twins, Santana will likely demand or even receive a better offer. Considering the Los Angeles Angels dealt Santana in a pure salary-dump move prior to 2013, the pitcher has come a long way to become one of the best free-agent arms this offseason.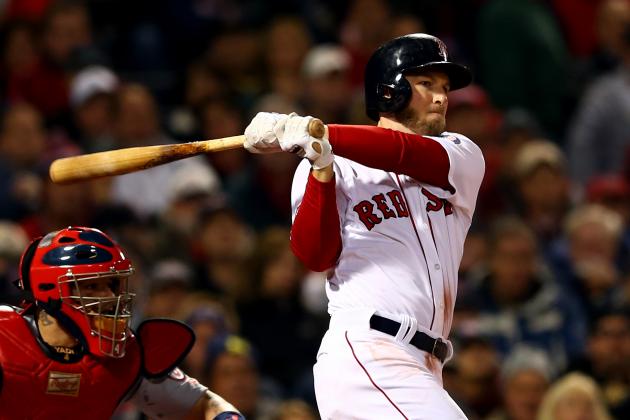 Elsa/Getty Images

Stephen Drew must have been thrilled when Jhonny Peralta signed a four-year, $53 million deal. Granted, unlike Peralta, Drew rejected a qualifying offer and will thus cost prospective suitors a compensatory pick. Then again, there are few shortstops who can swing the bat and still field their position.
Drew did just that in 2013. The 30-year-old posted a park-adjusted 111 OPS+, 10.7 percent walk rate, 13 home runs and six stolen base for the Boston Red Sox this past year. Drew also fared well defensively, according to defensive WAR (0.6 dWAR) and UZR/150 (6.7 UZR/150), but FanGraphs.com pegged the infielder at minus-2 DRS.
Even with the Cardinals out of the bidding picture, Drew could still draw significant interest from the New York Mets, Cincinnati Reds and Boston Red Sox.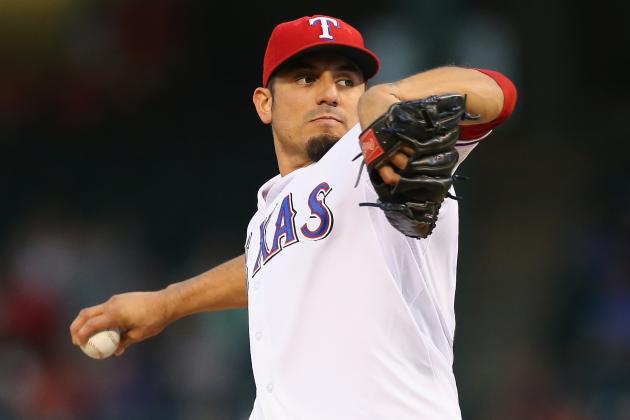 Ronald Martinez/Getty Images

There haven't been many rumors surrounding starting pitcher Matt Garza. But with the possibility of Masahiro Tanaka not being posted, per Peter Gammons, pitching-starved teams could instead turn their attention to Garza.
The Chicago Cubs traded Garza to the Texas Rangers during the middle of the 2013 season, and the pitcher felt the effects. While the right-hander posted a 3.17 ERA (versus a park-adjusted 125 ERA+) for the Cubs, he tossed a mere 4.38 ERA (versus a 94 ERA+) for the Rangers.
Considering Garza's career 3.84 ERA and 108 ERA+ are superior to Ricky Nolasco's career 4.37 ERA and 94 ERA+, Garza should be able to at least match the four years and $49 million the Minnesota Twins recently handed Nolasco.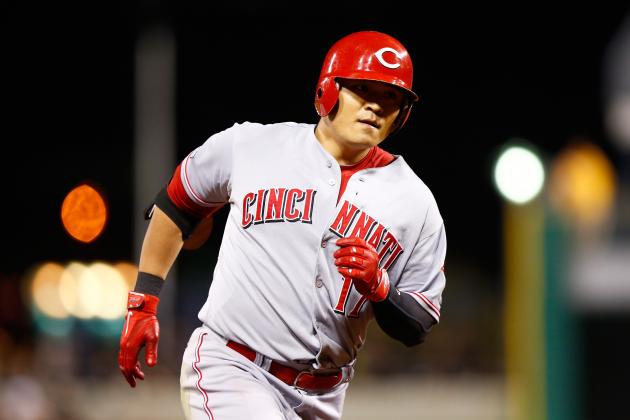 Jared Wickerham/Getty Images

Shin-Soo Choo couldn't have positioned himself better for a large free-agent contract. The 31-year-old posted a .285 batting average, 15.7 percent walk rate, park-adjusted 143 OPS+, 21 home runs and 20 stolen bases in 2013.
And even though Choo was statistically the worst starting center fielder in baseball last season, gloving well below average in defensive WAR (minus-1.8 dWAR) and UZR/150 (minus-17.0), his offense was elite enough to balance his overall production.
Jacoby Ellsbury's seven-year, $153 million contract only boosts Choo's value. According to Evan Grant of The Dallas Morning News, both the Texas Rangers and Detroit Tigers are interested in the dynamic outfielder's services. It's possible that with the Rangers and Tigers competing against each other, Choo could land at least a six-year deal worth more than $120 million.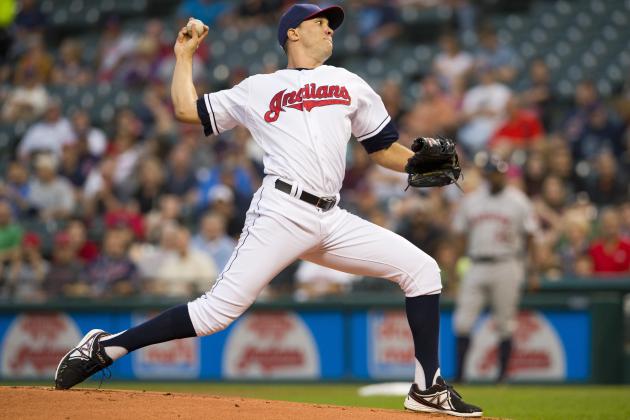 Jason Miller/Getty Images

It took until the second half of 2013 for the Cleveland Indians to finally reap the benefits of Ubaldo Jimenez, whom the team acquired in July 2011. After two forgettable seasons in 2011 and 2012, Jimenez spun a 3.30 ERA (versus a park-adjusted 114 ERA+), 1.33 WHIP and 2.43 strikeouts per walks ratio this past season.
There's been little news about the 29-year-old's next destination. But considering Jimenez declined an $8 million option and rejected the Indians' qualifying offer, the starter is undoubtedly expecting a lucrative contract.
Given Jimenez's relatively young age, a team could hand the pitcher at least four years with an annual $13-14 million.