Matt Kemp Injury: Updates on Dodgers Star's Shoulder, Ankle and Recovery
Use your ← → (arrow) keys to browse more stories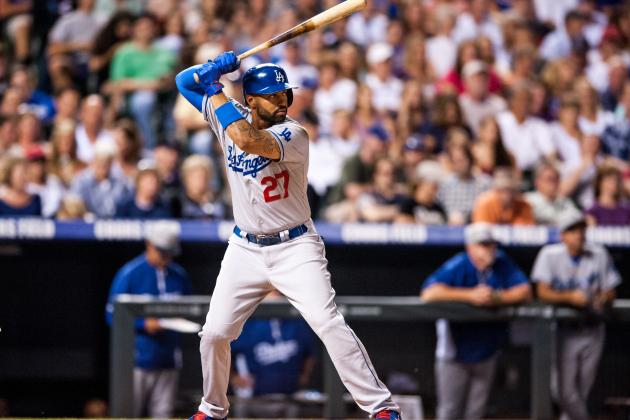 Dustin Bradford/Getty Images

Updates from Wednesday, Mar. 12
True Blue LA's Eric Stephen provides Matt Kemp's takeaways after playing centerfield in a minor league intrasquad game:
"I feel a little weird still but I'm having a lot of fun," Kemp said. "I'm excited to be back on the field just playing. It's a process."
Kemp went on to describe how his legs felt during the outing:
"My legs feel a little heavy, and tired at times, but that comes with getting back into shape, as far as being back out on the field," Kemp said. "You can lift as many weights as you want, but nothing compares to that game speed out there on the baseball field."
Kemp went on to describe his return:
"I'm definitely hungry, definitely ready to comeback. I just need to take my time, and take it day to day," Kemp said. "It's a process, it's a build up. Each time you get more and more and see where you are."