Almost immediately after the Sunday games end, betting lines for the next week are up. Still, the spreads for Week 3 feature some surprises.
There are some instances where there was an overreaction from the previous games to make a line too high or too low. In other cases, it seems as though the oddsmakers did not even watch the action in Week 2.
While a lot needs to be sorted out before making picks, including learning more about specific injuries, here are some interesting lines to watch in the coming days.
Note: All spreads courtesy of Vegas Insider as of Sept. 16.
New England Patriots (-7) vs. Tampa Bay Buccaneers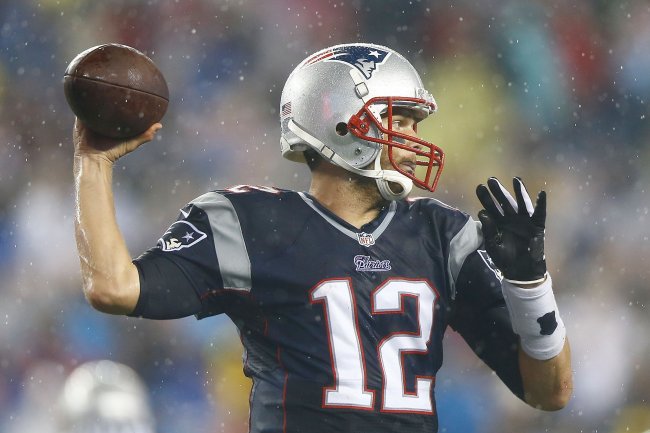 Jared Wickerham/Getty Images
Technically, this game features a 2-0 team playing at home against an 0-2 opponent. Knowing only that, a seven-point spread seems justified.
However, the Patriots are still not healthy offensively and are struggling to move the football consistently. Their two wins are by a combined five points over two teams starting rookie quarterbacks.
While the Buccaneers were beaten by the same Jets team that lost to the Patriots, both of Tampa Bay's losses were on field goals as time expired. The defense has also been outstanding so far this year, thanks to a remade secondary.
With Doug Martin's ability to make plays, it is hard to imagine New England pulling away in this game. The Patriots should be able to escape with a victory, but this line might be too big to cover.
Philadelphia Eagles (-3) vs. Kansas City Chiefs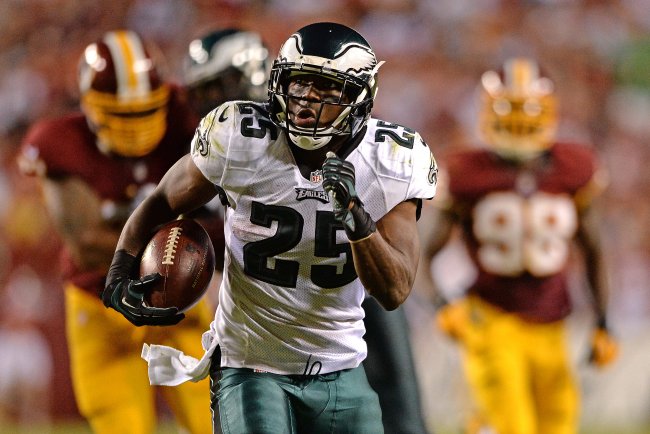 Patrick Smith/Getty Images
It might take a few more weeks to believe in them, but the Chiefs are for real this season. After going 2-14 a year ago, the squad upgraded at quarterback with Alex Smith and added an experienced coach in Andy Reid to turn things around.
The defense is better than many will admit, and the offense is solid enough to avoid mistakes. Jamaal Charles also has the ability to score at any moment.
Meanwhile, the Eagles have proven that they have a dynamic offense thanks to Chip Kelly, but virtually no defense. The unit allowed 33 points and 539 total yards in last week's loss to the San Diego Chargers.
Additionally, Thursday night games tend to be sloppier with less time for rest and preparation compared to Sunday games. Take the team with the better defense that can at least tackle well when the game gets ugly.
Seattle Seahawks (-19.5) vs. Jacksonville Jaguars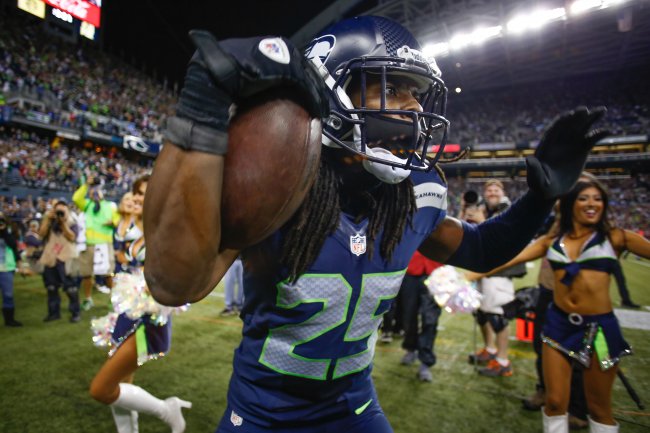 Otto Greule Jr/Getty Images
There will be little argument about which is the better team in this game. The Seahawks proved they are one of the best teams in the NFL with the win over the San Francisco 49ers, while the Jaguars are clearly one of the worst squads after losing to the Oakland Raiders.
That being said, this is a huge line that will be tough for anyone to cover.
Expect Seattle to have a bit of a letdown performance after what was clearly the biggest game of the year. This same thing happened last season after beating the 49ers 42-13. The next game was only a seven-point win over the St. Louis Rams.
If this line rises to more than three touchdowns, the Jaguars might be an interesting pick.
NFL Week 4 Lines as of Sept. 16

| | | | |
| --- | --- | --- | --- |
| Favorite | Underdog | Spread | Location |
| Philadelphia Eagles | Kansas City Chiefs | 3 | Philadelphia |
| Tennessee Titans | San Diego Chargers | 3 | Tennessee |
| Minnesota Vikings | Cleveland Browns | 4.5 | Minnesota |
| New England Patriots | Tampa Bay Buccaneers | 7 | New England |
| Houston Texans | Baltimore Ravens | 2.5 | Baltimore |
| Dallas Cowboys | St. Louis Rams | 4 | Dallas |
| New Orleans Saints | Arizona Cardinals | 7.5 | New Orleans |
| Washington Redskins | Detroit Lions | 1.5 | Washington |
| Green Bay Packers | Cincinnati Bengals | 1 | Cincinnati |
| Carolina Panthers | New York Giants | 1.5 | Carolina |
| Miami Dolphins | Atlanta Falcons | 1.5 | Miami |
| San Francisco 49ers | Indianapolis Colts | 10.5 | San Francisco |
| Seattle Seahawks | Jacksonville Jaguars | 19.5 | Seattle |
| New York Jets | Buffalo Bills | 2.5 | New York |
| Chicago Bears | Pittsburgh Steelers | 2 | Pittsburgh |
| Denver Broncos | Oakland Raiders | 14.5 | Denver |
via Vegas Insider
Follow Rob Goldberg on Twitter for the latest breaking news and analysis.