8 Biggest Surprises of the 2013 MLB Season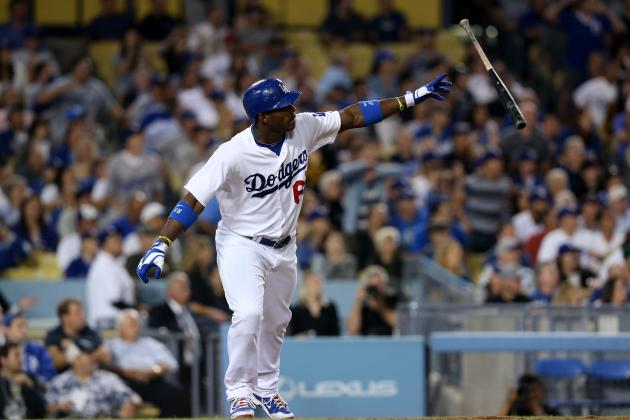 Stephen Dunn/Getty Images
Yasiel Puig has mastered the bat flip in 2013.
Every baseball season has its surprises. Whether it's rookies emerging into stars, stars playing like duds or earth-shattering injuries, a baseball season always throws fans a curveball.
In 2013, fans have witnessed a wide array of surprises. Jose Fernandez and Yasiel Puig have not only made it to the major leagues sooner than expected, but have also emerged as legitimate stars for the Miami Marlins and Los Angeles Dodgers, respectively. And while the Toronto Blue Jays have fell flat despite lofty expectations, the Pittsburgh Pirates will likely make their first playoff appearance since 1992.
Read on to see the eight biggest surprises of the 2013 MLB season.
All statistics (through September 14) sourced from Baseball-Reference.com and FanGraphs.com.
Begin Slideshow

»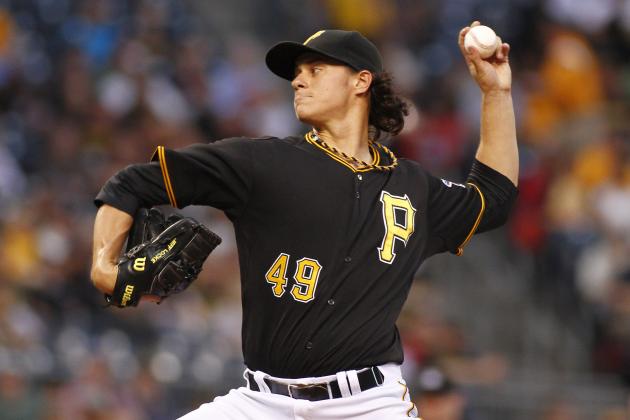 Justin K. Aller/Getty Images
Few thought Jeff Locke would be an integral rotation piece in 2013.
Few people thought the Pittsburgh Pirates would be serious contenders in 2013. Considering their 20-year playoff and winning season droughts, critics' lack of faith was well-founded.
But the Pirates have sealed their first winning season and are en route to the playoffs for the first time since 1992.
As great as cornerstone outfielder Andrew McCutchen has played (park-adjusted 162 OPS+), it's really been the Pirates' rotation that has propelled the team. Behind breakout seasons from Francisco Liriano and Jeff Locke—in addition to the leadership from veteran A.J. Burnett—the Bucs' rotation has boasted a top three FIP (3.48) in baseball.
Currently a game behind the St. Louis Cardinals for first place in the National League Central, the Pirates are almost a lock to advance to the playoffs.
Rich Schultz/Getty Images
Matt Harvey is probably as surprised as most New York Mets fans.
Matt Harvey was easily the most exciting New York Mets player to watch this season. Heck, Harvey was even one of the most exciting players, in general, to watch. But in late August, Mets fans received some pretty dreadful news: Matt Harvey sustained a partially torn ulnar collateral ligament in his right elbow.
The injury obviously landed Harvey and his park-adjusted 158 ERA+ on the disabled list. Even with a quick recovery, the right-hander's entire 2014 is likely lost.
Harvey's sudden shift from All-Star Game starter to sideline gimp was a transformation few saw coming.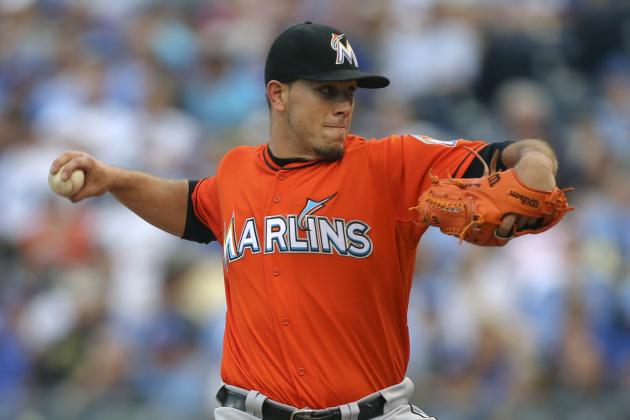 Ed Zurga/Getty Images
Jose Fernandez has a long, successful career ahead of him.
Prior to 2013, Jose Fernandez had yet to pitch above Advanced-A. During spring training, however, the lowly Miami Marlins decided to plug Fernandez into a vacant rotation slot.
The 21-year-old has dazzled in his rookie season. Fernandez has pitched to the tune of a 2.19 ERA (versus park-adjusted 177 ERA+), 0.97 WHIP and 3.22 K/BB.
If not for the Marlins' decision to sell off their high-salaried players in the offseason, it's likely Fernandez would not have made his debut until at least midseason.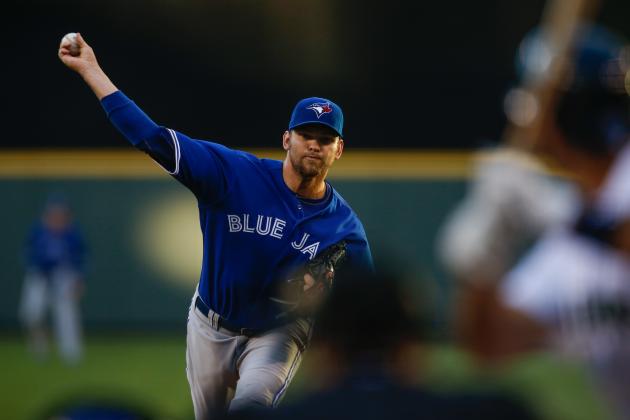 Otto Greule Jr/Getty Images
Josh Johnson posted a 6.20 ERA over just 81.1 IP in his debut season for the Toronto Blue Jays.
After acquiring Jose Reyes, R.A. Dickey, Josh Johnson, Mark Buehrle, Melky Cabrera and Emilio Bonifacio in the offseason, most critics pegged the Toronto Blue Jays as the favorite to win the American League East.
But the Blue Jays have been far from victorious in 2013. The team is currently 67-80, 22 games out of first place and in the cellar. Perhaps with the exception of Buehrle, each of their new arrivals have either flopped or fell prey to injury.
Looking ahead to 2014, it's fair to say that the Boston Red Sox—not the Blue Jays—will be the favorites to take the AL East.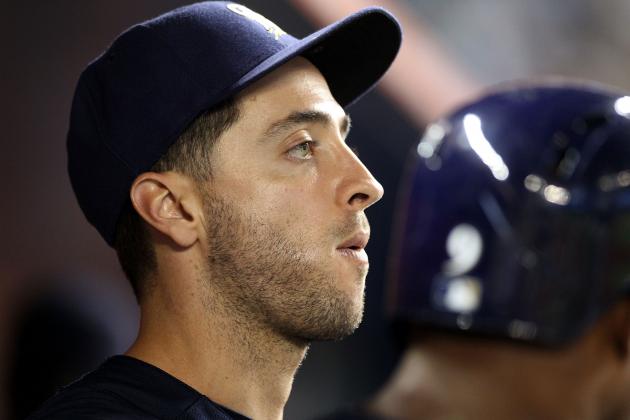 Marc Serota/Getty Images
Ryan Braun's big secret is finally out.
In early August, Major League Baseball announced the list of players in cahoots with the Biogenesis scandal. Unlike past suspensions, the Biogenesis scandal involved a slew of high-profile players, including Alex Rodriguez, Ryan Braun, Nelson Cruz, Jhonny Peralta and several others.
MLB's nabbing of Braun sent shock waves throughout baseball. Braun, who escaped suspension last season due to a sample collector error, was considered one of the featured "good guy" ambassadors for the sport.
His involvement with banned substances also puts the slugger's career park-adjusted 147 OPS+ and 211 home runs into question.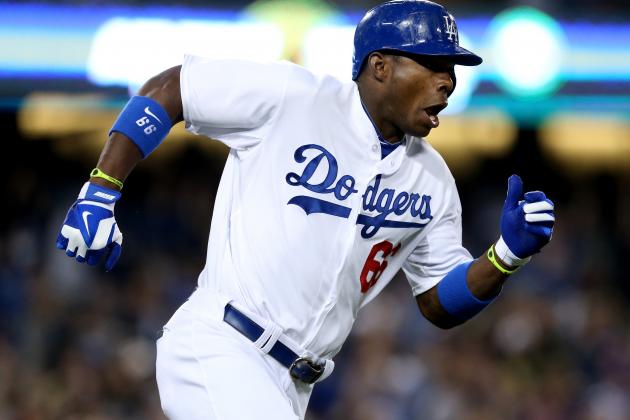 Stephen Dunn/Getty Images
Yasiel Puig has led the Los Angeles Dodgers' offense in his rookie season.
Usually when a player of Matt Kemp's caliber continues to go down with injuries, an organization is entitled to be worried about winning. But it didn't take long for the Los Angeles Dodgers to realize that top prospect Yasiel Puig would instantly fill Kemp's shoes.
Puig busted onto the scene in June, posting a .436 batting average, 1.180 OPS and seven home runs. Even though June has still been his most productive month to date, the 22-year-old owns a .337 batting average, park-adjusted 167 OPS+ and 16 home runs over 379 plate appearances.
His contributions have single-handedly propelled the Dodgers into contention.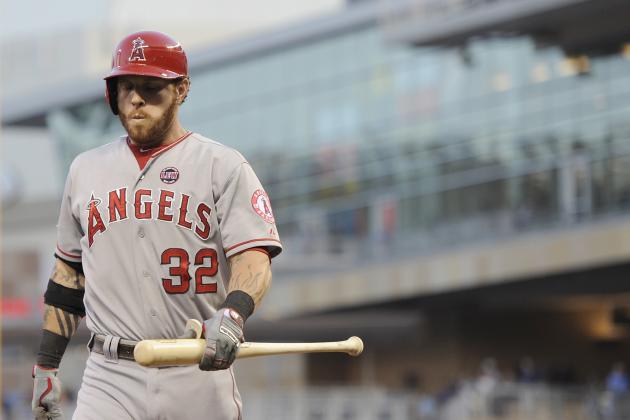 Hannah Foslien/Getty Images
The 2013 season has been a rough one for Josh Hamilton.
From 2008 to 2012, Josh Hamilton was one of the more elite sluggers in baseball. During that span, Hamilton owned a cumulative .305 batting average, park-adjusted 137 OPS+ and 142 home runs. In fact, in 2010, the former first-round pick was handed the Most Valuable Player Award after collecting an eye-popping .359 batting average and 43 home runs.
But after signing a five-year, $133 million contract with the Los Angeles Angels in the offseason, Hamilton has been a shell of his former self. Over 583 plate appearances, the 32-year-old has posted a mere .245 batting average, 105 OPS+ and 20 home runs.
Prior to 2013, there weren't any tangible signs of potential regression—and certainly not as drastic as it has been. For the Angels' sake, the team is hoping Hamilton is just enduring a bad season.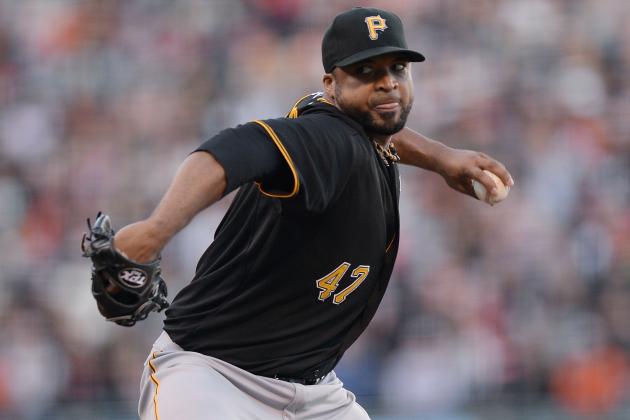 Thearon W. Henderson/Getty Images
After failing to live up to his potential throughout most of his career, Francisco Liriano has finally figured it all out in 2013.
Scouts have always felt Francisco Liriano would become an ace pitcher. With a mid-90s fastball and devastating slider, Liriano has long had the weapons to be a dependable rotation option.
But the left-hander has been more of a headache than a front-line starter in his career. Prior to 2013, Liriano owned a career 4.40 ERA (versus a park-adjusted 96 ERA+), 1.35 WHIP and 2.38 K/BB. The Minnesota Twins gave up on Liriano in mid-2012 after the pitcher was en route to posting a consecutive 5.00-plus ERA season.
Despite his history suggesting otherwise, Liriano has finally lived up to his potential in 2013. Liriano, whom the Pittsburgh Pirates inked to a one-year, $1 million contract, has hurled a 2.92 ERA (versus a 121 ERA+), 1.23 WHIP and 2.62 K/BB.
It's taken the 29-year-old a long time to get to where he is now, but it's possible Liriano is finally a legitimate ace.