San Francisco 49ers: Top 4 Reasons to Be Excited for the Season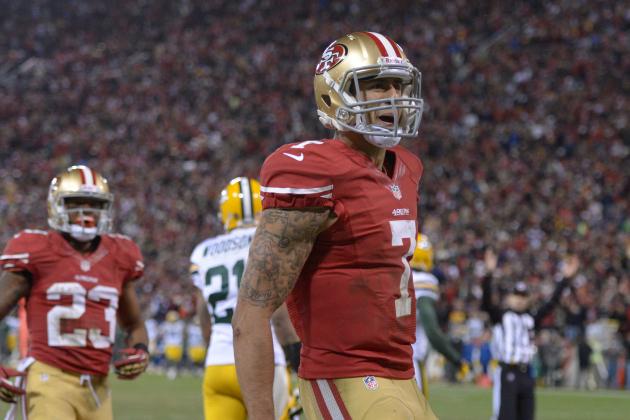 Kirby Lee-USA TODAY Sports

The 49ers kick off the season Sunday against the Green Bay Packers. After months slumming it with baseball, basketball and even golf, our one true love has returned and things feel whole again.
For 49ers fans the start of the season has special significance because it allows us to stop endlessly replaying, and over-analyzing, the end of Super Bowl XLVII.
But turning the page on the heartbreak in the Big Easy is just one of the many reasons to be ready for the start of the 2013 campaign.
With so many angles and subplots floating out there, it's time to zero in on the four storylines 49ers fans should be most excited for this season.
Begin Slideshow

»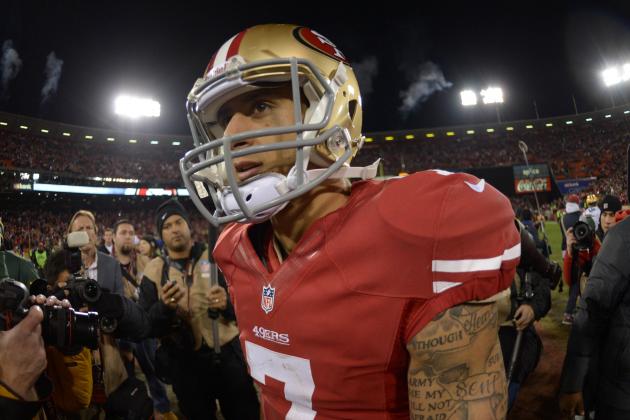 Kirby Lee-USA TODAY Sports

Let's not outthink the room here; Colin Kaepernick is the main reason to be excited about the 49ers present and in the future.
It's fairly insane to think this time last year Kaepernick wasn't even on the national radar, now you can't turn left without seeing him partially clothed on a magazine cover.
Any fanbase would be juiced to have someone as dynamic as Kaepernick under center, but his emergence is particularly sweet for those of us weaned on the glory years of Montana, Young and even Garcia, then forced to quit exciting quarterbacking cold turkey.
At his best, Alex Smith was steady, consistent and efficient, but I can count on one hand the number of plays he made that were worth rewinding on the DVR. And three of those came in that playoff game vs. the Saints.
Kaepernick on the other hand is a supernova, the kind of explosive talent you'd watch tying his shoes.
Of all the aspects of Kaepernick's game worth watching this season, I'm most excited to see his pacing. Will he be in command enough to mimic the up-tempo offense being unleashed by Tom Brady, Peyton Manning and the rest of the league's elite QBs?
Unlike those guys, Kaepernick can use the quick calls to set up the passing game but also the power running game and the zone-read, both of which will be even more deadly when going against a tired defense.
There is still a solid chance Kaepernick will be swallowed by too many expectations and not enough receivers, but it's going to be fun to watch.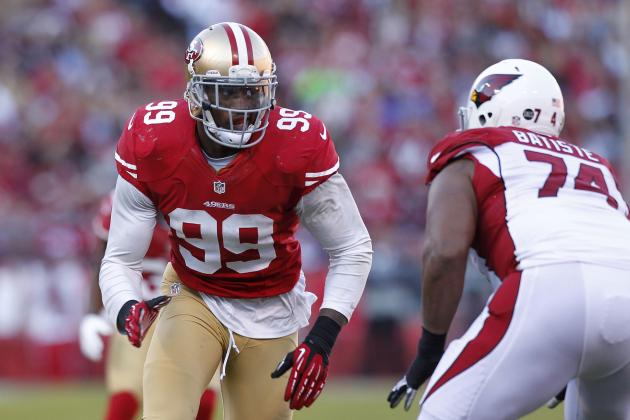 Cary Edmondson-USA TODAY Sports

Is Aldon Smith the next level of outside linebacker or simply a solid pass-rusher pushed to unfair heights by the greatness of Justin Smith?
My general stance on Aldon has been his focus should be exclusively on crushing the quarterback. Finding someone else to play the run and bringing a fresh Aldon off the bench on passing downs seems like the best use of resources.
Then I watched Aldon in the preseason and I was reminded what a weapon he can be using those long arms to chase down backs and cover tight ends.
Given he's only two years removed from playing exclusively on the line at Missouri, it's reasonable to expect his stand-up game will continue to improve as he learns the nuances of outside backer.
Clearly Vic Fangio is dreaming of defenses bringing a second blocker over to Aldon's side, only to watch helplessly as he drops into coverage and NaVorro Bowman runs untouched to the QB.
But we're getting ahead of ourselves, first up for Aldon is shaking last year's collapse down the stretch and showing he can perform as more than just Justin Smith's sidekick.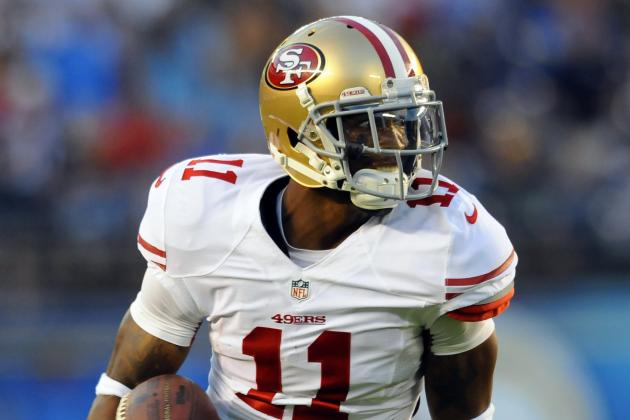 Christopher Hanewinckel-USA TODA

Perhaps Quinton Patton's performance has just seemed so appetizing because the 49ers are starved at wide receiver.
After all, my arms are still tired from loading up the Josh Morgan bandwagon after a few solid preseason games.
But it's hard not to get excited about what we've seen so far from Patton. He's made more plays in two games than A.J. Jenkins racked up in a whole season and they've come with an explosive exuberance that feels Victor Cruz-like.
Law of averages says right that after rolling the dice so many times on young wideouts and hitting craps, eventually things have to break the other way and the Niners luck into a stud.
At the very least Patton seems like the kind of guy who will scare defenses, make a few big plays and own the crown for the league's worst touchdown dance.
Bigger picture, the 49ers were always going to have trouble keeping Kaepernick, Aldon Smith and Crabtree, so there is the intriguing subplot of Patton's emergence possibly paving the way for a Crabtree departure.
The good news there would be that owners of Alex Smith jerseys can just tape over the name on the back.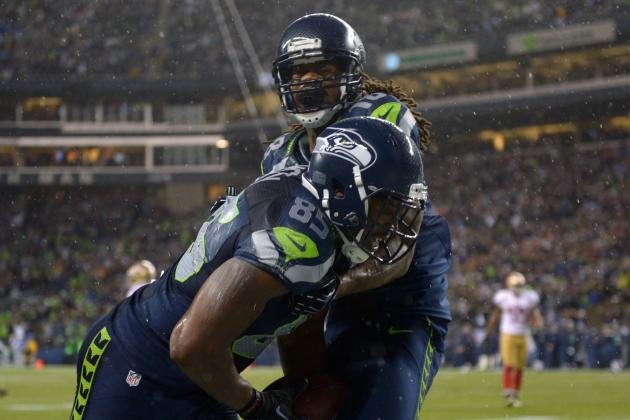 USA TODAY Sports

Every 49ers fan should hate the Cowboys, but then again so should every red-blooded American outside of Texas.
If you lived through the Brett Favre years it's hard not to hold a lingering grudge against the Packers.
But San Francisco has lacked a real rival, especially a regional one, since the Rams skipped town for St. Louis. And let's be honest, the Rams were more like an obnoxious brother you beat up to make yourself feel better than a legit rival.
The rise of the Seahawks has the makings of something totally different.
First there's the Jim Harbaugh vs. Pete Carroll beef, which to an outsider is probably like watching two lunatics playing ping pong. But down the I-5 corridor the hatred feels very real and it's beginning to bleed into the fanbases.
Plus you throw in the other natural rivalries between the two regions: Apple vs. Microsoft, fog vs. rain, Pearl Jam vs. good taste and the feeling that Seattle will always exist in the shadow of its shinier sister to the south.
The Seahawks vs. 49ers isn't Tupac and Biggie, or even Steelers and Ravens, but they are the games everyone has circled on the calendar and it only needs a few more embers to spark into a full-fledged rivalry.
After all, every superteam needs a villain.