5 MLB Power Hitters Whose Bat Speed Has Disappeared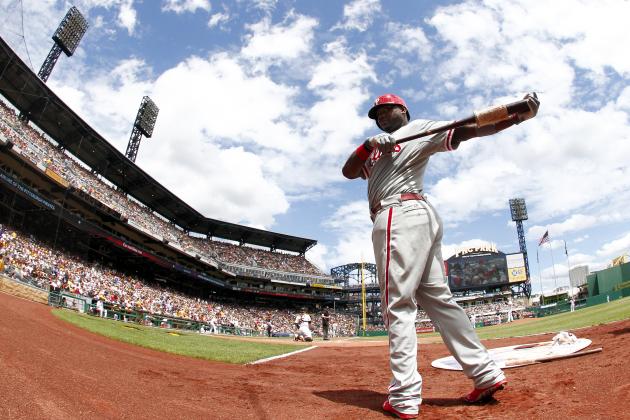 Justin K. Aller/Getty Images

The sad sight of seeing a power hitter deteriorate right in front of our eyes is something baseball fans never want to see.
However, it is an occurrence that happens more often than we think.
Here is a look at five power hitters who have lost their bat speed recently and, as a result, the performance on the diamond has not been pretty.
All statistics obtained from baseball-reference.com.
Begin Slideshow

»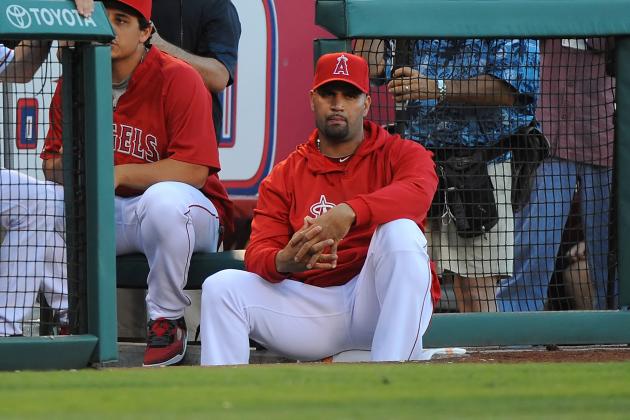 Lisa Blumenfeld/Getty Images

Let's start with the most obvious example of a power hitter falling off of the map.
Albert Pujols was a lock to be one of the best home run hitters in the history of the game when he played in St. Louis.
Now, in two years with the Angels, Pujols is on the brink of being the player with the worst contract in the history of the game based on productivity.
Pujols' historical struggles with the Angels in close to two seasons have been frightening as he has hit just 47 home runs since joining the ballclub.
We can only hope that the player who is third among active home run leaders can turn things around in Anaheim before it gets uglier next season.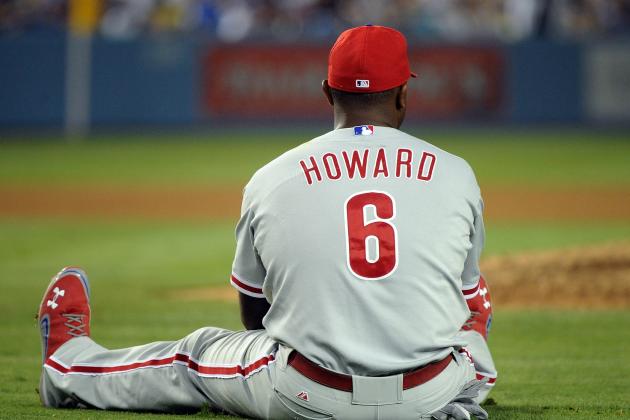 Lisa Blumenfeld/Getty Images

Ever since 2011, Philadelphia Phillies first baseman Ryan Howard has not been the same player.
At the end of the 2011-12 season, Howard suffered a torn Achilles tendon against the Cardinals in the National League Divisional Series.
After his injury, plenty of things, including opposing pitching, have caught up to The Big Piece.
Howard has played in a combined 151 games in the last two seasons, and his strikeout total in those two years is 194.
That calculates to roughly 1.3 strikeouts per game, which would be the highest strikeout-to-games played ratio in his career.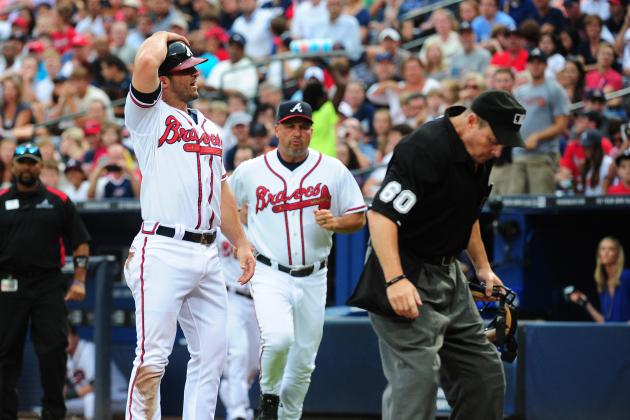 Scott Cunningham/Getty Images

Instead of being known for belting over 30 home runs per season, Dan Uggla is now recognized for his high propensity to strike out and pitiful batting average.
Uggla was a consistent provider for the then-Florida Marlins for five seasons from 2006 to 2010.
Since he exchanged a Marlins uniform for one of the Atlanta Braves, the second baseman's productivity at the plate has dropped.
In each of his three seasons in Atlanta, Uggla's strikeout total has increased while his batting average has decreased.
Heading into the weekend's games, Uggla already had 148 strikeouts, which is just 22 off of his career-high that he set last season.
Not to be outdone by that dubious total. Uggla's current average is .186, which you guessed it, is a career low.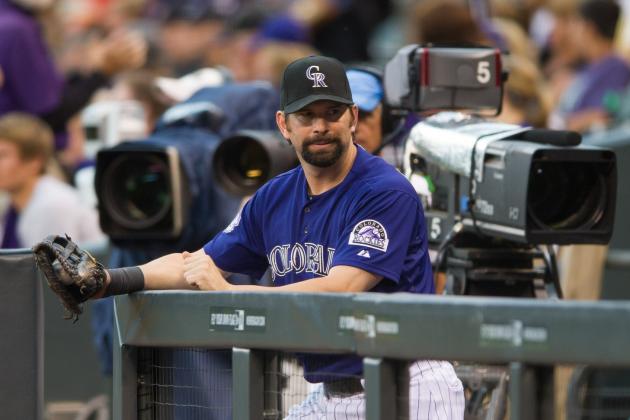 Dustin Bradford/Getty Images

Once upon a time, Todd Helton was considered to be one of, if not, the best hitters in baseball.
Nowadays, the 40-year-old first baseman is finishing up his career on a below-average Colorado Rockies team.
Helton's trademark season came in 2000 when he hit .372 and delivered 42 home runs and 147 RBI.
The three seasons that followed his career-high efforts in batting average and RBI were statistically strong as well.
However, since the start of 2004-05 season, Helton's power has declined with each year.
The once consistent Helton has seen his average drop below .300 for four of the last six seasons, which is a sign that he is not aging gracefully like we all once thought he would.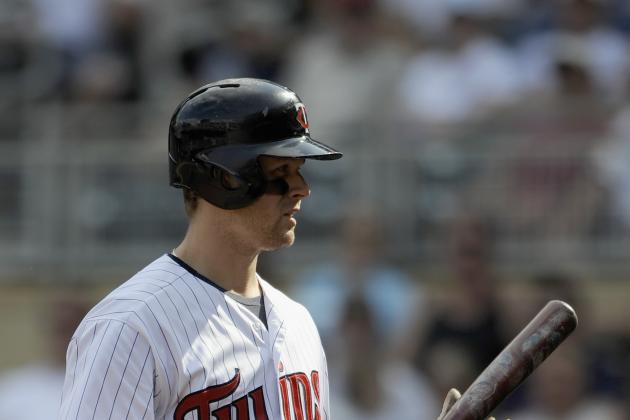 Hannah Foslien/Getty Images

Justin Morneau has flown under the radar of the critics' microscope for the past few years because of how terrible his Minnesota Twins have been.
Unfortunately for the Canadian-born first baseman, he does not escape this list.
Morneau went to four consecutive All-Star games during the prime of his career, but since 2011, he has not been the power hitter we all knew him as.
Last season, Morneau struck out over 100 times for the first time in his career, and he is on pace to do the same this season as he already has 93 strikeouts heading into this weekend's play.
Morneau has also failed to record a batting average over .300 in three of the last four seasons.
In the one season he did hit over .300, 2010, he only played in 81 games because of injury.