Fantasy Football: The Top 10 Running Back Handcuffs to Draft in 2013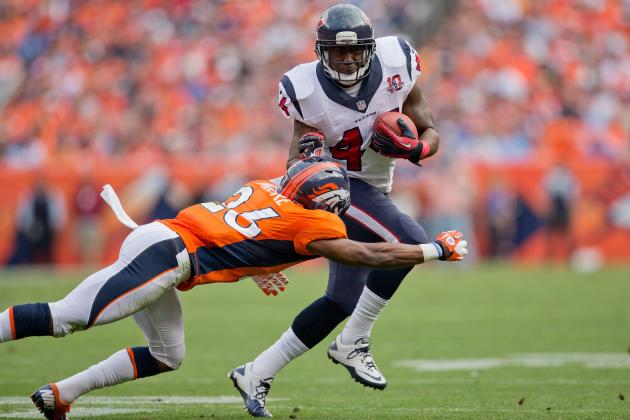 Justin Edmonds/Getty Images

When it comes to building a championship roster in fantasy football, depth is a crucial factor. Running back handcuffs might not seem like a big deal to your average fantasy football player, but for those of us who have tried to master the game for years, we understand that sometimes drafting a handcuff can be just as important as selecting a starter.
In order to rank the Top 10 running back handcuffs to draft in 2013, a few factors were taken into consideration.
For starters, players who have a chance to take over the starting job for their respective team at some point in 2013 were ranked higher than others.
Whether they end up in the starting role due to injury or the current starter's lack of production, this element was crucial to building this list.
Secondly, a player's ability to score consistent points on a weekly basis was a driving factor in coming up with these rankings.
Guys who should be able to contribute on a weekly basis either via the goal-line, catching passes or because of a timeshare role ranked higher than others.
Finally, the last factor taken into consideration when coming up with this list was reliability. That means guys who have proven in the past they can produce on a consistent basis when given a chance ended up making the list.
With all of that being said it's now time to unveil the Top 10 running back handcuffs to draft in 2013.
*All stats via Pro-Football Reference unless noted otherwise.
*Average draft positions via FantasyPros.com
Begin Slideshow

»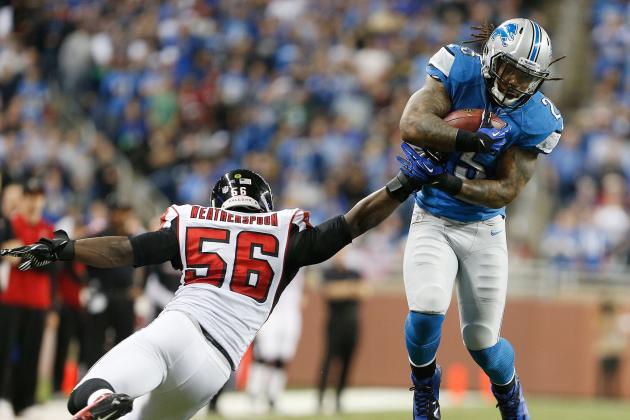 Gregory Shamus/Getty Images

While Reggie Bush is the name to watch this year in Detroit that doesn't mean another Lions running back should get overlooked on draft day.
To put it kindly, Mikel Leshoure, the former second-round draft choice of the Lions has been a frustrating player for fantasy owners so far.
After missing his entire rookie season due to injury, the former University of Illinois tailback burst onto the scene last year with hopes of cementing himself as the lead back in Motown.
After an up-and-down season, Leshoure finished the year averaging a disappointing 3.7 yards-per carry—leaving the door wide-open for Bush to win the starting job without even touching the field.
Now with Bush ready to thrive in the Lions creative offensive system, Leshoure will need to prove to his coaches that he can be a consistent, beneficial compliment to Bush.
While drafting him shouldn't be a priority, if you do end up selecting Bush, adding Leshoure is still important. He has experience in the offense and provides owners value in-and-around the goal-line in 2013.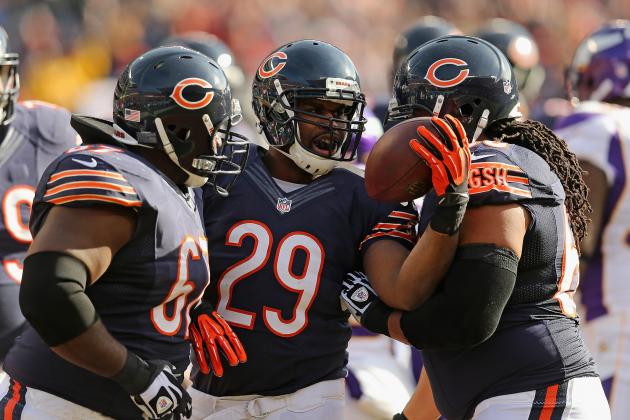 Jonathan Daniel/Getty Images

Throughout his entire career, Chicago Bears running back Michael Bush has proven time and time again that he is a quality running back.
Thanks to his physical, grinding style of running, Bush has served as a perfect compliment to starting running back Matt Forte.
With the offensive minded Marc Trestman now serving as the Bears head coach, we all know that if Forte can stay healthy he should be able to flourish in the team's new offensive system.
And although Forte will receive the majority of the touches from the backfield, that doesn't mean fantasy owners should forget about Michael Bush.
For what's it worth, Michael Bush is an elite goal-line runner who has value based on his skills in short-yardage and goal-line situations. A touchdown vulture by trade, Bush should still be able to contribute for fantasy owners all year long, even though Forte will put up big numbers in 2013.
Experienced, talented and proven, drafting Michael Bush as a handcuff option is a must for Forte owners this year.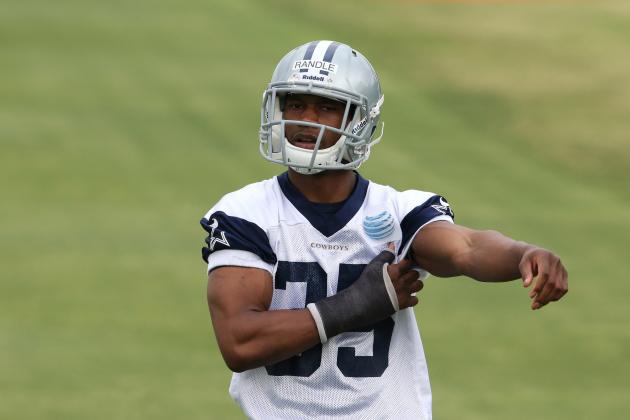 USA TODAY Sports

Coming in at No. 8 on this list is Dallas Cowboys rookie running back Joseph Randle.
When the Cowboys selected the former Oklahoma State running back in the fifth-round of the 2013 draft, it was clear that Jerry Jones was looking to add an insurance policy for starting running back DeMarco Murray.
Right now as it stands, Randle will serve as the backup to Murray, but thanks to Murray's history of injuries, one play could open the door for Randle to thrive in 2013.
Think about this. In his two NFL seasons DeMarco Murray has missed nine games. That's a whole lot of time missed for a running back whose average draft position currently sits at 35.3.
Although Randle was a late-round draft pick, the combination of Murray's questionable durability and the Cowboys belief that Randle can be a starting running back makes him an extremely important handcuff option for Murray owners to select on draft day.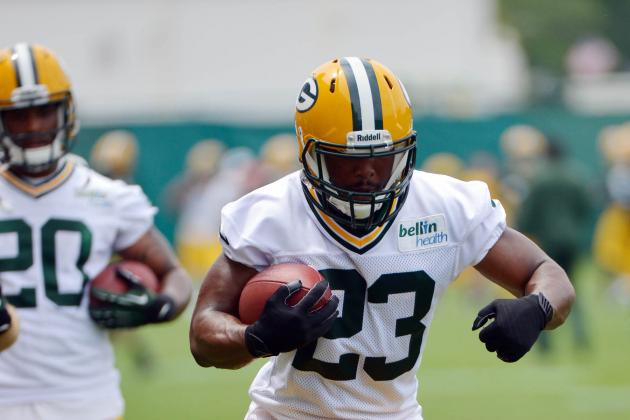 Benny Sieu-USA TODAY Sports

This past April the Green Bay Packers drafted two rookie running backs with hopes of improving their 20th-ranked rushing attack.
Selecting former Alabama Crimson Tide standout Eddie Lacy and pairing him with Jonathan Franklin out of UCLA, the Packers have potentially added two quality-rushing options in one draft.
With the odds to win the starting job currently in Lacy's favor, a lot of fantasy owners may overlook Franklin come draft day—a move that could come back to haunt them later on in the year.
While Green Bay's backfield also boasts the speedy DuJuan Harris, Jonathan Franklin's role could expand to special teams as he has reportedly (subscription required) been getting some looks on kick and punt returns.
If you end up with Eddie Lacy on your roster then you better make sure you land the versatile Franklin as his handcuff.
With neither man guaranteed to be a full-time starter, by season's end both of these young men could end-up producing some valuable points for fantasy owners in 2013.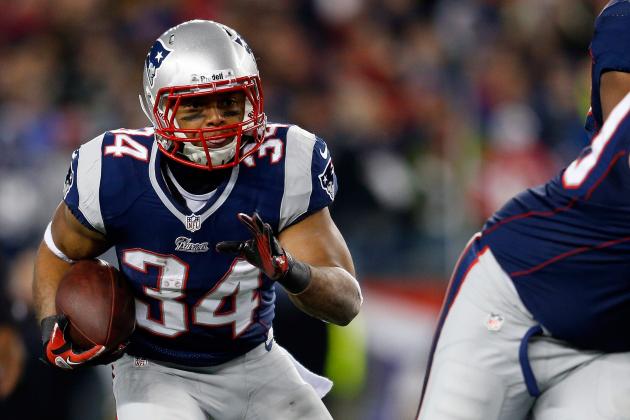 Jim Rogash/Getty Images

With Danny Woodhead now in a San Diego Chargers uniform, former 2011 second-round draft pick Shane Vereen has a chance to shine this season in New England.
Vereen, who exploded for 124 yards and three touchdowns during last season's divisional playoff game against the Houston Texans should be able to find lots of success in 2013.
Always the constant carousel-of-confusion, if you had to predict the Patriots running back situation this season it would consist of a heavy-dose of Stevan Ridley mixed in with the third-down, pass-catching addition of Vereen.
While he should be able to provide valuable touches in standard-scoring formats, Vereen's value in PPR leagues is even more enticing.
Overall in New England's "performance-first environment," Shane Vereen should be looked at as a quality pass-catching, handcuff running back that could end up taking over the starting role if Ridley regresses at all in 2013.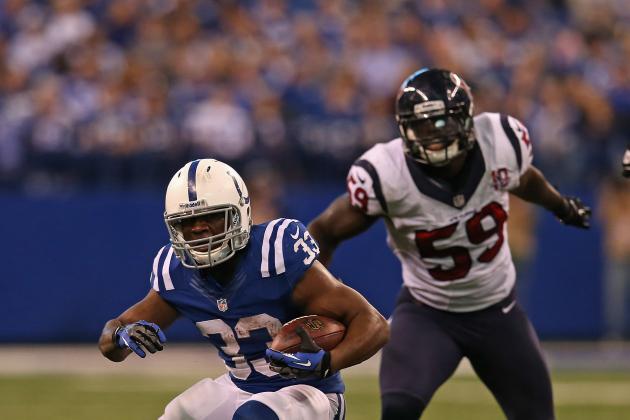 Jonathan Daniel/Getty Images

With the recent signing of former New York Giants running back Ahmad Bradshaw, the Indianapolis Colts seem to have gone away from the prospect of having Vick Ballard start again in 2013.
Ballard, the second-year man out of Mississippi State, carried the ball 211 times, rushing for 814 yards and two touchdowns last season. Those numbers produced average results for fantasy owners.
Now with the addition of Bradshaw, Ballard's role could be reduced to nothing more than backup touches. But as weird as this sounds, this could actually be a good thing for fantasy owners.
Value picks are a crucial factor when drafting players in fantasy football and that means that Vick Ballard could end up being one of those guys who pays off big-time down the line.
Thanks to his long history of injuries, Ahmad Bradshaw's starting role might last 16 weeks or it might last one game.
While Ballard might not be the best or most exciting running back in the NFL, he is familiar with the Colts offense and has proven he can produce when given a chance.
If you end up becoming an Ahmad Bradshaw owner this season, adding Vick Ballard is a crucial insurance policy that you can't afford to miss out on.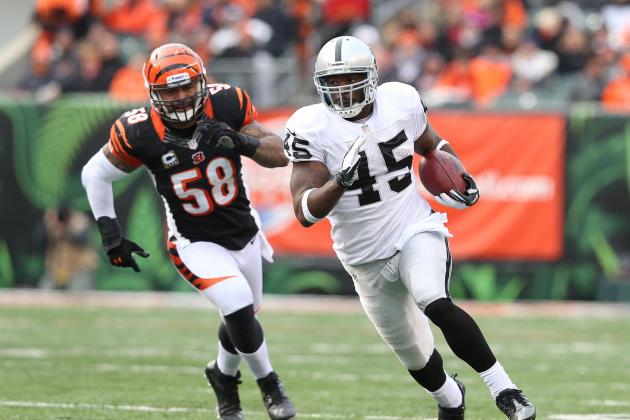 Andy Lyons/Getty Images

There are a few things that are certain in life: death, taxes and Darren McFadden getting injured.
Think about this. McFadden, the ultra-talented back out of Arkansas has never played more than 13 games in his five seasons with the Raiders. For Raiders fans that's an upsetting statistic, but for fantasy football fans that's nothing more than an opportunity.
This season the Raiders bolstered their backfield when they signed former Jacksonville Jaguars running back Rashad Jennings and drafted Central Florida product Latavius Murray. But the forgotten man in this whole situation is the talented fullback Marcel Reece.
Unlike Jennings who struggled while filling in for Maurice Jones-Drew last season and Murray who right now is more of a project pick, Reece has proven time-and-time again that he is capable of handling a full-workload and producing at a high-level.
A hybrid-fullback who racked up 52 receptions last season, No. 45 could end up being one of the bigger steals in fantasy football in 2013.
Reece who already seems to have secured the role as the Raiders third-down back this offseason, already is in-line for another productive season.
With Run DMC making a living in the trainer's room, it's time to realize that Marcel Reece will become a pass-catching vulture for the Raiders and a must-have handcuff option for all McFadden owners in 2013.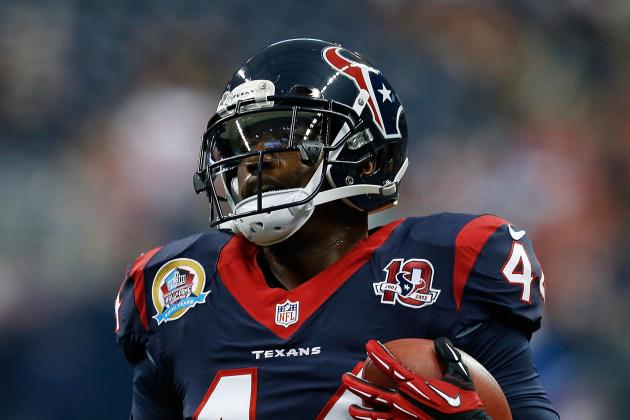 Scott Halleran/Getty Images

While he may not be Arian Foster, Houston Texans' second-string running back Ben Tate is a pretty special player in his own right.
Tate coming off an extremely disappointing 2012 campaign—where he managed to rush for only 279 yards—will be looking to bounce back in a major way.
In a contract year it's pretty obvious that Tate needs to show up big-time if has any chance of getting paid next offseason. As current starting running back Arian Foster nurses a calf pull, Tate has been given every chance he needs to thrive so far this offseason.
If you plan on drafting Arian Foster this season, you need to have Ben Tate on your bench. The guy has been a proven commodity for the Texans who use Tate to ease Foster's workload and keep him fresh.
And in that zone-blocking scheme Gary Kubiak has perfected, that means big points for whoever drafts him this summer.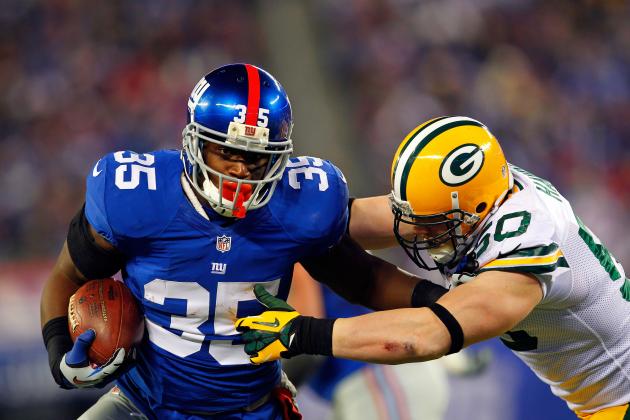 Rich Schultz/Getty Images

If you've ever gotten the chance to watch New York Giants running back Andre Brown play then you understand just how underrated this guy really is.
Brown, who managed to score eight touchdowns in just 10 games last season is coming in the 2013-14 season as the backup to last year's rookie sensation David Wilson.
Although Brown isn't as explosive or as dangerous with the ball in his hands like Wilson is, this guy is a hard-nosed type of back who always produces when he's on the field.
Add in his knack of finding the endzone and folks you've got yourself a talented fantasy running back just waiting to be drafted.
Now that he has already seized the starting goal-line back role for the Giants, Brown's fantasy value should skyrocket.
Even if Wilson manages to gobble up most of the carries this season, Andre Brown's ability to serve as a complimentary runner who can score in the redzone will make him a crucial handcuff option for all Wilson owners.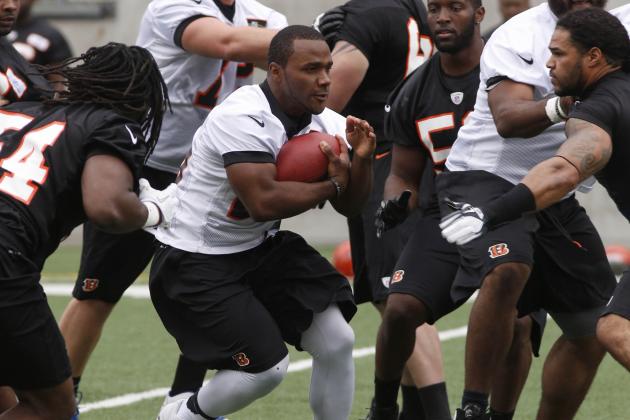 David Kohl-USA TODAY Sports

The first running back taken in the 2013 NFL draft was Cincinnati Bengals rookie Giovani Bernard.
Bernard, thanks to his situation and unique ability to make plays, could end up becoming one of the most intriguing fantasy football running backs floating around draft boards this season.
Unlike his counterpart BenJarvus Green-Ellis, Bernard is a flashy, explosive runner who can catch passes and is extremely dangerous with the ball in his hands.
Although the plan right now is for Bernard to serve as a complimentary option to the rugged Ellis, don't be surprised if this former Tar Heel standout wins the starting job by midseason.
One of those rare handcuff options who might actually be drafted ahead of his starting counterpart, taking a chance on Giovani Bernard as a "handcuff" could be one of the best moves you'll make as a fantasy owner in 2013.