NFL Players Who Finally Have a Chance to Shine in 2013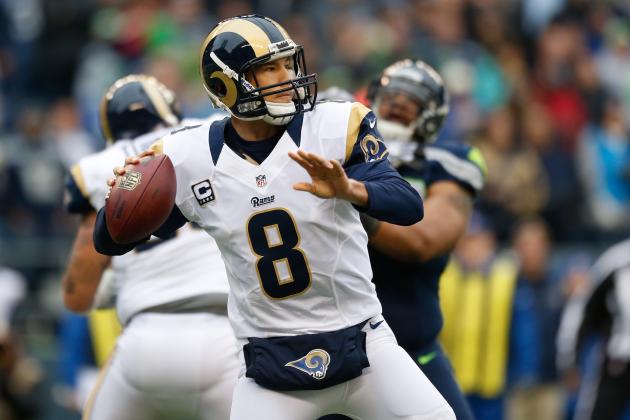 Otto Greule Jr/Getty Images

The National Football League has always been one that asks the question, "What have you done for me lately?" Players can be rotated and ousted if they struggle, and conversely, players can sometimes get a great opportunity.
For some, 2013 is the season that means the most to their career, either because they have been given a great opportunity or, for quarterbacks especially, some legitimate pieces to work with.
The following 10 players are ones who are not guaranteed a great 2013 season, but they have a great opportunity to emerge into a star should they be able to take off.
Begin Slideshow

»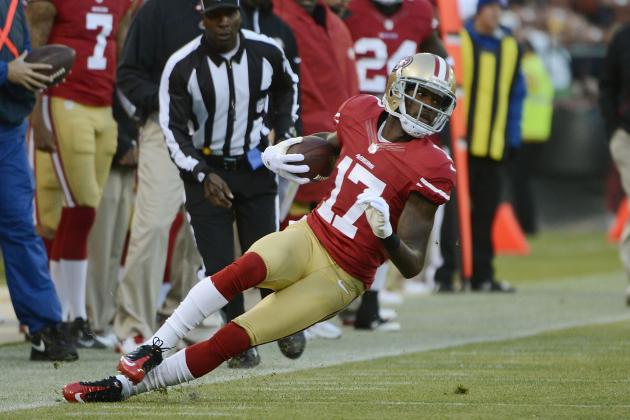 Thearon W. Henderson/Getty Images

The San Francisco 49ers managed to avoid a catastrophe with their receiving group after trading for Anquan Boldin, especially considering that Randy Moss is long gone and Michael Crabtree will be out for the season.
A.J. Jenkins did nothing last year, despite being a first-round pick, but Crabtree's injury has opened the door for him to be a possible starter for the 49ers, or at the very least, play in a significant backup role.
For Jenkins not to be a draft bust, he'll need a good year this season, and with the door wide-open for him, he has the opportunity if he's willing to use it.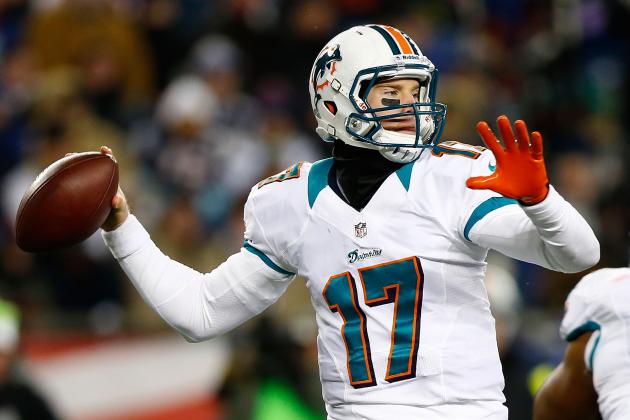 Jared Wickerham/Getty Images

In his rookie season, Tannehill showed some promise. His stats were not very good, especially if compared to Andrew Luck and Robert Griffin III.
That being said, he did turn Brian Hartline into a 1,000-yard receiver, so he's doing something right at quarterback. The Miami Dolphins also made a big splash in free agency by grabbing wide receiver Mike Wallace.
If Tannehill is good with a Hartline-Davone Bess combo, imagine what he could do with Mike Wallace as a deep threat. He could suddenly look a lot better in 2013.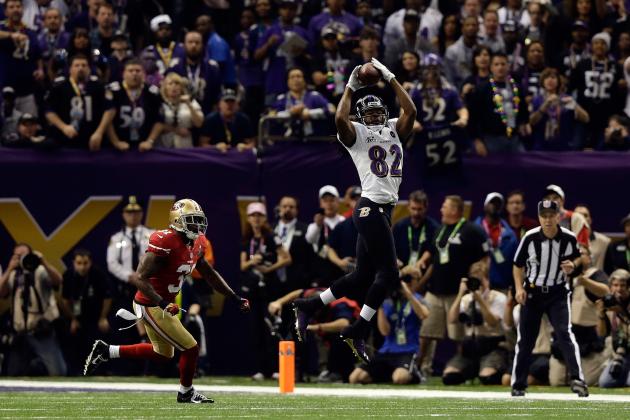 Ezra Shaw/Getty Images

Unlike Jenkins, Torrey Smith has actually seen playing time since being drafted, and in two seasons, has evolved into a very reliable No. 2 target for the Baltimore Ravens and Joe Flacco.
Now, Anquan Boldin has left to join the 49ers, meaning that Smith is going to take over as the No. 1 receiver for the defending Super Bowl champions.
He's already shown himself to be a good receiver, but can he take that next leap to being a 1,000-yard receiver? He will have the opportunity to do just that.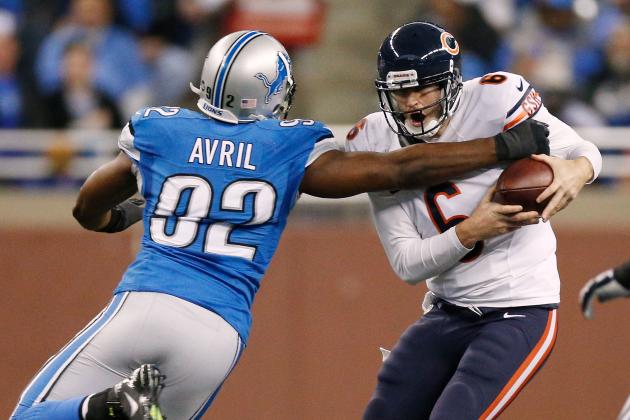 Gregory Shamus/Getty Images

Cliff Avril was already a highly regarded defensive end on the Detroit Lions with around 10 sacks a season for quite a few years. That's what made him a high-level free agent this offseason.
That being said, he wasn't a household name outside of Detroit. Landing on the Seattle Seahawks may have been the best possible destination for him.
The Seahawks' defense has an uncanny energy to begin with, and putting Avril on one end of the defensive line and Clemons on the other could turn the defense into something special, and Avril should be able to record that many more sacks as well.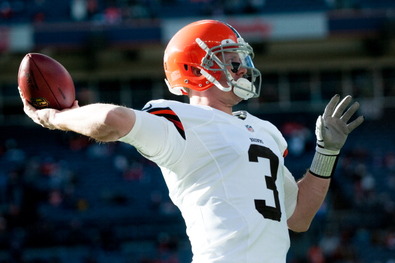 Dustin Bradford/Getty Images

Brandon Weeden had his share of good moments in 2012, but also had his share where he just looked awful. Unlike most on the list, what changed for him isn't the addition of more talent, but a coaching change.
Instead, he went from a coach, Pat Shurmur, who was the opposite of his playing style to Rob Chudzinski and offensive coordinator Norv Turner.
It's perhaps ironic that Weeden still doesn't seem to have the respect of the coaching staff, because the two fit together perfectly. He could still easily falter, but he could just as easily bounce back and be great this year, to the shock of almost everyone.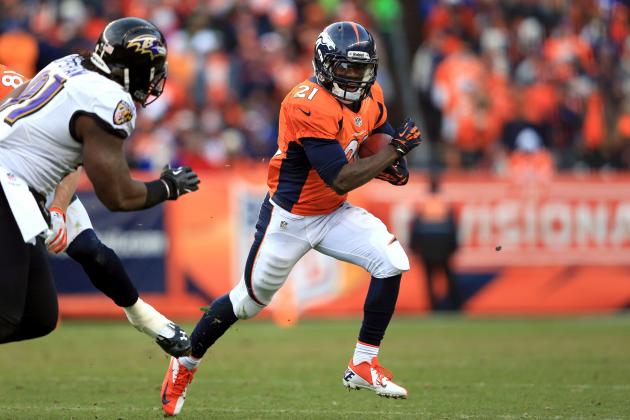 Doug Pensinger/Getty Images

Willis McGahee is on the wrong side of 30 and has little left in the tank for the Denver Broncos, and Knowshon Moreno has had injury problems, so that leaves the door wide-open for anyone to be the starting running back in 2013.
Rookie Montee Ball has been impressive in workouts, but Hillman has been even more so. He showed promise his rookie season, and the Broncos always seem to find a way of getting running backs to do great things.
Factor in being part of, perhaps, the best passing game in the AFC, and if Hillman can become the starter, he could easily be on the fast track to a 1,000-yard season.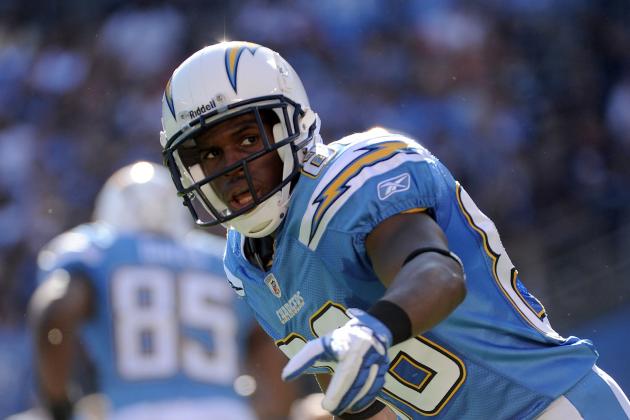 Harry How/Getty Images

The San Diego Chargers offense seemed downright lost last season. A coaching change may help, but a particularly valuable addition will be the return of Vincent Brown.
Brown showed promise in 2011 before being sidelined for all of 2012, and the absence of both him and Vincent Jackson showed big time. The Chargers have Malcom Floyd, but they need that second guy who can make things happen.
The opportunity is there for Brown, especially if Philip Rivers bounces back in 2013 as well. He could help make the Chargers' offense formidable again.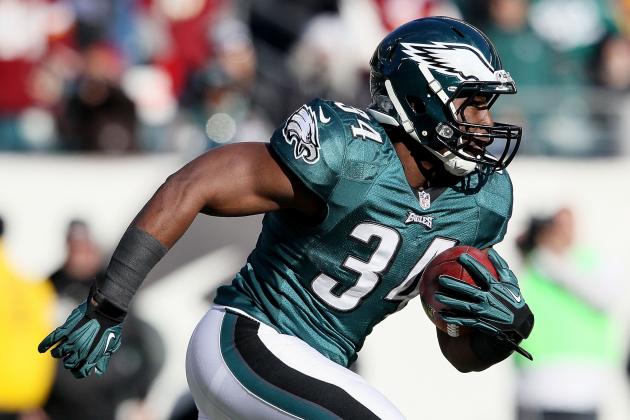 Alex Trautwig/Getty Images

This one might be the toughest to justify, since the Philadelphia Eagles already have a great running back in LeSean McCoy. Why would Bryce Brown be the one to shine?
First, McCoy did have a concussion that kept him out a while, and he will have a close eye on him this season, meaning that the two splitting carries isn't out of the question.
Second, Brown has enough breakaway speed that he fits in very well with a Chip Kelly offense, and the regime change could mean that he sees more playing time and gets his chance to shine.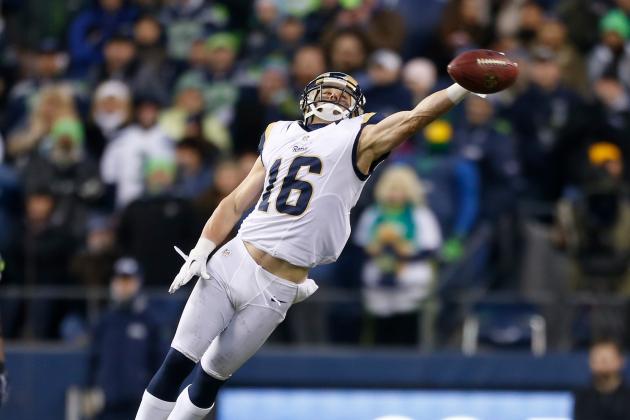 Otto Greule Jr/Getty Images

The New England Patriots lost their big target this offseason in Wes Welker, but Tom Brady has the uncanny ability to turn just about any receiver into a big-time talent.
Danny Amendola could easily be next in line. He was a solid receiver with the St. Louis Rams, though did not put up extraordinary numbers while he was there. Then again, a lot of Patriots wide receivers who were great there did little elsewhere.
If Brady and Amendola have great chemistry, then he could just be the latest cog for Tom Brady, as he continues his dominance.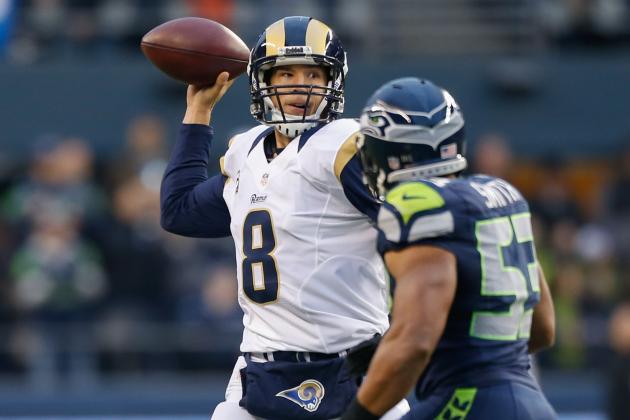 Otto Greule Jr/Getty Images

Sam Bradford has been a decent quarterback for the Rams for three seasons. He's done what he can, but he's hardly looked like the first overall selection of the 2010 draft.
In his defense, he has hardly had targets to throw to. Danny Amendola and Brandon Gibson have been anything but a formidable one-two punch. That changes this year with the drafting of the West Virginia WR duo Tavon Austin and Stedman Bailey.
Austin and Bailey should have no trouble taking both starting jobs, and if Bradford can get good chemistry with two wideouts who already have just that, then Bradford should shine. The fact that Steven Jackson is gone as well means he'll have to emerge this year, for better or worse.