Buying or Selling Every NFL Player Ranked on Forbes' Highest-Paid Athletes List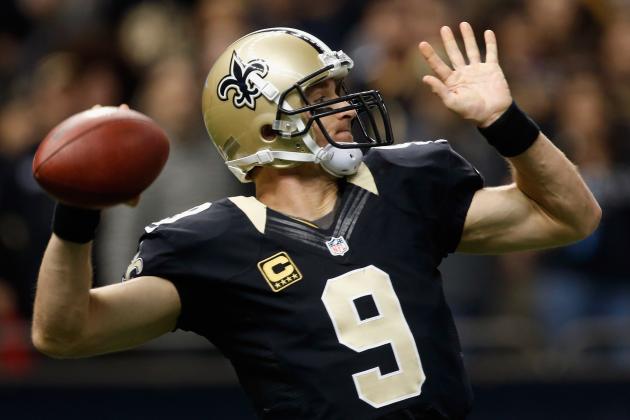 Chris Graythen/Getty Images

The folks at Forbes have released their annual list of the 100 highest paid athletes in the world.
To no one's surprise, golfer Tiger Woods leads the list, with a gaudy $78.1 million in income this year, including a ridiculous $65 million in endorsements.
So much for his tarnished image.
The NFL is well represented on the list, with a baker's dozen making the cut, from the league's highest-paid lineman to a gaggle of quarterbacks.
Those quarterbacks. Think they're so special.
However, which of these players backs up all that cash with his play? Which ones should be arrested for robbery?
Let's take a look at both sides of that coin, buying or selling each NFL player on the list by comparing their pay off the field with their performance on it.
Begin Slideshow

»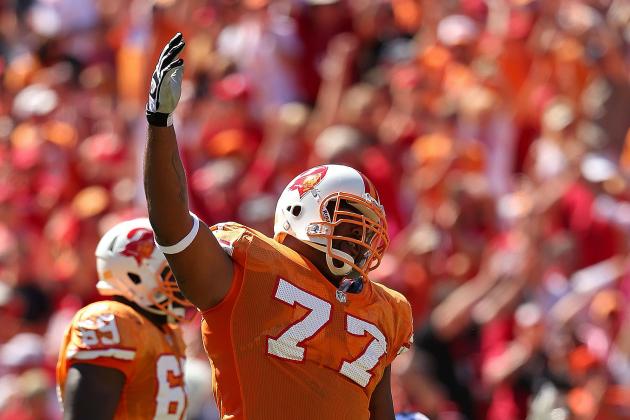 Mike Ehrmann/Getty Images

Ranking: 84th
Total Income: $18.3 million
After two straight Pro Bowls, the Tampa Bay Buccaneers made Carl Nicks a very happy man in free agency last year, inking the sixth-year pro to a four-year, $47 million contract.
Things didn't quite go as planned for Nicks during his first year in Florida, as a toe injury landed him on injured reserve in October.
Granted, Nicks is a fine football player, and last year was the first time in his career he missed a game.
However, $18 million is overpaying for a guard, no matter how good he is.
Verdict: Sell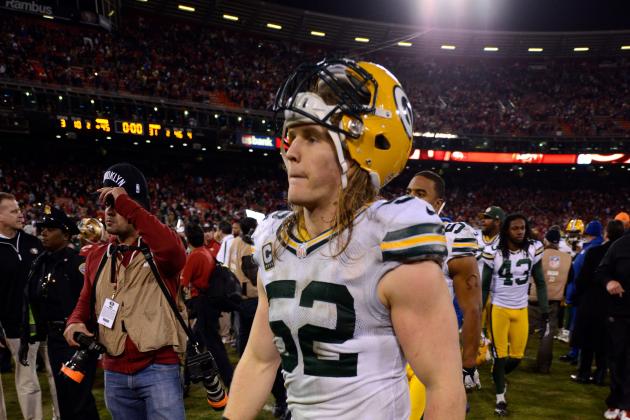 Thearon W. Henderson/Getty Images

Ranking: 53rd

Total Income: $21.8 million
Green Bay Packers outside linebacker Clay Matthews is the only defensive player on this list, thanks in large part to the five-year $66 million extension he signed back in April.
However, Matthews also will bring in half a million dollars this year in endorsement money, due mostly to his role as the pitchman for Fathead.
Matthews has averaged over 10 sacks a year over his four NFL seasons, and while he's best known for chasing down quarterbacks Matthews also graded out as the second-best 3-4 outside linebacker overall in 2012 according to Pro Football Focus (subscription required).
His production may not come cheap, but given his value to the Green Bay defense, Matthews is worth it.
Verdict: Buy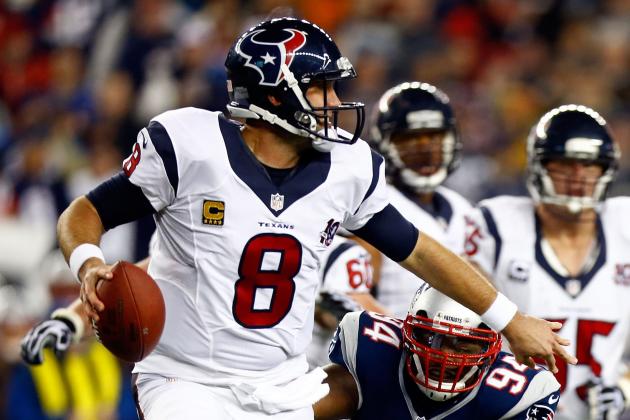 Jared Wickerham/Getty Images

Ranking: 50th

Total Income: $22.3 million
It should shock no one that quarterbacks dominate the NFL's highest-paid players, with seven of the 13 players on this list playing that position.
Among them is Houston's Matt Schaub. The 31-year-old led the Texans to the playoffs in 2012, and in three of the last four years Schaub has thrown for over 4,000 yards.
Those are solid numbers, just as Schaub is a solid quarterback.
However, to call him an "elite" passer is likely pushing it. Pro Football Focus ranked him 12th at his position last season, and when you compare that ranking to his compensation one word leaps to mind.
Overpaid.
Verdict: Sell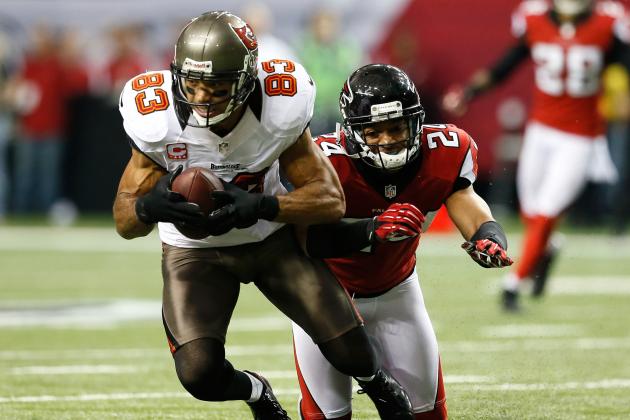 Kevin C. Cox/Getty Images

Ranking: 45th

Total Income: $23.5 million
The Tampa Bay Buccaneers weren't shy about shelling out money in free agency last year.
In addition to the big bucks the team handed Nicks, the Buccaneers also signed wide receiver Vincent Jackson to a five-year, $55.6 million contract in March of 2012.
However, unlike Nicks, Jackson backed his play up on the field.
In addition to leading all players with more than 50 receptions at over 19 yards a catch, Jackson set team records for longest reception (95 yards) and receiving yards in a game (216 yards) in an October matchup with the New Orleans Saints.
An income of $23 million is a lot of money, but in 2012 at least, Jackson earned it.
Verdict: Buy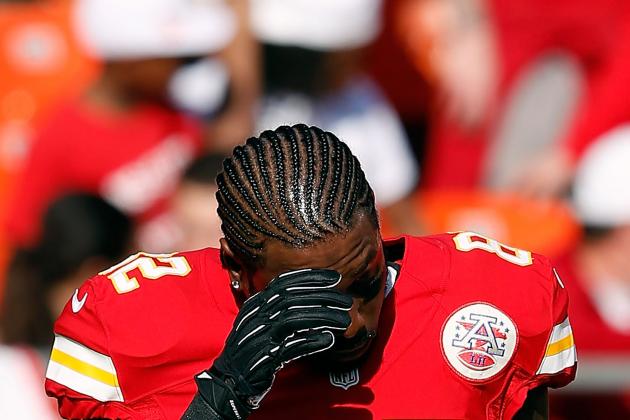 Jamie Squire/Getty Images

Ranking: 38th
Total Income: $24.9 million
2013 is a year of great change in Kansas City. There's a new head coach in Andy Reid, a new quarterback in Alex Smith and a new first overall draft pick in offensive tackle Eric Fisher.
One thing that hasn't changed for the Chiefs is the presence of wide receiver Dwayne Bowe, who signed a five-year, $56 million contract extension back in March.
The Chiefs are hoping that Bowe uses some of that money to buy a time machine.
In 2010, Bowe led the National Football League with 15 touchdown catches. In the two years since, he has only eight, and last year's 801 receiving yards was Bowe's lowest total since 2009.
Yes, much of the blame for Bowe's statistical drop-off lies at the feet of terrible quarterback play last year, but that doesn't change the fact that Bowe gets paid like a top-five wideout even though he rarely plays like one.
Verdict: Sell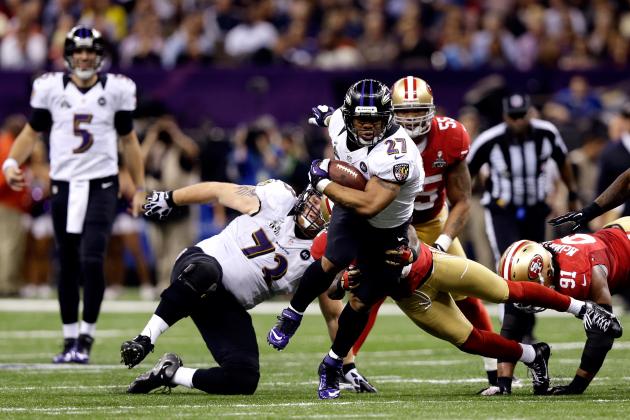 Ezra Shaw/Getty Images

Ranking: 33rd
Total Income: $25.8 million
The running back position has become somewhat devalued in today's pass-wacky NFL, but for every rule there is an exception.
Ray Rice is one of those exceptions.
There's good reason for that.
In each of the past four seasons, Rice has topped 1,600 total yards. In the past two he has scored double-digit touchdowns. Rice has ranked as a top 10 running back according to Pro Football Focus in three of those campaigns.
There may be NFL teams that get cheaper production from the running back position, but there aren't many that get better.
Verdict: Buy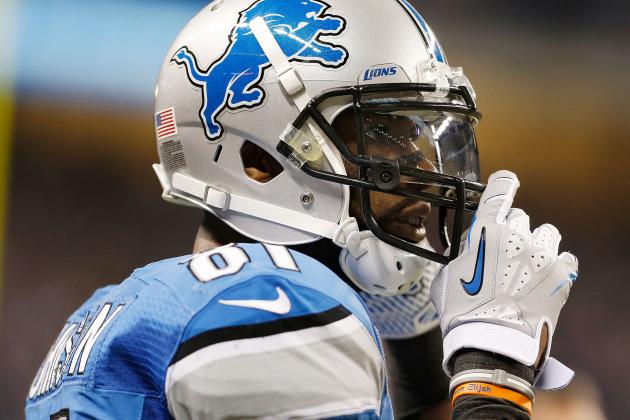 Gregory Shamus/Getty Images

Ranking: 31st

Total Income: $26.3 million
Detroit Lions wide receiver Calvin Johnson is the highest-paid non-quarterback on Forbes' list.
You may be wondering what Johnson has done to deserve such an honor. If, that is, you've never watched the NFL or spent the last year on the International Space Station.
(For all I know, they have Sunday Ticket up there.)
2012 may have been a miserable year for the Detroit Lions, but Johnson had a season for the ages, catching 122 passes and breaking Jerry Rice's single-season receiving yardage record.
That's, um...pretty good.
Verdict: Buy and then some.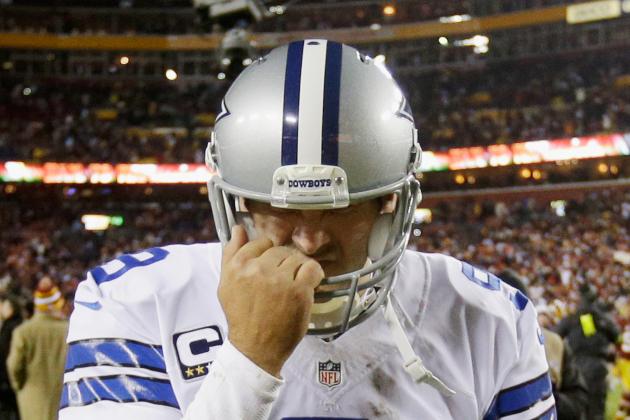 Rob Carr/Getty Images

Ranking: 24th
Total Income: $28.8 million
When you're the starting quarterback of the Dallas Cowboys, you're going to get a lot of attention.
When you've been the starting quarterback of the Dallas Cowboys for seven years and won all of one playoff game, not all of that attention is going to be good.
Such is the plight of Tony Romo, who is one of many quarterbacks to cash in this offseason.
The 33-year-old signed a $108 million contract extension in April. Given his 25,737 career passing yards and a career passer rating that's nearly identical to Peyton Manning, it's understandable that the Cowboys wanted to keep him in town, especially since Romo's old deal expired next year and it prevented the team from franchise tagging him.
However, Romo also ranked outside the top 10 at his position last year according to Pro Football Focus, and his struggles in big games and the postseason are awfully hard to overlook.
Verdict: Sell, but it's close.
Ranking: 19th

Total Income: $30 million
After missing the entire 2011 season due to multiple neck surgeries, Peyton Manning returned to the field, this time as the quarterback for the Denver Broncos.
Manning didn't miss a beat, throwing for over 4,600 passing yards, leading the AFC with a 105.8 passer rating and leading the Broncos to the conference's top seed in the playoffs.
It gets better.
The Broncos are only on the hook for 60 percent of Manning's total income. He gets the rest by being the reigning king of NFL pitchmen.
Buick. Oreo. DirecTV. You name it, Manning hawks it.
He's on TV more during the commercials than the actual game.
Verdict: Buy. XM Outlaw hut-hut!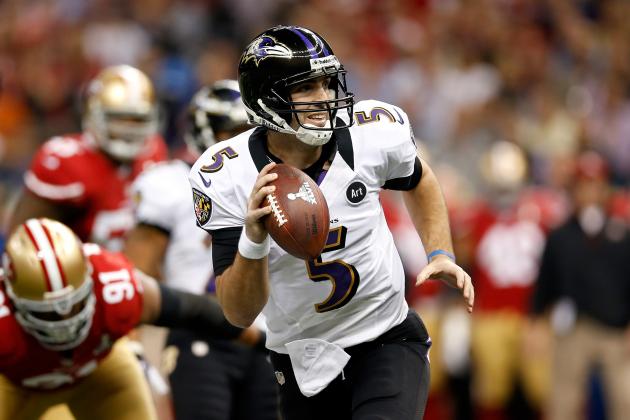 Chris Graythen/Getty Images

Ranking: 13th

Total Income: $36.8 million
They say that timing is everything.
Joe Flacco's agent is nodding furiously right now...from the deck of his yacht.
According to what Joe Linta (Flacco's agent) told Jim Corbett of USA Today, the Ravens could have signed Flacco to a five-year, $85 million extension in 2012.
Instead, the Ravens chose to wait, and after one of the great playoff runs in NFL history culminated in Baltimore's win in Super Bowl XLVII, that extension ballooned to over $120 million.
Detractors will no doubt say that Flacco's regular-season stats don't come close to justifying that much scratch, and they have a point.
Right up until you consider that Flacco has led the Ravens to the playoffs five years running and was just named Super Bowl MVP.
Verdict: Buy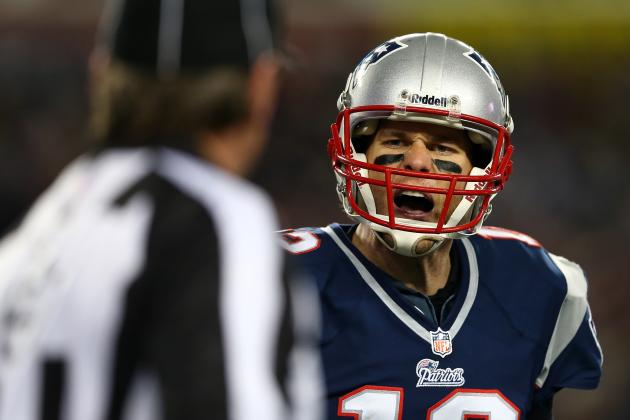 Elsa/Getty Images

Ranking: 11th
Total Income: $38.3 million
Some people have begun to wonder if perhaps the "Age of the Golden Boy" is drawing to a close.
After all, New England Patriots quarterback Tom Brady hasn't hoisted the Lombardi Trophy since the end of the 2004 season.
Since then it's been all downhill.
Two more Super Bowl appearances? Big deal!
Two NFL MVP awards? Big whoop!
An NFL-record 50 touchdown passes during the Patriots undefeated regular season in 2007? Yawn.
A 187:45 touchdown-to-interception ratio since 2007? Only slightly better than average.
I mean, it's not like he's a Hall of Famer or something.
Verdict: It's Tom Brady...gonna go with "Buy".
Ranking: 6th
Total Income: $49 million
When first Joe Flacco and then Tony Romo signed lucrative contract extensions in the offseason, you could almost hear the wailing coming from Wisconsin.
That's because Green Bay general manager Ted Thompson knew what it would take to get a deal done with quarterback Aaron Rodgers.
Now, Rodgers is the NFL's highest-paid player according to Gregg Rosenthal of NFL.com, thanks to a five-year extension that included a $35 million signing bonus.
It's not like he isn't worth it. Rodgers has won a Super Bowl, an NFL MVP award, he's in the prime of his career and over the past three seasons he's thrown 112 touchdown passes against 25 interceptions.
Maybe now he can afford to pay full price for car insurance.
Verdict: Buy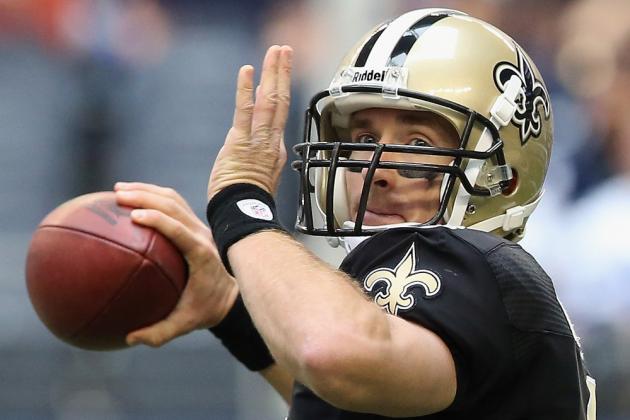 Ronald Martinez/Getty Images

Ranking: 5th
Total Income: $51 million
New Orleans Saints quarterback Drew Brees is the only player in the NFL to crack the top five on Forbes' list, and the only player in the league who will bring in more than $50 million in total income this year.
He's also made a career of making NFL front-office types look like morons.
First, the entire league passed on Brees in the first round of the 2001 NFL draft, convinced that he was "too short" to be an effective NFL starter at six feet tall.
Note: If Drew Brees is six feet tall, I'm the Queen of England...but I digress.
Then the San Diego Chargers decided in 2006 that their future lied with Philip Rivers and not Brees, low-balling Brees when he became a free agent.
Brees signed with the Saints. Since then he's won a Super Bowl, an MVP trophy and become the only man in NFL history to top 5,000 passing yards in a season twice.
Oh, and in 2012 he broke Dan Marino's single-season passing record, throwing for 5,476 yards.
Other than that, though, those naysayers were completely right.
Verdict: Buy