Report Card Grades for Denver Broncos 16 Undrafted Free-Agent Signings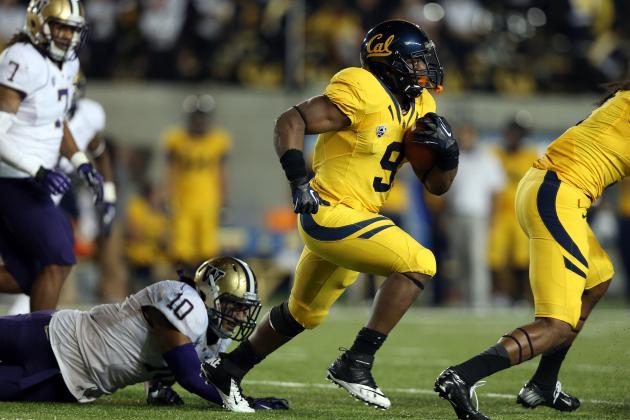 Ezra Shaw/Getty Images

C.J. Anderson is a 5'8", 224-pound running back who split carries at California while in college. He comes to Denver with little wear and tear but will be entering a crowded backfield.
In his final two season at Cal, Anderson rushed 198 times for 1,135 yards and 12 touchdowns.
In Denver, he will be competing with Montee Ball, Willis McGahee, Knowshon Moreno, Ronnie Hillman, Lance Ball, Mario Fannin and Jeremiah Johnson to earn a roster spot.
He's a long shot, but he's got a shot.
Early grade: C+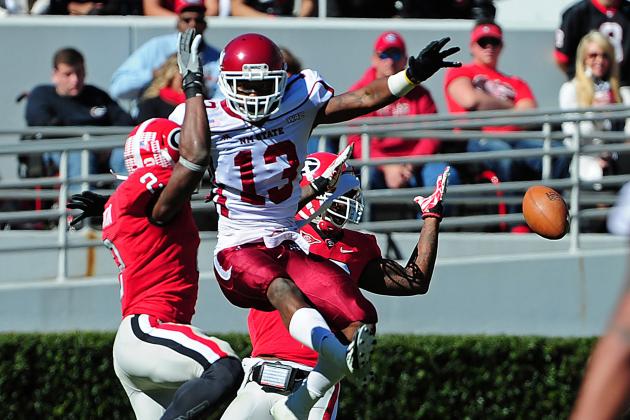 Scott Cunningham/Getty Images

Kemonte' Bateman is a 6'1", 185-pound wide receiver who made more plays in college as a returner than as a receiver.
During his two years at New Mexico State, Bateman caught 78 passes for 1,121 yards and nine touchdowns.
In Denver, he will be competing with Demaryius Thomas, Eric Decker, Wes Welker, Matthew Willis, Andre Caldwell, Tavarres King, Trindon Holliday, Greg Orton, Gerell Robinson, Quincy McDuffie and Lamaar Thomas to earn a roster spot.
His value as a returner will help his chances of making the team, but Bateman will be part of a very crowded receiving corps going into training camp. He will have to really impress to earn a roster spot.
Early grade: C+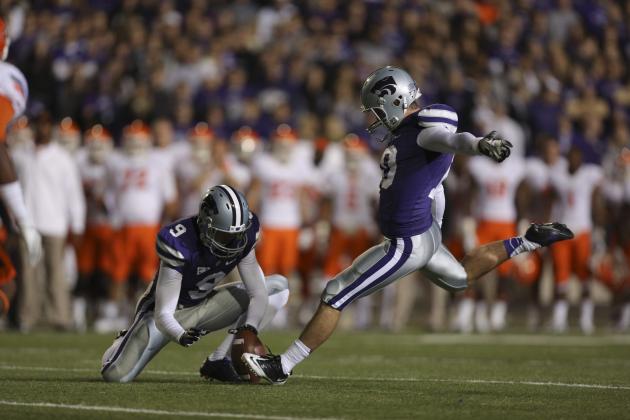 Ed Zurga/Getty Images

Ryan Doerr is a 6'3", 189-pound punter who averaged 41 yards per punt while at Kansas State.
It would take a lot to upset Denver's current starter, Britton Colquitt, so Doerr was likely signed just to provide some camp competition this summer.
Early grade: C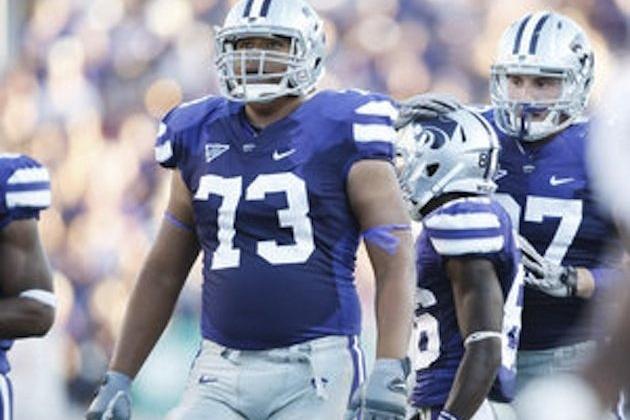 (Wichita Eagle)
Manase Foketi is a 6'5", 318-pound lineman who may have a shot at making Denver's roster.
During his senior year, Foketi tried to transfer, but Kansas State would not allow him to transfer to another D-1 school. Foketi ultimately ended up transferring to West Texas A&M in 2012.
Per CBSSports.com: "Not surprisingly, he dominated at the lower level, grading out at 95% for the season and being named one of three finalists for the Gene Upshaw Division II Lineman of the Year Award."

Early grade: B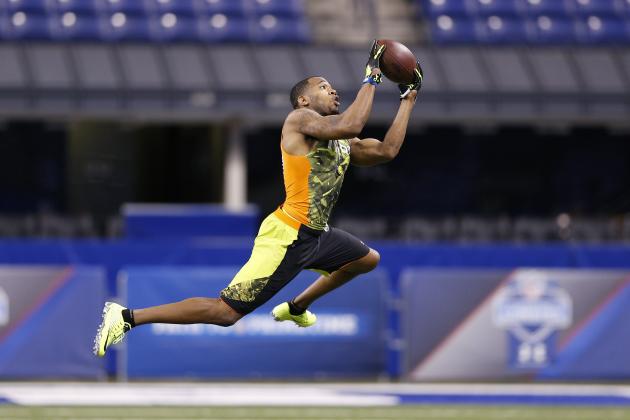 Joe Robbins/Getty Images

Aaron Hester is a 6'2", 198-pound cornerback and is the cousin of Chicago Bear's Pro Bowler Devin Hester.
"I feel like I'm just as good as any corner in this draft class," Hester told the Chicago Sun-Times in April.
Hester also says he can cover his cousin, Devin. If that is truly the case, it will be easy for him to secure a roster spot.
But it will be an uphill climb for Aaron.
His camp competition will include Champ Bailey, Chris Harris, Tony Carter, Omar Bolden, Dominique Rodgers-Cromartie, Kayvon Webster and Mario Butler.
Early grade: B+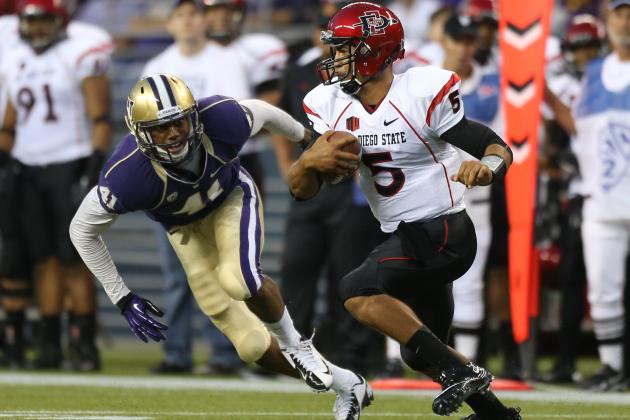 Otto Greule Jr/Getty Images

Is there a backup quarterback controversy in Denver?
Nope.
Expect Peyton Manning, Brock Osweiler and Zac Dysert to secure the top three gigs this summer.
Ryan Katz (6'1", 210 pounds) is merely a camp arm.
Early grade: C+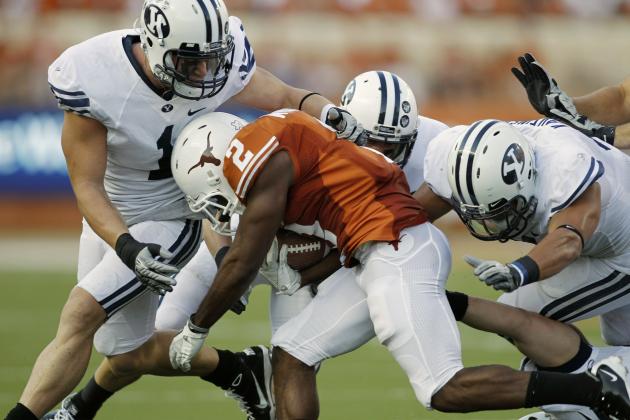 Erich Schlegel/Getty Images

— Uona Kaveinga, LB, BYU (C Grade)
— Gary Mason Jr., DE, Baylor (B Grade)
— Quincy McDuffie, WR, Central Florida (C+ Grade)
— Lerentee McCray, LB, Florida (C Grade)
— Ross Rasner, S, Arkansas (C+ Grade)
— Lucas Reed, TE, New Mexico (B- Grade)
— Doug Rippy, LB, Colorado (B Grade)
— Lamaar Thomas, WR, New Mexico (C Grade)
— John Youboty, DE, Temple (C Grade)
For more on Denver's undrafted free agents, see DenverBroncos.com.