Win-Loss Predictions for Every NFL Team, Post-NFL Draft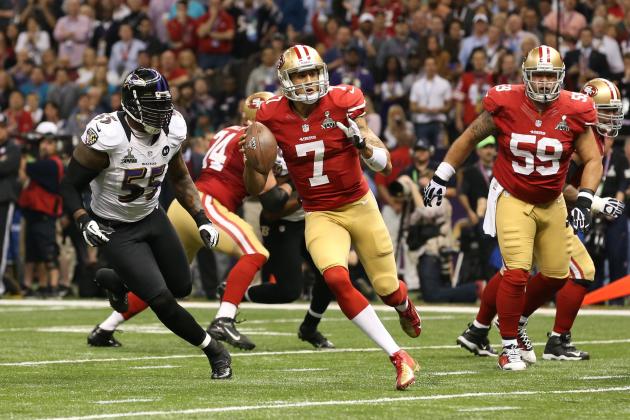 Matthew Emmons-USA TODAY Sports

The coaches have been fired and hired. The new free-agent contracts have been signed and the old ones ripped up. The plane tickets have been purchased and the bus tickets handed out. The draft-pick cards have been turned in, the caps have been donned, the jerseys have been held up and the commissioner's been hugged senseless.
All of the big NFL moves have been made. All that's left is to play the games.
As each head coach takes stock of his roster going in to rookie minicamps, let's do the same.
How do the teams stack up against each other? How will the schedules pan out? When toe meets leather and helmets crash, who will win and who will lose?
Keep reading for my prediction of every NFL team's record for the 2013 regular season.
Begin Slideshow

»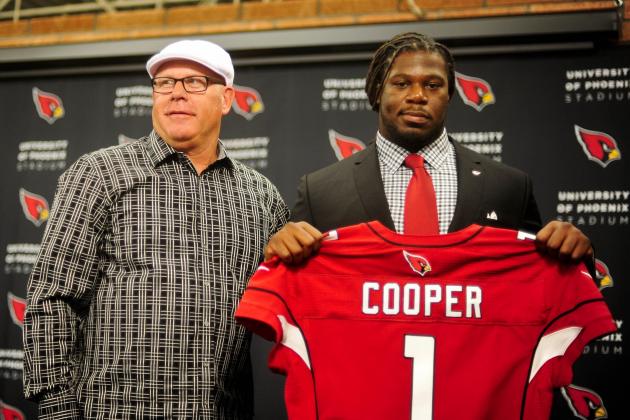 Matt Kartozian-USA TODAY Sports

The Arizona Cardinals cleaned house in the offseason and gutted the league's second-worst scoring offense. With a new, offensive-minded coach, a massively upgraded quarterback corps and a heavy investment in the woeful offensive line, they should move the football better.
However, the Cardinals still play in the NFC West. Like most of the rest of the NFL, they're way behind the San Francisco 49ers and Seattle Seahawks. With the massive turnover in the front office, coaching staff and personnel, it's unlikely they surpass the surging St. Louis Rams.
The Cardinals are moving in the right direction, but they're not up to speed quite yet.
2013 RECORD PREDICTION: 4-12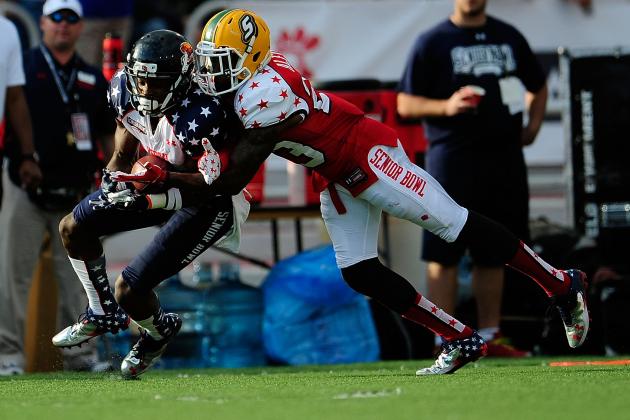 Stacy Revere/Getty Images

The Atlanta Falcons were one of the most balanced teams in the NFL in 2012, finishing with the seventh-best scoring offense and fifth-best scoring defense. It's no wonder they went 13-3, won the NFC South and fell just five points shy of going to the Super Bowl.
Since then, the Falcons added franchise back Steven Jackson to put the power back in their power run game, swapped pass-rusher John Abraham out for Osi Umenyiora and lured tight end Tony Gonzalez out of retirement.
In the draft, the Falcons added two cornerbacks who should make an immediate impact, as well as a couple of defensive end prospects who may be able to bolster the pass rush.
The NFC South should be tougher this season, with the Carolina Panthers and New Orleans Saints bouncing back, but the Falcons are built to go the distance.
2013 RECORD PREDICTION: 12-4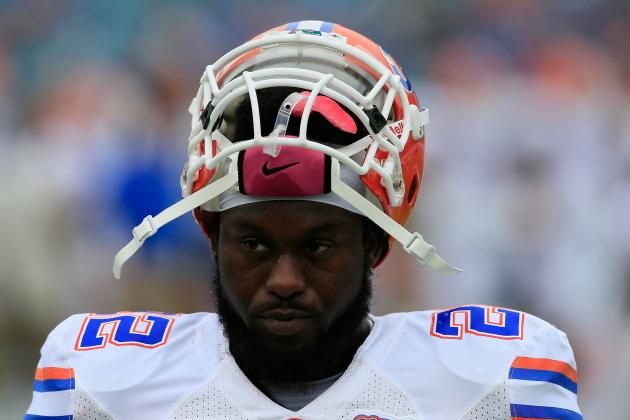 Sam Greenwood/Getty Images

The Baltimore Ravens, of course, are the reigning Super Bowl champions. The 22 Ravens who'll start the 2013 season, though, will be a very different group than the 22 who started that Super Bowl.
Quarterback Joe Flacco and tailbacks Ray Rice and Bernard Pierce will still drive the offense, but top receiver Anquan Boldin is gone, replaced by seventh-round pick Aaron Mellette. Defensively, the Ravens did a good job replacing Ed Reed and Dannell Ellerbe with rookies Matt Elam and Arthur Brown—but there's no replacing Ray Lewis.
Upgrades along the defensive line, plus pass-rusher Elvis Dumervil, should help offset some of the losses in the back seven, but not completely.
2013 RECORD PREDICTION: 8-8
Chris Trotman/Getty Images

The Buffalo Bills made some very positive decisions about the future of their franchise this offseason.
The trouble is, those were decisions about the future of the franchise, not the present.
New head coach Doug Marrone is highly respected in NFL circles. The limitations of Kevin Kolb and first-round pick E.J. Manuel are going to put a hard cap on the offense's production. Even explosive tailback C.J. Spiller, star slot receiver Stevie Johnson and pro rookie receivers Robert Woods and Marquise Goodwin aren't enough to elevate this offense much past its 21st-ranked 21.5-points-per-game average of last season. Losing stud guard Andy Levitre in free agency will hurt.
Defensively, the Bills lost safety George Wilson to free agency and may be undergoing a transition from their old base 4-3 personnel to new defensive coordinator Mike Pettine's Ryan-style blitzing 3-4. These transitions tend to make defenses worse before they make them better.
2013 RECORD PREDICTION: 2-14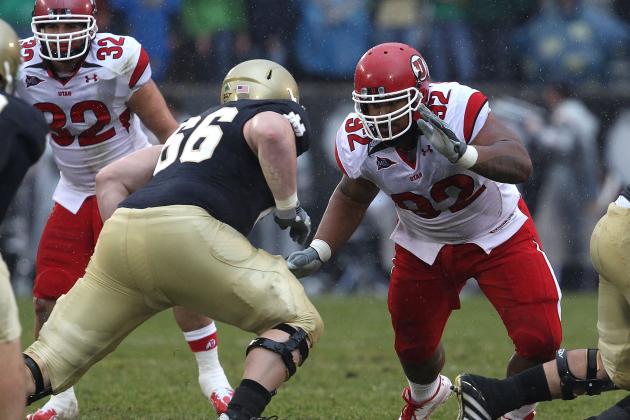 Jonathan Daniel/Getty Images

The Carolina Panthers' 7-9 finish in 2012 almost—but didn't, quite—cost head coach Ron Rivera his job. Yet somehow, the Panthers' performance in 2012 got offensive coordinator Rob Chudzinski a head coaching gig in Cleveland.
The Panthers needed to add some playmakers for quarterback Cam Newton; by letting receiver Louis Murphy leave for the New York Giants and singing former Giants wideout Domenik Hixon, it's hard to say they accomplished that.
In the draft, the Panthers doubled down on two great young defensive tackle prospects. This should help the 18th-ranked scoring defense quite a bit, but the 18th-ranked scoring offense didn't get much attention.
Given that losing Cam Newton's coordinator is unlikely to be a positive, and the brutal nature of the NFC South competition, it's hard to see how the Panthers improve the bottom line in 2013.
2013 RECORD PREDICTION: 6-10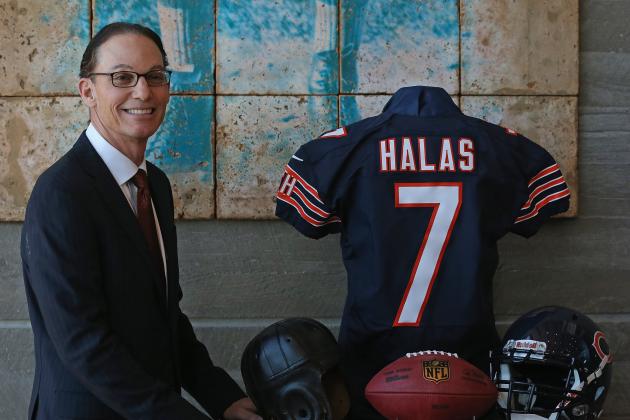 Jonathan Daniel/Getty Images

No team in the NFL has as big of a distance between its "ceiling" and its "floor."
The Bears fired longtime head coach Lovie Smith after a 10-6 2012 campaign still wasn't enough to eke through the NFC North's razor-thin window of opportunity. They then hired Marc Trestman, former Montreal Alouettes head coach and offensive guru.
Now, after addressing the offensive line, adding a two-way tight end and replenishing the depleted linebacking corps, the Bears have few personnel issues.
Will they all come together and perform at a high level, though? Higher than they did under Smith? In the NFC North, that's a lot tougher task than it might seem.
2013 RECORD PREDICTION: 10-6
[Author's note: this slide originally contained a typo; the projected record is 10-6]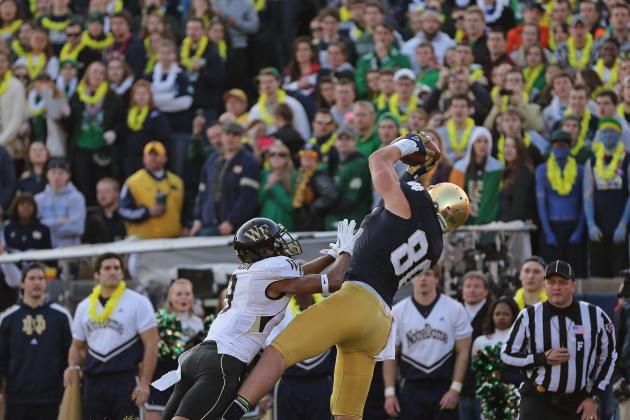 Jonathan Daniel/Getty Images

With the mid-draft re-signing of massive right tackle Andre Smith, the Cincinnati Bengals completed a free-agency period where they suffered no significant losses that they didn't adequately replace.
In the draft itself, they dramatically upgraded the tight end and running back positions, making last seasons's 12th-best scoring offense that much more dangerous.
If rookie defensive end Margus Hunt and rookie safety Sean Williams live up to their physical potential, the Bengals could not only return to the playoffs, they could also be the favorite to win the AFC North.
2013 RECORD PREDICTION: 9-7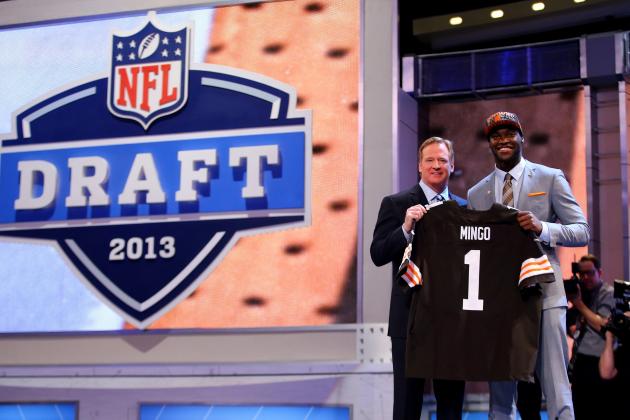 Al Bello/Getty Images

The Cleveland Browns are going to shock some people in 2013.
They made an underrated head coaching hire in Rob Chudzinski, and with offensive coordinator Norv Turner and defensive coordinator Ray Horton they have two of the best in the business.
The offseason has been all about getting Horton the tools he needs to build a suffocating defense; Turner should be able to work wonders with quarterback Brandon Weeden and running back Trent Richardson. They may not make the playoffs, but they'll make noise.
2013 RECORD PREDICTION: 9-7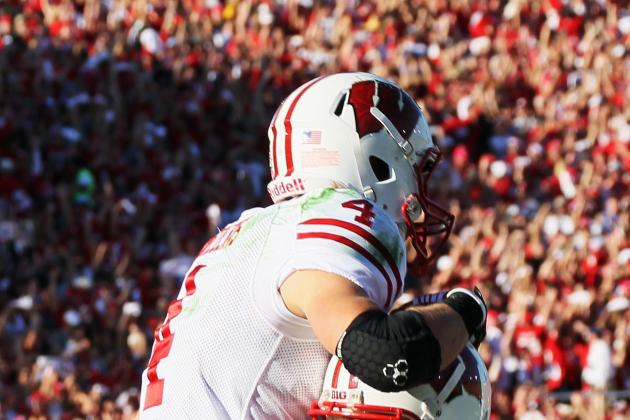 Stephen Dunn/Getty Images

Things are starting to go pear-shaped, as the English say, in Dallas.
Owner Jerry Jones' poor management may finally overcome the sheer amount of talent the Cowboys have.
By firing last season's defensive coordinator Rob Ryan and hiring Tampa 2 elder statesman Monte Kiffin, he's forced a massive rebuild of the defense while not having any cap space or enough draft picks to do it well.
The few picks the Cowboys had, they wasted; first-round draft pick Travis Frederick likely could have been had in the third, and all three of the Cowboys' Day 1 and 2 picks went to feed the 15th-best offense, not the 24th-best defense in transition.
It's going to be a bumpy ride.
2013 RECORD PREDICTION: 5-11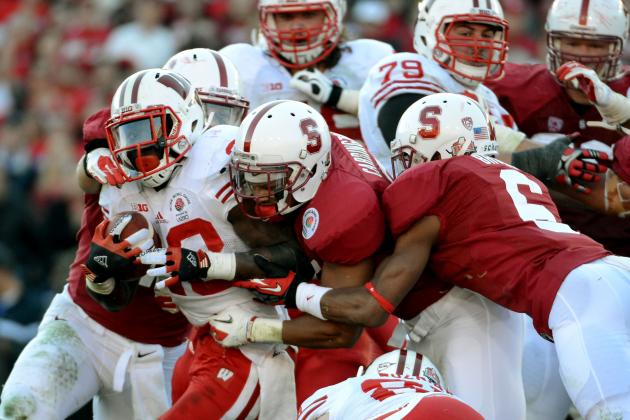 Harry How/Getty Images

The Denver Broncos are almost unfair. Coming off of an incredible debut season for Peyton Manning that saw them roll to 13-3 and the No. 1 seed in the AFC, they added Wes Welker, Dominique Rodgers-Cromartie and Terrance Knighton in free agency.
Then, the Broncos added defensive tackle Sylvester Williams and cornerback Kayvon Webster in the draft.
Given that Manning should start this season healthier and stronger than he did in 2012, both the second-ranked scoring offense and the fourth-ranked scoring defense should be better this season.
That's scary.
2013 RECORD PREDICTION: 12-4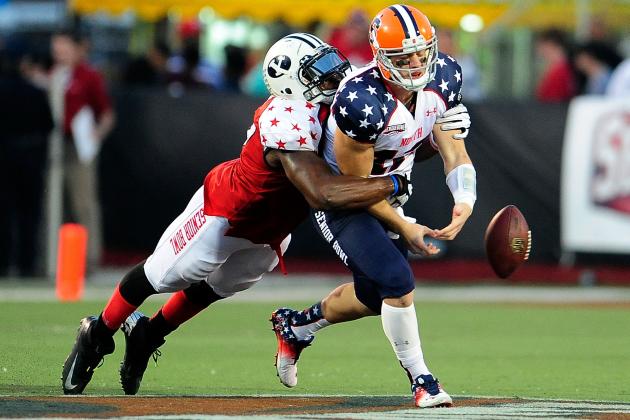 Stacy Revere/Getty Images

The Detroit Lions had a three-year streak of getting much better in the win-loss department, until last season's disastrous 4-12 campaign.
Then, eight defensive starters (and/or significant contributors) were set to become free agents off a defense that was only the 27th-best in the NFL. The Lions retained many of them and added pieces like safety Glover Quin, but they also lost top defensive end Cliff Avril.
The Lions had a very good draft, replacing Avril with No. 5 overall pick Ezekiel Ansah, replenishing the offensive line with massive guard Larry Warford and bolstering the secondary with cornerback Darius Slay. They also added tailback Reggie Bush in free agency, once again giving them a threat out of the backfield.
Still, it's going to be hard for the Lions to get back to the playoffs in the packed NFC North.
2013 RECORD PREDICTION: 8-8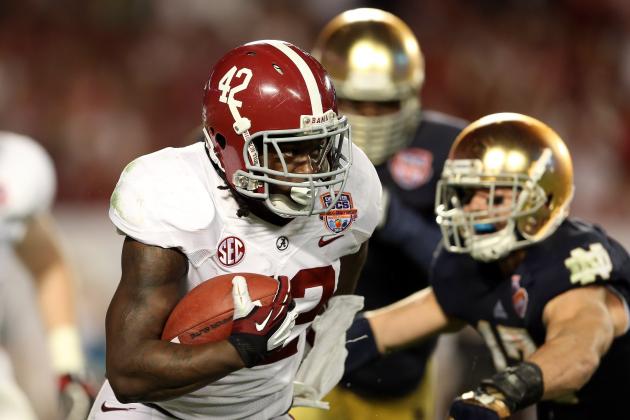 Streeter Lecka/Getty Images

The Green Bay Packers had an excellent draft, getting an instant-impact defensive end in Datone Jones who will make the whole front seven better. Then, they picked up two excellent running back talents who'll restore balance to the offense.
Star receiver Greg Jennings defected to the Vikings, which tips the balance in the NFC North somewhat.
Still, the Packers will, as always, go as far as Aaron Rodgers takes them. That's usually pretty far, and likely farther than last season.
2013 RECORD PREDICTION: 11-5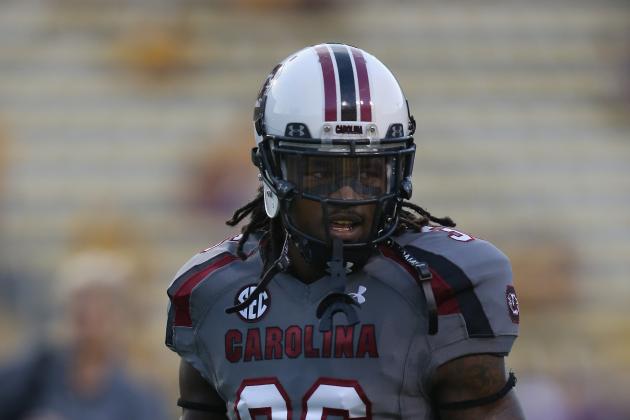 Ronald Martinez/Getty Images

The Houston Texans keep getting better in the regular season but haven't been able to get over the hump in the playoffs.
After two shaky postseason performances from quarterback Matt Schaub, the Texans had some soul searching to do. Oddly, they chose to let some quality free agents like Glover Quin and Connor Barwin leave for other teams, and they signed aging safety Ed Reed.
The Texans' draft made sense, though, and if first-round receiver DeAndre Hopkins can make an immediate impact, they should find themselves right back where they left off.
2013 RECORD PREDICTION: 11-5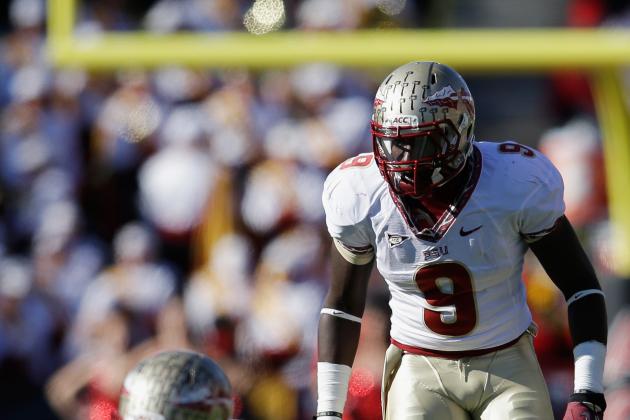 Rob Carr/Getty Images

The Colts had one of the most bizarre free-agency periods in the NFL, aggressively targeting mid-level free agents and throwing good-sized money at them on the first day. Then, they had a solid draft where they took care of a few remaining needs.
There's going to be a big backslide from last season, though.
The Colts went from 2-14 to 11-5 with a mix of luck and Luck; you can't be outscored by your opponents on the season and go 11-5 without catching some serious breaks. So, the Colts will be at least a little bit better and maybe a lot better, but they won't win as many games.
2013 RECORD PREDICTION: 8-8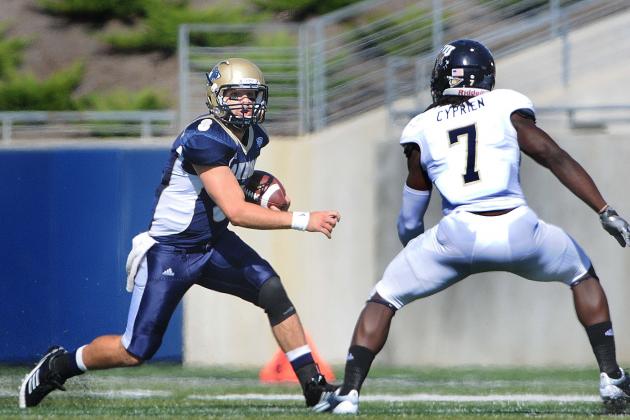 Eric P. Mull-USA TODAY Sports

The Jacksonville Jaguars recruited and landed a great head coach: former Seattle Seahawks defensive coordinator Gus Bradley.
Unlike most of the teams that changed coaches, though, the Jaguars didn't run out to get Bradley a bunch of new players in free agency; they lost at least as much talent as they added.
In the draft, the Jaguars did reasonably well, but it's hard to look at this roster and see this team get back to winning games right away.
2013 RECORD PREDICTION: 3-13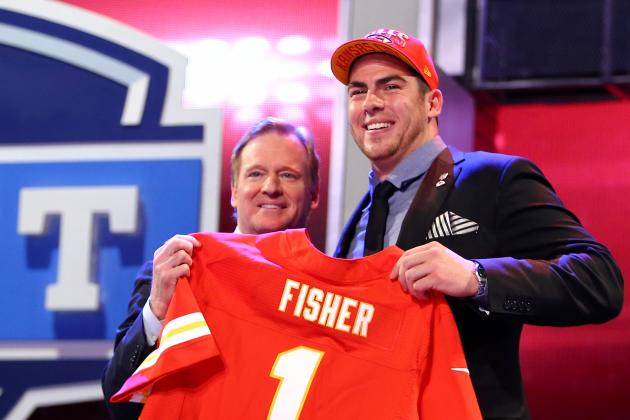 Al Bello/Getty Images

It's hard to imagine any team having as dramatic, and effective, of an offseason as the Chiefs have had. After locking up new head coach Andy Reid and new quarterback Alex Smith, the Chiefs went on a tear.
In free agency, they added a tight end, two starting cornerbacks and a run-stopping defensive tackle. In the draft, they added another young left tackle, the best receiving tight end in the draft, an explosive running back with injury questions and a very nice middle linebacker.
If Reid has still got it, this Chiefs team could surprise people quickly. I see a big move up from 2-14 for them.
2013 RECORD PREDICTION: 6-10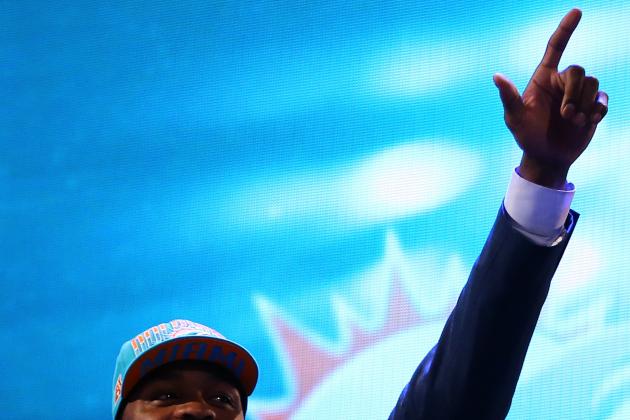 Al Bello/Getty Images

The Miami Dolphins are going all out.
After spending money like crazy in free agency to bring in playmakers like receiver Mike Wallace and linebacker Philip Wheeler (even as some of their own free agents walked), the Dolphins targeted instant starters at the top of the draft.
They'll plug rush linebacker Dion Jordan, cornerback Jamar Taylor and offensive lineman Dallas Thomas into the starting lineup and roll from there.
Whether their strategy is crazy, or crazy like a fox, won't be seen until they start playing the games. It's hard to see this team not being at least a little better in 2013, though.
2013 RECORD PREDICTION: 9-7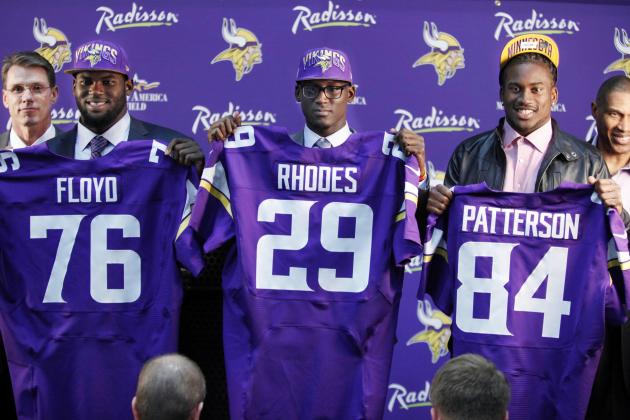 Bruce Kluckhohn-USA TODAY Sports

The Minnesota Vikings shocked the NFL world, as they say, when they rose up out of the NFC North basement through the stacked teams ahead of them and stole a wild-card berth from the 10-6 Chicago Bears on a tiebreaker.
Normally, surprising teams like that backslide in a big way, but the Vikings' free-agency and draft strategy shows they're committed to preventing that.
After flipping disgruntled receiver Percy Harvin for an extra first-round pick and splashing huge cash on Packers receiver Greg Jennings, they traded back up into the first again to add three talented rookies at three positions of major need.
The Vikings' season rests on whether defensive tackle Sharrif Floyd, receiver Cordarrelle Patterson and cornerback Xavier Rhodes can all make big impacts right away.
Whether quarterback Christian Ponder ever shows the talent that made the Vikings draft him in the first round will play a big factor, too.
2013 RECORD PREDICTION: 9-7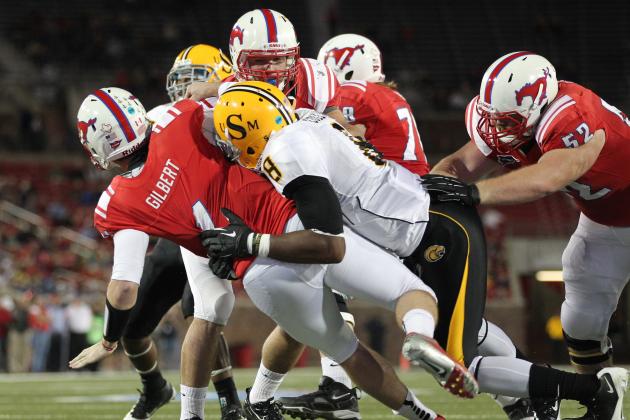 Tim Heitman-USA TODAY Sports

Somehow, the Patriots seem to cruise to double-digit wins no matter what happens.
With the possible exception of losing Wes Welker to the Broncos over relative peanuts, and signing receiver Danny Amendola to a monster contract, the Patriots mostly did a good job of keeping their own and replacing any losses.
In the draft, they added a surefire impact player, linebacker Jamie Collins, and several good developmental candidates—as is usually the case.
As long as Tom Brady is still Tom Brady and Bill Belichick is still Bill Belichick, the Pats are an 11-win team rolling out of bed.
2013 RECORD PREDICTION: 11-5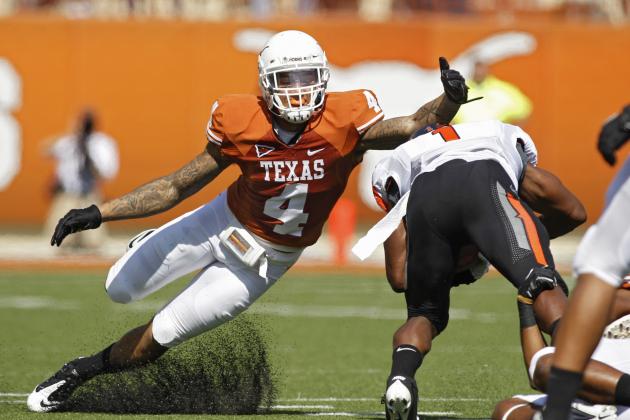 Erich Schlegel/Getty Images

The Saints are back on the path to glory.
With the return of head coach Sean Payton, an underrated free-agency period that saw cornerback, tight end and defensive end needs addressed, and a textbook draft that saw needs met with value at each of the five picks, the Saints had a wonderful offseason.
Now, if only they played in an easier division...
2013 RECORD PREDICTION: 9-7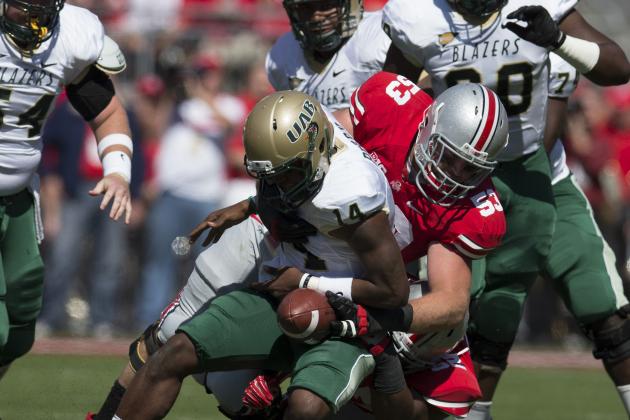 Greg Bartram-USA TODAY Sports

The cap-strapped New York Giants did an amazing job in free agency, all things considered. Though they had free-agent losses in the defensive line and defensive backfield, they made some very underrated signings up front.
The Giants also had a very good draft, getting good fits and good value up and down the board. Still, there are question marks about the safety, tight end and running back positions.
The Giants were better than their 9-7 record showed in 2012; they could be slightly worse this season and not win any fewer games.
2013 RECORD PREDICTION: 9-7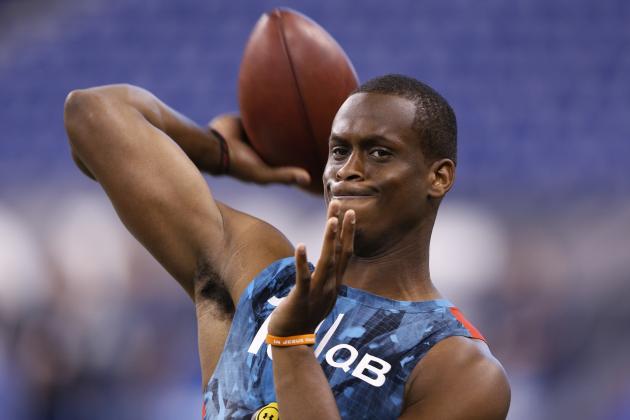 Joe Robbins/Getty Images

The New York Jets are football's greatest soap opera.
They made the right move by cleaning house in the front office and coaching staff—but sparing head coach Rex Ryan.
They made the right move by drafting Geno Smith in the second round.
They made a lot of right moves in free agency, letting older players not worth their salary walk and drafting replacements.
They're still not going to be very good in 2013.
2013 RECORD PREDICTION: 5-11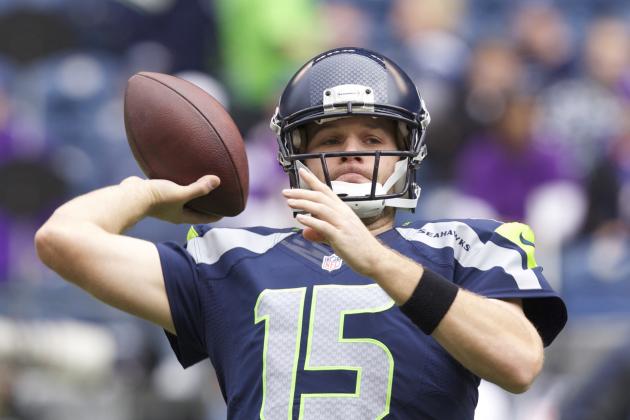 Stephen Brashear/Getty Images

The Oakland Raiders had rare stability in the coaching staff this offseason, though unfortunately that wasn't accompanied by personnel stability. Free-agent movement and trades came fast and furious this spring.
The Raiders had a solid draft harmed only by occasional reaches for need, meaning they got a lot of necessary help.
The problem: how badly the Raiders needed that help. They'll be improved in 2013, but not by enough.
2013 RECORD PREDICTION: 6-10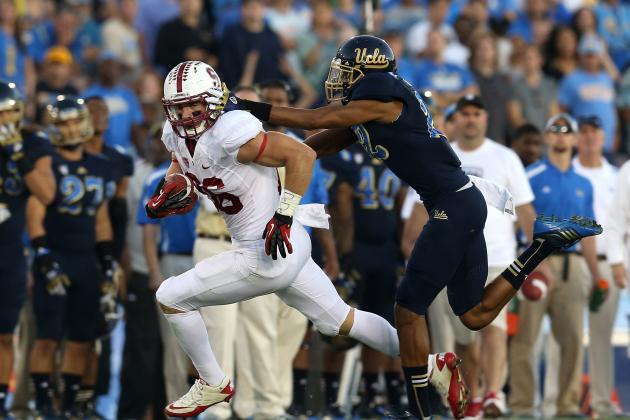 Stephen Dunn/Getty Images

The Philadelphia Eagles are going to be one of the best stories of 2013. Head coach Chip Kelly is going to bring some fast, exciting football to Philadelphia—and not just on the offensive side of the ball.
After an aggressive free-agency period in which they successfully remade their defense in just a month or so, expectations were high for the draft. But after reaching for tackle Lane Johnson with the fourth overall pick, the Eagles' draft was unspectacular.
The Eagles will be better in 2013, maybe a lot better. After having the 29th-ranked offense and 29th-ranked defense in 2012, being a "lot better" won't be enough to contend.
2013 RECORD PREDICTION: 5-11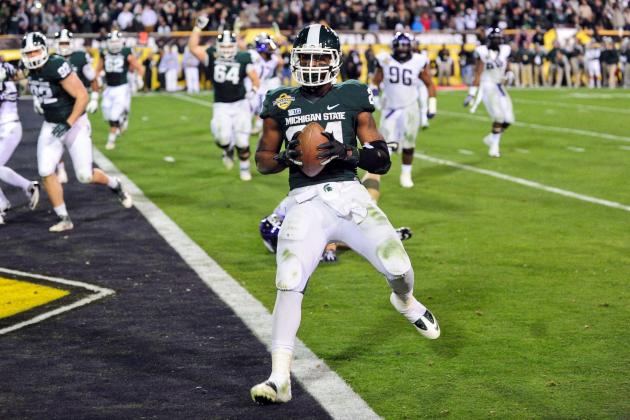 Matt Kartozian-USA TODAY Sports

It looked as though time had finally caught up to the Steelers. With aging stalwarts like James Harrison, Willie Colon and Casey Hampton let loose, and young starters like Keenan Lewis seeking greener pastures, the dynasty appeared to be going dark.
A great draft, however, might have been just the ticket to ensure that the Steelers keep being the Steelers. They'll have a tough fight on their hands in the AFC North, but they'll be in the mix.
2013 RECORD PREDICTION: 8-8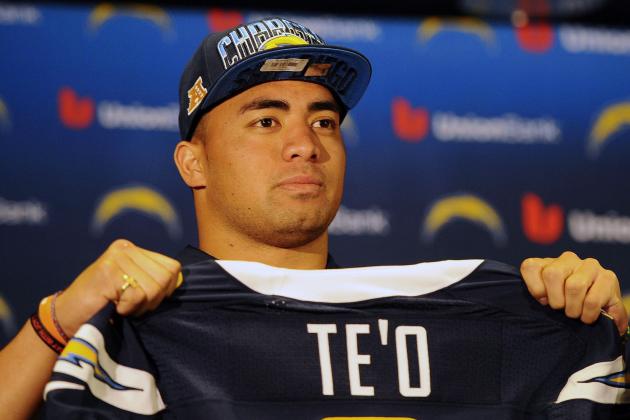 Christopher Hanewinckel-USA TODA

The San Diego Chargers finally ended the Norv Era and signed Denver's offensive schematic contortionist, Mike McCoy.
In free agency, the Chargers lost a lot more talent than they added. On the positive side, they added a lot of talent in the draft at every pick, mostly at great value. Offensive tackle D.J. Fluker, receiver Keenan Allen and inside linebacker Manti Te'o should all be instant-impact starters.
Unfortunately, their instant impact will be cushioning the fall of a complete roster rebuild.
2013 RECORD PREDICTION: 4-12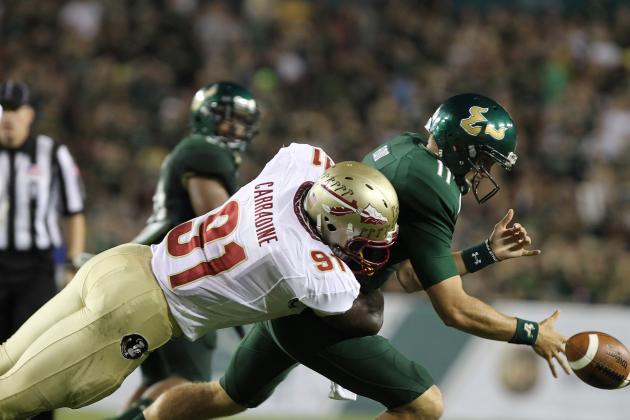 Kim Klement-USA TODAY Sports

The most stacked team in football just stocked up.
It's really not fair that the 11-4-1 San Francisco 49ers entered the draft with the most picks, or that they used them so well to address what few needs they had. Now loaded with even more young talent, it's hard to see how other teams are going to stack up against them.
Well, other teams besides their division rival Seattle Seahawks.
2013 RECORD PREDICTION: 14-2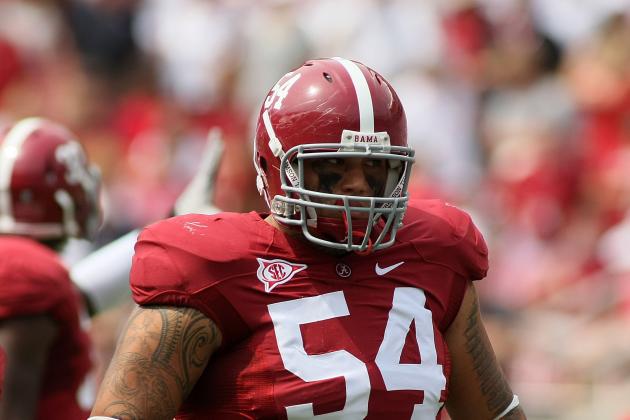 Greg McWilliams/Getty Images

Somehow, the two best teams that had the two best offseasons play in the same division.
With the San Francisco 49ers "winning" the draft, and the Seattle Seahawks "winning" free agency, the two balanced, stacked rosters are going to be terrorizing the rest of the NFL.
When they play each other, it's going to be something to behold...it's hard not to think they'll play each other three times this season.
2013 RECORD PREDICTION: 13-3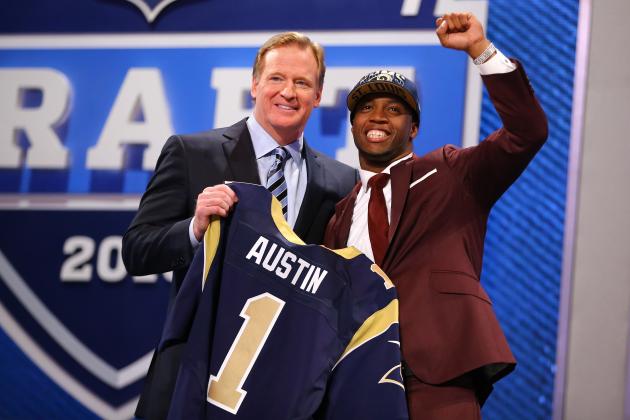 Al Bello/Getty Images

In any other division, the St. Louis Rams would be primed to take the leap into the playoffs.
With veteran left tackle Jake Long, young tight end Jared Cook, rookie sparkplug Tavon Austin and partner-in-crime Stedman Bailey, the Rams offense will be massively improved from last season's 25th-ranked unit.
Unfortunately, they're in the same division as the San Francisco 49ers and Seattle Seahawks, and the Rams will be lucky to keep pace with them, let alone pass them.
2013 RECORD PREDICTION: 9-7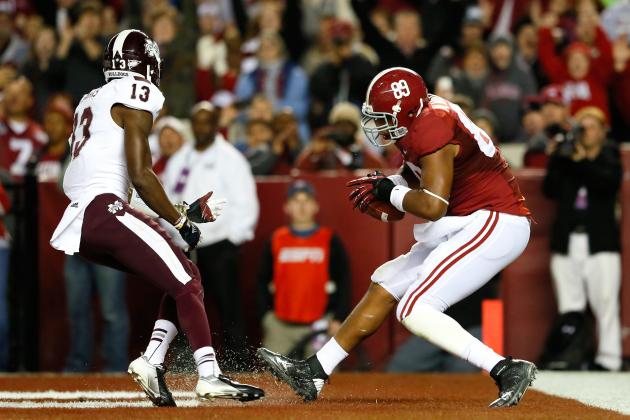 Kevin C. Cox/Getty Images

The Tampa Bay Buccaneers have been consistently aggressive in adding talent that fits their vision; whenever a coaching staff and front office are working together like that it usually works well.
However, the magic that the Buccaneers had in the beginning of last season faded quickly, and tempers started to flare. Now that free-agent bust Eric Wright has been replaced with rookie Johnthan Banks, head coach Greg Schiano should be able to make some noise.
The question would seem to be: Can Schiano again make the whole even greater than the sum of its parts, as he did at the beginning of last season?
The question actually is: Can quarterback Josh Freeman finally live up to his potential and consistently lead his teammates to wins?
2013 RECORD PREDICTION: 7-9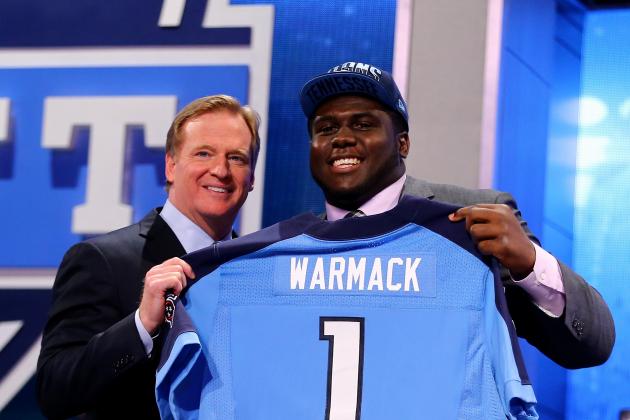 Al Bello/Getty Images

The Tennessee Titans had the worst scoring defense in the NFL last season.
It's hard to think of it that way; the Titans have been associated with stout defense for nearly their entire 15-year existence.
By aggressively adding two new starting safeties in free agency and drafting physical corner Blidi Wreh-Wilson in the third round, the last line of defense should be significantly better.
By signing Pro Bowl guard Andy Levitre and drafting sure-to-be-Pro-Bowl rookie guard Chance Warmack, the Titans should better protect quarterback Jake Locker and open many more holes for lightning-rod running back Chris Johnson.
2013 RECORD PREDICTION: 7-9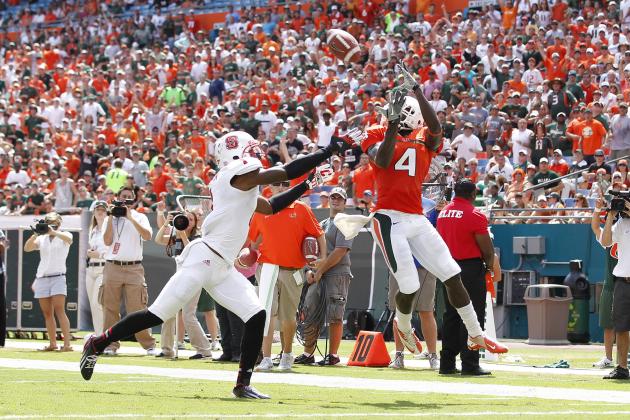 Joel Auerbach/Getty Images

Most of the Washington Redskins' incredible success was due to the play of rookie quarterback Robert Griffin III; most of whether the Redskins will be able to repeat their success will depend on whether he'll be ready to go.
Despite crushing cap penalties imposed by the NFL, the Redskins managed to keep their roster intact throughout free agency. They did a great job of adding talent where they needed it—the secondary—in the draft.
Whether the Redskins can make the playoffs again, though, isn't about their safeties or corners; it's about RGIII's knee.
2013 RECORD PREDICTION: 10-6