Most draftniks are well acquainted with the players slated to go in the first couple of rounds, but the best teams in the league always seem to find phenomenal value on Day 3.
Every single year, hidden gems are picked up late in the draft. These players don't receive any hype, don't hear their names pop up during any pre-draft shows and are largely ignored until they break out.
Last year, the Washington Redskins hit a grand slam when they selected Alfred Morris in the sixth round. Tom Brady famously wasn't selected until the sixth round in the 2000 NFL draft, and Hall of Fame tight end Shannon Sharpe wasn't selected until Round 7 back in 1990.
So which teams are most likely to find stars in this year's late rounds?
Seattle Seahawks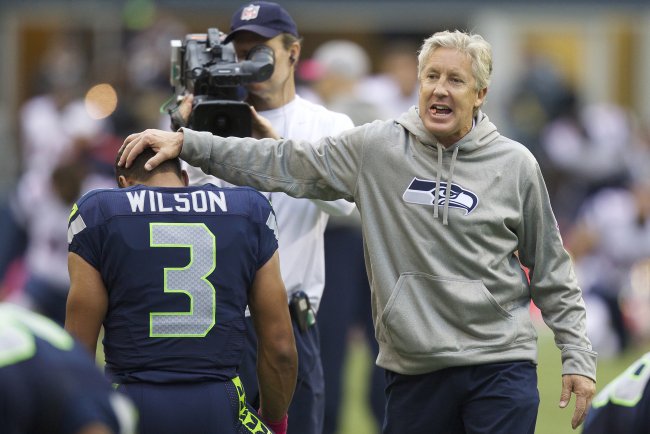 Stephen Brashear/Getty Images
Pete Carroll and John Schneider have a knack for finding hidden gems in the later rounds of the NFL draft, and it's always interesting to see which players the Seattle Seahawks will select.
All-Pro cornerback Richard Sherman was a fifth-round pick in 2011, as was starting safety Kam Chancellor in 2010 and quarterback Russell Wilson was the team's third-round pick last year.
Carroll and Schneider have an unorthodox and unique way of evaluating talent, and their ability to land stars in the later rounds has been a big part of the franchise's recent success.
The Seahawks will be without a first-round pick this year, too, meaning the pressure on this franchise to find quality players in the late rounds will be heavy. The team traded its first-round pick away in exchange for Percy Harvin.
With five picks in the final four rounds, Seattle is sure to land at least one star late in the draft.
San Francisco 49ers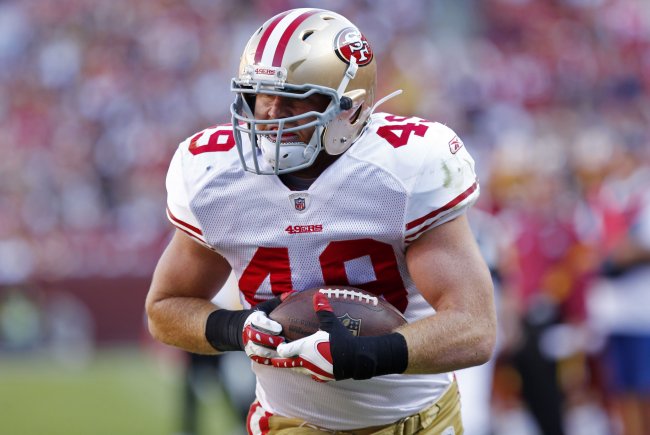 Geoff Burke-USA TODAY Sports
The 49ers have one of the most complete rosters in the NFL, and the team has built up the roster through the draft.
Dating back to 2009, the 49ers have found six starting-caliber players in the final five rounds.
Ricky Jean-Francois, who recently signed a four-year contract worth $22 million with the Indianapolis Colts, was a seventh-round pick in 2009.
The team's 2010 draft was particularly fruitful in the later rounds. All-Pro linebacker NaVorro Bowman was a third-round pick, goal-line runner Anthony Dixon was a sixth-round pick, as was receiver Kyle Williams.
Starting fullback Bruce Miller was drafted in the sixth round, and backup running back Kendall Hunter—a potential starter once Frank Gore retires—was selected in Round 4.
The 49ers are stacked with draft picks this year, including a whopping eight picks in the final four rounds. This team will almost certainly find a diamond in the rough with one of those picks.
Baltimore Ravens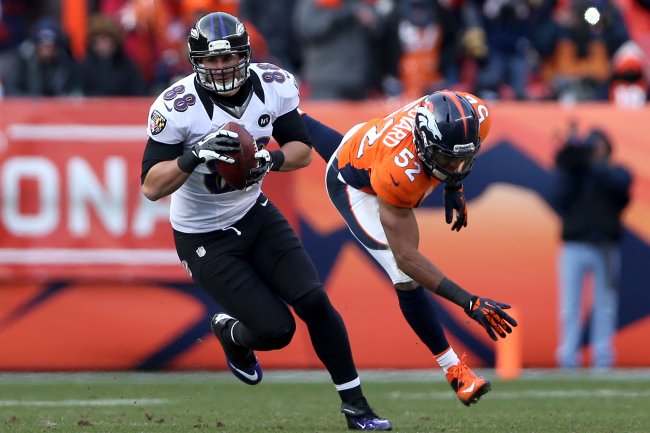 Jeff Gross/Getty Images
Ozzie Newsome has a keen eye for talent, and he's managed to find quality players after the first two rounds in each of the last four years.
He selected starting cornerback Lardarius Webb in the third round in 2009, starting tight end Dennis Pitta in the fourth round in 2010, defensive end Pernell McPhee in the fifth round in 2011 and wide receiver Tommy Streeter in the sixth round of the 2012 NFL draft.
The Ravens are reportedly high on Streeter as a potential replacement for Anquan Boldin (h/t Ryan Mink of BaltimoreRavens.com). Given his size (6'5" and 220 pounds) and speed (4.4-second 40-yard dash at the 2012 NFL Scouting Combine), he could end up being a huge factor for the Ravens this year.
After losing a few critical members of last year's Super Bowl winning team, Newsome will need to keep this trend alive in 2013.
With nine picks in the final four rounds, the Ravens' GM has an excellent chance of landing a star in the late rounds this year.
Follow me on Twitter @JesseReed78