NFL Starters in Danger of Losing Their Jobs Heading into the Draft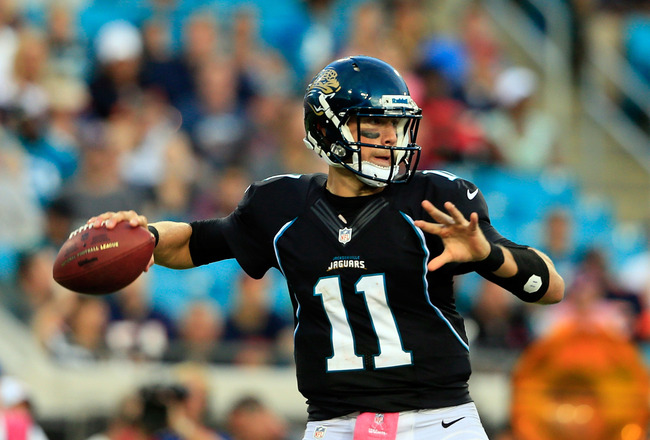 Sam Greenwood/Getty Images
With the NFL draft rapidly approaching, fans and media alike are being whipped up into a fevered frenzy as excitement mounts regarding what each team will do to improve its roster for a run at the Lombardi Trophy.
Remember, though: The NFL is a business. For every impact player drafted, an incumbent starter gets pushed to the bench or off the roster.
These are 10 players who should feel very nervous about losing their jobs once the draft concludes.
New York Giants OT David Diehl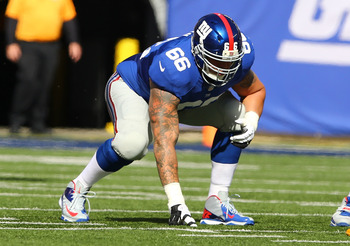 Al Bello/Getty Images
David Diehl is one of the good guys in the NFL (DWI charge notwithstanding). He's smart, thoughtful and extremely likable.
Unfortunately, those traits don't translate into on-field success.
Diehl, who has been a rock-solid member of the Giants offensive line since being drafted in 2004, restructured his deal to remain with Big Blue in 2013. If the season began today, Diehl would be starting at right tackle.
I don't expect that to be the case in September.
The Giants are targeting an offensive tackle to start on the right (with Will Beatty manning Eli Manning's blind side), which means Diehl's days as an unquestioned starter appear to be over. He'll still provide value as a swing player off the bench, but the Giants will be drafting his replacement next week.
Dallas Cowboys S Will Allen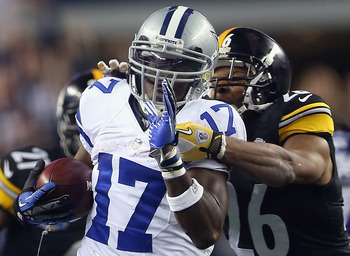 Ronald Martinez/Getty Images
When the Cowboys signed veteran safety Will Allen earlier this offseason, it appeared as if he'd be given an opportunity to win a starting job, given the lack of talent Dallas possesses at the position.
But let's be real: Allen won't be starting in Dallas. The Cowboys have a Texas-sized hole at the safety position, and they are sure to fill it in the early rounds of the draft.
With University of Texas standout Kenny Vaccaro rumored as a potential fit, Allen's days as a starter are numbered.
Green Bay Packers S M.D. Jennings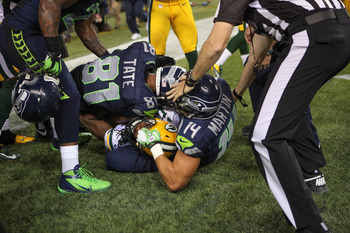 Otto Greule Jr/Getty Images
Everyone knows that the Packers' problems are on the defensive side of the ball, as Aaron Rodgers has the offense in good hands.
One main area of need for Green Bay is safety, where the release of Charles Woodson has left a void in the secondary.
While M.D. Jennings is penciled in as the tentative starter at safety opposite Morgan Burnett, I'd be shocked if the Packers didn't seek to upgrade that position in the early rounds of the draft. Jennings is a good enough player to have on your roster, but he's not a guy you entrench as a starter for years. If the Packers take a safety early on, it will likely send Jennings to the bench.
Hey, at least he'll always have the Fail Mary to look back on fondly.
St. Louis Rams RB Daryl Richardson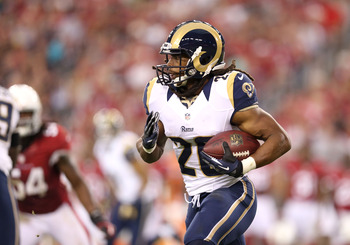 Christian Petersen/Getty Images
The Rams selected two running backs in last year's draft: Cincinnati's Isaiah Pead in the second round and Abilene Christian's Daryl Richardson in the seventh. Richardson ended up being the No. 2 option behind starter Steven Jackson and played well, rushing for nearly five yards a clip.
With Jackson no longer with the team (he signed with the Falcons), Richardson has become the de facto No. 1 tailback on the roster. I don't expect that to be the case after the draft.
Eddie Lacy or Jonathan Franklin are both potential fits for the Rams, who badly need skill-position players to help out Sam Bradford and the offense. Richardson is a nice young piece, but he won't be starting come Week 1.
Oakland Raiders DT Vance Walker
Handout/Getty Images
In 2013, the Oakland Raiders will boast as many as nine new starters on defense as general manager Reggie McKenzie attempts to extinguish the dumpster fire known as the team's salary cap situation.
One of the presumptive new starters is defensive tackle Vance Walker, signed away from the Falcons. While Walker is atop the depth chart now, there's just no way he remains there after the draft.
The Raiders hold the third overall selection, and I'd be surprised if they didn't use it to fortify the defensive line. Florida's Sharrif Floyd would make a ton of sense, and he'd certainly replace Walker in the starting lineup.
San Diego Chargers OT King Dunlap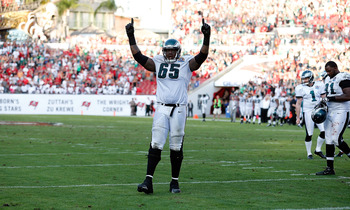 J. Meric/Getty Images
The San Diego Chargers offensive line was, well, offensive in 2012, with quarterback Philip Rivers being forced to run for his life on a regular basis. Since Rivers isn't exactly the most mobile guy in the world, that's a recipe for disaster.
New general manager Tom Telesco and head coach Mike McCoy know the team has no chance without a competent offensive line. They took steps to address it in free agency by inking former Eagles tackle King Dunlap and making him the presumptive starter at left tackle.
I'd be stunned if Dunlap was protecting Rivers' blind side in Week 1. Expect the Chargers to make a strong push for one of the top left tackles in the draft, likely Oklahoma's Lane Johnson, as they seek to provide Rivers with adequate protection.
Carolina Panthers WR Brandon LaFell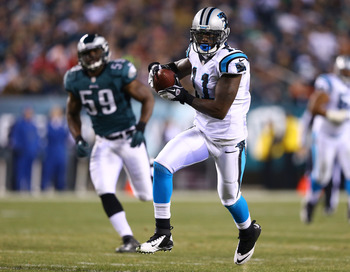 Al Bello/Getty Images
Since Muhsin Muhammad left the team, the Panthers have been searching for a wide receiver to pair with Steve Smith.
The latest try, Brandon LaFell, had a decent season in 2012, but didn't inspire enough to be a lock to start again in 2013.
LaFell is entering a contract year, so the Panthers would be wise to add youth at the position. I could see Carolina going wide receiver in the first round, with West Virginia's Tavon Austin and Tennessee's Cordarrelle Patterson being real possibilities.
Tampa Bay Buccaneers CB Leonard Johnson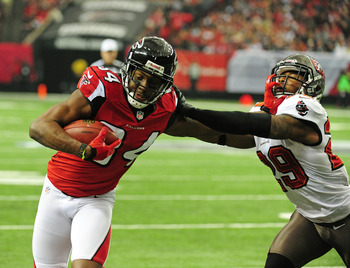 Scott Cunningham/Getty Images
The Tampa Bay Buccaneers simply must add young talent at cornerback if they're to compete in a division featuring Drew Brees, Matt Ryan and Cam Newton at the quarterback position.
As of now, Eric Wright and Leonard Johnson are atop the depth chart at cornerback. There is just no way that Johnson is starting in Week 1.
The Bucs are likely to take a corner (Xavier Rhodes?) with the 13th overall selection, and they could also swing a trade for Darrelle Revis.
Either way, Johnson will be relegated to the bench come opening day.
Buffalo Bills QB Kevin Kolb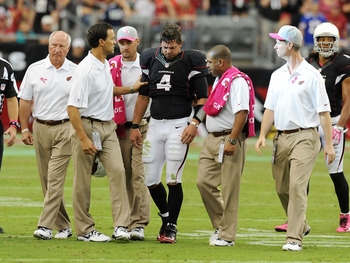 Norm Hall/Getty Images
The Bills made the absolute right call in cutting quarterback Ryan Fitzpatrick, who was an average player masquerading as a franchise one. Kudos to new coach Doug Marrone and general manager Buddy Nix for pulling that trigger.
With that being said, I didn't love the team's decision to sign Kevin Kolb to compete for the quarterback job. Kolb flamed out in Arizona, as he was often too injured to play and wasn't inspiring when he did.
While it's possible that Kolb (I refuse to acknowledge the probability that Tarvaris Jackson will start the opener) will be under center in Week 1, I don't think it's likely, as I expect the Bills to draft a quarterback in either the first or second round of the draft, with Syracuse's Ryan Nassib being the most likely candidate.
Jacksonville Jaguars QB Blaine Gabbert
Andy Lyons/Getty Images
It could be the end of an era (error?) in Jacksonville, as the Jaguars, holders of the second overall pick in the draft, are rumored to be interested in West Virginia quarterback Geno Smith. That pick would slam the door shut on Blaine Gabbert starting in 2013.
Gabbert has been a disaster since the Jaguars selected him 10th overall in 2011, struggling through two subpar seasons. New general manager David Caldwell and head coach Gus Bradley have no loyalty to Gabbert, and thus won't be shy to make a change if they feel that gives them the best chance to win games.
If I were Gabbert, I'd be very nervous next Thursday night. I believe his days in Jacksonville could be numbered.
Nick Kostos is the executive producer of "Schein on Sports" on SiriusXM's Mad Dog Radio, and worked at SiriusXM NFL Radio for nine years before that. You can follow Nick on Twitter.
Keep Reading