Most Critical Takeaways from Philadelphia Phillies' Opening Week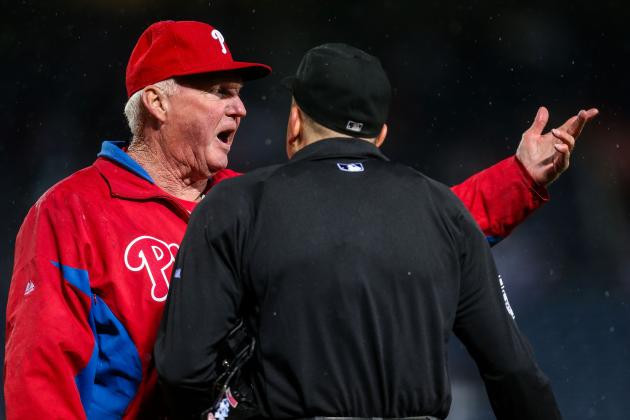 Daniel Shirey/Getty Images

It hasn't been the start to this season that anybody with the Philadelphia Phillies had been hoping for or expecting, including their front office, manager Charlie Manuel, his players and their fans.
The Phillies currently stand at 2-5, thanks to Kevin Frandsen's base-clearing walk-off game-winner in the middle game of their series against the Kansas City Royals.
While there have been a few areas of hope for this team, most facets of the squad have been out of sync and unproductive.
Let's take a look at a few takeaways from the Phillies' first seven games. No need to hit the panic button yet Phillies fans, but keep it close, as always.
Begin Slideshow

»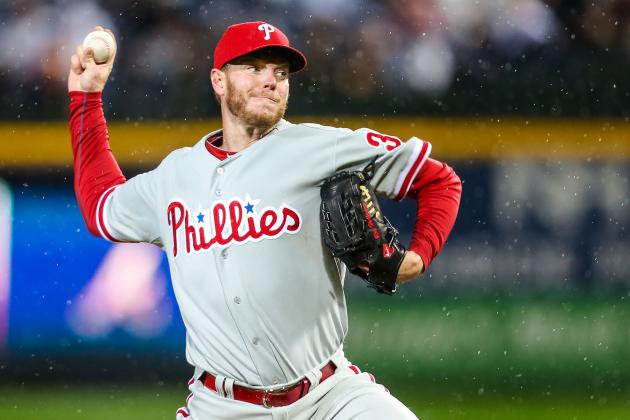 Daniel Shirey/Getty Images

Let me start by saying that seven games is a small sample size, but a sample nevertheless.
Cole Hamels has an earned run average of 10.97. This for an expected NL Cy Young candidate this year.
Unfortunately, it doesn't end there.
Cliff Lee threw a gem in his opening start and John Lannan gave the Phillies a fighting chance to win prior to Frandsen's walk-off heroics.
Excluding those two performances, however,, the starting rotation has not given this team a chance to win. Roy Halladay has allowed 12 earned runs in two starts and Kyle Kendrick surrendered five earned in his opening start.
The problem goes beyond the starting rotation, though.
While the starters have given up some runs, the Phillies' bullpen has done a sub-par job in limiting runs as well.
Philadelphia's offense has shown that it will fight to the final out, but is unable to do so in some games because of insurmountable deficits, often due to the bullpen.
Phillies fans are seeing the same problem as last year—two-run deficits ballooning to upwards of five or six runs.
The Phillies' staff ERA is 7.08 going into Tuesday for the worst ERA in the National League. Maybe they are still feeling the effects of spring training, but the majority of the pitching staff needs to put this team in better position to win.
If anything else, it will boost morale and confidence, two things that the Phillies are lacking early in the season.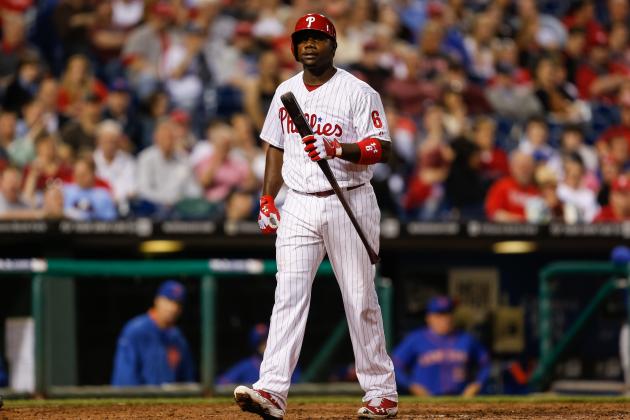 Brian Garfinkel/Getty Images

I'll admit, coming out of spring training, I thought Ryan Howard was primed for a huge season.
So far this season, that prediction couldn't look worse, and neither could Howard's approach at the plate.
Howard is batting .148 with four RBI and no home runs. To repeat—the Phillies' clean-up hitter, who is supposed to be their main power source, has zero home runs.
Well, he must have at least a few extra-base hits, right?
No. He has none. Howard has just four measly singles accompanied by 10 strikeouts.
The problem seems to be his approach.
In his best days, Howard was driving the ball to all fields, especially left and left-center. When he hits balls where they are pitched, like a ball on the outside-corner of the plate to left field, he is extremely dangerous.
Thus far this season, Howard wants to pull everything. Teams understand this and shift three fielders to the right side of second base, usually with the second baseman playing in shallow right field.
It is extremely frustrating for fans, and I'm sure for Howard, to constantly see him rip the ball low to the right side and have nothing to show for it.
A couple solid hits to the opposite field may start to change opposing managers' minds about their defensive alignment.
Howard has always been a streaky hitter so one bomb may be the beginning of a power surge, and the Phillies could definitely use that.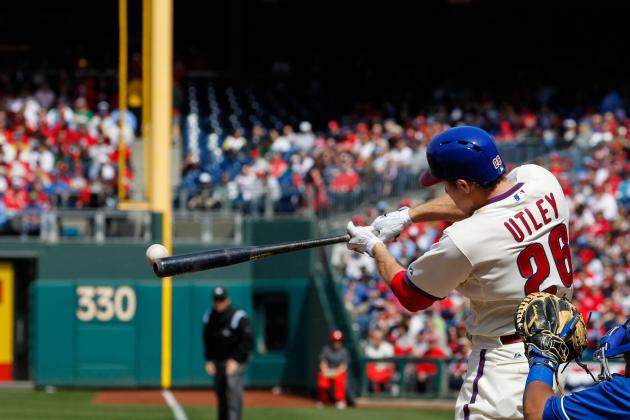 Brian Garfinkel/Getty Images

Finally, a bright spot.
Chase Utley is batting .370 with seven RBI and four extra-base hits, including a home run.
He has, for the most part, carried a struggling lineup and reached base in every game except one to date.
With Howard reeling, Utley's early success is vital. He has been driving the ball like the Utley of old and inevitably continues to play the game hard every time he steps onto the diamond.
Most importantly, though, Utley is running without a hitch and looks to be healthy for the first time in a while, which is a welcome sight for Phillies' fans.
Utley has even stolen a base. If he stays away from the disabled list, this has the makings of a very good year for Utley.
In terms of his production in the lineup, Utley has done everything right in driving in runs and getting on base.
It is up to the players behind him to start producing and driving him in at a more frequent rate, however.