Assigning Odds to Every Potential Indianapolis Colts First Round Pick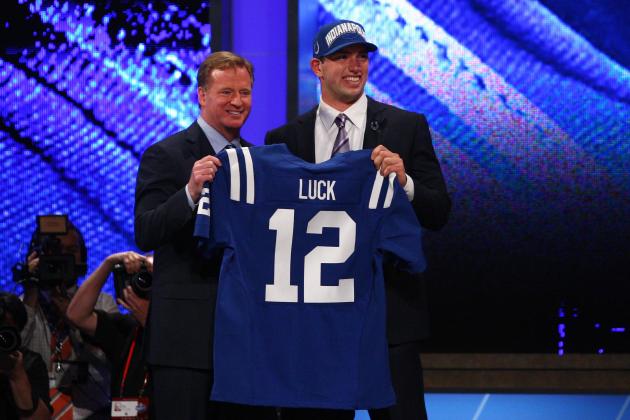 Chris Chambers/Getty Images

The first overall pick in 2012 was a no-brainer for the Indianapolis Colts, but it is a lot harder to guess who they will pick up with the No. 24 overall pick in 2013.
Free agency has been busy for Ryan Grigson and Jim Irsay. With so many additions to fill big holes, it makes the first-round selection even more unclear.
At this point, there isn't even a consensus as to who the Kansas City Chiefs will take with the top pick. There are simply too many different possibilities to accurately guess who will be available late in the first round for the Colts.
These are assigned odds for potential first-round picks for the Colts. They are based on who will likely be available at that time along with how appealing the player is and how they would fit with the team, ignoring the chance that the team trades up or down.
Begin Slideshow

»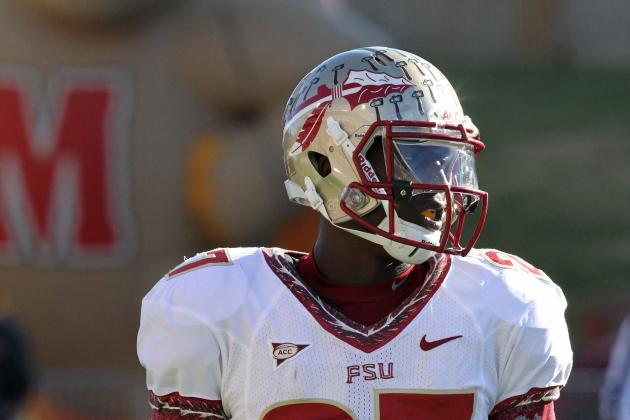 Mitch Stringer-USA TODAY Sports

The Colts have two solid corners in Vontae Davis and Greg Toler, but a third one would make this a frightening secondary.
Xavier Rhodes is an absolute beast in press coverage. He uses his size to his advantage, listed at 6'1'' and 210 pounds. He's not afraid to go up against big and physical receivers, and that's something that the Colts' secondary has sorely missed.
The problem is that Rhodes might go earlier. Teams with picks ahead of the Colts like the Minnesota Vikings and even the Tampa Bay Buccaneers could grab him before the Colts get a chance.
If he's available, Indianapolis would love to add Rhodes' physicality to its team.
Odds: 30 percent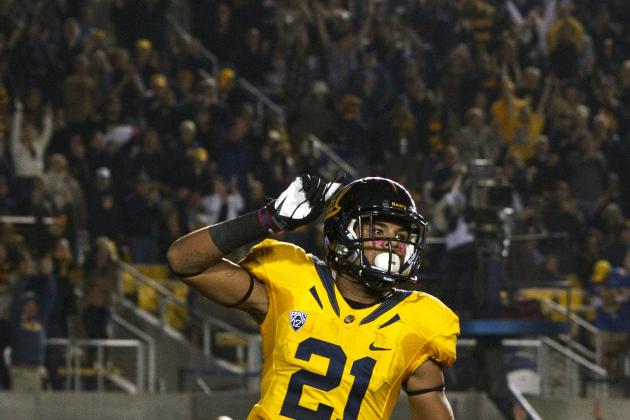 Jason O. Watson/Getty Images

Darrius Heyward-Bey was a big signing for the Colts. They needed a No. 2 receiver after the departure of Donnie Avery.
However, the deal with DHB is only for one year, and the team needs a long-term option that could replace Reggie Wayne after he retires.
If the Colts decide to look for a receiver, it doesn't get much better than Keenan Allen. He's a terrific route-runner that does an excellent job staying low and quickly making cuts. At 6'2'', he would be taller than any receiver on the team in 2012. Add that to his impressive speed and athleticism and you have an impressive prospect.
Before the acquisition of Heyward-Bey, this pick would have been a lot more likely. Now, the odds have gone down. If they are still searching for a long-term option at receiver, Allen would be a logical fit for this team.
Odds: 20 percent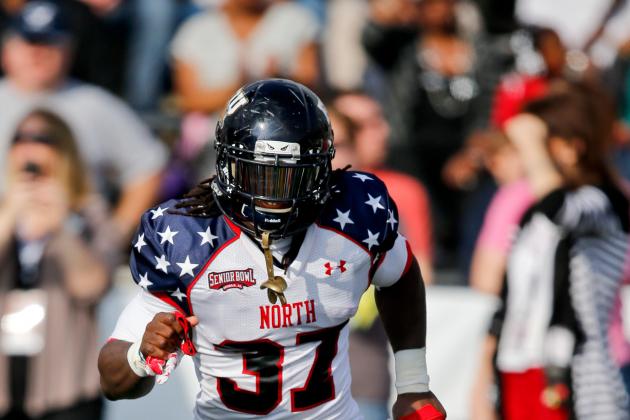 Derick E. Hingle-USA TODAY Sports

The Colts have lacked an impact player at safety since the days of Bob Sanders. Even with the signing of LaRon Landry, the Colts need some extra depth at the position. Landry was able to stay healthy last season, but struggled to stay on the field while with the Washington Redskins.
Jonathan Cyprien is a true impact player at the safety position. He may not be the biggest guy on the field, but he loves to hit. He may not be the most consistent tackler, but he makes enough big hits that it isn't too big of a concern. He excels against the run, much like Sanders did during his time in Indianapolis.
The fit would be a good one between the two sides, but Cyprien is a prospect that has shot up draft boards. Cyprien could go anywhere from a late first-rounder to a pick in the top 15. Safety also isn't an immediate need for the team, but he would be a great long-term option at the position.
If he's available at No. 24, the Colts should seriously consider picking up Cyprien.
Odds: 20 percent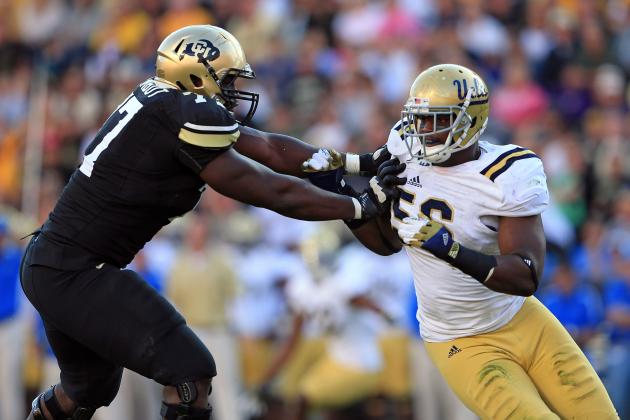 Doug Pensinger/Getty Images

Defense certainly wasn't a bright spot for the Colts in 2012. They ranked 21st in pass defense and 29th in run defense. This team has notoriously struggled against the run for nearly a decade, and something needs to change.
If Indy is looking for versatile defensive linemen, Datone Jones is the best option. He is able to move along the line, playing in several different alignments depending on what is needed.
Jones does a great job at filling up gaps and blowing up run plays, but also does a solid job at getting to the quarterback. He uses his physical ability to the fullest and does a great job disengaging offensive linemen.
This pick would be a good fit, but it's not too likely. The Colts spent a lot of time and money bringing in multiple free agents on the D-line. He would make an impact, but there really isn't too much of a need right now in that area.
Odds: 15 percent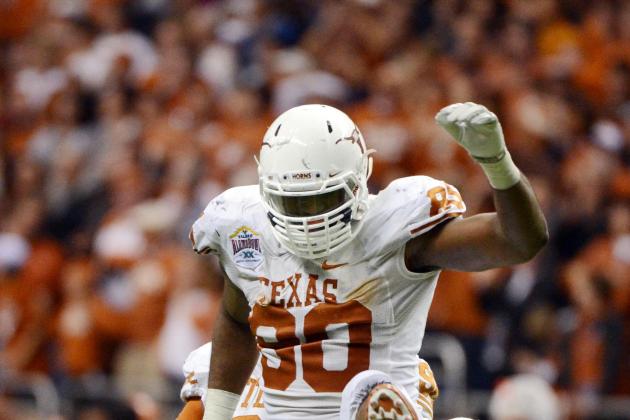 Brendan Maloney-USA TODAY Sports

Another piece on defense that the Colts now need is a pass-rusher. Dwight Freeney is gone and Robert Mathis is getting old. The team was able to bring in Erik Walden, but his unproductive season with the Green Bay Packers in 2012 makes him a big question mark.
Alex Okafor could be the pass-rusher the Colts are looking for. He has a perfect frame for the role and is able to show that off on film. He does a great job pushing linemen back with the initial contact, and can separate quickly. He also does a solid job against the run game, holding the edge and wrapping up runners.
As exciting as a guy like Okafor is, he would thrive better in a 4-3 defensive scheme. He struggles getting low off the edge, and having him as a stand-up linebacker to rush the passer wouldn't be as desirable as playing for a team like the Atlanta Falcons. He may be exciting, but there would likely be guys at other positions the Colts will be looking at.
Odds: 10 percent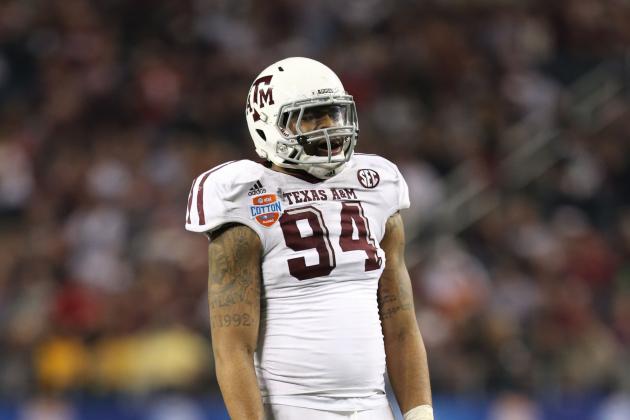 USA TODAY Sports

Earlier in the year, Damontre Moore was one of the more desirable prospects. However, a disappointing performance in the combine has had a significant impact on his draft stock, and it continues to fall.
Even though the combine was rough, there's still a lot of upside in Moore. Has was a wrecking ball for the Aggies last season, racking up 12.5 sacks. Despite running 4.95 seconds in the 40-yard dash, he is pretty quick on the field. He does a good job moving around when standing up, and that helps with getting good positioning against offensive linemen.
Moore's stock might have dropped off too much, but the Colts may take a shot at him. He was a top prospect for a reason, and Grigson may feel that he is worth a first-round pick.
Odds: 5 percent