Winner of Every Trade of the NFL Offseason so Far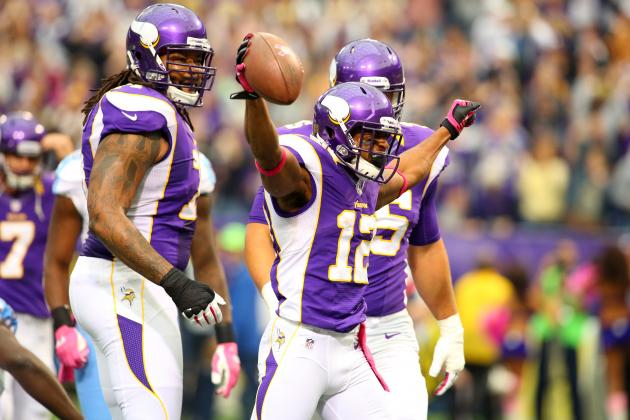 Adam Bettcher/Getty Images

Trades are the most exciting, intriguing roster moves in the NFL. Sure, the crazy rumors and crazier contracts of free agency can be fun, and the draft almost always makes teams better. A trade, though, is a game within a game—one than can be won or lost.
There are so many aspects to every trade, whether it's a player for draft picks, player for player or a combination of the two.
There's immediate on-field impact: Which team is going to get more production this season? Then, there's long-term on-field impact: Which team will still be benefiting from this trade down the road?
If draft picks are being swapped for players, what kind of pick value is getting moved? Is it enough to make up for the loss of the player?
The salary cap confuses everything. Is either team taking a cap hit, with acceleration of dead money? Is either team taking on a monster contract that's going to restrict spending going forward or getting a bad contract off the books?
Finally, and most importantly, there's team need. What is each team trying to accomplish with the trade? Is one team loading up for a title run or in the middle of a fire sale? Does the player fill an obvious need or just muddy the depth chart?
For every trade so far this offseason, we put all of these factors on the scales of justice and render judgment: Which team won every trade so far?
Begin Slideshow

»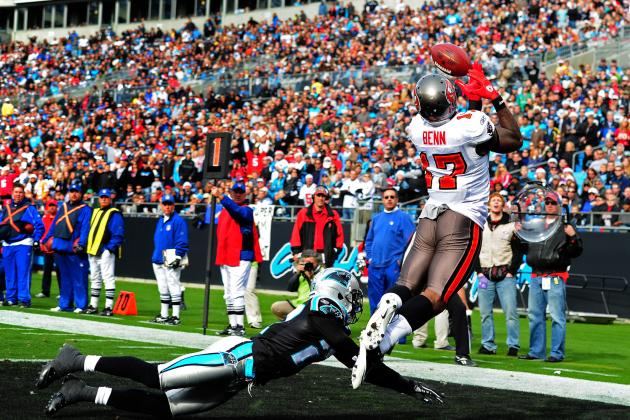 Scott Cunningham/Getty Images

The Philadelphia Eagles Got:
Arrelious Benn, wide receiver
2013 seventh-round draft pick
The Tampa Bay Buccaneers Got:
2013 sixth-round draft pick
2014 conditional draft pick
The Philadelphia Eagles are in the midst of a complete offensive makeover. Despite a fairly deep group of athletic receivers, the Eagles went out and got Benn, whose total inability to stay healthy made him expendable in Tampa Bay.
Benn's 6'2", 225-pound frame brings real size and power to the Eagles receiver corps, something they don't have much of. The 2010 second-round draft pick also has a trait the rest of the Eagles receivers don't have much of: blocking ability.
New Eagles head coach Chip Kelly's offense relies on power running behind dominant run-blocking, and allowing the secondary to get their noses into running lanes could sabotage everything. If Benn can stay healthy, he could make a big difference to the Philadelphia offense.
The odds of that are so low, though, the Buccaneers let him go for just a swap of sixth- and seventh-round picks (plus a conditional pick in case Benn really does do well). This is phenomenally little value for a second-round pick entering his fourth season.
Then again, Benn hasn't been worth much more.
The cost was low for both teams, but Eagles win the trade because Tampa Bay won't find a player as talented as Benn with the picks they got.
WINNER: Philadelphia Eagles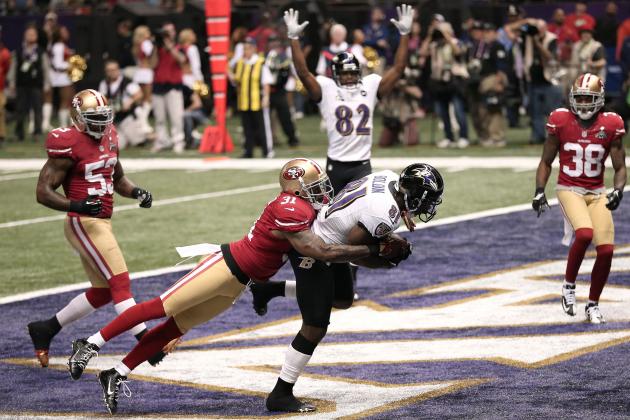 Win McNamee/Getty Images

San Francisco 49ers Got:
Anquan Boldin, WR
Baltimore Ravens Got:
2013 sixth-round draft pick
On the surface of this trade, it's a slam dunk for the 49ers.
They give up practically nothing, just a sixth-round pick (and there's plenty more picks where that came from). In return, they got Anquan Boldin, a true No. 1 wide receiver at the back end of his prime, fresh off of a six-catch, 104-yard, touchdown-scoring performance against those very same 49ers in Super Bowl XLVII.
Boldin, a 6'1", 218-pound beast with more than 10,000 receiving yards to his credit, will replace the outgoing Randy Moss as the veteran complement to young Michael Crabtree. The 49ers got a potentially major piece for an extremely minor price.
Baltimore got something for nothing.
Let's take a step back. The Ravens, cap-strapped, asked Boldin to take a pay cut so they could keep him on the roster. Boldin, per Jarrett Bell of USA Today, refused. This meant the Ravens had to release Boldin to get under the cap, letting him become an unrestricted free agent.
When the whole world knows a player is about to get cut, there's often no trade market for him. Why would teams give up a player or pick to sign a guy they could sign for nothing tomorrow?
Yet Baltimore found a trading partner in a team with more draft picks than it knew what to do with, who just "worked out" Boldin against its own secondary to great effect.
This is a great trade for both teams, but the win goes to Baltimore for conjuring a draft pick out of thin air.
WINNER: Baltimore Ravens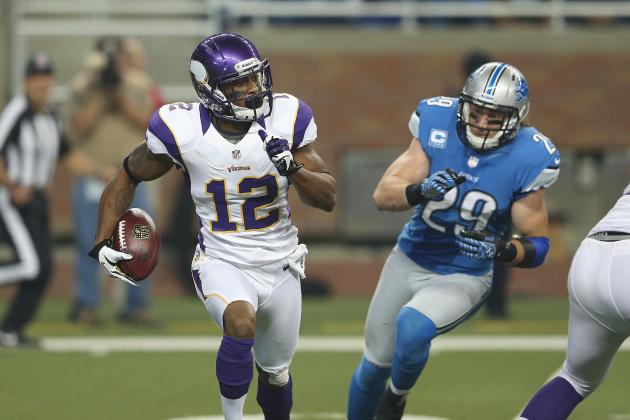 Leon Halip/Getty Images

The Seattle Seahawks Got:
Percy Harvin, wide receiver
The Minnesota Vikings Got:
2013 first-round draft pick
2013 seventh-round draft pick
2014 mid-round draft pick
It's been the biggest blockbuster move of the offseason so far: volatile wide receiver Percy Harvin sent to the suddenly contending Seattle Seahawks. That's "volatile" in two senses of the word: He can be explosive on the field, and he must be handled carefully.
Harvin, the No. 22 overall pick of the 2009 draft, has at times taken over games with his ability to run after the catch.
He's also disappeared from games with scary collapses due to sleep apnea and migraines, problems Harvin thinks are behind him. Harvin also told ESPN's Suzy Kolber (via Yardbarker) reports of a rift between he and quarterback Christian Ponder are false and had nothing to do with him being traded.
Regardless of his troubles in Minnesota, Harvin seems to be exactly what quarterback Russell Wilson and the rest of the Seahawks offense was missing. Combined with Seattle's free-agent moves bolstering the best scoring defense in the NFL, it's clear the Seahawks are loading up for a title run.
The Vikings did well here; they got the 25th overall pick in this season's draft, just three slots lower than the one Harvin was drafted at. They also got a mid-round draft pick next season and a seventh-rounder.
The Vikings got quite a lot for a player who apparently didn't want to be there anymore, but they'll need to draft very well—or very luckily—to get a player as explosive as Harvin with any of those picks.
I'd be tempted to say the Vikings smartly got cheaper and younger in the midst of rebuilding, but they lavished a monster contract on 29-year-old Greg Jennings. If they're planning to win now, those picks had better pan out.
WINNER: Seattle Seahawks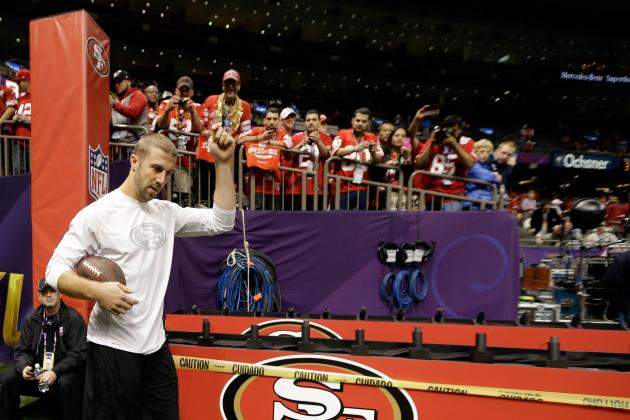 Ezra Shaw/Getty Images

The Kansas City Chiefs Got:
Alex Smith, quarterback
The San Francisco 49ers Got:
2013 second-round draft pick
2014 conditional second-round draft pick
The Kansas City Chiefs didn't surprise many people by making a move for Alex Smith. The former No. 1 overall pick had been emphatically usurped by Colin Kaepernick during the 49ers' run to Super Bowl XLVII, and the Chiefs were desperate for an answer at quarterback.
What was surprising was the pick value given up: at least one, and likely two, second-round draft picks. That's two long-term contributors the Chiefs could be giving up. Further, the Chiefs are on the hook for the two years and $16 million left on Smith's contract.
That's a lot to pay for a quarterback most remember for what he didn't accomplish in seven years with the 49ers than what he did.
However, Smith dealt with a long line of fired coaches and coordinators and rarely played with a consistent offensive system. Finally coming into his own under Jim Harbaugh, Smith showed the leadership and athleticism that inspired the 49ers to draft him No. 1 overall.
He also showed the kind of accurate passing that's required for effective NFL quarterbacks. Before the 2012 season, Bleacher Report's own Michael Schottey explained why Smith had what it takes to lead the 49ers to the Super Bowl. Just because Kaepernick eventually did doesn't mean Smith wouldn't have done the same.
It's hard to overstate how much an effective quarterback means to a team, especially one in head coach Andy Reid's system. The 49ers got maximum value for Smith, but the Chiefs got the quarterback they needed.
Over the immediate and the not-so-distant future, Smith is going to do much more for the Chiefs than either of those second-round picks will for the stacked 49ers roster.
WINNER: Kansas City Chiefs