5 Players Who'll Never Live Up to Their New Contracts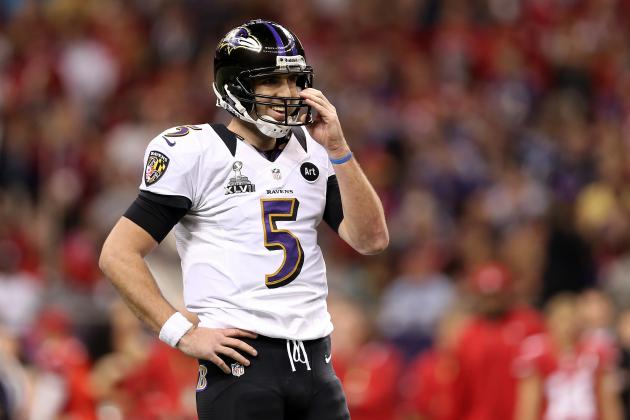 Christian Petersen/Getty Images

Grins usually expose someone who has gotten away with something, whether it was a sly one-liner or a long-term hustle. That's why Joe Flacco and a few others can't hide their smirks, because they cashed in for more than they're worth and more than likely know it.
And I'm not condemning the action. If some team is willing to pay them that amount, good for them. That's the whole reason the rest of us go to work, isn't it?
But that doesn't mean I have to be silent about it.
While reflecting on the contracts signed in recent weeks, I took into account that part of free agency is gambling. It's investing in a stock that you think is sure to rise.
However, not everyone's horse comes in. Click through to find out who can't suppress their smiles.
Begin Slideshow

»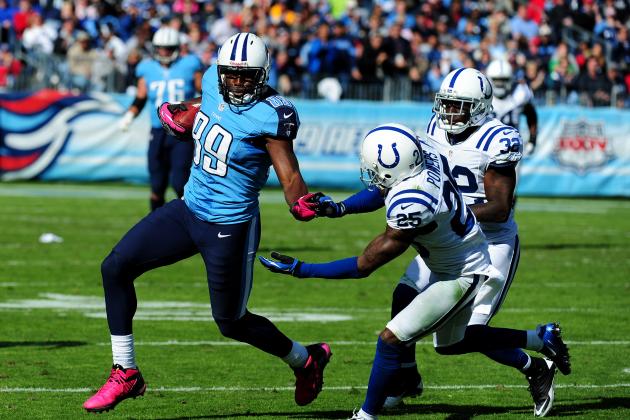 Scott Cunningham/Getty Images

The St. Louis Rams needed to be somewhat aggressive in rebuilding their roster. A solid foundation was laid last offseason, and now it's time to put up the frame.
But I'm not sure where Jared Cook fits into that plan. At just over $7 million a year for the next five seasons, he has the look of a future cap casualty.
We'll spend plenty of time delving into grades dished about by smart, dedicated analysts later. This one doesn't require as much digging to find out why it's a bold deal.
In four years, Cook has never reached 50 receptions and has only accrued eight scores over that time.
That's average, not special. And it certainly doesn't warrant more money than Rob Gronkowski.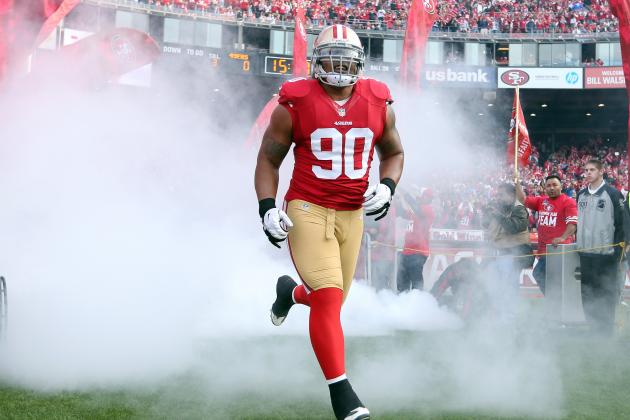 Ezra Shaw/Getty Images

I could insert some cute saying about the definition of insanity, or link to a Britney Spears video because, well, it's Britney Spears and she drives web traffic. I think. What year is this?
The reason I'm so confused is because I swear I've seen this episode of the NFL offseason. However, this season does have a new twist: The Philadelphia Eagles' expenditures on names have transferred from players to teams.
The name being overvalued in this deal is the San Francisco 49ers defense. Just because Isaac Sopoaga was a member of a well-regarded defense (at least until Justin Smith went down) doesn't mean that he needs to get paid $4 million a year for the next three seasons.
That's absurd for a guy who doesn't show up on film and ranks near the bottom of everyone's interior defensive linemen rankings, including PFF (subscription required).
And I mean bottom. As in 82nd out of 85. Yikes.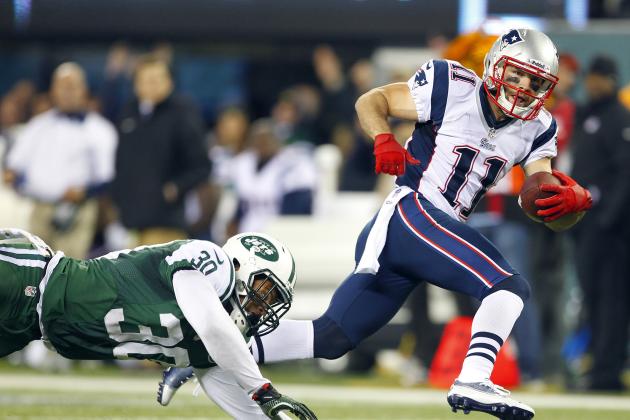 Rich Schultz/Getty Images

There's something about this selection that disturbs me. I want to believe LaRon Landry can regain some form of his past glory, but I can't make the leap of faith required to actually think he'll do it.
Perhaps it's because at 28, the idea of erosion is scary. However, football isn't the same as life. In football, you are who you are once you reach the age of 28. You might be able to learn some new tricks, but your ceiling, at least at the more athletically demanding positions, has been reached.
Last year, Landry ranked as the 65th best safety out of 88 ranked by Pro Football Focus (subscription required). This doesn't sound like a man who can live up to a four-year, $24 million contract. Especially as his physical skills continue to decline.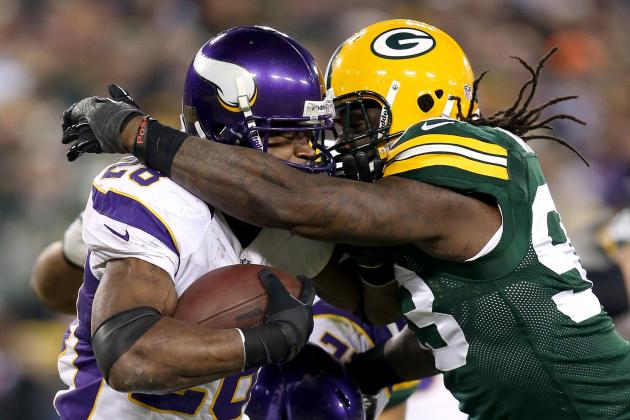 Andy Lyons/Getty Images

The Indianapolis Colts should find a way to save $50 or so this offseason. That would be enough for a Pro Football Focus subscription, a cheap coffeemaker and some coffee grounds.
Seriously, the Colts need to start finding ways to save themselves from making huge mistakes, like giving Erik Walden $16 million over four years. If they continue to replicate such reckless investments, Indianapolis will find itself doomed to the doldrums of bankruptcy court.
You don't give that much money to a player who was a "contributor" to a forgettable defense. And by contributor, I mean he was on the field for 882 snaps, which is entirely too many.
PFF only graded Walden as average or better in six games out of 17, and I'm being generous. He actually ranks as the worst regular starting outside backer in the league, according to PFF.
Now you want Walden to have the same impact at his position that Reggie Bush will in Detroit? Eh. I don't think so.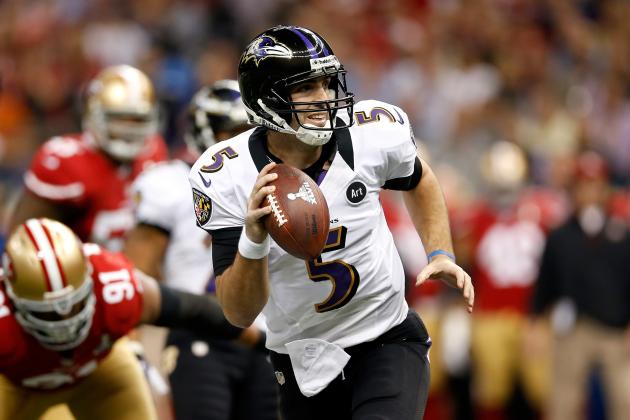 Chris Graythen/Getty Images

Have any of your buddies tried to stick up for Joe Flacco lately?
I don't mean that in a completely condescending way. What does Flacco care about opinions when he's currently rocking a Super Bowl MVP belt?
But have they been adamant that the Baltimore Ravens did the right thing by giving the newly crowned champ a contract worth $120 million over six years?
If so, seek help from professionals. You need to get them into counseling in order for them to deal with those delusions. Or get them an intervention.
This is the perfect anti-example of gambling on someone who you think can do much better. This is all about rewarding the guy who just put together an excellent four-game run. This contract is the result of timing more than anything else.
Is Flacco going to put up numbers on par with Drew Brees and Peyton Manning (the only other players averaging close to $20 million)? Can you see Flacco averaging 40 touchdowns and only 15 picks?
Such a feat would require Flacco to double the 22 scores he tossed last year without significantly raising his interceptions (10). Oh, and he just lost his best receiver. The one who would go up and get it, bailing out Flacco on more than one occasion.
Torrey Smith can't do that. For the Ravens' sake, they better hope Dennis Pitta can. Because Flacco isn't going to improve enough to make up for their deficiencies.