After the first day of the NFL free-agent period featured plenty of excitement, the second day was not much quieter.
A bunch of big-name players decided to change teams after years of service with their previous employers. Additionally, these moves are big enough to change the balance of power in the NFL and will certainly affect next year's season.
You can check out a full tracker of all free-agent moves here, but these are the biggest moves from Day 2 of free agency.
Wes Welker to Denver Broncos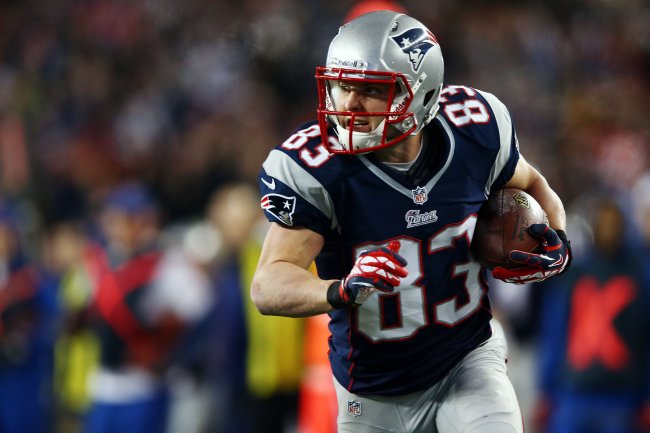 Elsa/Getty Images
One of the best receivers in football over the past few years has gone from one future Hall of Fame quarterback to another.
Wes Welker finished last season with 118 catches, tied for second in the NFL behind Calvin Johnson. He was Tom Brady's favorite and most consistent target for six seasons in New England, but that connection is over.
Instead, the veteran decided to sign with Peyton Manning and the Denver Broncos, according to ESPN's Adam Schefter:
Wes Welker lands a two-year, $12 million deal from the Broncos. Demaryius Thomas, Eric Decker, Wes Welker. Have fun, Peyton.

— Adam Schefter (@AdamSchefter) March 13, 2013
This gives Denver arguably the best receiving corps in the NFL, with one of the best ever to play the game ready to throw them the ball. In addition, the cost of $12 million over two years is relatively cheap compared to his production.
Welker is a perfect slot receiver, and the acquisition should make the Broncos favorites in the AFC.
Grade: A+
Dashon Goldson to Tampa Bay Buccaneers
Brian Bahr/Getty Images
The San Francisco 49ers had a dominant defense over the past two seasons. In each year, it ranked in the top five in the NFL in both points and total yards allowed.
A big reason for that was the play of free safety Dashon Goldson. The hard-hitter was a Pro Bowl selection in each of the last two years and was named first-team All-Pro in 2012.
After the Buccaneers allowed the most passing yards in the league last year, it makes sense that they would sign a player of this caliber. However, the price tag is what makes this an issue.
Mike Garafolo of USA Today reported the figures of the deal:
Total value for Goldson over five years: $41.25 million

— Mike Garafolo (@MikeGarafolo) March 13, 2013
$22 million guaranteed for Goldson

— Mike Garafolo (@MikeGarafolo) March 13, 2013
Goldson
was solid last season, but too often he went for the big hit on the player instead of making a play on the ball. This led to inconsistency on the field, which was obvious against the Baltimore Ravens in the Super Bowl.
Additionally, Tampa Bay still needs to add cornerbacks, which was really the biggest weakness last year.
This fills a big need for the Buccaneers, but the overall value is not great.
Grade: B-
Reggie Bush to Detroit Lions
Jim Rogash/Getty Images
Detroit got a little production out of Mikel
Leshoure
last season, but he only averaged 3.7 yards per carry and he is not a good receiver out of the backfield.
On a team that threw the ball more than anyone else in football, that last part is an issue.
This makes Reggie Bush a good fit for the Lions after rushing for more than 2,000 yards in two seasons with the Miami Dolphins. The running back signed for $16 million over four years, according to Tom Pelissero of 1500ESPN.com:
In other news, Reggie Bush's four-year deal with the #Lions is worth $16M over 4 years. $4M to sign. So ... Erik Walden money.

— Tom Pelissero (@TomPelissero) March 13, 2013
For a player who can help the team as a runner and a receiver, this is not a lot of money for the Lions. It will certainly be an upgrade on an already solid offense.
The only issue Detroit needs to watch for is Bush's injury history. He has only played two full seasons in his seven years in the NFL.
Still, when he is on the field, he should be a good addition.
Grade: A-
Rashard Mendenhall to Arizona Cardinals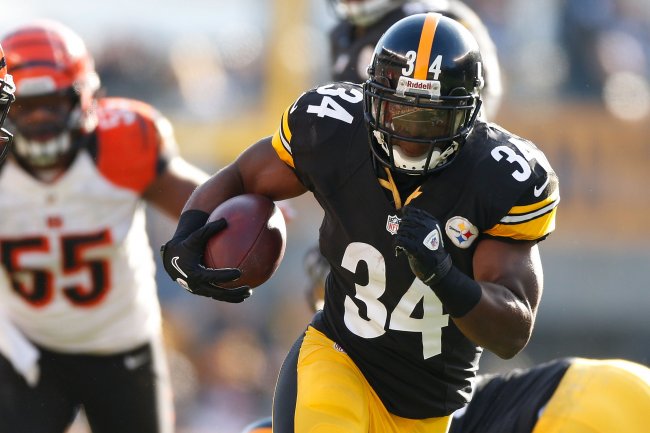 Gregory Shamus/Getty Images
The Arizona Cardinals
cut Beanie Wells
after only a few years in the league. One reason for this was that he was unable to stay on the field due to injuries.
It certainly did not make much sense for the team to go ahead and sign another oft-injured player, but that is exactly what the Cardinals did.
Daniel Jeremiah of NFL.com reports that they signed Rashard Mendenhall to a one-year deal:
According to sources, Rashard Mendenhall's deal with Arizona is 1 year, $2.5 mil, with potential to earn extra $1 mil.

— Daniel Jeremiah (@MoveTheSticks) March 13, 2013
While the price is good, the decision is not. The running back only played in six games last season and was ineffective when he was on the field.
Mendenhall did have 29 rushing touchdowns from 2009-11, but Arizona does not have the offensive line to help open up holes. The veteran is not elusive enough to be successful on his own.
Hopefully, the Cardinals have more tricks up their sleeves this offseason.
Grade: C