Oakland Raiders' Top 5 Round 1 Draft Targets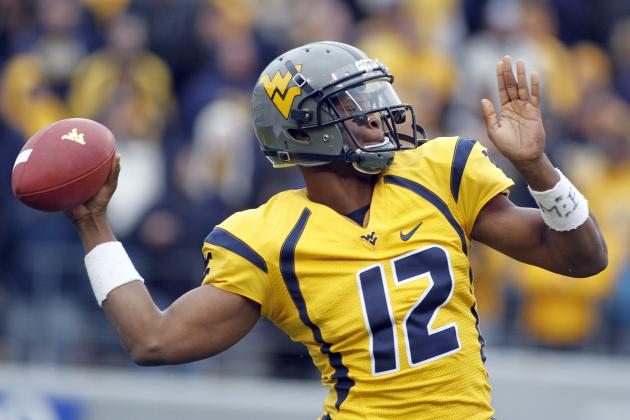 Justin K. Aller/Getty Images

Like they have all too often done in recent years, the Oakland Raiders can't afford to miss on their first-round selection in the 2013 NFL Draft.
This year, courtesy of a disappointing 4-12 record, the Raiders will select third overall. As such, the possibilities are endless, and they will have plenty of potentially elite prospects to choose from.
With a pick that high, they want to take the best player available, but that player has to be one who will make an impact. As a result, we can consider the philosophy to be more geared toward selecting the best player available at a position that could use an upgrade.
Assuming they stay at their currently scheduled pick, here are the Raiders' top-five targets in the first round of the 2013 NFL Draft.
Begin Slideshow

»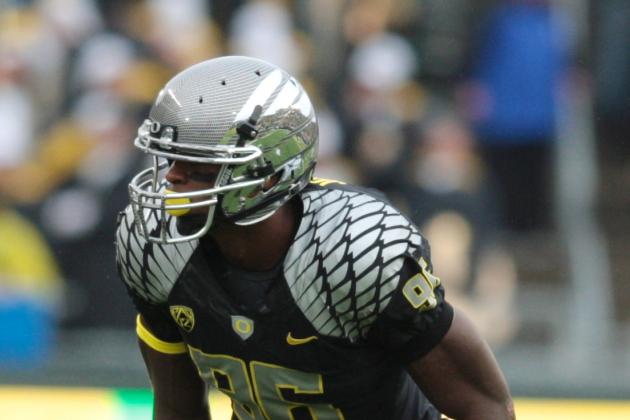 Scott Olmos-USA TODAY Sports

Dion Jordan grades out as one of the top pass-rushers in this draft and would instantly be considered at third overall because of that alone. However, Jordan's game has much more to it.
At Oregon, his athleticism was on full display when the coaching staff was comfortable enough to have him line up against slot receivers. That kind of ability is rare enough for a linebacker but is relatively unheard of for a top pass-rusher.
At the next level, Jordan projects as an outside linebacker in either a 3-4 or a 4-3. Considering just how much he was asked to do at Oregon in addition to rushing the passer, he should only get better in the NFL when that becomes his primary focus.
If Jordan is available at No. 3 overall, he would be the ideal player for the Raiders to build their front seven around for years to come.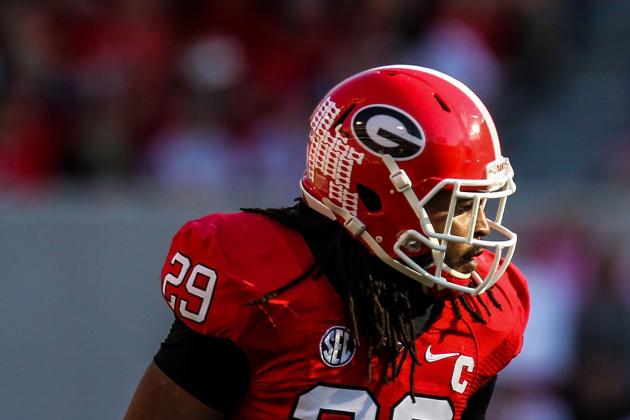 Daniel Shirey-USA TODAY Sports

Jarvis Jones could very easily be the top pure pass-rusher in this year's draft. Considering the competition, that is certainly a tall order.
In his past two seasons at Georgia, Jones was relatively unstoppable. He totaled 28 sacks, 44 tackles for loss and nine forced fumbles. If the Raiders' struggles in getting to the quarterback and creating turnovers in 2012 are any indication, Jones could be just what they need.
By now, everyone is well aware of the medical concerns that surround Jones and his draft stock. At the end of the day, the only evaluations that matter are the ones from the league and team doctors.
Should Jones' spinal condition check out favorably, as Chris Mortensen reported it has for several teams, he easily remains one of the top prospects in this draft. If the Raiders are one of those teams, Jones would be a front-runner to be selected at No. 3 overall.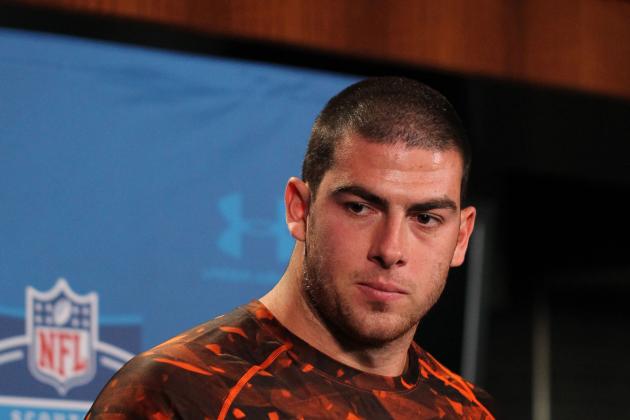 Brian Spurlock-USA TODAY Sports

Should Eric Fisher is available at No. 3 overall, which is by no means a guarantee, he will definitely be under heavy consideration from the Raiders.
Fisher has been rising up the media draft boards as of late and for good reason. At this point, some even have him challenging Texas A&M OT Luke Joeckel for the top spot at the position.
Offensive tackle may not be as pressing of a need as a pass-rusher or cornerback, but there is no denying just how much the Raiders could use an upgrade up front.
In an AFC West division where the Raiders are constantly going up against the pass-rushing duos of Von Miller and Elvis Dumervil of Denver and Tamba Hali and Justin Houston of Kansas City, having productive bookend tackles shifts from a luxury to a necessity.
In Fisher and Jared Veldheer, the Raiders would have just that.
Again, upgrading the offensive line may not be as flashy of a pick as a quarterback or pass-rusher, but it is just as important in rebuilding a team the right way. Selecting Eric Fisher at third overall would go a long way toward the Raiders becoming dominant in the trenches once again.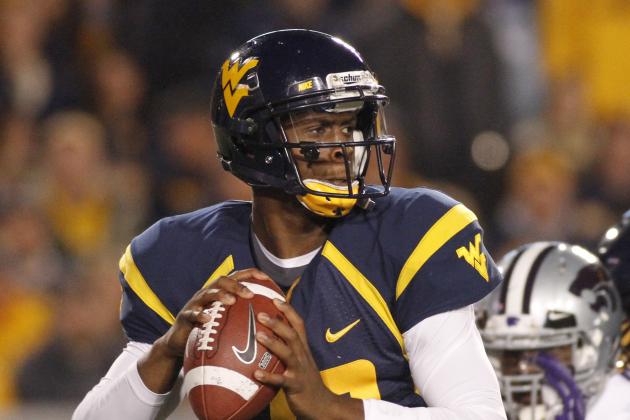 Justin K. Aller/Getty Images

With Carson Palmer being closer to the downside of his career than anything else and Terrelle Pryor's relatively unknown potential, the Raiders' quarterback situation cannot be ignored moving forward.
As much as it has become the popular notion to assume that none of this year's quarterbacks is worthy of a top-10 selection, that isn't necessarily the case.
Geno Smith, at least thus far, has established himself as the top quarterback of this year's draft, and he will more than likely come off the board in the Top 10. No, this draft doesn't have a prospect talent like that of Robert Griffin III or Andrew Luck heading in, but very few drafts do.
A very significant factor in a quarterback's success at the next level is the scheme/organizational fit with his drafting team. As a result, as much as everyone will say how average this QB class is, the only evaluation that matters is that of the team making the selection.
If the Raiders conclude that Smith is the kind of quarterback who fits what they are trying to build on the offensive side of the ball, he would become one of the top candidates for the third overall pick.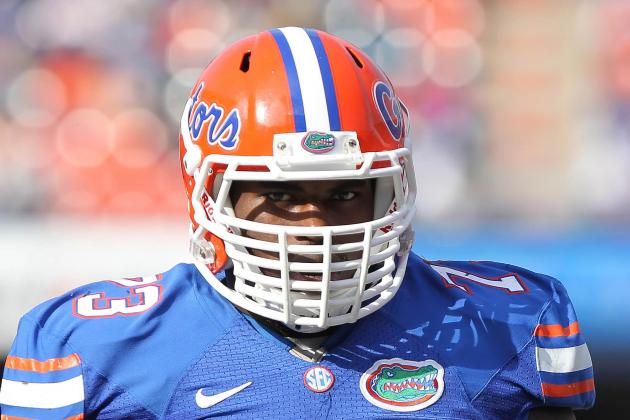 Kim Klement-USA TODAY Sports

While an edge pass-rusher is a glaring need on the Raiders defensive front, addressing the interior line may be just as pressing.
Richard Seymour won't return in 2013, and Tommy Kelly's contract makes him a prime candidate for release to create salary cap space. The Raiders will no doubt attempt to re-sign Desmond Bryant, but once he gets to the free-agent market, their chances of doing so will decrease significantly.
Should the Raiders stick with a 4-3 scheme moving forward, drafting Sharrif Floyd as their 3-technique defensive tackle could be the ideal move in replacing those players.
Not only would he contribute in the running game, but Floyd has shown a dominant ability to shed blocks and get to the quarterback from inside as well. As much as an outside rusher will put up high sack totals, the disruptive interior defensive linemen more consistently cause breakdowns in the pocket.