Ranking the Biggest Free Agency Priorities for the Seattle Seahawks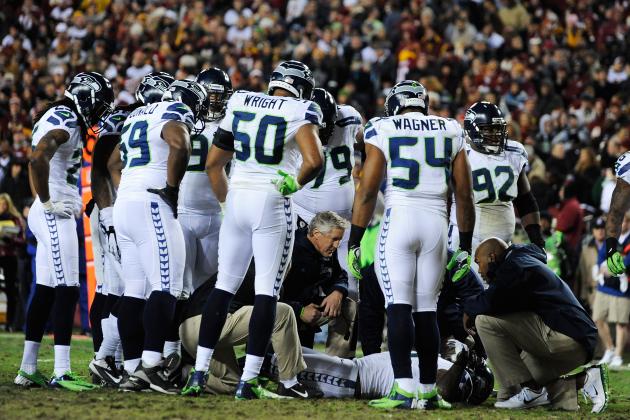 Patrick McDermott/Getty Images

Will the Seattle Seahawks be big players in the free agent market this season?

Conventional wisdom suggests that the 'Hawks will continue building through the draft as they have over the last few seasons. However, now that Seattle is arguably on the cusp of making a Super Bowl run, the strategy may shift a bit.

Seattle has gone through a successful youth movement, but there is some argument that a contending team needs to have an average age that is a bit higher. Therefore, the Seahawks may find it valuable to fill some needs with veteran players in order to build a more balanced and experienced squad.

Again, the Seahawks may bypass the open market or stick with smaller and shorter free-agent deals. Seattle is not desperate to ink a blockbuster deal or find a new face for the franchise.

If the Seahawks do go after free agents, here are the biggest priorities going into the 2013 season.
Begin Slideshow

»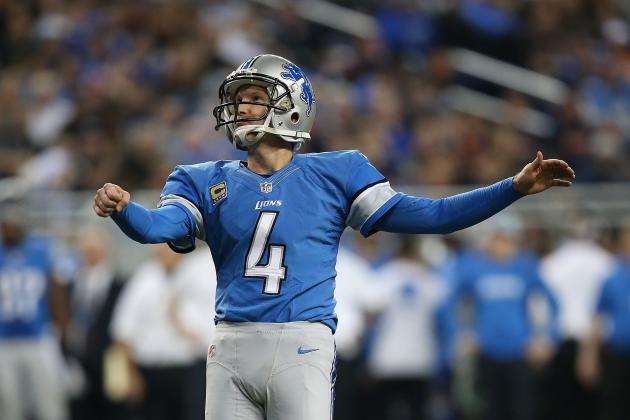 Leon Halip/Getty Images

The Seahawks may or may not need a kicker, depending on how you look at the situation. Steven Hauschka has been a solid kicker, as he was successful on 24 of his 27 attempts in 2012. He is a free agent and he is coming off of an injury that shelved him for the final playoff game.

Seattle could use the franchise tag (via The News Tribune) on Hauschka, and Tyson Langland has an interesting article on this possibility. The Seahawks have done this before when they franchise tagged Olindo Mare in 2010.

The 'Hawks do have Carson Wiggs signed to a futures contract, and when you look at the slate of free-agent kickers, they tend to be old...and older. Hauschka and Nick Folk of the New York Jets are actually the youngest of the veteran free-agent kickers at age 28. Seattle could also select a kicker in the draft, though this class is not regarded as particularly spectacular.

There are certainly some recognizable names on the list of free agents, but I don't know if Seattle would really be interested in signing someone like a 43-year-old Jason Hanson.

Call this a priority, but not one that will command a great deal of free-agent money.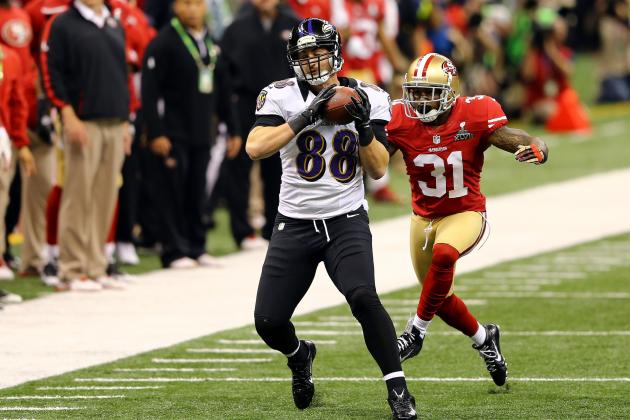 Al Bello/Getty Images

Tight end is another position that could be a priority depending on your perspective. Zach Miller and Russell Wilson certainly developed some good chemistry late in the season and fans are hoping that continues in 2013.

The question is whether Seattle would think about upgrading Anthony McCoy in order to give Wilson another playmaking tight end. The draft could yield a young project, but there are certainly a number of tight ends on the free agent market.

Someone like Jared Cook from the Tennessee Titans is an intriguing possibility, though Tennessee is expected their franchise tag (via NFL.com) on him. He will turn 26 in April and caught 44 passes in 2012.

In theory the 'Hawks could make a run at Tony Gonzalez, though it seems reasonable to assume that he would return to the Atlanta Falcons or retire.

Seattle could also look at someone like Dennis Pitta, who caught 61 balls in 2012. Pitta is a restricted free agent, which means that signing him could get a bit more complicated with draft pick compensation. That may be too high of a price for a second tight end.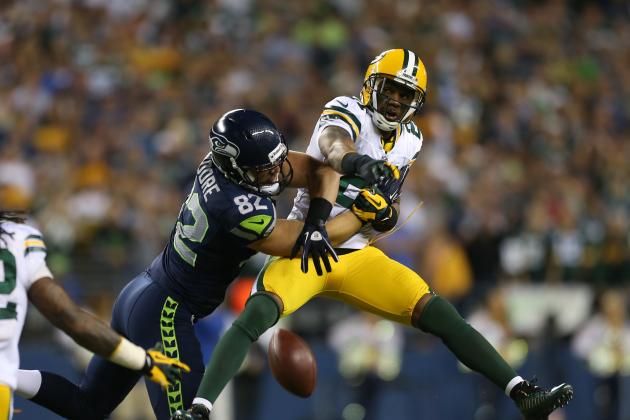 Otto Greule Jr/Getty Images

When you talk about cornerback as a free-agent need for Seattle you are talking about depth. Seattle has some of the best corners in the game in Richard Sherman and Brandon Browner.

Sherman is also apparently quite gifted in Twitter banter with other corners like Darrelle Revis (via CBS Sports).

Again, the draft may be used to provide depth, but free agency may be the route Seattle takes to bring in some veteran help.

Richard Sherman knows who he wants in Seattle. That would be Charles Woodson, former member of the Green Bay Packers. Sherman recently posted his desire for Woodson to come west on his Twitter account. Woodson also plays some safety, and he is an intriguing possibility.

There are many other veteran corners out there such as Aqib Talib, Keenan Lewis and Chris Houston. Some corners would obviously want starter money and some would bring with them some potential locker-room baggage.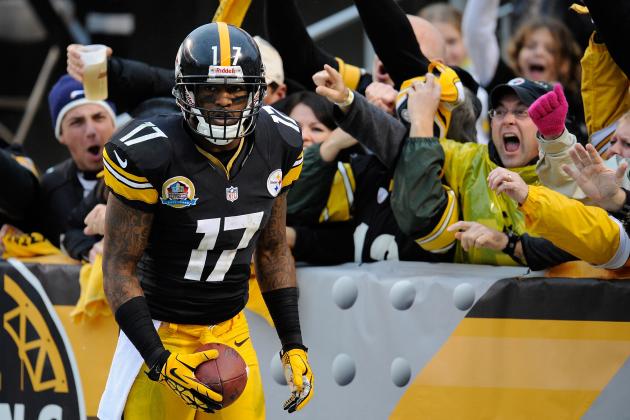 Joe Sargent/Getty Images

This position is one of controversy. Some see wide receiver as a semi-major weakness due to the lack of a go-to "playmaker." Others point to winning teams that do not necessarily have a clear star at the wideout position.

Let the argument begin...again.

The names are familiar and have already been heavily-debated. Victor Cruz (restricted). Dwayne Bowe. Mike Wallace. Greg Jennings. Wes Welker.

There is much to like, but would the money be well-spent and would Seattle be willing to depart a bit from it's strategy of building through the draft?

When it comes to big-time wide receivers, the team either has to be all-in or skip the whole circus.

Seattle could go with a second-tier guy like Brian Hartline from the Miami Dolphins if they are looking for veteran depth, but someone like him may not be much of an upgrade over what the Seahawks already have on the roster.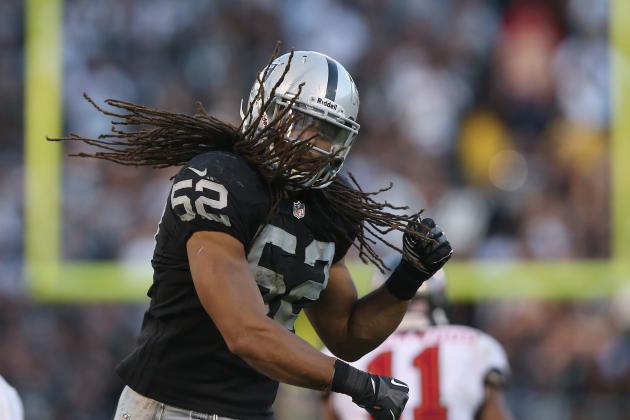 Ezra Shaw/Getty Images

Conventional wisdom suggests that Seattle could use a new outside linebacker if Leroy Hill does not return. Or, if Seattle has faith in Malcolm Smith, it could use some depth that might come in the form of veteran help.

This may be an area where the Seahawks do not do a great deal of shopping. It has not be the team's practice to court high-price free agent linebackers over the last couple of years.

There are a few names on the market that are interesting, such as Philip Wheeler of the Oakland Raiders. However, many of the linebackers on the market are older or would not necessarily represent much of an upgrade over Hill.

Assume that Seattle might take a look and see if it can find some bargains, but do not be surprised if purchases do not occur. As teams make cuts, there may be some low-priced veterans that are suddenly looking for work.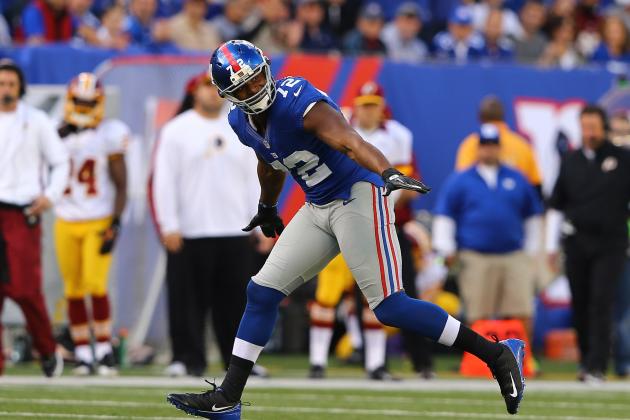 Al Bello/Getty Images

The position of defensive end is another complicated one for the Seattle Seahawks.

There is Chris Clemons, and the concern about whether he will return at full strength given his age and the nature of his injury. In addition, there is Bruce Irvin, who registered eight sacks in 2012 but is not necessarily an every-down pass rusher.

Do the 'Hawks want to venture into the free-agent market? Another aspect of shopping for a defensive end is that Seattle runs a unique defensive scheme. Therefore, not all defensive ends are necessarily going to be a proper fit for the Seahawks.

To be sure, there are a number of players that are available. Michael Johnson of the Cincinnati Bengals is out there, but he could be franchise tagged. There are players like Michael Bennett of the Tampa Bay Buccaneers and Anthony Spencer of the Dallas Cowboys, both of whom could command big dollars.

Should Seattle take a chance on an aging end such as Osi Umenyiora or Dwight Freeney? This wouldn't seem to fit the team's style.

Decisions, decisions.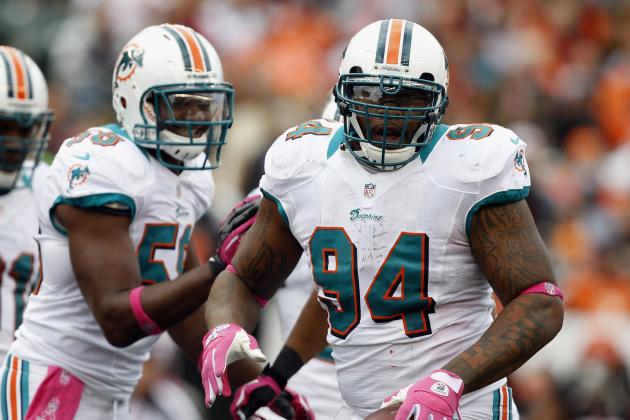 Matt Sullivan/Getty Images

Last, but certainly not least, is the issue of defensive tackle.

Seattle must first decide whether to re-sign their own free agent in Alan Branch. One assumes that the Seahawks wouldn't mind having Branch back, but it is questionable whether the front office will throw a huge offer at him.

There is also the question of whether Seattle would want to bring back Jason Jones after he was lost to injury in 2012.

In general terms, there are several talented defensive tackles that will be on the market in 2013. Players like Henry Melton and Randy Starks are arguably at the top of the free-agent class for defensive tackles and will be looking for multi-year deals.

The Seahawks could also look at someone like Richard Seymour of the Oakland Raiders. Seymour is older but could lend some veteran savvy to a defense that is stocked with talented young athletes.

This is again where Seattle is faced with a dilemma of whether it should continue addressing needs through the draft or spend some money to bring in a proven commodity.

It should be a very interesting free-agent period for the Seattle Seahawks.