2013 NFL Draft: Projecting Best Team Fits for Top Players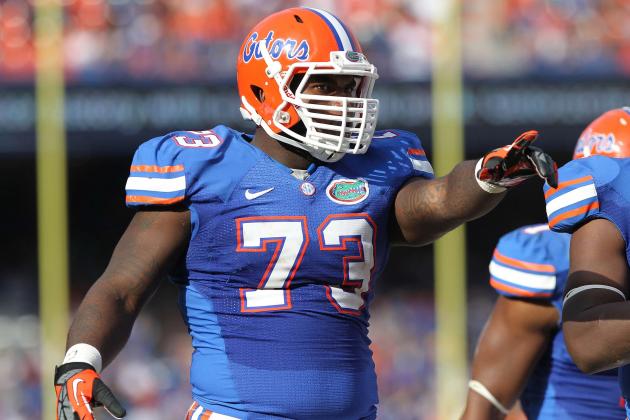 Kim Klement-USA TODAY Sports

It's time now to take a look at where some of the best prospects in the 2013 NFL draft class could end up. Players hope they are drafted by teams well positioned to maximize their talents.
That doesn't always happen, as sometimes teams love a player so much that they seem to disregard how well he fits in the system they currently run. One example came last year with the Chicago Bears taking Shea McClellin to play defensive end in a 4-3, even though he was more naturally suited for outside linebacker in a 3-4. The Seattle Seahawks did the same thing by taking Bruce Irvin.
For the sake of the players, we can only hope that each one finds a home that's best suited for his unique talents and abilities. This slideshow intends on helping out with that process.
The best fit for each player was determined by assessing the skills and weaknesses of each prospect and determining which schemes he would best be suited for. Once that was established, the next consideration was finding the proper team that had both the right defensive philosophy and the need for that particular position.
Begin Slideshow

»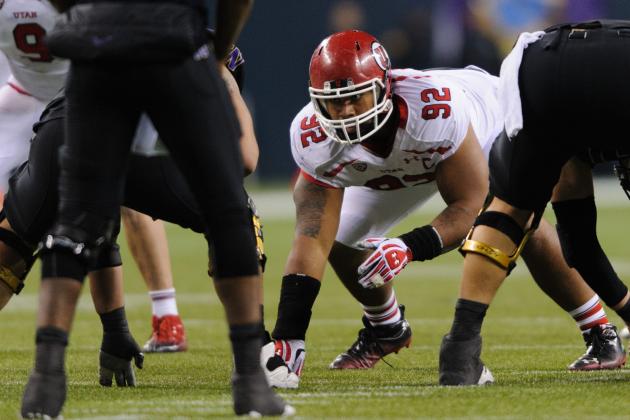 Steven Bisig-USA TODAY Sports

Star Lotulelei may be the most impressive prospect in the 2013 NFL draft. His combination of functional strength and athleticism comes along maybe once every 10 years. His impact in the NFL should have many parallels to Baltimore's Haloti Ngata.
For a guy standing 6'4", 320 pounds, Lotulelei has a surprisingly lean frame. This aids in his ability to move in space. It also means that the majority of his weight comes by way of dense, functional muscle.
His style of play is relatively balanced. He can penetrate gaps and get skinny, or he can simply drive a blocker five yards into the backfield.
Considering Lotulelei's unique ability to move and make plays, he's best utilized in a 4-3 defensive front playing a 3-technique. This gives him the best opportunity to wreak havoc by isolating him on the strong-side guard with no help.
Keep in mind, though, Lotulelei is a talent so unique and versatile that he could be effective at any position on the entire defensive front.
Best Fits: Dallas Cowboys, Oakland Raiders, Denver Broncos, Minnesota Vikings, Atlanta Falcons, Carolina Panthers, New Orleans Saints, Tampa Bay Buccaneers, Seattle Seahawks
Luke Joeckel is the most complete offensive tackle in this draft. In terms of run-blocking, he grades out significantly higher than last year's top offensive tackle, Matt Kalil. Though he may not have quite the quick feet of Kalil, he does have a better anchor and finishes his blocks with the kind of toughness coaches look for.
Teams looking for an elite left tackle need look no further than Joeckel. He's scheme-versatile but may flourish in a zone-blocking scheme that requires more athletic linemen who can move well in space. These are qualities Joeckel excels at.
However, the more important aspect regarding the best fit for Joeckel is team need at the left tackle position.
Best Fits: Baltimore Ravens, St. Louis Rams, Arizona Cardinals, Pittsburgh Steelers, Green Bay Packers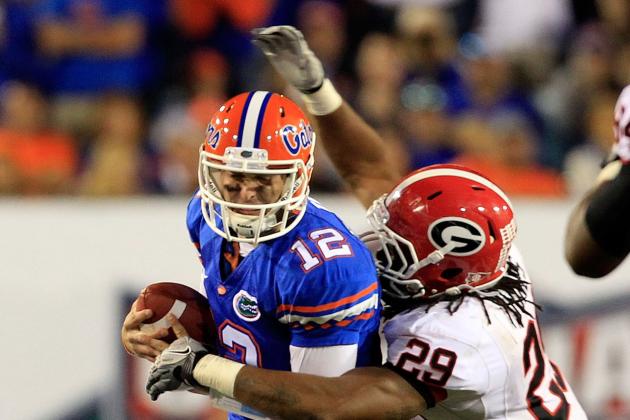 Sam Greenwood/Getty Images

With 28 sacks in two seasons, production is the last concern about Jarvis Jones' collegiate career.
This pass-rush specialist is clearly suited for a specific role as a rush-outside linebacker in a 3-4 defensive front.
Jones has a thin frame by NFL standards, which all but eliminates him as an ideal defensive end. He lacks the power and anchoring ability to hold up against linemen in the run game.
Even as a linebacker, Jones is not ideally suited to cover or drop back into coverage. His forte is specific and specialized. Teams needing speedy addition to their pass rush will find No. 29 a viable candidate for the job.
Best Fits: Green Bay Packers, Arizona Cardinals, Pittsburgh Steelers, Indianapolis Colts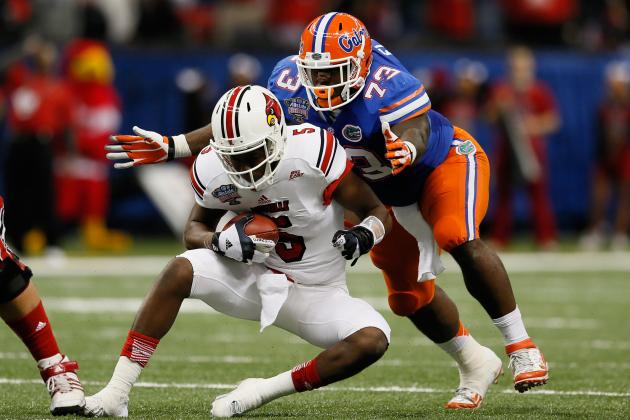 Kevin C. Cox/Getty Images

Sharrif Floyd is a quick, athletic presence in the middle of the defense. He's best served as a guy who is allowed to freelance and make plays rather than rigid two-gap responsibilities commonly implemented for 3-4 defensive ends.
Floyd is not ideally suited to play nose tackle considering his ability to penetrate far outweighs his anchoring prowess.This makes him an ideal prospect to play the 3-tech in a 4-3 defense.
Best Fits: Oakland Raiders, St. Louis Rams, Carolina Panthers, Cincinnati Bengals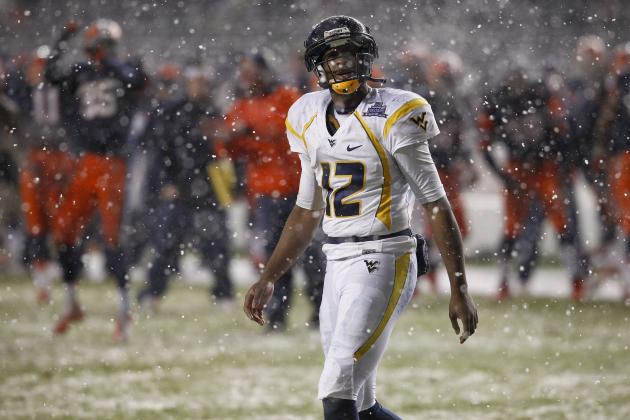 Jeff Zelevansky/Getty Images

Geno Smith is not the most impressive arm talent in the draft, but his accuracy and size have caught the attention of several NFL teams.
Smith seems to thrive from the shotgun position and makes his living with short, accurate passes and a nice command over his teammates and the offense.
Teams looking to turn him into a dual-threat QB would be making a huge mistake. Smith is not an overly mobile or athletic signal-caller, but he can sit in the pocket and deliver the ball where it needs to go.
Best Fits: Buffalo Bills, Arizona Cardinals, Oakland Raiders, Kansas City Chiefs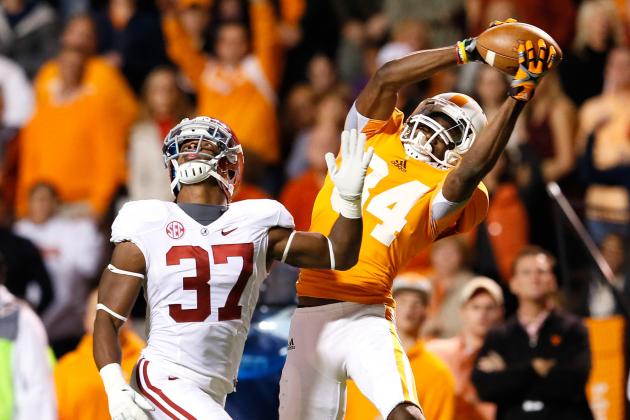 Kevin C. Cox/Getty Images

Many of the people I've talked to about Cordarrelle Patterson seem to view him a raw but highly talented receiver. He's an exciting player with electric moves after the catch. He also has the size to evolve into a true No. 1 option in the NFL.
Patterson needs time to develop into a crisp route-runner, but he should be able to provide any offense an instant spark. There just aren't many teams or schemes out there that couldn't benefit greatly from Patterson's services.
Best Fits: Seattle Seahawks, Buffalo Bills, Miami Dolphins, San Diego Chargers, New England Patriots, San Francisco 49ers, New York Jets, Houston Texans, Washington Redskins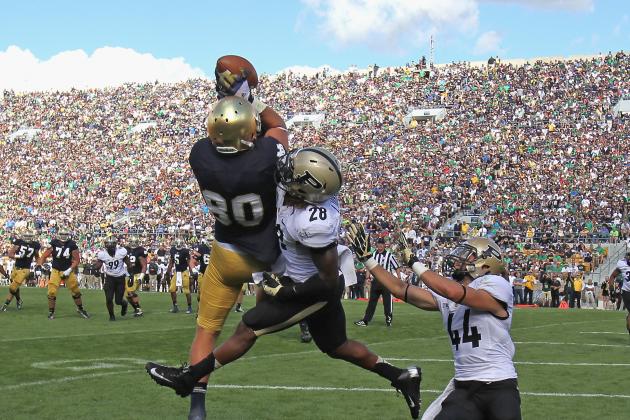 Jonathan Daniel/Getty Images

One of my favorite players in this year's draft is tight end Tyler Eifert. He's a dynamic receiving option who wins nearly every jump ball.
In addition to Eifert being a stellar receiver, he can also get dirty in trenches as a blocker. His effort and sound technique make him one of the better blocking tight ends available.
Any team looking to establish a balanced offensive attack while adding an elite red-zone target should be a perfect landing spot for Eifert. Even teams with established starters could be willing to add him in order to create mismatches in heavy run formations.
Best Fits: Cincinnati Bengals, Oakland Raiders, Arizona Cardinals, Chicago Bears, Detroit Lions, Washington Redskins, San Francisco 49ers, Houston Texans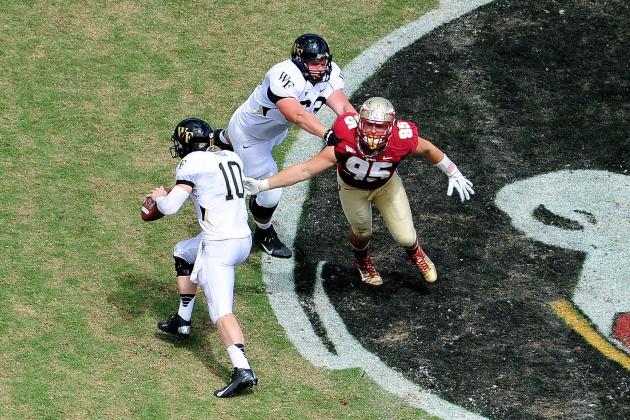 Stacy Revere/Getty Images

Based on Bjoern Werner's limited athleticism and relative stiffness, there really aren't many teams projecting him to play outside linebacker. However, he does have the size and strength to become a every-down defensive end as long as he's willing to hustle.
Werner has impressive pass-rush ability using a quick first step and fantastic instincts for anticipating the destination of the quarterback.
Teams willing to excuse his poor effort and motor will have to look at other attributes, such as him being one of the more polished pass-rushers when it comes to his use of hands. He can also anchor against the run and rarely gets too far upfield.
You don't want to bog Werner down by putting him at defensive end in a 3-4 either. That is why his natural position is the same one he played in college: DE in a 4-3.
Best Fits: Detroit Lions, New Orleans Saints, Carolina Panthers, Minnesota Vikings, Jacksonville Jaguars, Tennessee Titans
One of this year's most versatile prospects is undoubtedly Dion Jordan. His 6'7" frame is long and lean, yet he's agile enough to guard slot receivers out on the numbers.
Jordan's best position for the NFL is likely as an outside linebacker in a 3-4 scheme. This does not mean he can't function properly in other schemes or positions; it simply means the 3-4 is better suited for his strengths.
Jordan is much faster than he is strong and is a natural pass-rusher who was not given many opportunities to turn it loose.
Playing him exclusively as a defensive end with his hand in the dirt would be doing his skill set a great disservice. He lacks the strength and anchoring ability to hold up against the run, and you would be taking away from his many other talents playing in space.
Best Fits: New York Jets, Indianapolis Colts, Arizona Cardinals, Cleveland Browns, Philadelphia Eagles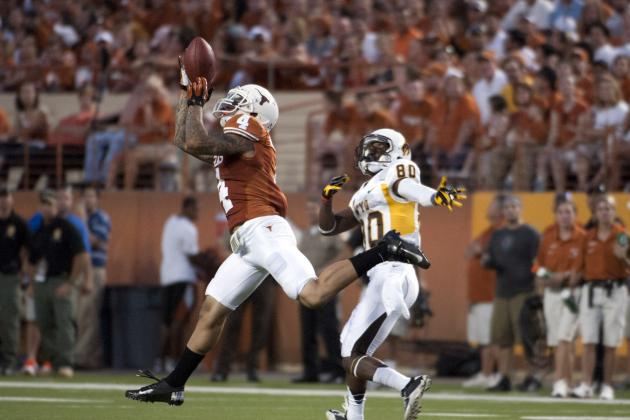 Brendan Maloney-USA TODAY Sports

Kenny Vaccaro is a tough, aggressive safety with a long wingspan and elite athleticism. He has demonstrated that he can be both a box safety who helps out against the run and a guy playing the deep half of the field.
His coverage skills in one-on-one are good for the safety position, and he gives tremendous effort against every ball thrown his way. This is the same energy that Vaccaro carries with him in every phase of the game.
Best Fits: Dallas Cowboys, New Orleans, Tennessee Titans, Jacksonville Jaguars, Philadelphia Eagles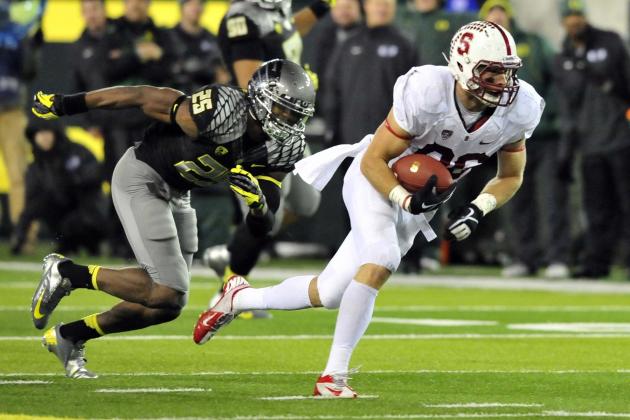 Steve Dykes/Getty Images

Zach Ertz has a long frame and quick legs. He catches pretty well and can even line up split out as a wide receiver.
One of the things Ertz cannot do is block. Blocking only reveals his lack of functional strength and shows that he lacks in toughness as a football player.
For all intents and purposes, the team that drafts Ertz will get a wide receiver more than a tight end, but there are still offenses that would love to utilize his services for what he brings as a valuable target.
Best Fits: Houston Texans, Green Bay Packers, Chicago Bears, Atlanta Falcons, Cleveland Browns, Jacksonville Jaguars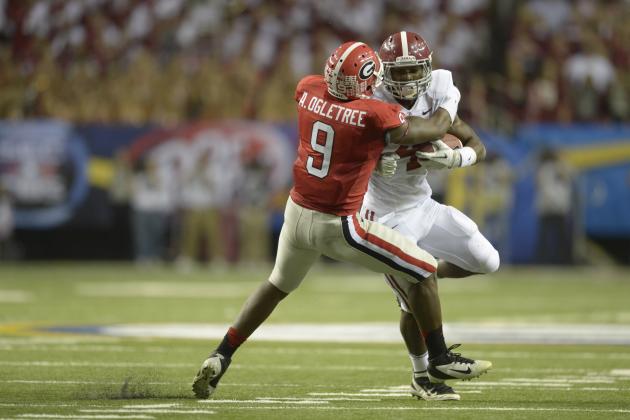 USA TODAY Sports

Although Alec Ogletree may be the most athletic linebacker in the draft, there are still several defenses in which he would not be very effective.
Ogletree is not the most physical linebacker, and he would never hold up playing inside for a 3-4 defense. That scheme demands that every linebacker have the ability to meet blockers at the point of attack and two-gap shed depending on which way the ball is going.
This would not be a good system to bring Ogletree into. He needs to be free to roam sideline to sideline and make plays.
Another of Ogletree's talents is he can drop into coverage in both zone and man schemes. His ball skills allow him to make several big plays, and that is where he thrives.
Best Fits: New York Giants, Oakland Raiders, Minnesota Vikings, Jacksonville Jaguars, Chicago Bears