Missing Superstars We Would Most Like to See in the 2013 World Baseball Classic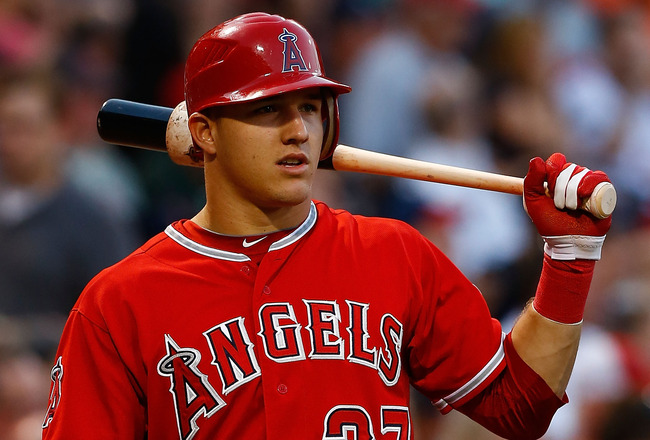 Jared Wickerham/Getty Images
There will be several missing superstars from MLB in the 2013 World Baseball Classic. Players such as the Los Angeles Angels' Mike Trout and the Washington Nationals' Bryce Harper have decided to forgo the third installment of the international event.
There will also be several international players missing from the fold. Felix Hernandez of the Seattle Mariners and Yu Darvish of the Texas Rangers headline two prominent baseball players who will not be participating in the WBC for their native countries.
Here is a list of 10 well-known major-leaguers who will be sitting out the WBC.
1. Shin-Soo Choo, OF, South Korea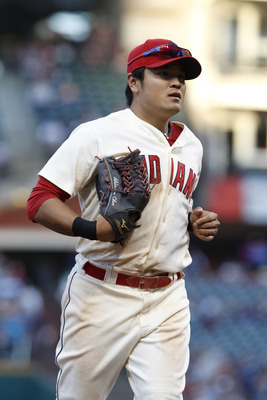 David Maxwell/Getty Images
The South Koreans will be without Shin-Soo Choo for the WBC, as he has decided to participate in spring training with the Cincinnati Reds.
Choo had a good season with the Cleveland Indians in 2012, batting .283 with 16 home runs and 67 RBI. He was traded in December to the Reds as part of a three-team deal involving the Indians and the Arizona Diamondbacks.
The loss of Choo for the South Koreans looms large for the runners-up of the 2009 Classic. He was one of two MLB players (Ryu Hyun-jin, Los Angeles Dodgers) who will be missing the tournament in 2013.
2. Bryce Harper, OF, United States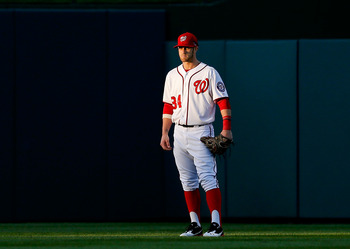 Rob Carr/Getty Images
The dream outfield pairing of Bryce Harper and Mike Trout will not take place at this year's WBC, as both players have decided to opt out of the tournament.
20-year-old Harper burst onto the MLB stage in 2012 with the Washington Nationals and helped lead them to a National League East title and first playoff appearance in their current franchise incarnation.
The Nationals last made the playoffs as the Montreal Expos in 1981.
The 2012 National League Rookie of the Year put up solid numbers with the Nationals—batting .270 with 22 home runs, 59 RBI and .817 OPS.
It would have been interesting to see Harper compete against the world's best. We'll have to wait until at least 2017 to see if Harper decides to participate.
3. Andy Pettitte, SP, United States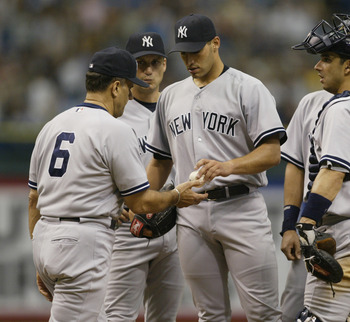 Andy Lyons/Getty Images
A reunion between former New York Yankees manager Joe Torre and Andy Pettitte would have been a nice storyline to follow for Team USA.
It will not happen.
Pettitte has decided to forgo to the WBC and focus on being healthy for spring training. The 40-year-old left-hander missed a significant amount of time in 2012 with a leg injury. He went 5-4 with a 2.87 ERA in 12 starts with the Yankees in 2012.
4. Buster Posey, C, United States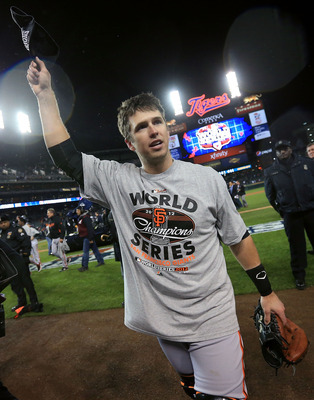 Doug Pensinger/Getty Images
Buster Posey will be sitting out the 2013 WBC as he prepares for the rigors of the 162-game MLB season.
The 2012 National League MVP was one of the key lynchpins that helped lead the San Francisco Giants to their second World Series championship in the last three seasons. He led the NL in batting with a .336 average and drove in 103 runs.
Team USA will surely miss the offensive production and leadership provided by Posey. It would have been fun to see Posey square off against some of the best international players.
5. Mike Trout, OF, United States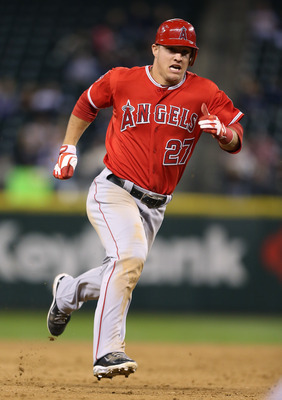 Otto Greule Jr/Getty Images
The international stage will have to wait at least another four years until Mike Trout makes an appearance at the WBC.
The 2012 American League Rookie of the Year burst onto the MLB scene and put together a spectacular campaign. He led the AL in runs scored (129), stolen bases (49) and finished the season with a solid .963 OPS.
Trout has decided to miss the 2013 event so he can work on preparing for his impending season with the Los Angeles Angels. It would have been interesting to see what Trout could have done on the world stage.
6. Felix Hernandez, SP, Venezuela
Stephen Dunn/Getty Images
Seattle Mariners ace Felix Hernandez will not be participating in the WBC as he continues to work on finalizing his monster five-year, $135.5 million contract extension (details here).
The 26-year-old right-hander won the 2010 American League Cy Young Award and has a 98-66 career record in the majors. He went 13-9 with a 3.06 ERA in 33 starts with the Mariners last season.
Hernandez is undoubtedly one of the best international pitchers in MLB today. It would be fun to see him square off against some of the best from around the world.
7. Clayton Kershaw, SP, United States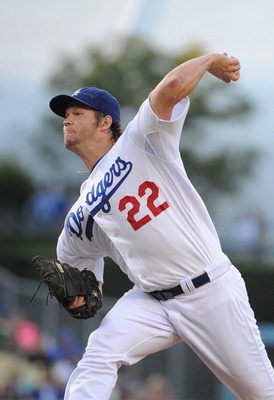 Lisa Blumenfeld/Getty Images
Another player who will most likely miss the WBC is Clayton Kershaw of the Los Angeles Dodgers. Kershaw is not participating in the WBC as he recovers from a hip injury suffered toward the end of the 2012 season.
Kershaw led the National League in ERA (2.53) and games started (33) in 2012.
Although it would be fun to see Kershaw compete in the classic, it is probably a wise decision for him to sit the WBC out.
8. David Price, SP, United States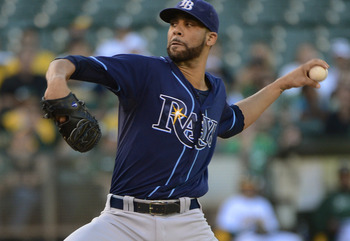 Thearon W. Henderson/Getty Images
Another familiar face that will be missing from Team USA's WBC roster is David Price. The 2012 American League Cy Young Award winner will not take part in the tournament (details here).
Price went 20-6 with an AL league-leading 2.56 ERA in 31 starts in 2012.
Team USA could really use Price, as they lack starting pitching depth. It would have also been interesting to see how the reigning AL Cy Young Award winner did against some of the best from around the world.
9. Yu Darvish, SP, Japan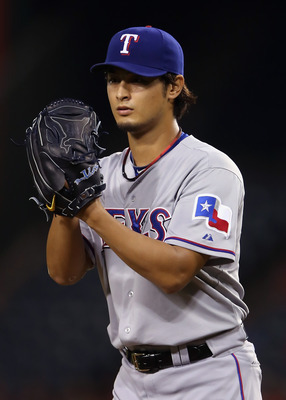 Jeff Gross/Getty Images
Yu Darvish will be sitting out this installment of the WBC. The 25-year-old Japanese import decided to skip this year's event.
Darvish had a successful first year in MLB as he went 16-9 with a 3.90 ERA for the Texas Rangers in 2012.
The Japanese team will surely miss Darvish, as he was a key part of their 2009 WBC championship run.
He went 2-1 with a 2.08 ERA in the 2009 WBC for the eventual champion Japan. It would have been interesting to see if he could replicate that success again.
10. Derek Jeter, SS, United States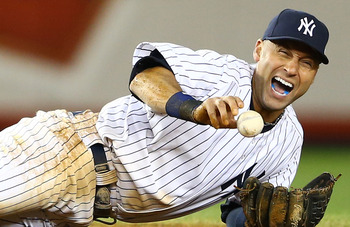 Al Bello/Getty Images
One player who could have brought a ton of leadership and experience to Team USA is Derek Jeter. The 38-year-old New York Yankees captain will miss this year's classic as he continues to recover from a broken ankle.
Jeter had a strong regular season in 2012 with the Yankees, leading the American League in hits with 216. His season came to a premature end when he broke his ankle in Game 1 of the ALCS against the Detroit Tigers.
Jeter played significant roles for Team USA in both the 2006 and 2009 WBC's. He was captain of the 2009 team and batted .278 in eight contests. It would have been nice to see Jeter and Team USA manager Joe Torre team up once again.
Keep Reading