Handing out Awards for the Best of Fantasy Football 2012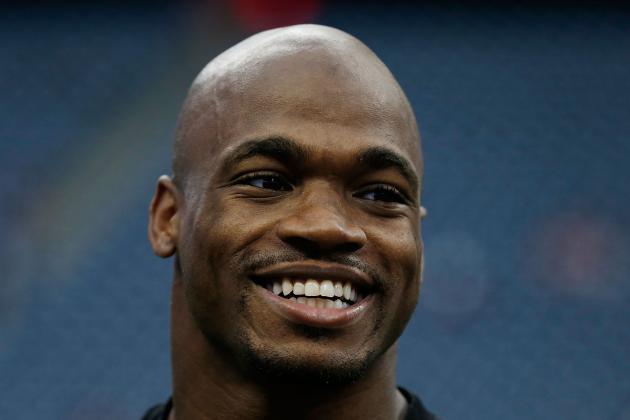 Scott Halleran/Getty Images

Week 16 of the 2012 fantasy football season is just about a wrap, and that the means that, in most leagues, the season is as well, as a champion has been crowned and the curtains are drawing to a close.
Soon it will be time to begin preparing for 2013 (it's never too early), but for a moment at least let's reflect on the season that was.
In the spirit of the holidays there won't be any mention of busts here, but instead let's look at the happy times by handing out some hardware with awards for the best of fantasy football in 2012.
Begin Slideshow

»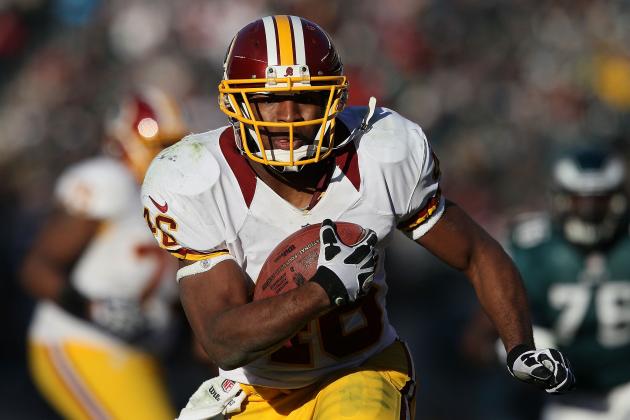 Alex Trautwig/Getty Images

There are a number of strong candidates for this honor, but this award isn't for the best player, or for the highest scoring one, or for the top quarterback.
It's for the most valuable, and it's hard to argue that in 2012 that wasn't Washington Redskins running back Alfred Morris
Drafted as a late flier in most leagues, Morris sent notice with a strong opening game against the New Orleans Saints, and by season's end the punishing youngster had helped carry many teams to fantasy glory propelled by his top-10 finish at his position in fantasy points per game.
In fantasy football success is all about value, and these are the sorts of picks that win leagues.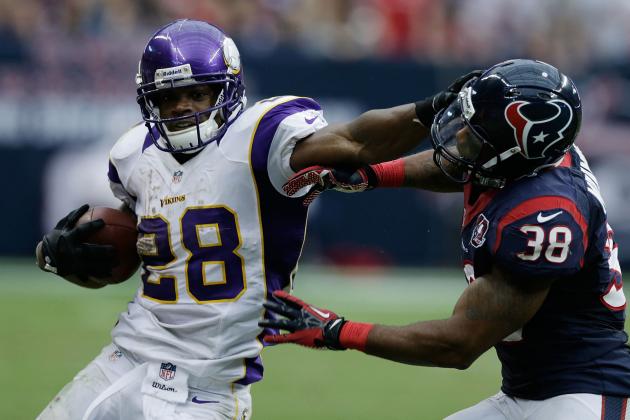 Scott Halleran/Getty Images

Now we'll get to the best player in fantasy football, and here it's a no-brainer.
There were two camps in fantasy entering the season. Those who thought that Minnesota Vikings running back Adrian Peterson would fare relatively well after tearing his ACL last year, and those who shied away from Peterson's balky knee altogether.
There was no "he might rush for 2,000 yards and will be fantasy's top running back by a wide margin" camp.
That's what he did, though, and there's probably not a player you'll find on more championship teams this year than Peterson.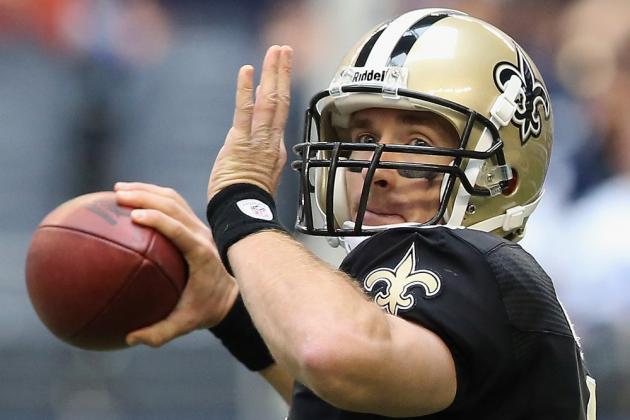 Ronald Martinez/Getty Images

Don't freak out—I'm not going to go crazy on this position.
Unlike the NFL, fantasy football isn't obsessed with quarterbacks, but each position gets a statuette all their own in our little ceremony.
The list of candidates for top signal-caller is a veritable who's who of quarterbacks, but this season the top honors go to Drew Brees of the New Orleans Saints. Brees not only leads all players at QB in scoring, but also had two of his best fantasy games of the year in the pivotal playoff weeks of 15 and 16.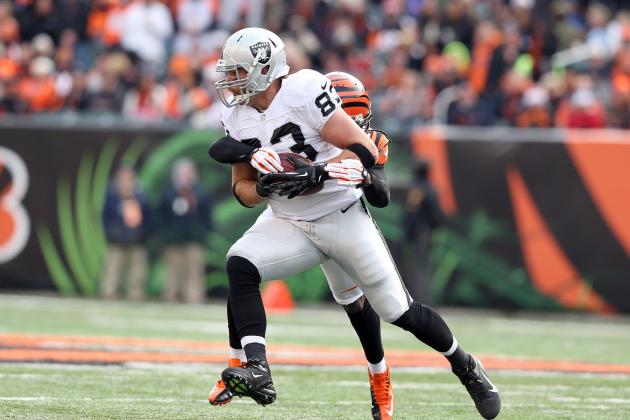 Andy Lyons/Getty Images

2012 was a weird year at tight end, with superstars either getting off to slow starts or getting hurt, while many other options became very hit-or-miss on a weekly basis.
That same inconsistency hurt Brandon Myers of the Oakland Raiders, but for a time this season the fourth-year pro was as good as any player at the position, posting double-digit fantasy points (in PPR leagues) in six of eight weeks from Week 6 to Week 13.
Myers shattered career highs across the board en route to finishing the season as fantasy's sixth-ranked tight end, which is none too shabby for a player found on most waiver wires.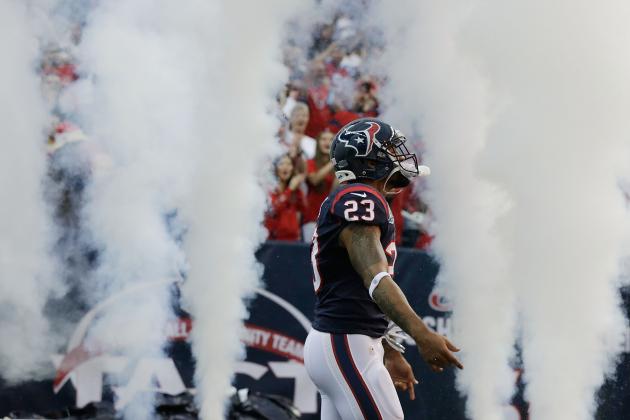 Scott Halleran/Getty Images

With all due respect to Arian Foster of the Houston Texans, the fact that he's the running back of the year is an example of the disconnect that many of fantasy football's detractors point to as one of the fundamental flaws of the game.
Foster finished as the runner-up to Peterson in fantasy points this season mainly because he visited the end zone frequently and carried the ball a ton, not because he played at the same level as Peterson or Marshawn Lynch of the Seattle Seahawks.
The fourth-year pro's Week 16 disappearing act (10 carries, 15 yards, zero touchdowns) also left many owners in a lurch, but Foster was still wildly productive in fantasy this season, if not as explosive in doing so as some players.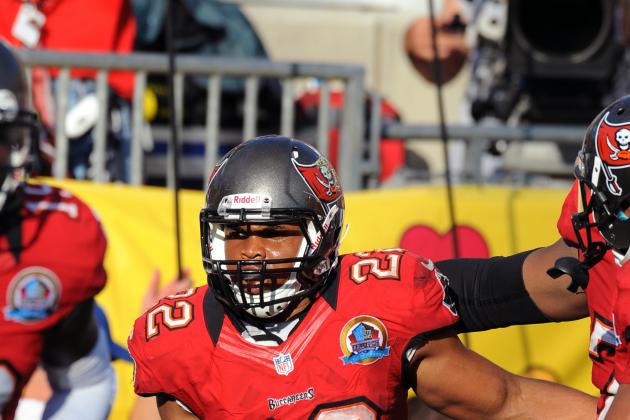 Al Messerschmidt/Getty Images

Nothing at fantasy football can make you as happy (or as sad) as watching with delight (or horror) as a player posts a score so gaudy that it single-handedly wins (or loses) you the game.
As with most things, it's all about perspective.
There were quite a few stellar performances in 2012, but the top of the heap has to be the show that rookie running back Doug Martin of the Tampa Bay Buccaneers put on back in Week 9.
Against the Oakland Raiders, Martin carried the ball 25 times for an eye-popping 251 yards, chipped in four catches for 21 yards, and found the end zone four times.
That's a 51-point fantasy game, folks. More in PPR.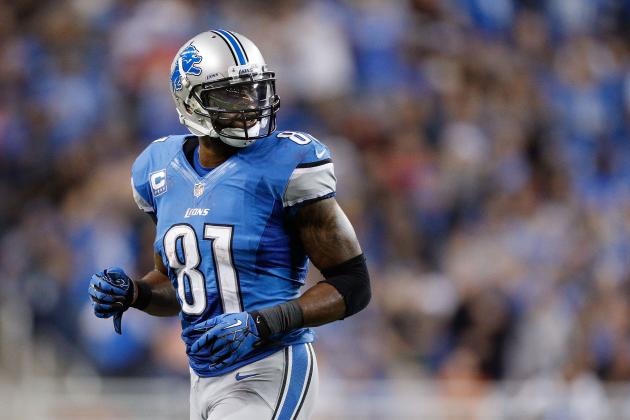 Gregory Shamus/Getty Images

Maybe we should just change the name of this one to "The Megatron."
Actually, as Brandon Marshall of the Chicago Bears got off to a hot start while Calvin Johnson struggled, it appeared that there may be a changing of the guard at wide receiver in 2012, at least temporarily.
However, since Week 9, Johnson has been on an unbelievable tear that culminated in his breaking Jerry Rice's single-season yardage record and becoming the first wide receiver in NFL history to record at least 100 receiving yards in eight straight games.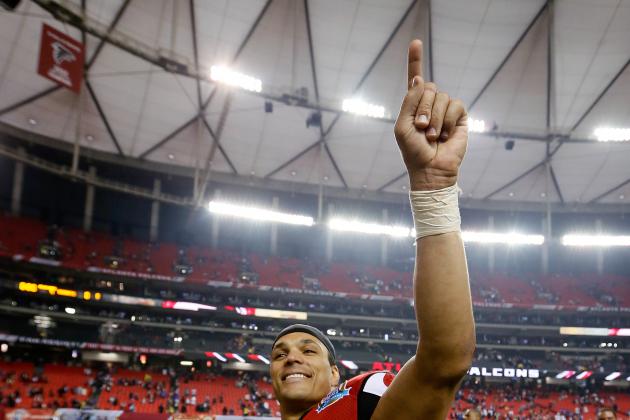 Kevin C. Cox/Getty Images

At the ripe old age of 36, many fantasy owners predicted that the end was near for Atlanta Falcons tight end Tony Gonzalez, and those concerns caused the future Hall of Famer to fall in many fantasy drafts this year.
Apparently someone forgot to tell Gonzalez.
Not only did the bottom not fall out, but Gonzalez finished 2012 as fantasy football's king of the mountain at the tight end position and had his best statistical season since joining the Falcons in 2009.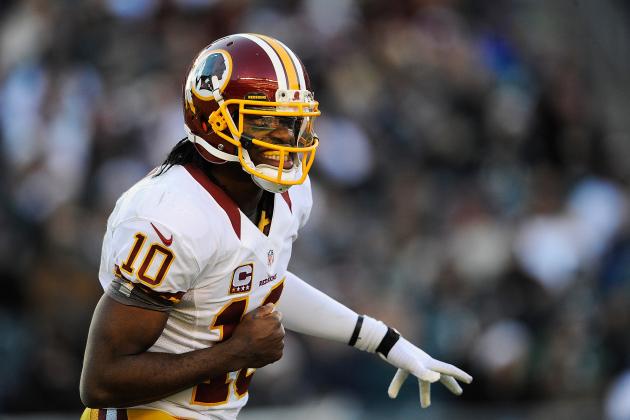 Patrick McDermott/Getty Images

There are a few worthy newcomers that merited this award, but since two of the top contenders have already been mentioned here, we'll spread the wealth a bit.
The Washington Redskins had a great deal of faith in quarterback Robert Griffin III entering the season, but that faith wasn't shared by fantasy owners, who drafted Griffin as a backup in most redraft leagues.
After a stellar debut against the New Orleans Saints, Griffin didn't stay a backup for long, and by midseason many fantasy squads grew to rely on the player who would finish sixth among quarterbacks in fantasy points per game.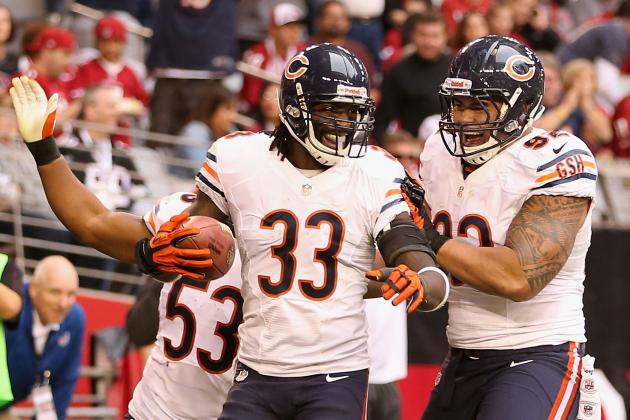 Christian Petersen/Getty Images

You can look at this one of two ways.
Either I saved the best for last or I ignore defense just like the official NFL awards do.
I'll stick with the former as my story, and from a fantasy perspective it was the 2012 incarnation of the Monsters of the Midway that takes home the gold, buoyed by an opportunistic streak and nose for the end zone.