The Complete Bettor's Guide to NFL Week 16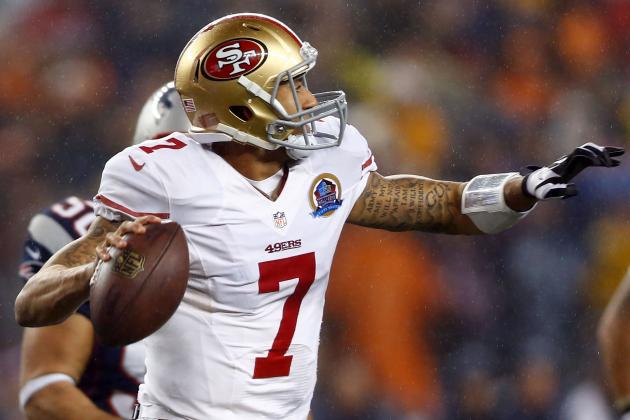 Jared Wickerham/Getty Images

With just two weeks of the NFL regular season, it is especially important for every bettor to hit on his week 16 picks. There is not much time left to make up for a bad week.
In week 16, there are several rather large spreads—three are double digits—which can be especially difficult to play. So, in the midst of a challenging week, where do you turn but here?
Spreads can be tricky. So here is a look at the best way to play each game.
*All spreads come courtesy of FootballLOCKS.com
Begin Slideshow

»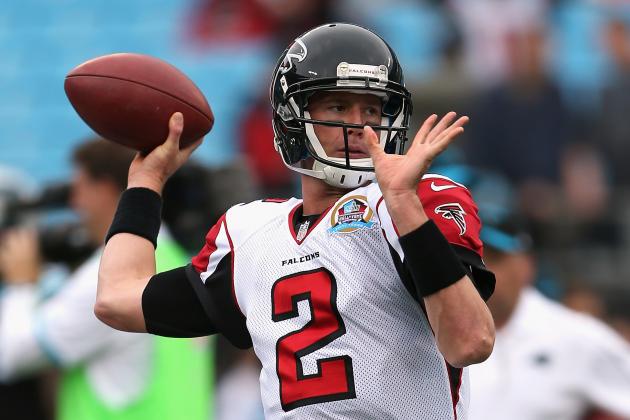 Streeter Lecka/Getty Images

After getting abused by the Cardinals a week ago, Detroit seems to be down and out. Meanwhile, the Falcons are gearing up for the playoffs and are playing as well as they have all year.
Sure, this is in Detroit, but right now, Atlanta is playing much better. Matt Ryan should have no problems against the Lions' defense, and Detroit will struggle to keep up.
This is not a large spread considering the vast record differences between the two teams. Don't think too hard here.
Pick: Atlanta Falcons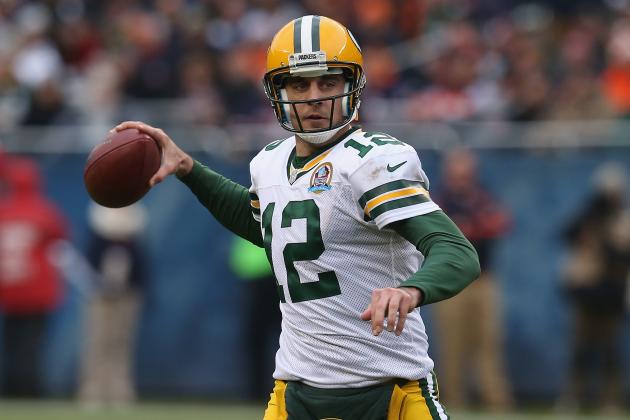 Jonathan Daniel/Getty Images

This is a large spread, but anyone who watched Tennessee and New York's Monday Night debacle should be pretty clear here.
Roll with the Packers.
Green Bay is playing well right now, and the Titans, well, are not. It is possible Tennessee could bust out with some points, but there is no way the Titans stop Aaron Rodgers for long.
This game should not be close.
Pick: Green Bay Packers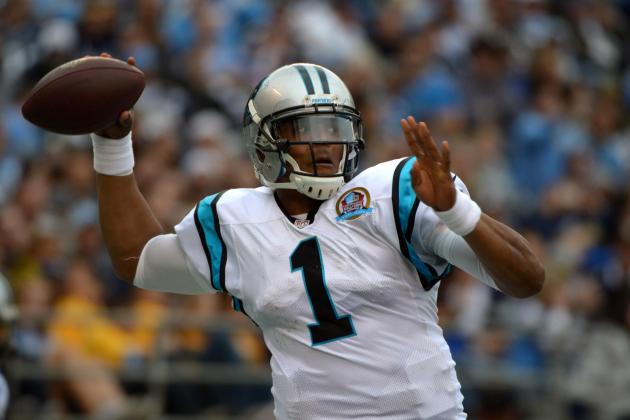 Donald Miralle/Getty Images

Considering both Carolina and Oakland's poor records, this spread might seem a little odd.
However, records do not account for everything that happens on the field. For example, the Panthers' have a two-game winning streak and Cam Newton is playing excellent. And let's not forget just how awful the Raiders are.
The spread is fair, but is it reasonable to expect a pretty bad Carolina team to beat the Raiders by that much? Yes, it is. Oakland is that bad, and Newton is that good.
Pick: Carolina Panthers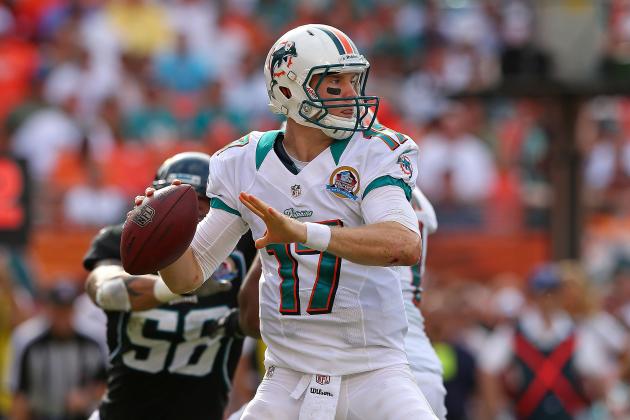 Mike Ehrmann/Getty Images

Here we see a battle between two bad but not quite bottom-of-the-league-bad teams.
The trickiest type of matchup.
On the whole, Buffalo is the worst team, and the matchup actually favors Miami. The Bills' offense is based off its run game, and the Dolphins just so happen to have the NFL's No. 8 run defense.
Miami's offense probably will not be great, but Buffalo's poor defense should help matters. Chances are the Dolphins will win, but one question remains:
Will Miami win by over five points?
Probably.
Pick: Miami Dolphins
Ronald Martinez/Getty Images

When these two teams met in week seven, Cincinnati's offense stalled, with Andy Dalton throwing for just 105 yards.
That doesn't seem likely to change this time around.
Pittsburgh's defense is just as dominant now as it was over two months ago. The Bengals' offense hasn't really improved either.
Offensively, the Steelers will probably struggle some. Cincinnati offers a superb pass rush and an above-average pass defense. Pittsburgh's run game is virtually non-existant.
The Steelers seem likely to win this one, and the small spread is not enough to change anything.
Pick: Pittsburgh Steelers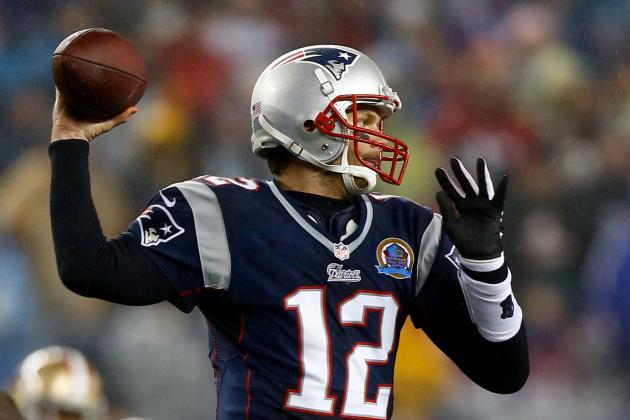 Jared Wickerham/Getty Images

Exactly what the NFL's been waiting for! Perhaps the NFL's best team versus what might be its worst! A matchup for the ages!
Really, this game won't be fun for anyone to watch. Even Patriots fans will feel bad by the end of it, as New England seems poised to annihilate the Jaguars.
This is a massive spread, no doubt, but it is not enough to change things. In all likelihood, New England will win by much more than just 15 points.
Pick: New England Patriots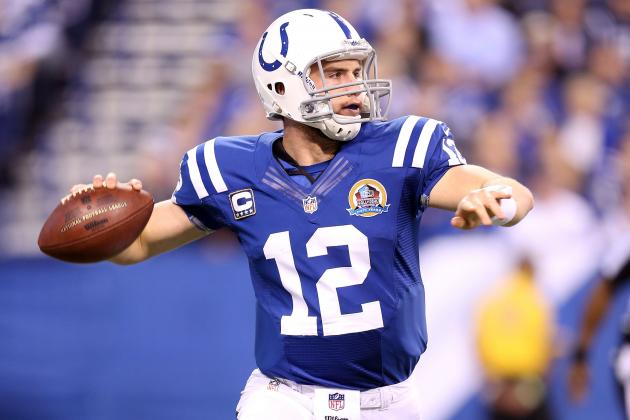 Andy Lyons/Getty Images

It has been a rough season for the Chiefs, but the last two weeks have been especially rough, losing to the Browns and Raiders by a combined 38 points.
While Kansas City has been much worse than expected, the Colts have far exceeded expectations. Expect the positives to continue for Indianapolis, and the negatives to further build up for the Chiefs.
Andrew Luck will not face much resistance against Kansas City, and though Jamaal Charles may gain some yards, the Chiefs will struggle to move the ball. This should be pretty one-sided.
Pick: Indianapolis Colts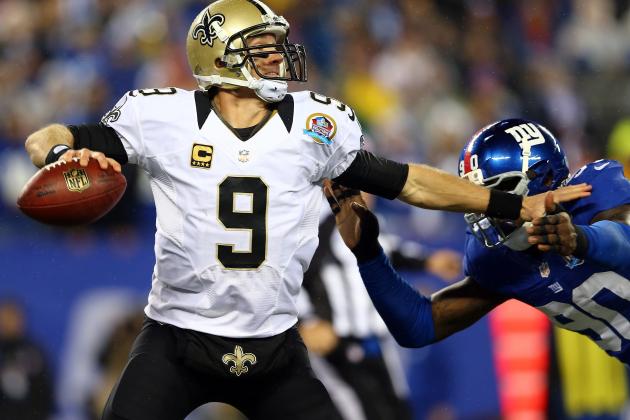 Elsa/Getty Images

This has not been a particularly good stretch for the Saints, as they have won just one of their last four games. However, they are coming off a 41-0 blowout victory and may be starting a brief upswing.
The Cowboys have not been terrible in 2012, but they have certainly been beatable. Dallas even has a decent pass defense, which matches up well against Drew Brees.
That may not be enough, though.
This will likely be a shootout, with both Brees and Tony Romo throwing several touchdown passes. It could go down to the end.
But roll with Brees.
Pick: New Orleans Saints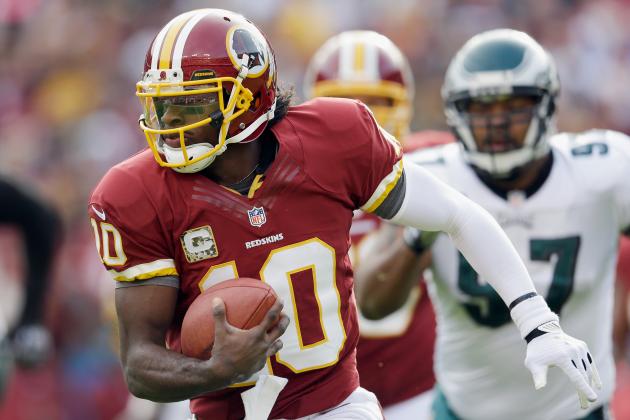 Rob Carr/Getty Images

This should not be too difficult.
On one side, we have a team that has won one of its last 10 games. On the other, we have a playoff contender with the NFL's No. 4 offense.
Robert Griffin III looks to be back this week, and even if he is not, Washington should win. The Redskins are simply a vastly superior team right now.
It is difficult to envision a scenario in which Philadelphia manages to contain Washington's offense. It is not so tough to imagine the Redskins stopping the Eagles, though.
Pick: Washington Redskins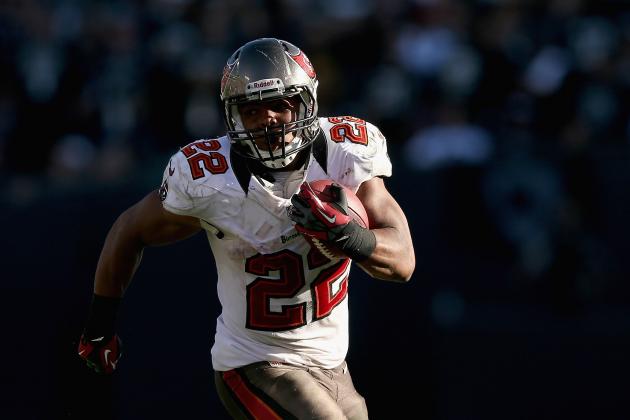 Ezra Shaw/Getty Images

This looks to be a boring game.
Both offenses are built around their run games, and both defenses—especially Tampa Bay's—boast excellent run defenses. In other words, there should not be too much scoring.
St. Louis has an advantage in the Buccaneer's No. 32 pass defense, but the Rams' stagnant passing attack will fail to take advantage of this.
In the end, Tampa Bay's superior offense should make the difference. Neither team will put up too many points, but the Buccaneers will put up more.
Pick: Tampa Bay Buccaneers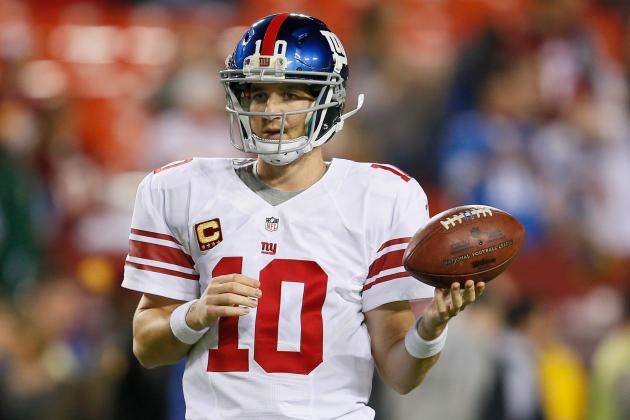 Rob Carr/Getty Images

New York has been incredibly inconsistent this year, showing up on the winning and losing sides of blowouts in back-to-back weeks. Baltimore's season has been a bit worse, though, as the team simply hasn't played well at all.
There is little question that the Giants are the better team here. The question is what Giants team will show up. The one that blew out the Saints or the one that lost by 34 points to the Falcons?
Odds are, neither will. However, it will probably be closer to the former than the latter, which means trouble for the Ravens.
Pick: New York Giants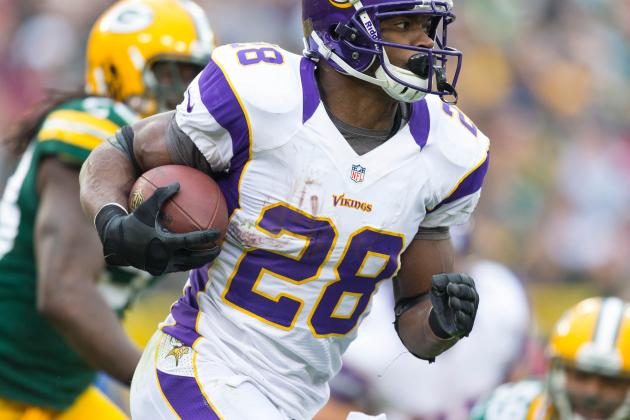 Jeff Hanisch-USA TODAY Sports

In the second half of the season, Houston's weakness was exposed.
Its pass defense.
Unfortunately, that's a weakness Minnesota is incapable of exploiting, given its lack of any noteworthy passing attack.
The Vikings can run the ball, no doubt, and they will, but the Texans' No. 5 run defense will have some impact there. Adrian Peterson won't dominate quite like he does in most games.
On the other side of the ball, the Texans should have little trouble scoring. The Vikings will be able to keep it somewhat close, but Houston will come away with a relatively easy victory.
Pick: Houston Texans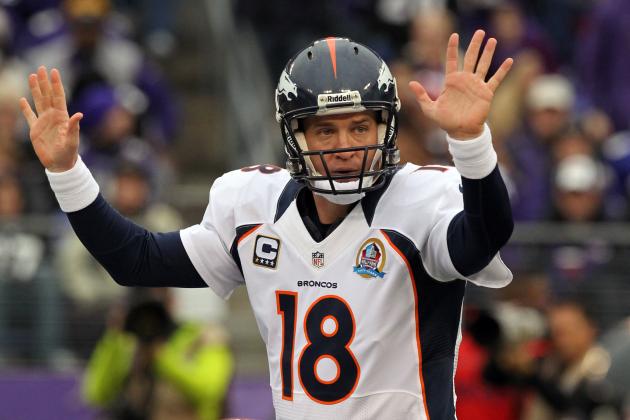 Mitch Stringer-USA TODAY Sports

This is yet another massive spread, as it should be. Denver is considerably better than the Browns are.
Peyton Manning will have no problem picking apart Cleveland's pass defense, and the Browns' lackluster offense will struggle against the Broncos' No. 4-ranked defense.
There is no reason whatsoever to think this game will be close. Cleveland is not a terrible team, but it doesn't match up well with the Broncos, who are the superior team anyway.
Pick: Denver Broncos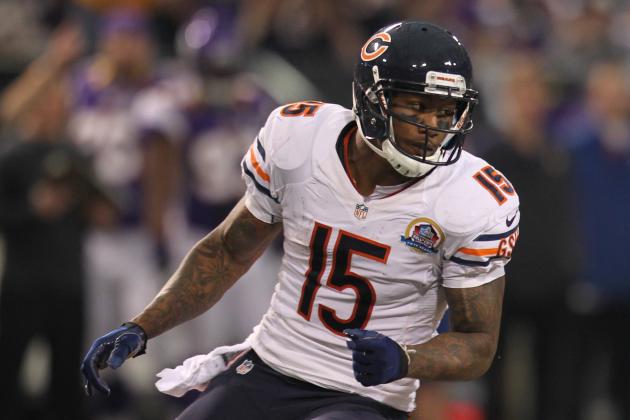 Brace Hemmelgarn-USA TODAY Sports

Though the Cardinals destroyed Detroit last week, the team will struggle to compete here. With its quarterback situation, Arizona is among the NFL's worst teams.
Chicago will struggle to score against an excellent Cardinals defense, sure, but Arizona will have an even more difficult time putting points on the board. The Bears should be able to force some turnovers, and the Cardinals will not be able to move the ball at all.
This will likely be fairly low-scoring, but Chicago will come out on top by a decent amount.
Pick: Chicago Bears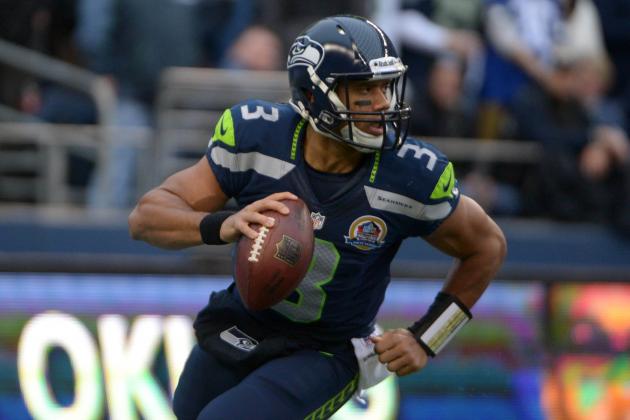 USA TODAY Sports

Both the 49ers and Seahawks are on a roll behind their young, talented quarterbacks. Both teams' defenses are among the NFL's best.
That is what makes this a game that could go either way.
The offenses will probably struggle against the No. 2 and No. 3 ranked defenses. There will not be many points, but there will be a lot of hard hitting and physical football.
This game looks primed to go down to the end, and it is anyone's guess who will come out on top. Right now, though, Russell Wilson is looking pretty unstoppable, and Seattle's homefield advantage is not to be overlooked.
Pick: Seattle Seahawks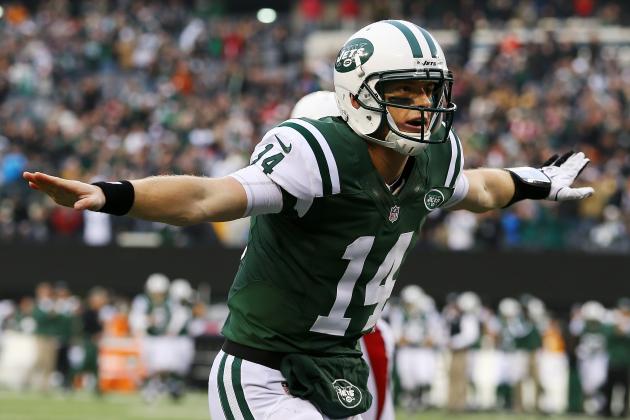 Al Bello/Getty Images

Yet another exhilarating matchup featuring the New York Jets.
Both the Jets and Chargers have been awful in 2012, but San Diego has at least, on occasion, looked like a decent team. That's more than can be said for New York.
Philip Rivers will probably be able to get something going on offense, but more importantly, San Diego should be able to easily stop the Greg McElroy-led Jets offense. Do not expect the quarterback change to make a difference.
For whatever reason, the Chargers even have the points in their favor, so this is an easy pick.
Pick: San Diego Chargers