Week 15 Fantasy Football Rankings: Position-by-Position Breakdown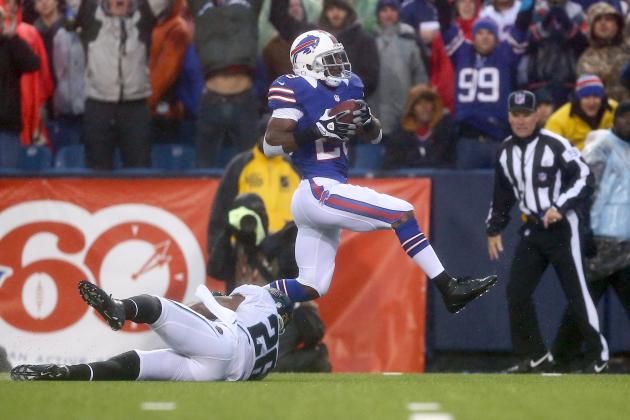 Tom Szczerbowski/Getty Images

Is Nick Foles a one-game wonder, or is he for real? Where have Vernon Davis and Antonio Gates been this season?
If you are still alive in your league's fantasy football playoffs, then you are most likely heading into your semifinal matchup this week. If you were eliminated last week, well, you can still look for more fantasy football advice so you make it further in the playoffs next year.
Heading into Week 15, find out whether players like Foles, Davis and Gates are worth playing in this week's fantasy football position-by-position breakdown.
Begin Slideshow

»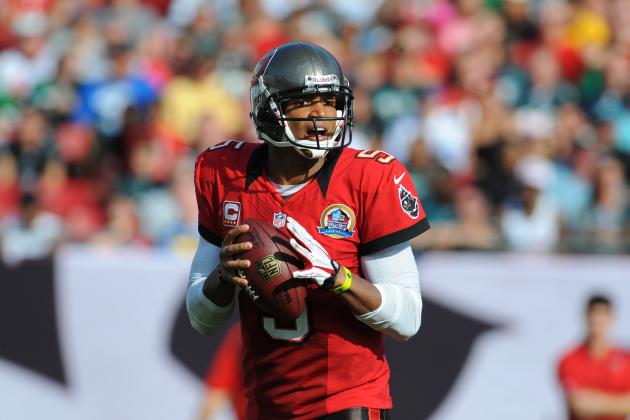 Al Messerschmidt/Getty Images

Best Matchups
Josh Freeman vs. New Orleans Saints
Last time Freeman played the Saints, he threw for 420 yards and three touchdowns. The Saints defense is still just as a bad, so look for Freeman to have another huge game against them.
Russell Wilson vs. Buffalo Bills
Before last week, Wilson had thrown for at least two touchdowns in five straight games. The only reason he didn't continue that streak was because the Seahawks were blowing out the Arizona Cardinals as soon as the game started.
This week against the Bills, who have the 21st-ranked defense, Wilson should dominate throwing and running the ball.
Worst Matchups
Tony Romo vs. Pittsburgh Steelers
Despite Romo's solid performances the past six games, throwing 11 touchdowns and three interceptions, he is not going to have an easy time going up against the Steelers defense this week. The Steelers have the No.1 defense in the NFL, and despite a poor performance last week, expect them to bounce back against the Dallas Cowboys.
Nick Foles vs. Cincinnati Bengals
I know Foles had a breakout game this past week, but let's remember that it came against the Tampa Bay Buccaneers (32nd-ranked pass defense). He still is not worthy of being a starting fantasy football quarterback, especially this week against the Bengals, who are fighting for playoff contention.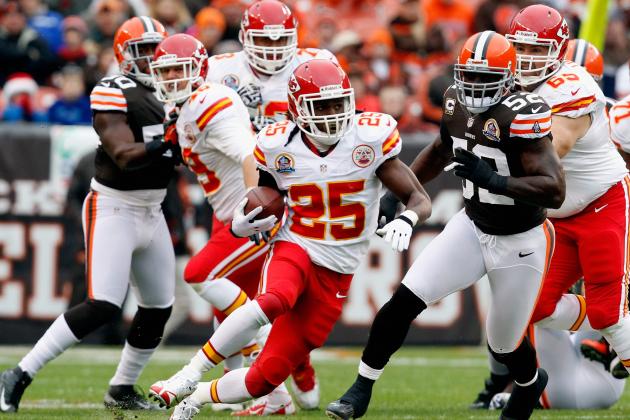 Matt Sullivan/Getty Images

Best Matchups
Jamaal Charles vs. Oakland Raiders
Charles has quietly put together three consecutive 100-yard performances, including 165 rushing yards and a touchdown last week. The Raiders have been awful this season, and Charles should have no problem rushing for more than 100 yards against the 26th-ranked run defense.
C.J. Spiller vs. Seattle Seahawks
The Seahawks have a great defense, but now that Fred Jackson is out for the season, Spiller is going to become one of the best fantasy running backs for the next couple weeks. When Jackson was injured in the beginning season, Spiller ran for 292 yards and three touchdowns in two games. Expect him to get at least 20-25 touches this weekend.
Worst Matchups
Frank Gore vs. New England Patriots
If the Patriots defense held Arian Foster to 46 rushing yards, imagine what they will do to Gore. The Patriots run defense has been one of the best this season, ranking eighth in the NFL. Fantasy owners should not expect to see big numbers from Gore this week.
Vick Ballard vs. Houston Texans
Despite the fact that Donald Brown is injured for the rest of the season, Ballard is still not a good fantasy starter. Not only is he going up against the Texans, but Ballard has also not been productive at all when he has been the Indianapolis Colts' starting running back. He's only scored two touchdowns this season and hasn't ran for more than 100 yards once.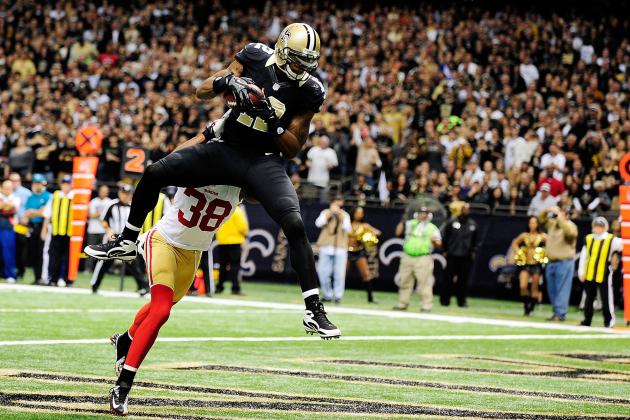 Stacy Revere/Getty Images

Best Matchups
Marques Colston vs. Tampa Bay Buccaneers
In the first meeting between the New Orleans Saints and Bucs this season, it was an offensive shootout. Colston finished the game with 73 yards receiving and a touchdown. Both of these teams have two of the worst pass defenses in the league, so expect Drew Brees to be targeting Colston often again.
Vincent Jackson vs. New Orleans Saints
Jackson had a career game against the Saints in Week 6, where he had more than 200 receiving yards and a touchdown. Don't be surprised if Jackson tops 150 receiving yards in their second matchup. He is definitely a top-five fantasy receiver this week.
Worst Matchups
Brandon Lloyd vs. San Francisco 49ers
Coming off of one of his best games of the season, Lloyd is going to go back to being a disappointment this week. The 49ers defense is one of the best in the NFL (second in the NFL) and will have no problem shutting down Lloyd.
Stevie Johnson vs. Seattle Seahawks
If Richard Sherman's suspension had started already, then Johnson wouldn't be on this list. Fact is, Sherman will be playing this week, and you are never going to hear Johnson's name. The Seahawks have one of the best secondaries in the NFL, allowing only 196.3 passing yards per game.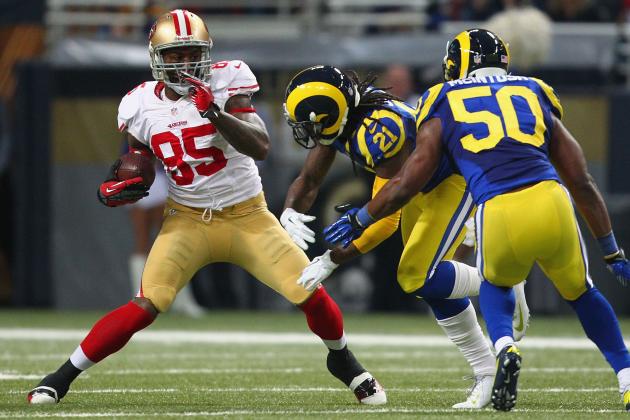 Dilip Vishwanat/Getty Images

Best Matchups
Vernon Davis vs. New England Patriots
In his past three games, Davis has only three receptions on five targets, 19 yards and zero touchdowns. He has been flat-out awful. However, this is going to be the week the San Francisco 49ers get him more involved in the offense again. The Patriots have one of the best run defenses, so the 49ers are going to be forced to throw the ball more. Davis is the most talented receiver on their team, so look for Colin Kaepernick to be relying on him this Sunday.
Dallas Clark vs. New Orleans Saints
Clark let down fantasy football owners last week by only catching one pass, but I am not giving up on him yet. Clark is going up against the Saints this week, the same team he had 51 receiving yards and a touchdown against earlier in the season. If you need to find a tight end in your waiver wire, definitely pick up Clark.
Worst Matchup
Antonio Gates vs. Carolina Panthers
Fantasy football owners, it is officially the end of an era. Gates was one of the first tight ends to revolutionize the position in fantasy football, but it appears his best days are behind him. This year Gates has only caught 41 passes for 448 yards and four touchdowns. Not once has Gates had more than six receptions in a game this season. You can't even use the excuse that he isn't healthy because he has played in 12 games. Gates is simply not the player he once was. Keep him on your bench for not only this week, but also for the rest of the season.