Fantasy Football's Top Scorers from NFL Week 14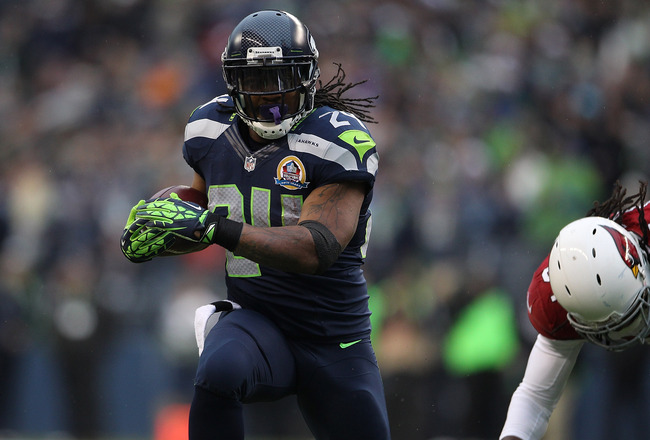 Kevin Casey/Getty Images
The 14th week of the 2012 NFL season has just about come and gone, and while the chase for the playoffs is still very much underway in the National Football League, the postseason has already begun in many fantasy football leagues.
Nothing helps your chances of advancing in the playoffs quite like having the top dog at a given position in fantasy points for the week, so odds are if one of these players was on your squad, you're in the mood to celebrate.
If your opponent had them? Well, I guess there's always fantasy basketball.
Note: These scores were tabulated using a PPR scoring system that awards one point for 10 rushing or receiving yards or for 25 passing yards and each reception. It awards six points for all touchdowns and subtracts two points for turnovers.
QB: Cam Newton, Carolina Panthers (40 Pts.)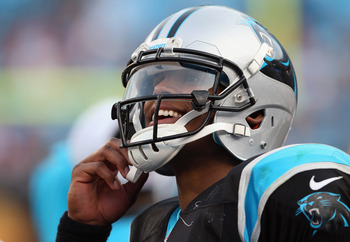 Streeter Lecka/Getty Images
If you had asked fantasy owners of Carolina Panthers quarterback Cam Newton how they felt about their draft-day investment eight weeks ago you'd likely have gotten a lot of responses I couldn't publish here.
Those same fantasy owners are singing a much different tune right now.
The second-year pro has turned it on over the last month or so and had one of his best games of the season in Sunday's win over the Atlanta Falcons, throwing for 287 yards and two touchdowns while rushing for 116 yards and a score.
That's more like it.
RB: Marshawn Lynch, Seattle Seahawks (30 Pts.)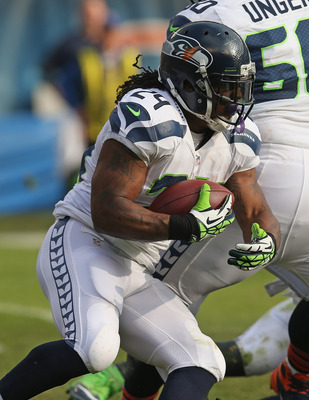 Jonathan Daniel/Getty Images
You know, generally speaking, when you glance at the scores in the NFL and see that a team put up 58 points it's a pretty safe bet that there were some big fantasy days posted by the players on that team.
In fact, it's somewhat surprising that more players for the Seattle Seahawks didn't have huge days in their franchise-record scoring binge against the Arizona Cardinals.
With that said, the standard-bearer for both the Seahawks and all fantasy running backs in Week 14 was Marshawn Lynch, as the NFL's second-leading rusher piled up 128 rushing yards and three touchdowns in the win.
WR: Brandon Marshall, Chicago Bears (32 Pts.)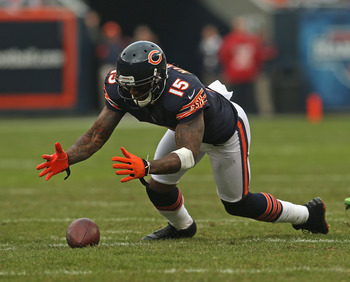 Jonathan Daniel/Getty Images
The Chicago Bears certainly have to be pleased with the return on their investment in wide receiver Brandon Marshall this season. Not only has Marshall become the first Bears wideout since 2002 to eclipse 1,000 receiving yards, but he's also the first player in the NFL this year to hit the 100-catch mark.
Fantasy owners have to be pleased with the seventh-year veteran's production this year as well, as once again Marshall paced all players at his position in fantasy points in Week 14 on the heels of 10 catches for 160 yards and a touchdown.
TE: Dennis Pitta, Baltimore Ravens (15 Pts.)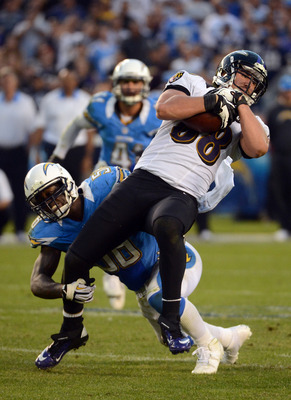 Harry How/Getty Images
It was a quiet week fantasy-wise at the tight end position. In fact, there were a couple players that tied with 15 points, but it's bad enough I gotta give one so-so performance top billing, and I hate ties.
So, by going to a deeply scientific method of tie breaking known as "rock-paper-scissors" and using fractional scoring (which awards .1 point for each receiving yard), Dennis Pitta of the Baltimore Ravens edges out the Panthers' Greg Olsen by one-tenth of a point.
Not an earth-shattering performance, but No. 1 is No. 1, and a slim victory in the fantasy playoffs is a victory nonetheless.
Keep Reading