15 Things We Learned from NFL Week 14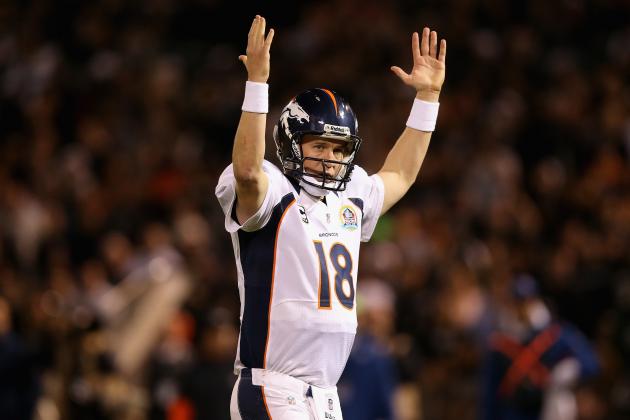 Ezra Shaw/Getty Images

Another week, another drama-filled Sunday for the NFL.
There were plenty of playoff scenarios that all were rendered moot by the results of Sunday's action. No team clinched a playoff spot and none was eliminated that had not already done either of those things.
So was Week 14 the week the NFL stood still? Hardly. Here are 15 things we learned from last week.
Begin Slideshow

»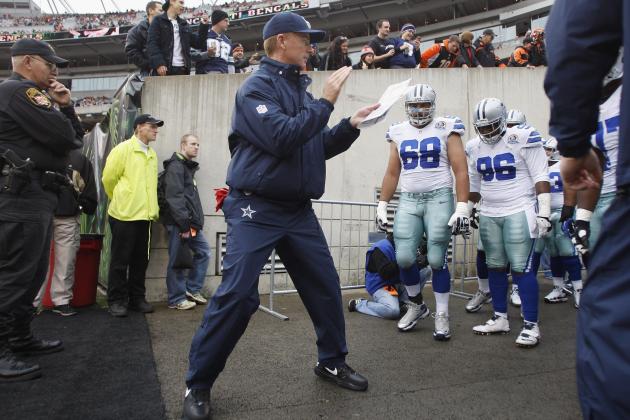 John Grieshop/Getty Images

The league was still reeling from the tragic events surrounding Jovan Belcher and Kassandra Perkins last week when another tragedy struck.
Cowboys linebacker Jerry Brown was killed when his roommate Josh Brent flipped his vehicle while allegedly intoxicated.
Drunk driving has been a scourge that has been particularly difficult to eliminate for the NFL. The league, union and individual teams take steps to encourage players to avoid that situation. Unfortunately, there are not enough options teams can give players to eliminate the issue.
If this were a behavioral problem, drunk driving would be rare. Players should know more than to risk their lucrative livelihoods doing something stupid. This is an issue of pride and bravado with stupidity and alcohol mixed in.
Until the culture changes in the NFL, the bad behavior will persist. How that might happen is anybody's guess; machismo is a part of football, after all.
We mourn the loss of Jerry Brown, but what will the NFL do to prevent this from happening again?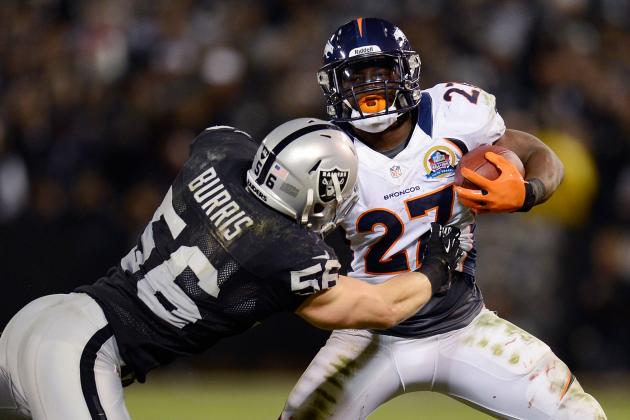 Thearon W. Henderson/Getty Images

Denver is a team with, perhaps, the lowest victory-to-hype ratio in the NFL.
The Broncos have now won eight games in a row and sit in a tie for the second AFC bye. But you didn't see much buzz for the Broncos as a Super Bowl contender heading into Week 14.
Peyton Manning is a legitimate MVP candidate, and so is Von Miller. The Broncos are playing well on both sides of the ball; they are, perhaps, the most well-rounded team in the NFL.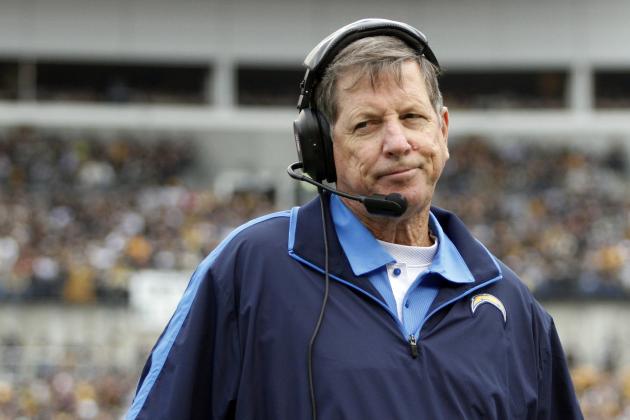 Justin K. Aller/Getty Images

What chance did the Chargers have this week heading into Pittsburgh with Ben Roethlisberger back? San Diego had told Norv Turner and A.J. Smith they should start packing up their offices to boot.
Perhaps Norv Turner feels free or the team is just excited to be rid of him.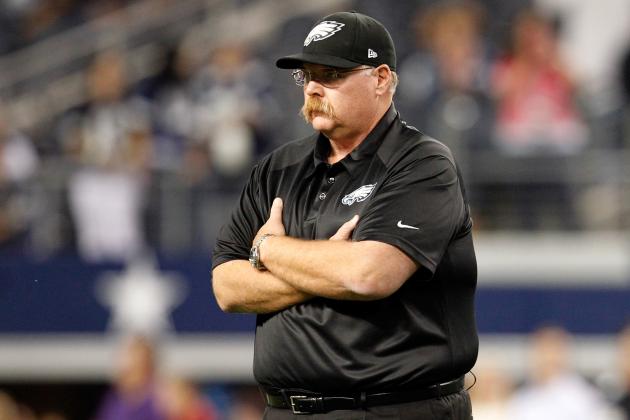 Tom Pennington/Getty Images

Andy Reid may not have a pink slip in hand just yet like Norv Turner does, but conventional wisdom says he is done in Philadelphia.
A career-long seven-game losing streak had the Eagles reeling, and the Buccaneers are fighting for their playoff lives. No matter to Reid's Eagles, who held a lead for much of the game before giving it up in the fourth quarter.
Nick Foles, perhaps Philadelphia's quarterback of the future at this point, pulled off a last-second victory, putting an exclamation point on a gutsy victory by the Eagles.
Maybe Andy Reid's time isn't quite up in Philadelphia? Doubtful, but it was a nice win nonetheless.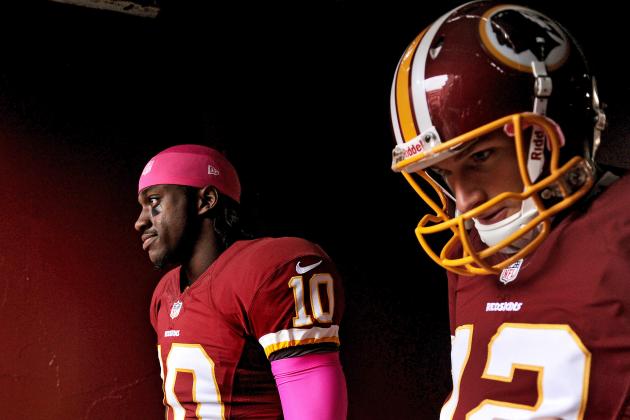 Patrick Smith/Getty Images

The Redskins had a tough matchup at home against the Ravens. So did the Cowboys on the road against the Bengals.
The Eagles were left for dead, and the Saints were trying to claw back into the playoff picture against a seemingly weak Giants team.
None of that mattered at the end of the day. Kirk Cousins finished what RGIII started and beat the Ravens in overtime while Tony Romo was leading a comeback against the Bengals. Nick Foles pulled off the biggest heroics, throwing a game-winning touchdown pass as time expired in Tampa Bay.
There was no such drama in New York, where the Giants clubbed the Saints, but it was a great day for the NFC East featuring some of the most exciting action of Week 14.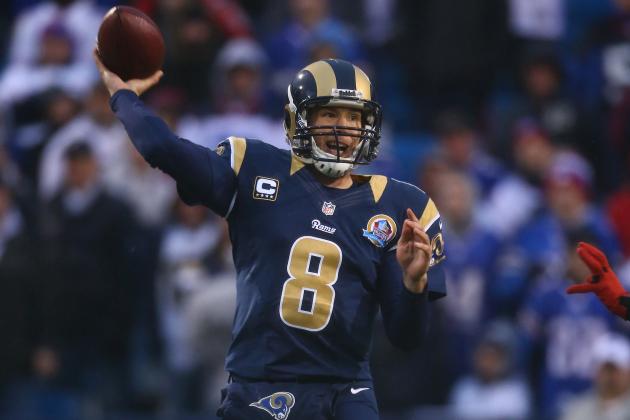 Tom Szczerbowski/Getty Images

The Rams were 4-0-1 against the NFC West but just 1-6 against everyone else this season heading into Week 14. After nearly four quarters on the road in Buffalo, it seemed like they would be 1-7.
St. Louis provided some more late-game theatrics to complement what the NFC East did, winning on a last-minute touchdown pass from Sam Bradford. The Bills countered with a sack followed by a game-sealing interception from Ryan Fitzpatrick.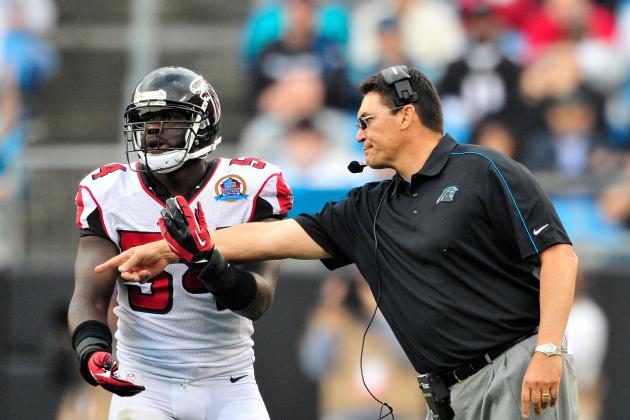 Grant Halverson/Getty Images

The chatter surrounding the Falcons heading into Week 14 was that they were severely overrated. After all, their opponents had a combined winning percentage of just .488—in the bottom quarter of the league—and they had several close calls.
But they were 11-1, having already clinched a playoff spot, and wins are wins.
The Panthers were no pushover, though, and they exacted some sweet revenge on the Falcons for a last-minute defeat in Atlanta.
The Atlanta defense was shredded by Cam Newton and the Panthers offense in a game that was never really close. Suddenly the Falcons are just 1.5 games up on the 49ers for the top seed and their schedule gets a bit tougher.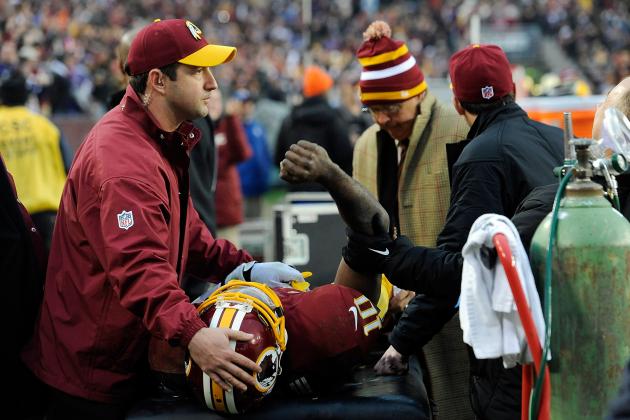 Patrick McDermott/Getty Images

The Redskins were in a dogfight with the Ravens on Sunday, and Robert Griffin III was on the fourth-quarter comeback trail. Then Haloi Ngata smashed his leg on a tackle.
The rookie sensation hobbled off the field, ultimately giving way to fellow rookie Kirk Cousins after realizing he couldn't stand on that leg anymore. Griffin and Redskins fans feared the worst: a torn ACL.
Luckily for RGIII, the damage to his knee was minor.
No torn ligaments for Robert Griffin, sigh of relief for the Redskins. Quote relayed from the club: "The MRI came back clear."
— Albert

Breer

(@AlbertBreer) December 10, 2012


He might still miss some time, but a crisis has been averted in Washington and Congress had nothing to do with it.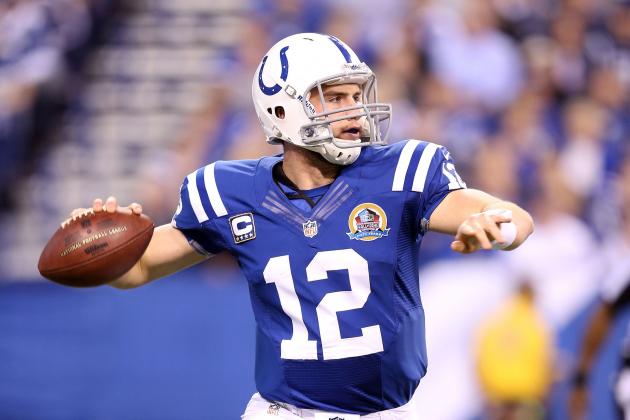 Andy Lyons/Getty Images

Andrew Luck and the Colts are a fantastic story, a rookie-led team on the verge of a playoff spot one year after a horrendous 2-14 season.
But it has not come without good fortune.
Andrew Luck leads the league in interceptions—tied with Drew Brees, who kept pace in his afternoon matchup—and he threw a particularly bad one that wound up going the other way for a touchdown against the Titans.
You might say he was quite unlucky on that play because replays showed he was down before he let the ball fly, but that is not the point of his good fortune. That came when the Titans were backed up on their own 1-yard line; Jake Locker gifted the Colts seven points by throwing the easiest pick-six you will ever see.
The Titans would come back to take another lead before the Colts would wrest it away for good.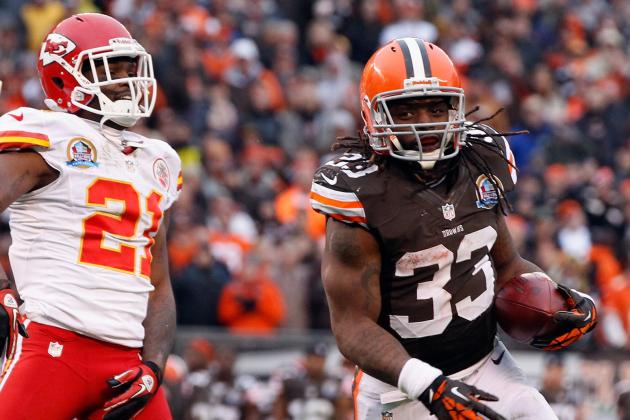 Matt Sullivan/Getty Images

There is a subtle breeze emanating from Cleveland these days, and it doesn't stink.
The Browns are quietly playing well, now at 4-2 since Jimmy Haslam III bought the team. Granted, the competition has not exactly been stiff—their latest victim was an injury- and talent-depleted Kansas City team—but who pegged the Browns to win five games this season? They could be in store for more.
Cleveland's defense has been particularly good, but this is a team with a lot of quality, young players primed for their next step.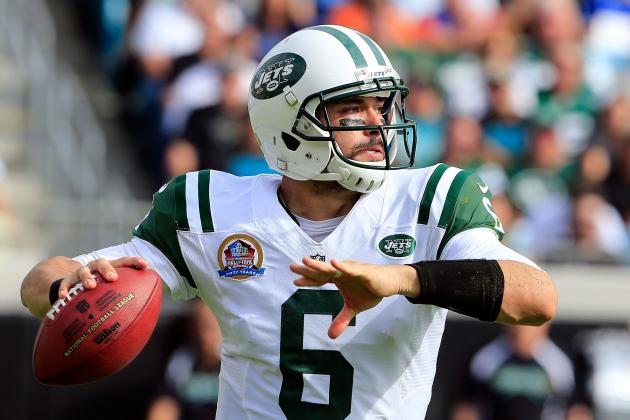 Sam Greenwood/Getty Images

Please understand, this does not mean they are a contender in the playoffs, but New York could very well get there.
The AFC is playing hot potato with the final wild-card spot right now with Pittsburgh and Cincinnati losing their latest matchups and the Dolphins falling out of the race. New York just happens to have one of the easiest remaining schedules.
They just need to put on a few more offensive shows like they have in recent weeks and they could squeak into the playoffs where they will promptly be trounced by the Ravens or Broncos.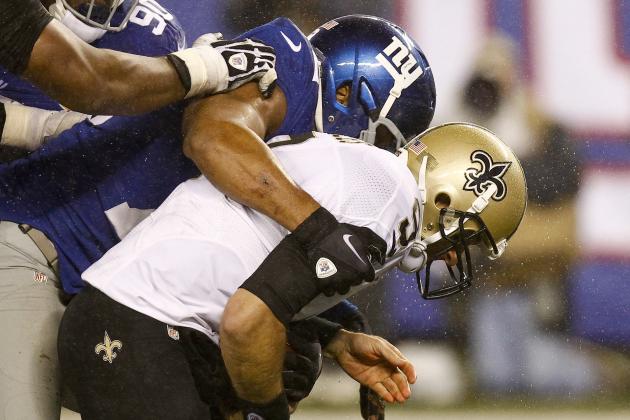 Jeff Zelevansky/Getty Images

Drew Brees has gone through rough patches before with the Saints, but things are a bit different this time around. This time he's not pulling up out of the nosedive.
Granted, the Cardinals would kill for a quarterback that could throw for 350-plus yards and a touchdown right about now, but Brees has not looked like himself in recent weeks. Sean Payton's absence might have something to do with it, but Brees has simply not been his accurate self.
He has also not been the same great decision-maker he is known to be, which has led to a lot of interceptions. Maybe the distractions this season has offered have affected his game, or maybe he is starting to show the effects of age, but the Saints are in trouble if Brees continues this malaise into next season.
Otto Greule Jr/Getty Images

Between an offense that imposed its will all game long and a defense that feasted on the talentless quarterbacks in Arizona's backfield, the Seahawks put a historic beating on the Cardinals.
Pete Carroll showed no mercy either, throwing the ball downfield with his backups even as the Seahawks were leading by 51 near the end of the game.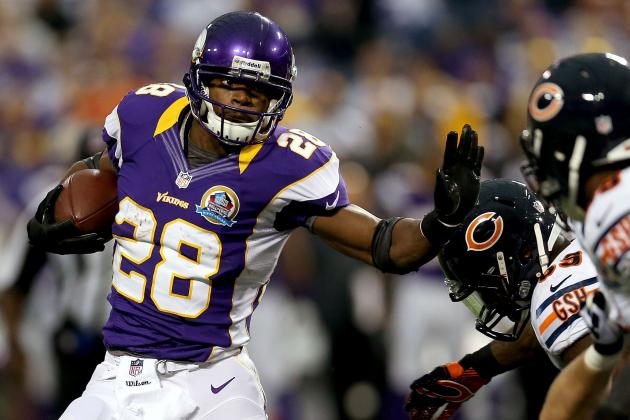 Matthew Stockman/Getty Images

Forget the Comeback Player of the Year—depending on your definition of "comeback," Peterson might have that one in his pocket—Adrian Peterson is making a strong case for league MVP right now.
If Cam Newton is Superman, then Adrian Peterson is Wolverine. (Yes, I am aware they reside in different universes, but that is neither here nor there.) And if he is Wolverine then Christian Ponder is Jubilee, the most useless of X-Men.
Where would the Vikings be without Peterson? Certainly not still in the playoff hunt after improbably beating the Bears, right?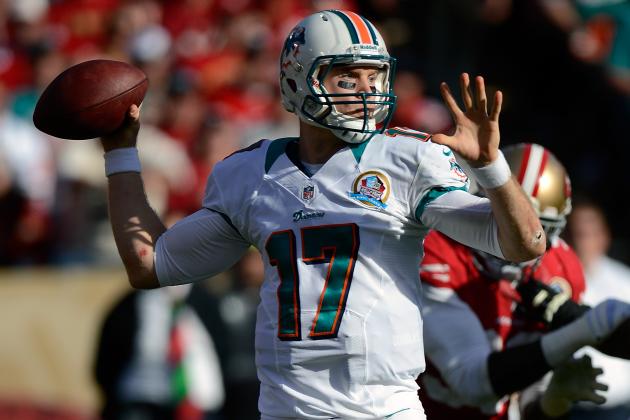 Thearon W. Henderson/Getty Images

The Dolphins proved gutsy on the road against the 49ers, ultimately losing a game that was closer than the final score indicated.
It would have helped if Miami had some weapons for Ryan Tanehill.
This has been a recurring theme for the Dolphins, who entered the 2012 season with a serious problem at wide receiver. Brian Hartline has done an admirable job, but Tannehill needs better downfield options than Davone Bess and Marlon Moore, who dropped a beautiful deep throw from his quarterback in the fourth quarter.
Tannehill has been inconsistent, but having some playmakers around him would help matters.