NFL Picks Week 14: Three Playoff Hopefuls Who Will Fall on Sunday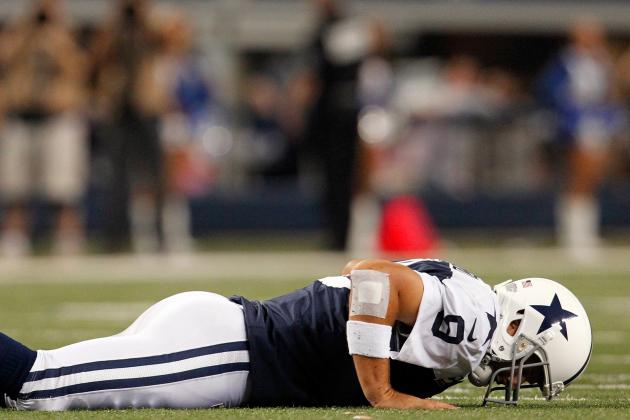 Tom Pennington/Getty Images

Ladies and Gentleman, Week 14 of the NFL season has arrived, and, man, are there some great matchups.
With the playoffs around the corner, the next few weeks should be fun. Forget the Tim Tebow drama and focus on what's important: playoffs, playoffs, playoffs.
Several playoff teams will face off this Sunday, so expect fireworks, folks.
Here are three potential playoff teams that will fall.
Begin Slideshow

»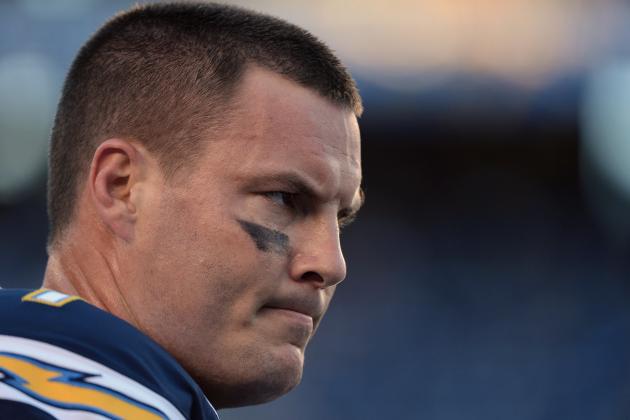 Donald Miralle/Getty Images

Philip Rivers and the San Diego Chargers will play their best game of the season.
Yes, Ben Roethlisberger is back, but how healthy is the big guy? He has a high pain tolerance, but could the Steelers be rushing back their MVP out of desperation?
The Steelers are 7-5 and should be in the running for one of the two wild-card spots in the AFC. The Bengals and Colts are the only other teams fighting them for a playoff invite.
This could get messy if Roethlisberger further injures his ribs or shoulders. Sitting another game would give him plenty of rest.
However, it won't matter in this matchup. The Chargers will do the unthinkable and upset the Steelers on the strength of Rivers' arm.
The Chargers struggles can be blamed on their offensive line, but Rivers is not without blame. His play has been inconsistent and, at times, downright ugly.
However, the Chargers are a mysterious team when it comes to December football. After hearing all this racket about a potential coaching change, I expect Rivers to play to the MVP level we all saw a few years back.
The Chargers are unexplainable and this pick may be the same.
Prediction: Chargers 20, Steelers 17
Tom Pennington/Getty Images

The "Red Rocket" will have a career day and officially derail the Cowboys' postseason plans.
Andy Dalton has looked lights-out during the Bengals' four-game win streak and should continue his brilliance against a solid Cowboys secondary.
Dalton shouldn't be given all the credit, as this Bengals defense has also stepped up in recent weeks. Even when the Bengals were struggling on defense, they still had a fearsome defensive line led by Geno Atkins.
Atkins has become one of the best defensive tackles in the league and should be a huge part of the game plan against the Cowboys' suspect offensive line.
Prediction: Bengals 21, Cowboys 20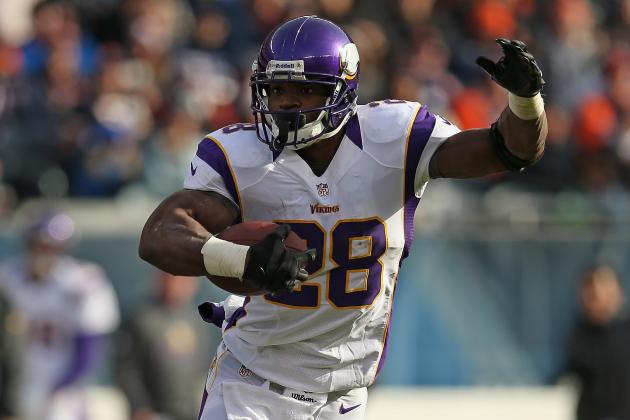 Jonathan Daniel/Getty Images

As of right now, Peyton Manning is the clear MVP front-runner. After Sunday's game, expect Adrian Peterson to give him a run for his money.
In the last matchup between these NFC North rivals, Vikings QB Christian Ponder was below average, completing less than 50 percent of his passes. Expect his performance to improve at home.
Peterson ran for 108 yards in their Week 12 loss to the Bears. Expect his performance to improve as well.
The Vikings play better at home and should squeak out a victory against a vulnerable Bears team that should be without Brian Urlacher, its injured defensive captain.
Prediction: Vikings 17, Bears 13