The 12 Most Positive Signs for the Future of the NFL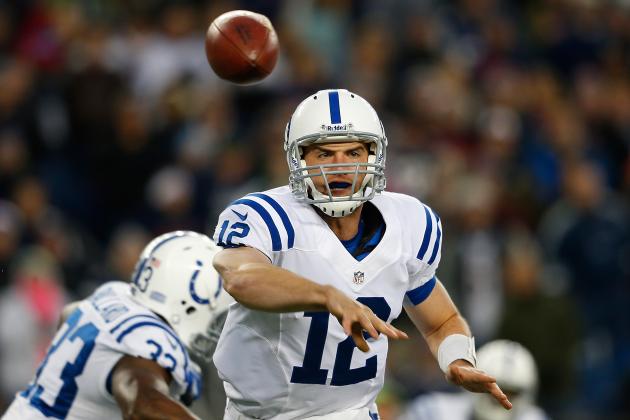 Jim Rogash/Getty Images

Sometimes it feels like the NFL is on the verge of a golden age.
The visibility of the game is certainly at an all-time high, and it is threatening to establish a beachhead across the Atlantic Ocean in Great Britain.
It is fair to say that the NFL is our current national obsession. Every Sunday, we are reacquainted with the sport that pulls us in every fall.
How will it keep a hold of our attention in the future?
Begin Slideshow

»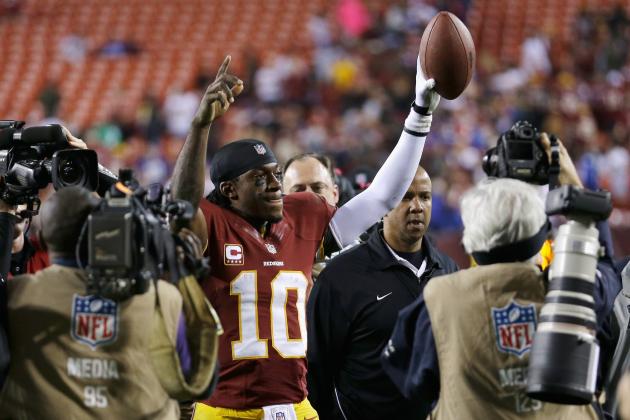 Rob Carr/Getty Images

We have bemoaned the quality of quarterback play in the NFL for ages, but the cavalry arrived in 2012.
Robert Griffin III, Andrew Luck and Russell Wilson dazzled us in Week 13, and all three are playing with veteran guile.
They, Ryan Tannehill and Brandon Weeden comprise a crop of passers who could rival the 1983 class when all is said and done.
Great quarterback play has always been what has driven the popularity of the league, and it just inherited a group of gutsy, athletic players who will surely leave their mark.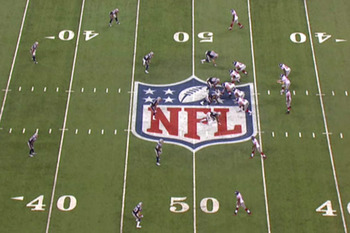 Courtesy of NFL.com
This season, the NFL released coaches' "All-22" film on their website. The footage is shot at an angle that shows all 22 players on the field, instead of the smaller box the game moves in on television screens.
That allows viewers to see the whole of the play, which reveals X's and O's strategy and a picture of cause and effect that a broadcast doesn't capture.
More than the value of the increased scope of armchair film breakdown, "All-22" heralds a new era of the game's barriers being broken down so that fans can experience the game the way those inside it do.

Courtesy of Pro Football Focus
Pro Football Focus is a website that represents the movement of attempting to capture the performances of players more objectively to give a clearer picture of quality as opposed to statistics.
Football Outsiders has been inventing new metrics and applying them to the game before sites like PFF existed.
Pro-Football-Reference is a treasure trove of statistical databases.
Sites like these give the fans even more avenues to obsess about the game, but they also are a reflection of the numbers-based approaches that coaches and organizations are applying to try to continuously refine their understanding of the game.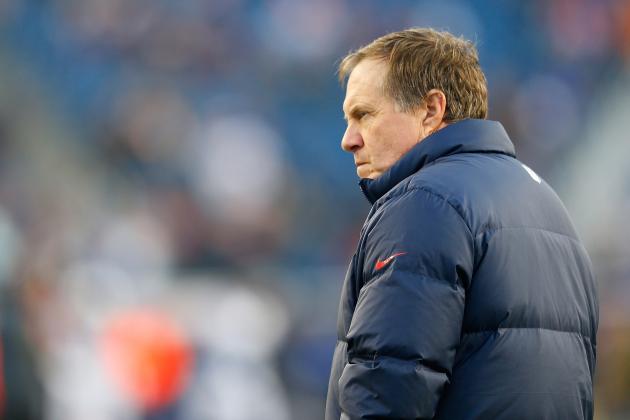 Jim Rogash/Getty Images

Yes, Bill Belichick. His willingness to incorporate anything that works into his repertoire, and invent something if nothing exists, is the spirit that drives the progressive nature of professional football.
Going for it on fourth down more often, upping the tempo of the offense (a la Chip Kelly's Oregon Ducks) and adopting a hybrid defensive front which uses more versatile players and specialists are just a few of the things that Belichick has done that make the game more entertaining and interesting.
More than any one innovation, the constant evolution and shapeshifting that we can see happen before our very eyes is Belichick's gift to the game. It illustrates exactly how amorphous and fluid the NFL is, which is part of why it has such a massive following.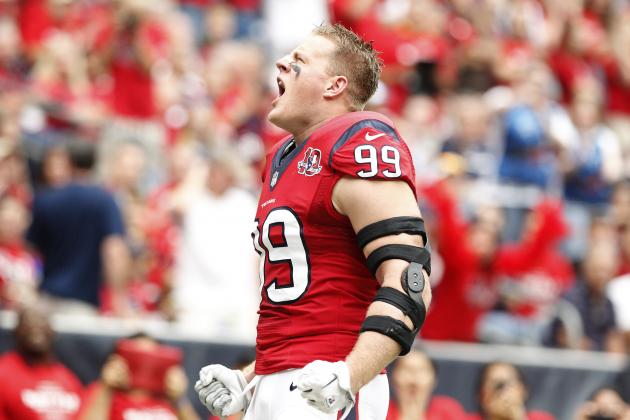 Thomas B. Shea/Getty Images

J.J. Watt is part of a vanguard of interior defensive linemen who are big and rugged enough to move mountains in the trenches but also possess the instincts and physical gifts to make "wow" plays on a regular basis.
The NFL has never seen an interior defensive lineman like Watt, who has the potential to lead the league in sacks while leading defensive linemen in tackles and passes defended.
He is the "big ugly" who can take over the game in a conspicuous way, which highlights the quality play of linemen in the NFL. There is no part of the action on the field that is boring when a player like Watt is in the game.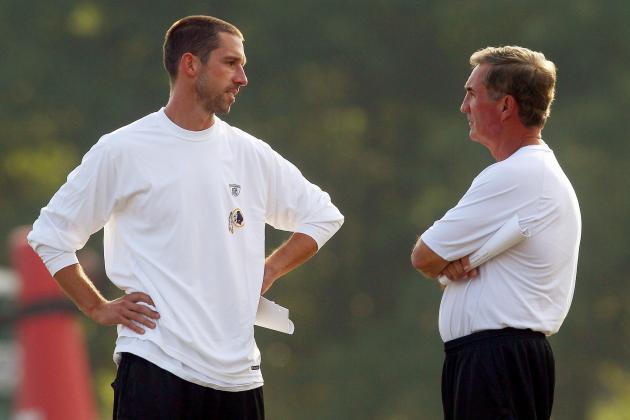 Win McNamee/Getty Images

Why can't a college offense work in the NFL?
Mike Shanahan and his son Kyle have installed a pistol offense for Robert Griffin III that isn't very different from what he ran at Baylor, and NFL defenses are still looking off balance in Week 13.
Of course, some of that is how good Griffin is at running the system, but it still dispels some longstanding ideas about what can work in the NFL.
Sure, defenses will catch up, the Shanahans will evolve and the cycle will continue, but coaches like them are willing to make unorthodox choices. That will create more diversity in offensive NFL football.
That's a good thing for the viability of the game.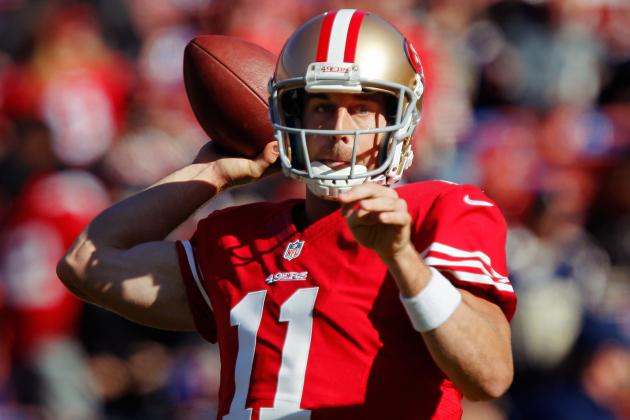 Brian Bahr/Getty Images

The NFL is being more cautious about concussion reporting and protocol. Doctors are being more strict about clearing players for contact. More penalties are being called when defenseless players are hit helmet-to-helmet.
All of these things, and more all-around awareness of head injuries, are reforming a football culture that used to look at "having your bell rung" as something similar to a skinned knee.
That will give the game longevity because parents won't be as reluctant to let their children play. The league may stay still absorb a sizable blow in court for past inability to deal well with head injuries, but the issue looks like it will be dealt with in the right way in the future.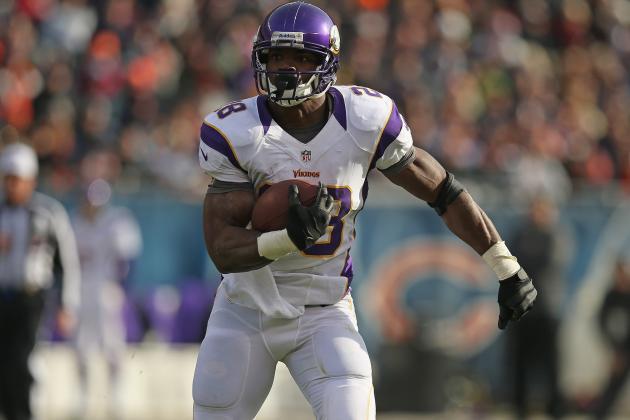 Jonathan Daniel/Getty Images

It still hasn't been a year since Adrian Peterson tore multiple ligaments, including the ACL in his left knee, but he is leading the NFL in rushing yards by a large margin.
He has an astounding 947 rushing yards in the last six games. If he gains as many yards in the last four games as he has in the last four games he played, Peterson will break Eric Dickerson's single-season rushing record.
All of this while Peterson has been saddled with one of the worst quarterbacks in the league.
We're watching a player on the Jim Brown/Walter Payton level of greatness, and it doesn't look like he is slowing down any time soon.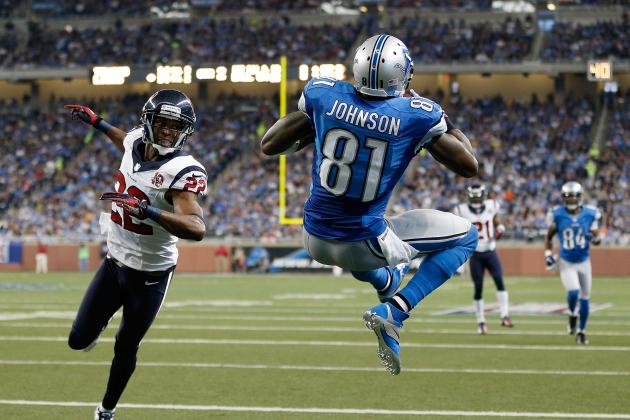 Gregory Shamus/Getty Images

Madden now has a Calvin Johnson curse.
Instead of slowing down after being on the cover of the video game known for bad luck, Johnson is currently on pace to break Jerry Rice's NFL single-season record for receiving yards.
The scary thing is that Johnson was contained well in three of the first seven games this season, and he only came alive after battling soreness in his knee.
Johnson just turned 27, so we probably haven't seen his best yet. The Lions receiver's high-wire act is one of the league's more essential weekly versions of must-see TV.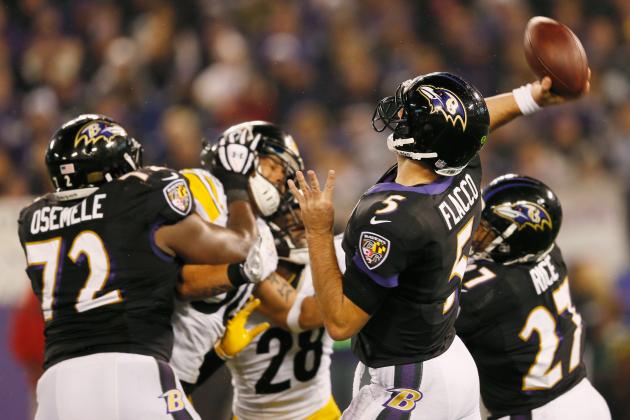 Rob Carr/Getty Images

This is the premier rivalry in the game, with two teams that value physicality and team unity as much as any in the league.
The games are always hard-hitting, emotional and full of breathtaking changes of fortune. They meet twice each regular season, but the teams have also squared off in epic playoff games in two of the last four seasons.
They appear to be on a collision course again this season, playing two contests already that have come down to the final possession.
Games between the Steelers and Ravens are and will continue to be what the NFL is at its very best.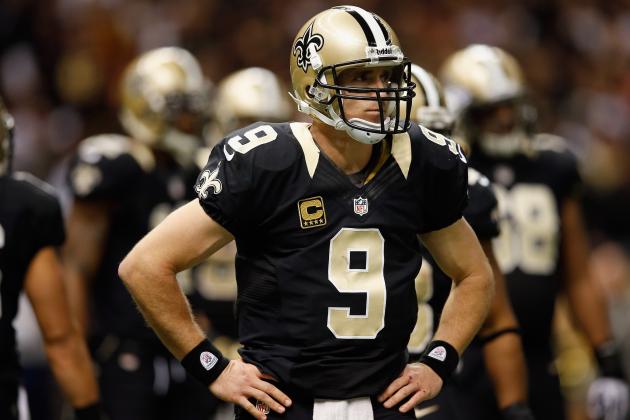 Chris Graythen/Getty Images

Fantasy football continues to boom, with over 22.3 million players, according to Chicago outplacement firm Challenger, Gray & Christmas.
Fantasy football is the kind of hobby that gets more fun when more people do it. This is driving interest in the league all over the globe, and catering to the fantasy football community has introduced more coverage of the game.
The bottom line is that as fantasy football grows, the league's revenue and interest will grow, which is good for everyone associated with the game.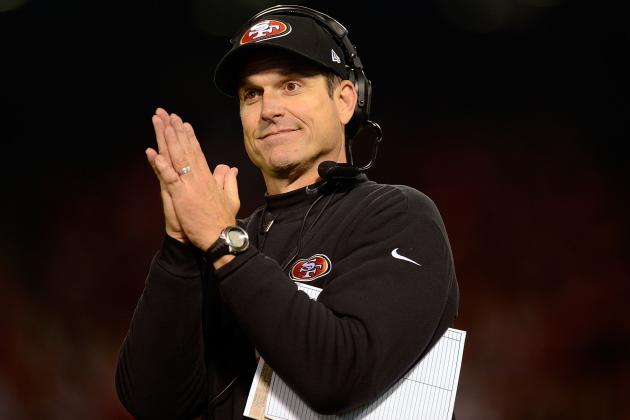 Thearon W. Henderson/Getty Images

Outside of Belichick, no head coach seems more willing to go against NFL orthodoxy than San Francisco's Jim Harbaugh.
His colorful press conferences and budding feuds with other head coaches are entertaining, but his decision to plug in second-year quarterback Colin Kaepernick will be dissected for a while.
You just don't replace a quarterback who is having a career year when your team is in the first place—that is, unless you are Jim Harbaugh.
The handling of Alex Smith already looks like one of the most fascinating stories of the upcoming offseason. Whatever Harbaugh does, chances are, we'll be talking about it.