Ranking the 10 Hottest Seats in the NFL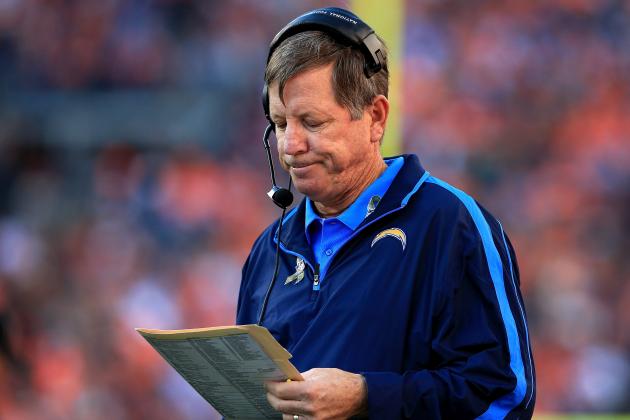 Doug Pensinger/Getty Images

'Tis the season to get fired!
Fa-la-la-la-la, clean out your desk!
It's that most wonderful time of the year where some NFL coaches start thinking ahead to the playoffs (although they'd never admit it) and others begin scanning the classifieds to see if Home Depot might be hiring.
For those latter coaches, at least they can take solace in the fact that their seats are keeping them warm through the cold winter months. But if their name is on this list, then I hope they rented instead of buying.
Begin Slideshow

»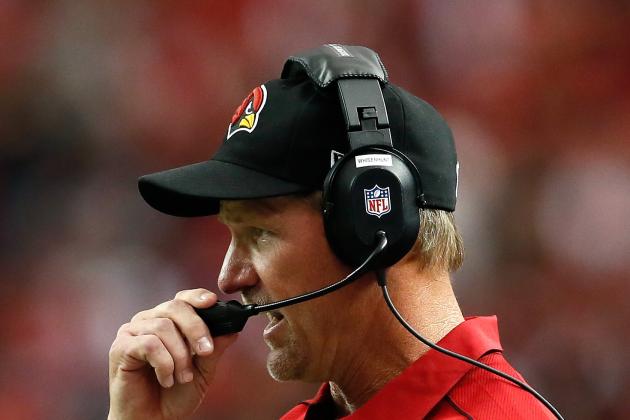 Kevin C. Cox/Getty Images

It wasn't that long ago that the Arizona Cardinals were 4-0 and everyone was patting head coach Ken Whisenhunt on the back.
Now, after seven straight losses and with the team headed towards another disappointing season, the grumbling is growing in the desert, and any goodwill that Whisenhunt had left over from the team's Super Bowl trip in 2008 is just about used up.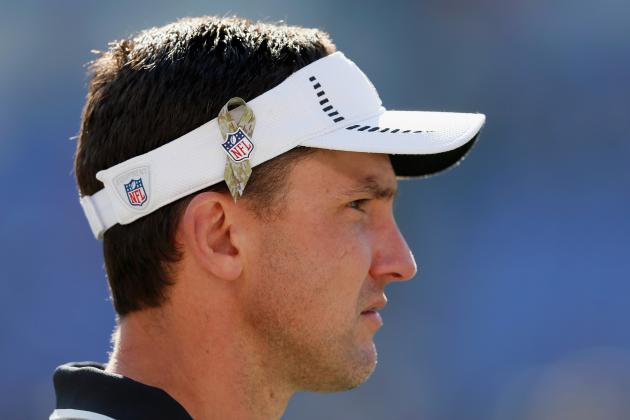 Rob Carr/Getty Images

2012 was supposed the dawn of a new era in Oakland, with the Raiders vowing a return to the glory days of "Commitment to Excellence."
Instead, the Raiders have been awful, and their defense is the worst in the league (32.4 points allowed per game). While Dennis Allen likely deserves at least one more year to try to right the ship, patience is in very short supply with fans of the Silver and Black right now.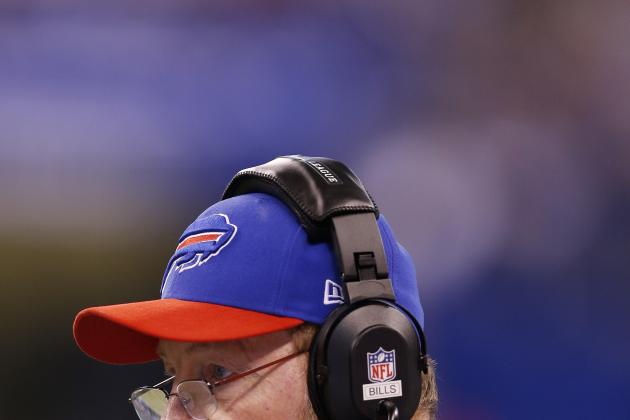 Joe Robbins/Getty Images

The Buffalo Bills entered the 2012 season with increased expectations after a flurry of offseason signings led to the team being labeled a trendy dark-horse playoff contender.
Instead, the Bills now appear headed towards a seventh straight losing season, and that sort of prolonged futility does not bode well for whatever poor schmuck happens to be the head coach at the time.
This year, that schmuck is Chan Gailey, although given his long and successful career as an NFL head coach, this year's struggles are surprising.
Wait, you mean he doesn't have a long and...
Never mind.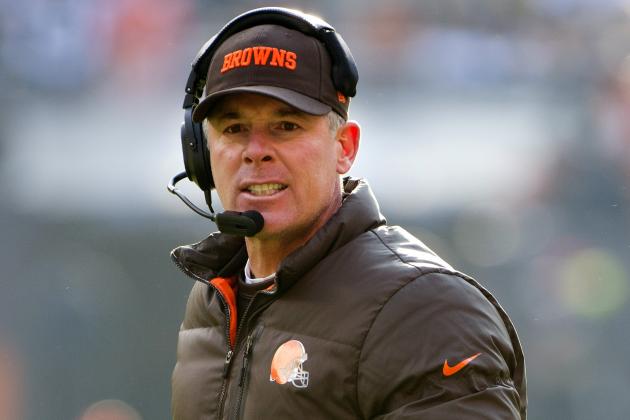 Jason Miller/Getty Images

The only reason that Pat Shurmur isn't higher on this list is that he's so fired that if he was any more fired he'd be hired.
The fact that Browns fans have to wait until December for it to happen is just one more example of the universe sticking it to Cleveland because it can.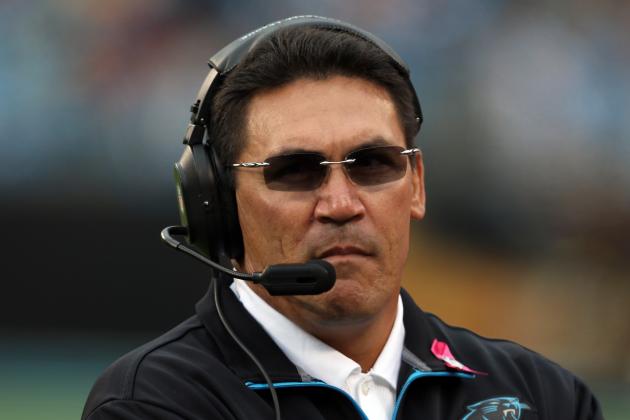 Streeter Lecka/Getty Images

After losing yet another heartbreaker to the Tampa Bay Buccaneers in Week 11, Carolina Panthers head coach Ron Rivera met with team owner Jerry Richardson, according to the Associated Press via ESPN.
Richardson offered "no guarantees" other than that no decision would be made regarding Rivera, who is 9-18 as head coach in Charlotte, until after the season.
In other words, you're fired. Just not yet.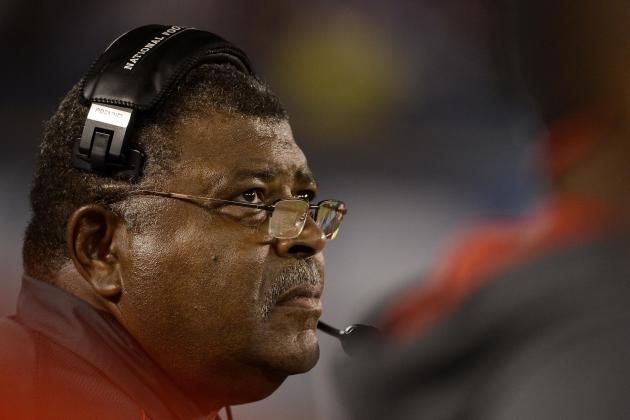 Donald Miralle/Getty Images

Shhhhh. Be quiet. You'll wake up Romeo.
At least I hope he's been asleep all season long. Not only would that go a long way towards explaining why the Chiefs have been so terrible, but it also explains how a team's head coach can have no idea how many carries his star running back has gotten in a game.
That happened to Crennel last month.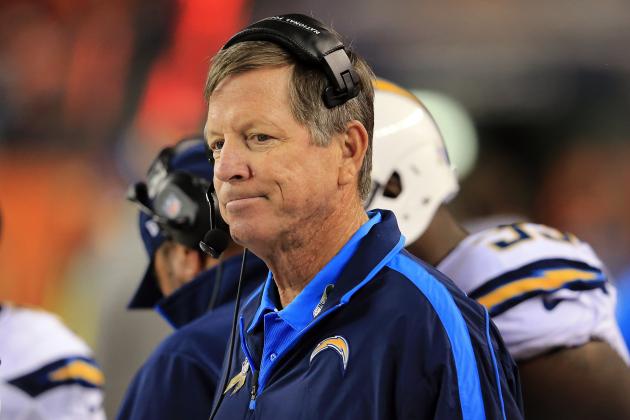 Doug Pensinger/Getty Images

I'm sure that after Sunday's meltdown against the Baltimore Ravens, San Diego Chargers fans will scream from the rafters that head coach Norv Turner should be ranked higher on this list and should absolutely be fired.
However, I actually have this figured out.
The Chargers already fired Turner after the 2010 season, but Norv, oblivious as always, just kept showing up for work every day.
Change the locks? Showed up.
Called the cops? Showed up.
Eventually, they just gave up.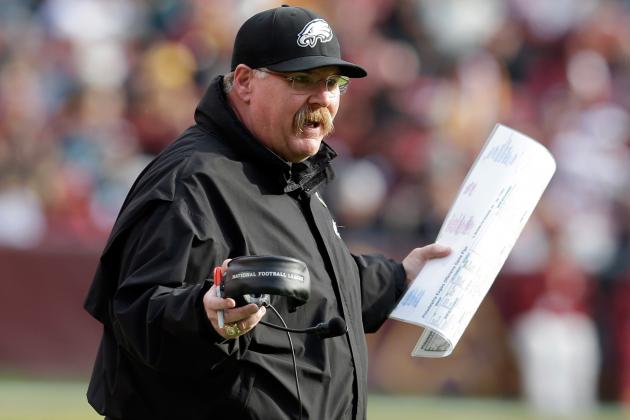 Rob Carr/Getty Images

The longest-tenured coach on this list by a sizable margin, 2012 will all but certainly be Andy Reid's 14th and final season as the Philadelphia Eagles head coach.
Reid enjoyed a great deal of success in Philly, winning six NFC East titles and advancing to a Super Bowl, but that's not what I'm going to miss once he's gone.
For years, Reid has provided endless comic material with his somewhat unusual clock management and coach's challenge skills, and his firing is going to leave a huge hole where the funny used to be.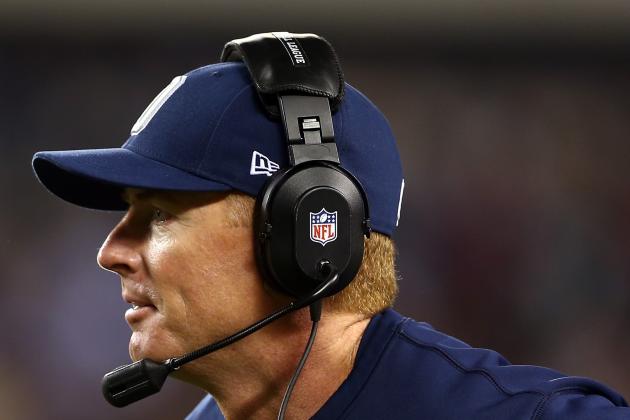 Elsa/Getty Images

When you are the head coach of the Dallas Cowboys, there are two basic performance requirements:
1. Make the playoffs every year.
2. Win the Super Bowl every year.
Now in his third season, Jason Garrett has accomplished exactly zero of those goals, and given that Jerry Jones is not generally regarded as the most patient owner in professional sports, Garrett's odds of seeing a fourth year in Big D are shrinking by the week.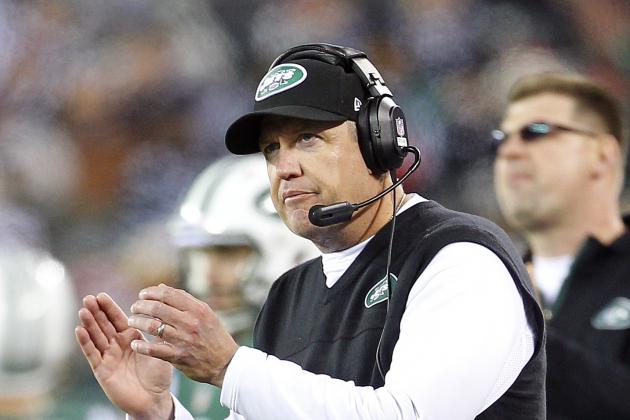 Rich Schultz/Getty Images

I am still—and always will be—profoundly angry that the New York Jets were not the team featured on HBO's Hard Knocks this year.
Granted, I didn't think the implosion would be quite this awe-inspiring, but I thought one was coming, and sure enough, there's no team in the NFL that's a bigger mess right now than the Jets.
Sure, there are teams with worse records, but when it comes to dysfunction and controversy and distraction, no one can hold a candle to Rex Ryan and Gang Green in 2012.
I guess they decided to get a head start on the Mayan Apocalypse.