5 Players the Kansas City Chiefs Could Take in the First Round of 2013 NFL Draft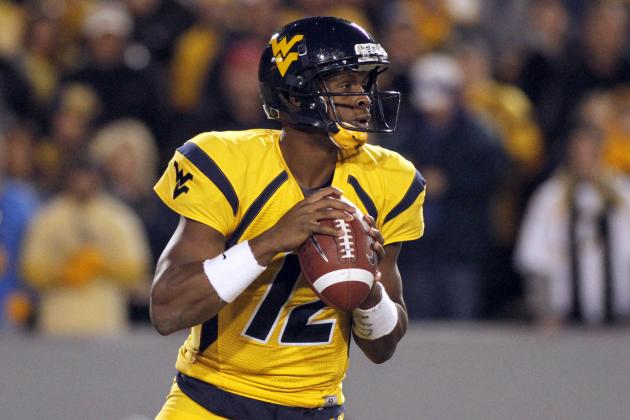 Justin K. Aller/Getty Images

Even though there are only five games left, it's never too early to start talking about the 2013 NFL draft. Especially if you're a Kansas City Chiefs fan.
With the Jacksonville Jaguars picking up a win on Sunday over the Tennessee Titans, the Chiefs are the worst team in the NFL with a 1-10 record.If the draft started today, the Chiefs would select first.
As the worst team in the NFL, the Chiefs have plenty of holes to fill. If they end up with the No. 1 overall pick, they can fill one of those holes without having to worry about another team ruining their first-round draft plans.
Here are five players the Chiefs should consider in the first round of the draft.
Begin Slideshow

»
Justin K. Aller/Getty Images

Geno Smith has been part of a dynamic offense in West Virginia. As a senior, Smith has limited his turnovers and has been a scoring machine.
Although the Mountaineers haven't played well, it's mainly because the defense has allowed a lot of points. Smith has done his job—he's played a big role in West Virginia's high-scoring offense.
Matt Cassel's time in Kansas City is up. He's been replaced as the starter by Brady Quinn for the second time this year. That's a good sign that drafting Smith is a realistic possibility.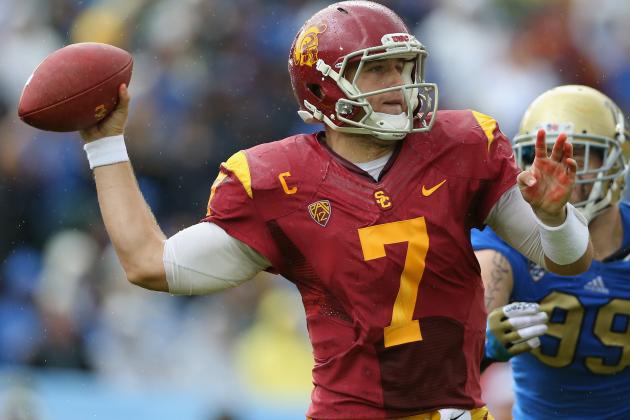 Jeff Gross/Getty Images

Although most scouts value Smith over Matt Barkley, a lot can happen between now and late in April.
If Scott Pioli, or whoever the Chiefs general manager will be in the offseason, spends a lot of time evaluating both quarterbacks, it's possible that Barkley could prove that he has better skill sets to be an NFL quarterback.
Bowl games, private workouts and the combine can make a big difference and help a player's draft value.
If Barkley has a good offseason, he could be a better option. Nonetheless, he is another available quarterback the Chiefs can consider.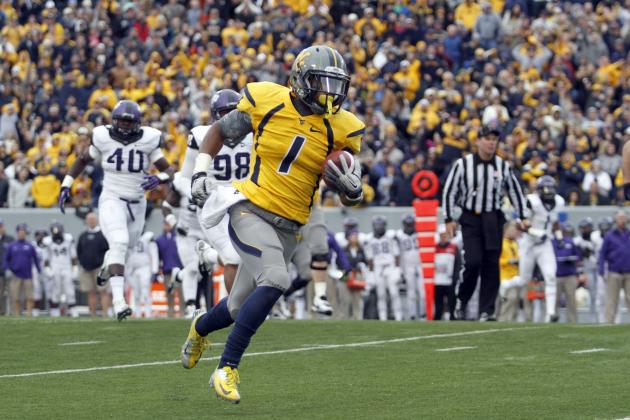 Justin K. Aller/Getty Images

Tavon Austin is not a player who should be taken with the No. 1 overall pick. However, if the Chiefs make a trade and get another first-round draft pick, it would not be a bad idea to consider Austin.
Austin leads the Big 12 in yards from scrimmage. Along with Smith, he's been a key part of West Virginia's hot offense.
As a receiver, Austin has recently been active in the receiving, rushing and special teams departments and has excelled in all three areas. With how Dexter McCluster's turned out since entering the NFL in 2010, maybe the Chiefs could have better luck with another versatile player in Austin.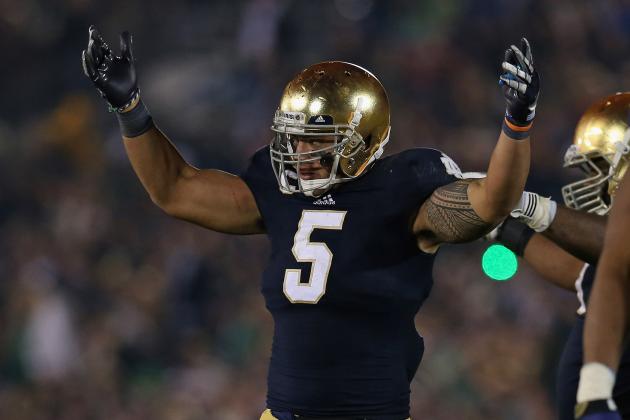 Jonathan Daniel/Getty Images

If the Chiefs find a legitimate answer to their quarterback woes through free agency, then that allows them to go after a different position in the draft. And if the Chiefs hold the top pick, it'd be hard to pass on Manti Te'o.
Te'o has the rare opportunity of winning the Heisman Trophy as a defensive player. The Chiefs have a strong group of linebackers in Derrick Johnson, Justin Houston and Tamba Hali.
If Te'o is added to that group, the Chiefs defense will be a force and offensive coordinators will have a hard time planning against the Chiefs.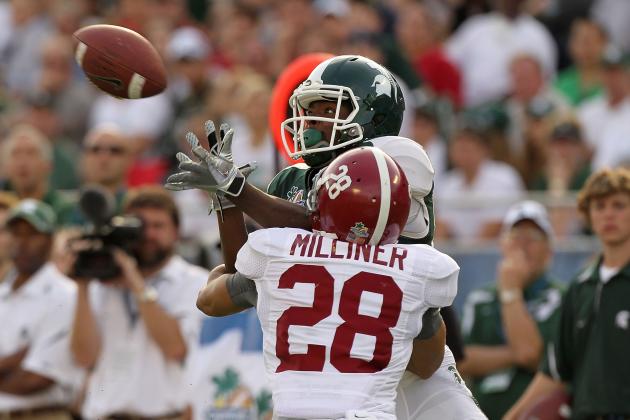 Mike Ehrmann/Getty Images

DeMarcus Milliner has been one of college football's top cornerbacks this season. After having to release Stanford Routt midway through the season, who signed a three-year contract in the offseason, the Chiefs desperately need a cornerback to play opposite of Brandon Flowers.
In a division where the Chiefs face Peyton Manning and Philip Rivers twice a year, Milliner can be a big asset on defense. And in a passing league, having two good cornerbacks is what defenses should be striving for.
Milliner's chances of being a Chief is low. But if the Chiefs do find a quarterback through free agency, then that opens up the possibility of taking another player and filling in another glaring gap.
Milliner has good size and speed for an NFL cornerback and can help a defense improve.