10 NFL Players Fans Should Be Thankful for This Thanksgiving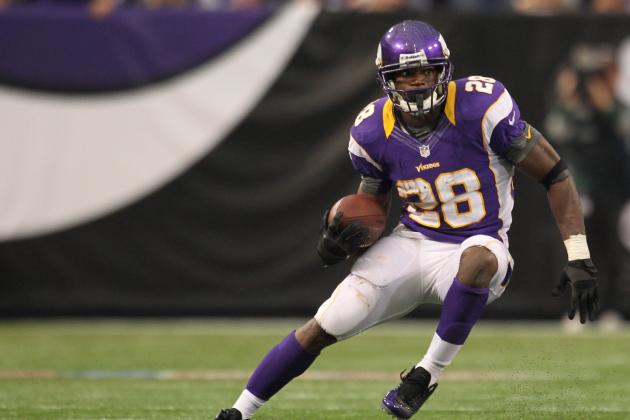 Brace Hemmelgarn-US PRESSWIRE

NFL fans have a lot to be thankful for this holiday season, regardless of what team they claim as their own.
The NFL is the most popular sport in America and continues to evolve each year. There's an unrivaled amount of parity when compared to other professional leagues, which places the NFL in a class of its own.
The NFL also happens to have some of the most spectacular athletes to grace any sport. There are 10 that have risen above the rest that NFL fans everywhere should be thankful for.
Witnessing the following players in their prime each and every week is something fans should be happy about this holiday season.
Begin Slideshow

»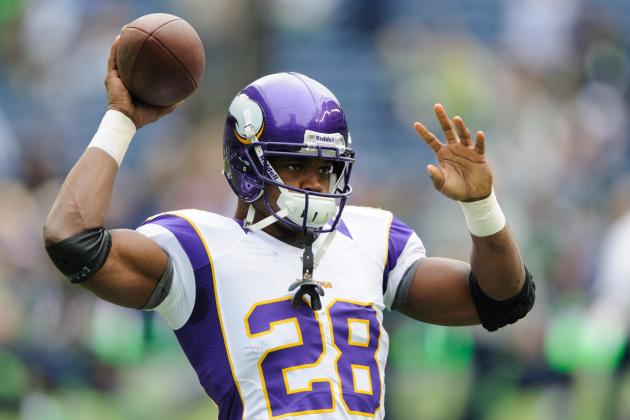 Steven Bisig-US PRESSWIRE

Despite suffering a serious knee injury late last season, Minnesota Vikings running back Adrian Peterson has managed to bounce back in a big way this year.
Peterson is the most exciting player in the NFL and leads the NFL in rushing with 1,128 yards and seven touchdowns, bringing his yards per carry to an impressive 5.8.
The Vikings are 6-4 behind the legs of Peterson, and through 10 games it's clear that his work ethic and drive, not to mention his talent, is simply on a level we have never seen before.
Peterson is one player every NFL fan should be thankful for, regardless of your allegiance.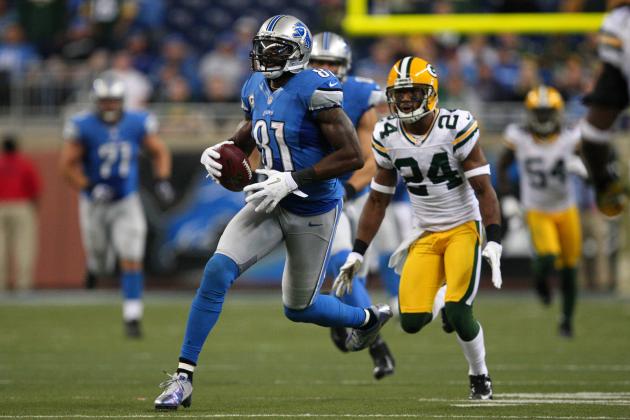 US PRESSWIRE

Calvin Johnson of the Detroit Lions is once again the best wide receiver in all of football. A year removed from a 1,681-yard, 16-touchdown campaign, Johnson is once again proving why he is simply on another level.
Johnson has already racked up 1,117 yards and three scores though 10 contests. He's once again entrenched himself as the most explosive player at the position.
While his touchdowns have taken a hit compared to a year ago, his numbers are jaw-dropping considering he has been battling injuries all season.
Johnson is a special talent that many of us are blessed to have witnessed. He's the wide receiver every kid is now dreaming of becoming and modeling their game after. Johnson is far from finished, but we should take a step back to simply appreciate just how great he truly is.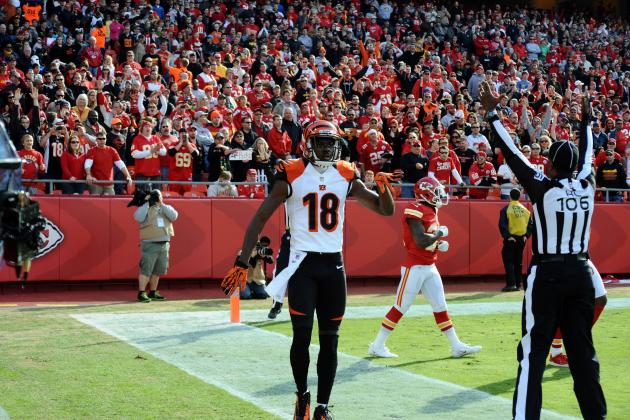 John Rieger-US PRESSWIRE

With the emergence of receiver A.J. Green of the Cincinnati Bengals, it's safe to say current NFL fans are officially spoiled.
Green is the next elite receiver in the NFL, if he doesn't fit that bill already. He's the type of receiver that instantly upgrades an entire offensive unit, and at 6'4" he has the ability to adjust to any pass and make even an amateur quarterback look proficient.
So far in 2012, Green has caught 64 passes for 911 yards and 10 touchdowns. He's averaging over 14 yards a reception, and it's safe to say there is not a man that can cover him one-on-one.
Without Green, the Bengals offense might just be the biggest joke in the NFL. Green is set to take the torch from Johnson as the best wideout in the NFL sooner rather than later, and fans should count their blessings.
Players like Green don't typically come around often. He has caught a touchdown in nine straight games, which ties for the third-longest streak in league history.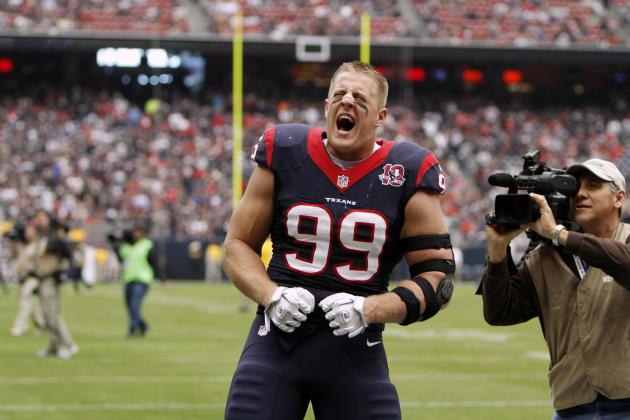 Brett Davis-US PRESSWIRE

Houston Texans defensive lineman J.J. Watt may not only be the best defensive player in the NFL, but he also has a legitimate shot at the MVP award in 2012.
In only his second year, Watt has emerged as the most dominant force in all of football.
In 10 games, Watt has recorded 49 tackles and 11.5 sacks. Even more impressive is his ability to defend the pass despite residing in the trenches.
Watt has officially recorded 11 passes defensed, meaning he has swatted down a ridiculous 11 passes at the line of scrimmage by simply reading an opposing quarterback's eyes and reacting.
Many of Watt's deflections have led to interceptions, and a few have led to touchdowns. Watt is a once-in-a-generation player, and fans everywhere will realize that soon if they haven't already.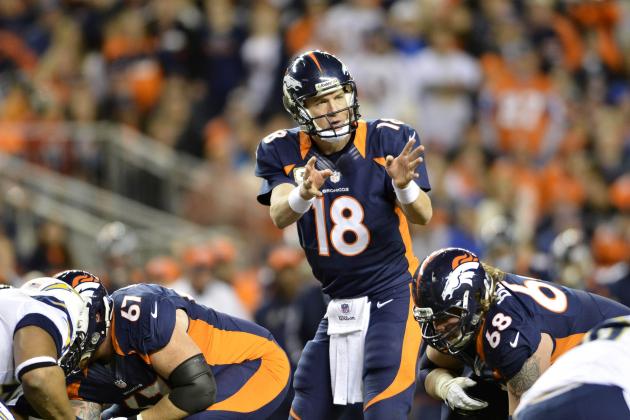 Ron Chenoy-US PRESSWIRE

John Elway and the Denver Broncos took a massive risk in bringing in Peyton Manning this past offseason after the Indianapolis Colts elected to cut him loose after a string of neck surgeries.
That gamble has paid off as Manning, arguably the greatest quarterback in the history of the game, has taken the Broncos to an elite, Super Bowl contender status.
Manning has thrown for 2,975 yards, 24 touchdowns and only seven interceptions, which shouldn't at all be a surprise considering his track record. Even his outstanding 106.2 quarterback rating is business as usual for Manning.
Fans everywhere should have always been thankful for Manning, but even more so now in the twilight of his career. Manning has aged like fine wine, and that doesn't happen often in this violent game.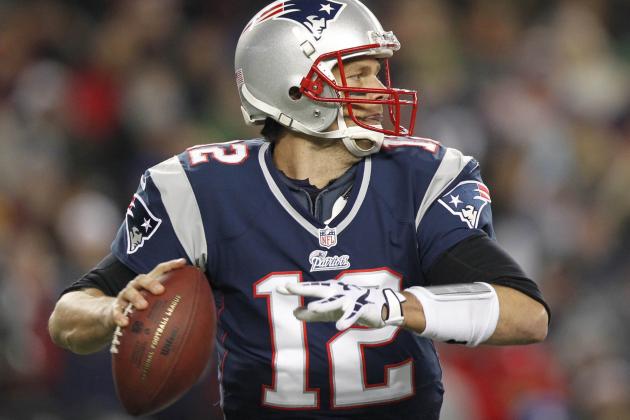 Greg M. Cooper-US PRESSWIRE

Here's a shocker for NFL fans out there: Tom Brady is playing at an elite level, and the New England Patriots look like Super Bowl contenders.
Brady is having another unsurprisingly stellar season with 2,976 yards through the air to go with his 21 touchdowns and three interceptions.
Brady has orchestrated one of the NFL's best offenses yet again and has managed to keep everyone from Rob Gronkowski to Julian Edelman involved in the action.
It's business as usual for Brady here in 2012, but as fans we shouldn't take that for granted. He has been exceptional since shocking the world as a late-round pick, and we need to realize it won't last forever.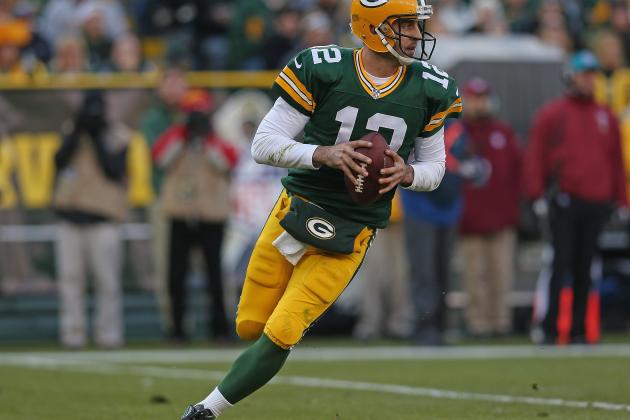 Jonathan Daniel/Getty Images

Green Bay Packers quarterback Aaron Rodgers is at it again. Rodgers is shredding opposing defenses with relative ease and leading the team to another potential Super Bowl run.
In 10 games, Rodgers has completed an astonishing 67 percent of his passes for 2,619 yards, 27 touchdowns and six interceptions.
A lot of this production has come with Pro Bowl receiver Greg Jennings missing time and tight end Jermichael Finley having seemingly lost his ability to catch the football.
Rodgers is the perfect example of a franchise player that elevates the production of every single teammate. While he still has a lot left in the tank, fans everywhere need to appreciate just how consistently great Rogers has been thus far in his career.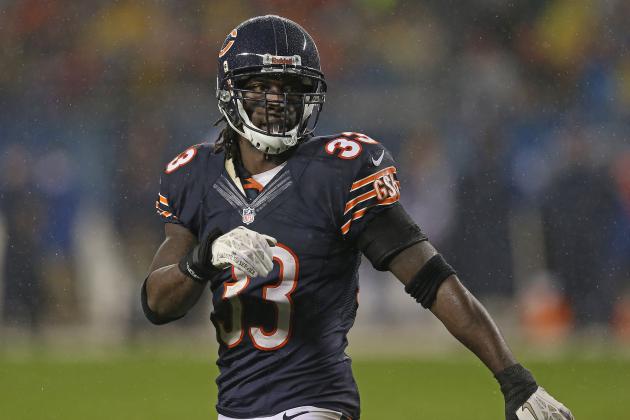 Jonathan Daniel/Getty Images

He may not get the publicity of a Darrelle Revis or Nnamdi Asomugha, but Chicago Bears cornerback Charles Tillman has been one of the best cornerbacks in the NFL for quite some time.
For some reason, the national media has elected to latch on to the Tillman train now in his 10th NFL season. It's long overdue.
Tillman is elite in every sense of the word, but he isn't your normal cornerback. He's not only able to shut down anyone in the NFL one-on-one, he's also an ultra-aggressive force against the run.
In only 10 games, Tillman has racked up 59 tackles and forced a ridiculous seven fumbles, along with two interceptions.
"Peanut" Tillman has been unappreciated his entire career, but NFL fans are beginning to realize just how great he is. Elite play in defensive secondaries is hard to find in what is now a pass-heavy league, but Tillman has weathered the storm beautifully.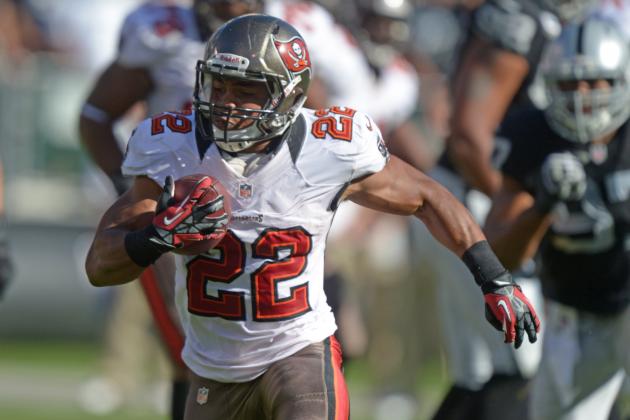 Kirby Lee-US PRESSWIRE

Rookie Doug Martin was selected by the Tampa Bay Buccaneers in the first round of the 2012 NFL draft to be a franchise back, and he's done just that in quite an impressive manner.
Martin is currently third in the NFL in total rushing yards with 1,000 through 10 games. He has a great 5.1 yards per carry average and is the focal point of the Bucs' great offensive attack.
Martin had his breakout game in Week 9 against the Oakland Raiders when he rushed for a ridiculous 251 yards and four touchdowns.
Fans everywhere then knew his name, if they hadn't already. He's one player each and every fan should be thankful for, because he's the next big thing at the running back position.
Kim Klement-US PRESSWIRE

The Indianapolis Colts made Andrew Luck the No. 1 overall pick in the 2012 NFL draft praying that he could be something similar to what Peyton Manning was for the franchise.
Luck is on track for that, and much more.
While his statistics aren't all that impressive with 2,965 yards passing, 12 touchdowns and 12 interceptions, what's impressive is how quickly Luck has legitimized the Colts.
Indianapolis currently sits in playoff position thanks to Luck's excellent play despite the lackluster talent surrounding him. He's the generational player that makes everyone around him better.
Luck's success is not only great for fans, it's inspiring. He's willing his team to victories as they fight for head coach Chuck Pagano, who is currently battling cancer.
That's something every NFL fan should be thankful for.