Fantasy Football Waiver Wire: Week 12 Targets to Pursue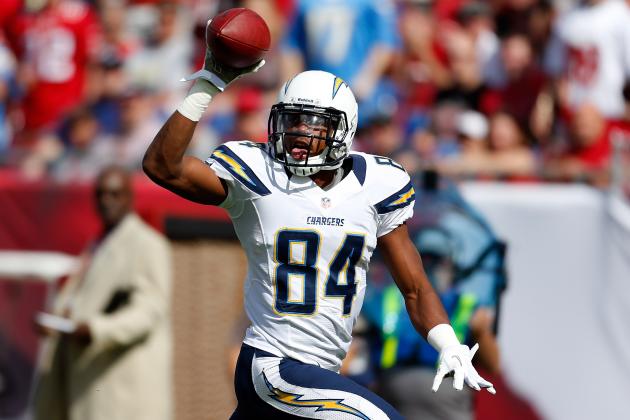 J. Meric/Getty Images

There are some weeks when having the waiver priority is like being first in line at the salad bar. Sure, everyone likes to get first dibs, but it's a lot less exciting when you're just getting, you know, salad.
But not this week, folks. This week's waiver-wire buffet is less salad and more prime rib and mashed potatoes. This week, there are plenty of players who are solid additions in the short term, and even a few who should contribute for your team over the duration of the season.
The pickings are good, in other words, and you don't have to brag about something lame like getting the fresh croutons. Now if you'll excuse me, I'm going to go eat something while you click through the slides—I'm suddenly hungry.
Begin Slideshow

»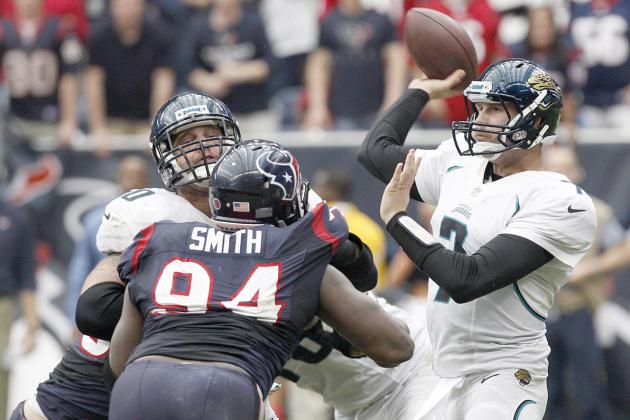 Thomas B. Shea/Getty Images

OK, let's get one thing clear—you should only be adding Chad Henne to your team if you are in desperate need of a quarterback and you play in a really deep league.
Assuming you satisfy both of those requirements, Henne is an interesting option this week. He's already been named the starter for Week 12, he's fresh off a four-touchdown, 354-yard afternoon against the stout defense of the Houston Texans and he has the Tennessee Titans up next.
Yes, those same Titans that allow 18.2 points to opposing quarterbacks each week in standard-scoring leagues—27th in the NFL. Believe it or not, Henne is an upside play this week.
But only if you really need the help.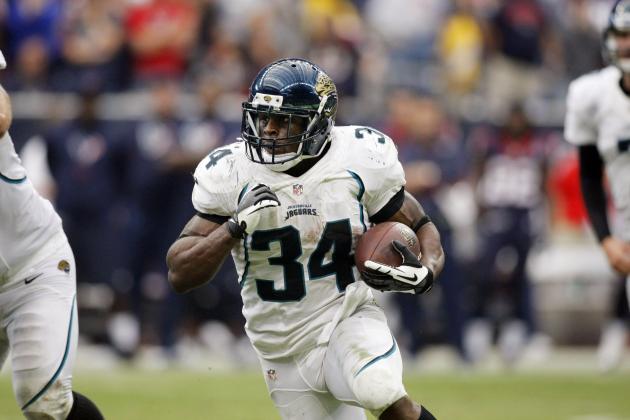 Brett Davis-US PRESSWIRE

Two Jacksonville Jaguars in a row? What sort of madness is this?
It's crazy, I know, but Parmele is a very intriguing option this week. For one, we've learned he's now the starter over Rashad Jennings in Maurice Jones-Drew's absence (via the Jaguars official Twitter account):
Mularkey said he will stick with Jalen Parmele at running back and will work Rashad Jennings in the rotation.

— Jacksonville Jaguars (@jaguars) November 19, 2012
For another, we know MJD is likely still a week away from returning (via Ryan O'Halloran of the Florida Times-Union):
Jones-Drew -- "very questionable" to play this week. Mularkey says

— Ryan O'Halloran (@ryanohalloran) November 19, 2012
Parmele rushed 24 times for 80 yards last week, about as good as can be expected when facing the Houston Texans. And with the Tennessee Titans up next on the schedule—a team that allows 23 fantasy points to opposing running backs per week in standard-scoring leagues, 29th in the NFL—he should improve upon those numbers.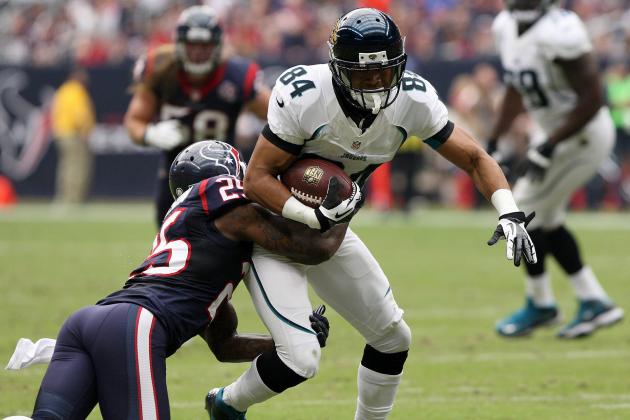 Troy Taormina-US PRESSWIRE

THREE Jacksonville Jaguars in a row? On a fantasy football article?
Now I've seen everything...
Unlike the previous two Jaguars, Shorts has been a viable fantasy option for more than a month. He has now scored double-digit fantasy points in standard-scoring leagues in four of the last five games, and as you might have guessed after reading the past two slides, the Tennessee Titans are kind to opposing players.
Believe it or not, Shorts is still available in 72.5 percent of ESPN leagues and 57 percent of Yahoo! leagues. Go get him!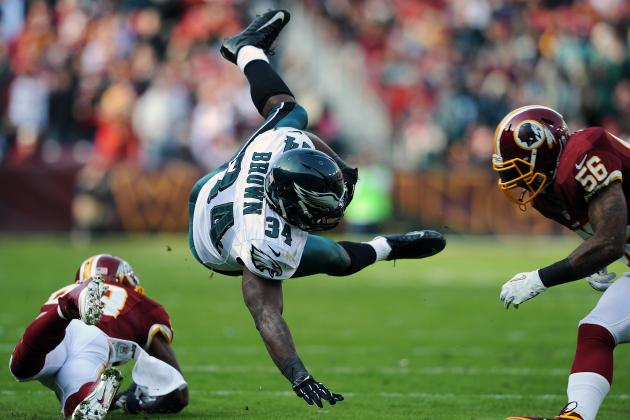 Patrick Smith/Getty Images

I'm not going to lie to you, dear reader, because I know you are strong enough to handle the truth. Plus, if I lied to you, I'd be out of a job pretty quickly, so this benefits me as well.
But the truth is, Bryce Brown is an incredibly risky pickup this week, if only because LeSean McCoy hasn't officially been ruled out of Monday night's game against the Carolina Panthers after suffering a concussion on Sunday.
He's a one-week stopgap in the first place, and if you make him your waiver priority, you could get burned. But Brown is clearly the player you want in the Philadelphia backfield if Shady can't play, and McCoy owners MUST add him as a handcuff this week.
Brown has looked really good when he has gotten touches this year. I've watched every Eagles game this year unfortunately, so I know. The Panthers allow 19.7 fantasy points to opposing running backs in standard-scoring leagues each week—23rd in the NFL.
If you don't mind the risk, the rewards could be very worthwhile. Trust me on this—I wouldn't lie to you, after all.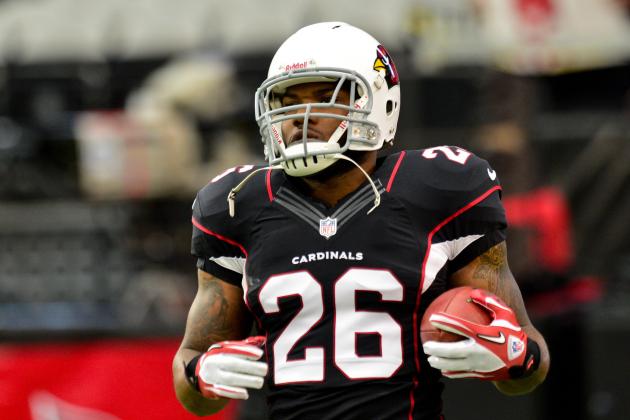 Matt Kartozian-US PRESSWIRE

Here's a tweet from Darren Urban of AZCardinals.com that fans of the Arizona Cardinals and fantasy owners desperately needing help at running back should be pleased to see:
RB Beanie Wells will be activated this week and Cards expect him to play.

— Darren Urban (@Cardschatter) November 19, 2012
I'm not sold on Wells being a great addition for this week. He'll probably get the start as the St. Louis Rams have been gashed by the run of late, but I'd imagine he'll split carries with LaRod Stephens-Howling and, quite simply, this Cardinals offense is pretty miserable.
But Wells should be a player you can plug in at the running back position for the rest of the year once he gets his sea legs. For that reason alone, he's a great pickup this week.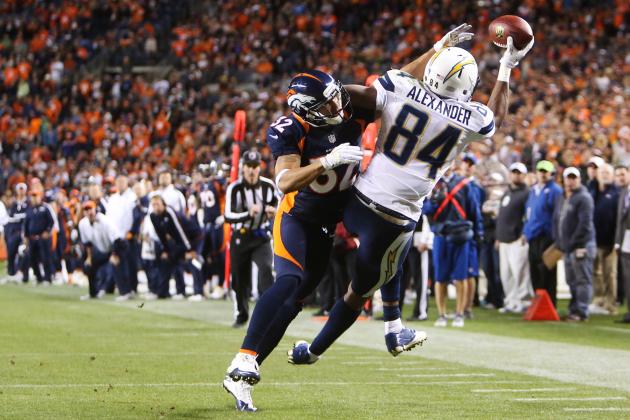 Chris Humphreys-US PRESSWIRE

In the past two weeks, Danario Alexander has 41 points in standard-scoring leagues. He's clearly overtaken the disappointing Robert Meachem as the No. 2 wide receiver in San Diego, and he's now finding the end zone at a more consistent clip than either Malcolm Floyd or Antonio Gates.
Did I mention that the Chargers signed him during the season yet? Oh, I didn't?
THE CHARGERS SIGNED HIM DURING THE SEASON!
And you should do the same. While San Diego's offense has been unpredictable this year, Alexander is clearly a big part of the game plan. This week, the team faces the Baltimore Ravens, a team that is much more vulnerable against the pass than in years past.
Go add Alexander if you need some wide-receiver depth. He could end up being fantasy football's waiver-wire MVP this year.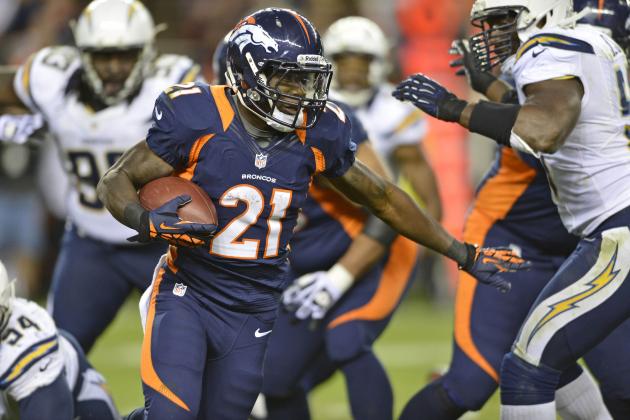 Ron Chenoy-US PRESSWIRE

I guarantee you there were Willis McGahee owners who were clicking through this slideshow and praying I'd forgotten about Ronnie Hillman. Surely, they were hoping I'd stay quiet about Hillman so they could covertly add him this week to handcuff the loss of McGahee.
I'm sorry, McGahee owners, but I have a job to do here, and that's to tell people that Ronnie Hillman should absolutely be your top target on the wire this week.
As you probably know by now, McGahee could potentially miss the rest of the regular season with a knee injury, and Hillman is expected to get the first shot at starting for the Broncos. He's proven to be a dangerous runner to the outside with excellent burst and agility, and I'm envisioning him wracking up yards catching dump-offs and swing passes from Peyton Manning as he checks down.
And if he plays well against the Kansas City Chiefs—and let's be honest, everyone plays well against the Chiefs—he should not only put up big numbers this week but earn the starting gig for at least the next month.
Sorry McGahee owners, but that makes Hillman the hottest commodity on the waiver wire this week. Here's to hoping you have priority.
Hit me up on Twitter—my tweets predict crazy things like Baylor upsets. Seriously.