Unlucky 13: 13 Players Who Need to Make the Biggest Offseason Adjustments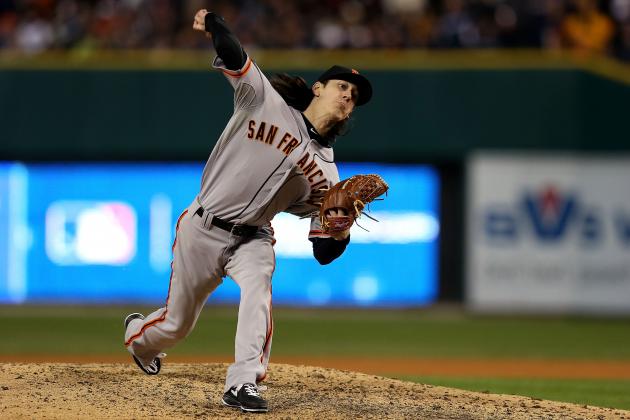 Jonathan Daniel/Getty Images

Every year there are players who have a career year offensively. These players often receive big salary bumps as well as accolades, increase in playing time (or batting order position) and pundits will talk about how it is the beginning of something special.
There are others who are at the beginning of the end.
This piece will look at those players who struggled mightily in 2012 and have to make some big time adjustments during the offseason to:
a) regain their former prowess
b) achieve their potential
c) come back strong from injury
Here are 13 players that fall into this category.
Begin Slideshow

»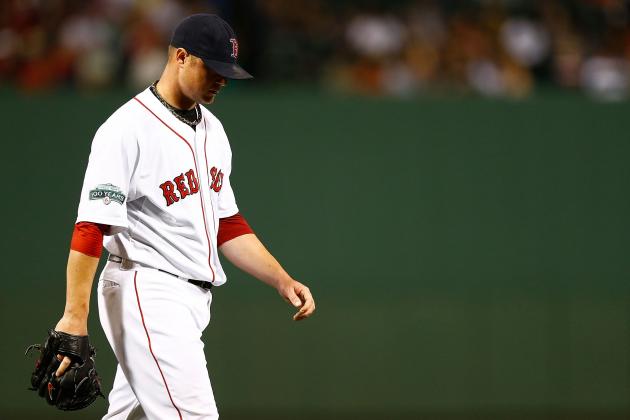 Jared Wickerham/Getty Images

9-14, 4.82 ERA, 1.38 WHIP, .273 BAA
Like most Red Sox, Lester had a career year in 2012. However, these were career lows.
The former ace has not yet recovered from his abysmal and historically bad September 2011.
Since becoming a full-time starter, Lester's lowest posted ERA was 3.47 in 2011. This past season just torched that mark.
In order to regain his role as one of the prominent lefties in the AL, Lester needs to make some big adjustments, whether it be in attitude, training or delivery.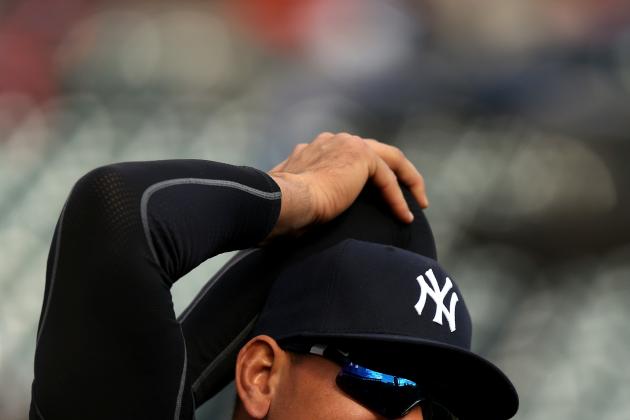 Jonathan Daniel/Getty Images

Postseason: 3-25, 12 SO
Can he recover from a train wreck of a postseason? Is his time in New York on its last legs?
This is a big turning point in A-Rod's career. Much like Jeter's 2010-2011 offseason, A-Rod could either fall into oblivion and ride his paychecks into the sunset or he can work hard and come back better than ever.
If only he would talk to Jeter and learn the secret... or Madonna's...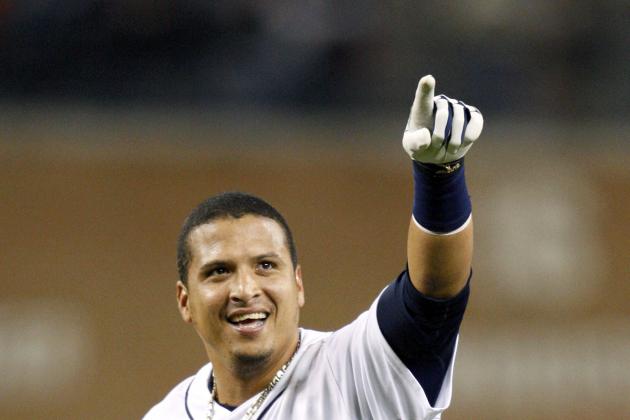 Jorge Lemus/Getty Images

2011: .330 AVG, 51/46 K/BB, 103 RBI
Often forgotten, V-Mart has been one of the premier hitters in the league for a while. I think he could have made a big difference for the Tigers in the postseason with his leadership, experience and great bat at the plate.
Will he become the full-time DH? With Avila and Fielder at catcher and 1B respectively, looks like V-Mart will probably play DH full-time.
The 34-year old has had some severe injuries throughout his career and catchers usually don't produce as well in the mid-30s.
As a result, V-Mart will need to make some big adjustments to save his career and maintain his .303 career AVG after being out of baseball for a full year. That being said, he did rebound nicely in 2009 after missing over half of the 2008 season (23 HR, 108 RBI, .303 AVG).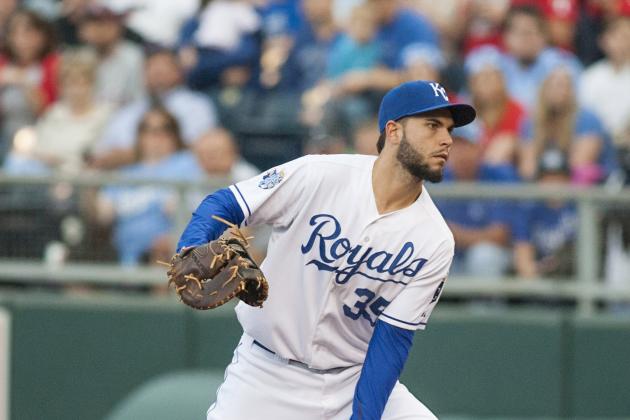 Tim Umphrey/Getty Images

.232 AVG, 14 HR, 60 RBI, .359 SLG
No one predicted such a terrible season from Hosmer after such a hopeful 2011. That being said, Hosmer never really got it going and quickly went from one of the brightest young stars to a question mark.
Hosmer's spot in the batting order fluctuated as much as his confidence I'm sure. He was entrenched as the number three hitter, yet there is only so long you can have your number three hitter hitting .230 (without a boatload of home runs).
In order to regain his very hyped up-and-coming status, Hosmer must work hard this summer and realize that you need to put in tons of effort in the offseason to achieve a full season of success in the bigs.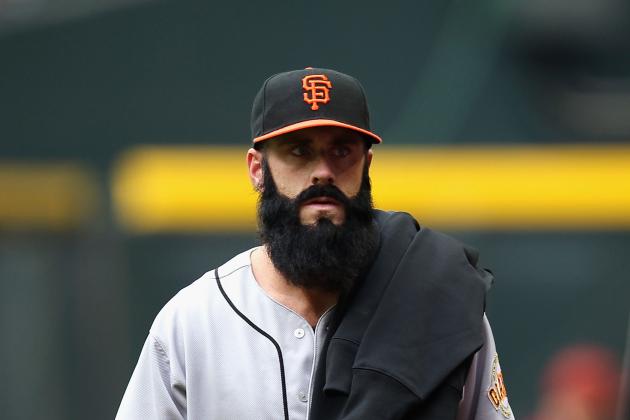 Christian Petersen/Getty Images

2011: 3.11 ERA, 1.47 WHIP
I believe that Wilson has always been overhyped because of his great personality and famous beard. He hasn't been a dominant closer since 2010 and even then that was only his second year of dominance.
The 30-year-old, who wasn't needed in order for the Giants to capture a second World Series since 2010, could easily become a disposable piece in 2012.
With a career 3.24 ERA and 1.34 WHIP, (compared to Papelbon's career 2.34 ERA and 1.02 WHIP) perhaps Wilson's best days are behind him, especially after missing the whole season with a severe injury and the bullpen doing an admirable job in his absence.
Wilson needs to make some big adjustments and regain his 2010 self.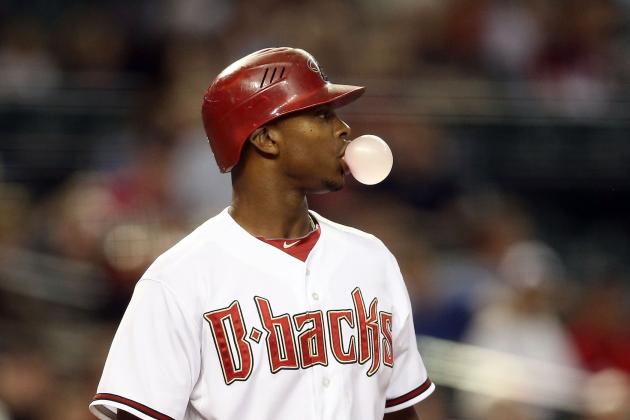 Christian Petersen/Getty Images

.280 AVG, 17 HR, 67 RBI, 121 SO
Once the cornerstone of the Diamondback franchise, Upton has now been on the trading block for quite some time.
It was not that Upton had a terrible 2012 campaign, but compared to his 2011 and rising status as one of the game's next best things at the age of 25, it was a disappointing 2012 where he hit 14 fewer home runs and stole fewer bases.
Upton should focus on a great offseason regimen to reassert himself as a top young outfielder in the MLB, and perhaps he can play his way out of town (if that is his desire).
A 110 R, 30 HR 100 RBI, 30 SB season is not out of the question for this once uber-promising budding star,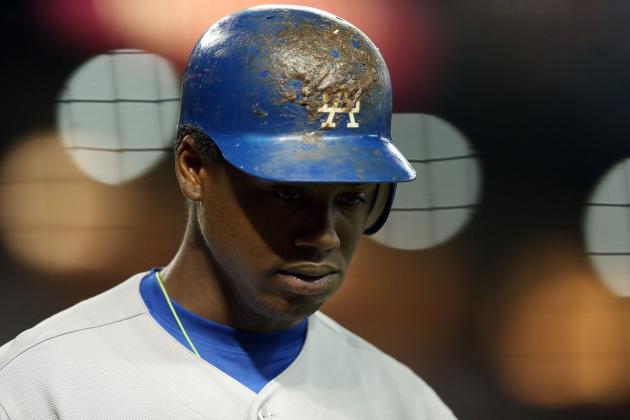 Christian Petersen/Getty Images

.257 AVG, .322 OBP, 79 R
One of the brightest young shortstops in the league, Hanley hasn't had a 'good' season by his standards since 2010. He has hit exactly .250 over the past two seasons.
.250.
Soon to be a 29-year old now living in Los Angeles, Hanley will really need to start the season strong in order to recoup some of his status as the league's elite shortstop.
A great offseason training program would suit him very well (since he did look a tad chubby at points) but do any of us think that he will hit the gym in his first year living in Los Angeles?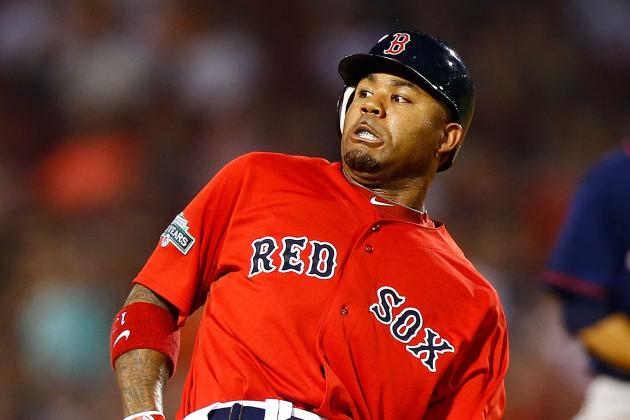 Jared Wickerham/Getty Images

One of the easiest members to add to this list, Crawford is now that joke with that joke of a contract.
Crawford is hoping to be ready for Opening Day, and needs to come out strong after a terrible two seasons in Boston.
After never having stolen fewer than 46 bases in a full year of service, Crawford stole only 18 in 2011 and was on pace for roughly 25 in 2012 before his injury.
If Crawford wants to gain any sort of relevance or be in the news for anything other than his contract (especially at the age of 31), then he needs to make some big time adjustments this offseason to work back to the player the Red Sox originally signed.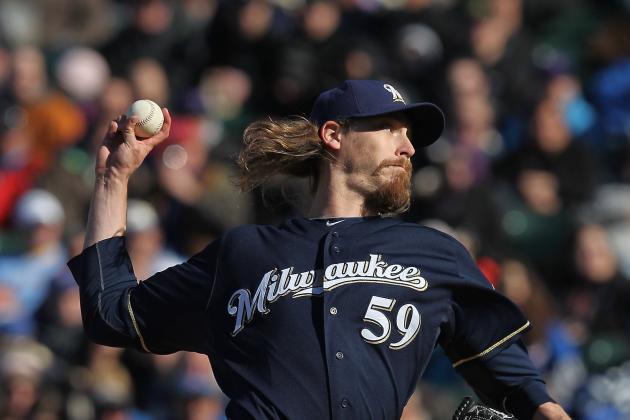 Jonathan Daniel/Getty Images

4.67 ERA, 1.44 WHIP
After coming out of nowhere and blossoming into a great closer in 2010, Axford followed up with an All-Star 2011 and a train wreck 2012.
Axford gave up more runs in 2012 than he did in 2010 and 2011 combined, and double the home runs.
Axford lost his closing gig midseason last year and he will need to work to get back the job security he had at the beginning of the 2012 campaign.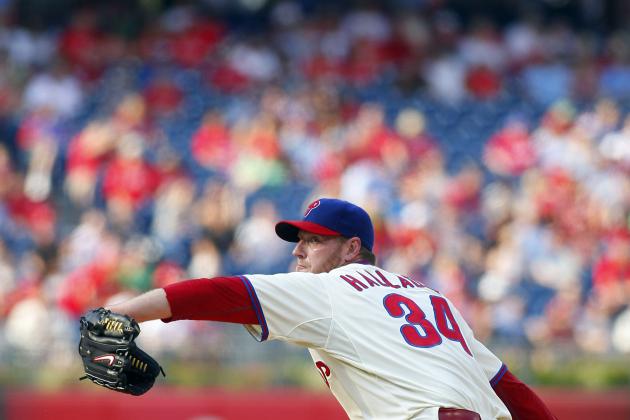 Rich Schultz/Getty Images

Arguably the most consistent pitcher in the MLB since 2000, Halladay had career lows across the board in 2012.
Yes, he was injured but his 4.49 ERA was his lowest in recent memory (by a long shot).
Normally one season isn't the end of the world but at the age of 35, one must wonder if this is the beginning of the end for Halladay as a top notch Cy Young candidate.
I personally do not believe so, but he needs to come out strong and maintain his strong work ethic to adjust from what made him disappoint in 2012.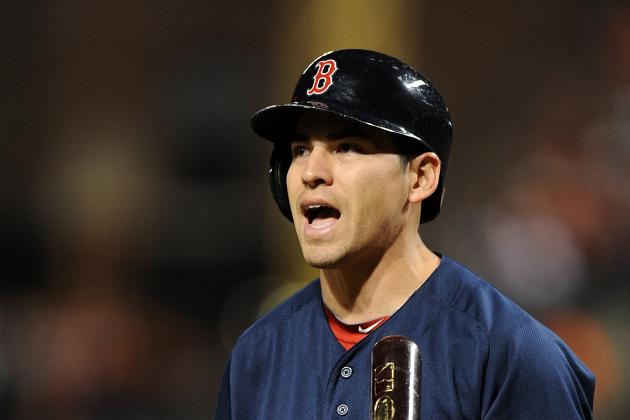 Greg Fiume/Getty Images

2012 (74 games): 4 HR, 14 SB, .271 AVG
Ellsbury missed more than half of the 2012 season and never looked the same. After an astonishing 2011 campaign (119 R, 32 HR, 105 RBI, 39 SB) Ellsbury's power looked completely sapped in 2012.
Will he regain some of the power that made him the most dangerous player in the AL (in my humble opinion) in 2011?
He will need to adjust and work hard this offseason to hopefully regain his muscle and speed to come back strong and lead the renaissance in Boston.
Doug Pensinger/Getty Images

5.18 ERA, 1.47 WHIP, 15 Losses
After logging only one year with an ERA over 3.00 since his rookie season, Lincecum went on to hold the highest ERA among qualified starters in the NL.
Lincecum was dreadful all season, yet many didn't worry too much as they felt it was a matter of time before he found his fastball.
To put it into perspective, Lincecum had TEN games in which he gave up five earned runs or more this season, he had averaged just over four per season in the previous four seasons. That being said, he was very successful out of the bullpen in the playoffs this season.
I would love to acquire Lincecum at his lowest value as he is too talented to not regain his former glory. Hopefully the World Series hangover doesn't hurt his revamped offseason workout.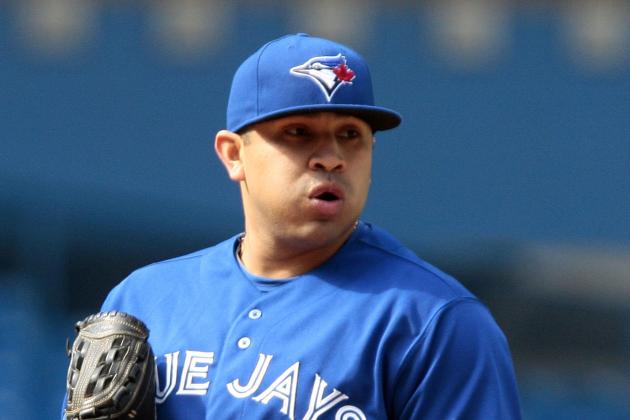 Abelimages/Getty Images

5.77 ERA, 1.67 WHIP, 124/105 K/BB, .282 BAA
Oh Ricky...how many different articles have I written about your terrible 2012 campaign?
I have yet to confirm this, but I believe it might be the worst season to follow an All-Star season in MLB history.
Romero had the worst ERA among qualified starters in the MLB. He gave up SEVEN or more runs four times (zero in 2011) and did not have one start (12 starts in 2011 with 1 ER or less) where he blanked the opposition all season.
I could sit here all day and tell you what he needs to do, but he is a hard worker and it was somewhat of a saving grace to know he had some injuries that could have slowed him down. With the help the Blue Jays have received this season, it is not on Ricky to be that ace, so perhaps being the third or fourth starter could help his confidence.
Get at me on Twitter @the__ste (double underscore) for fantasy advice, fantasy articles, Jays news and discussion, as well as anything else I find awesome.