MLB Trade Rumors: The 5 Players Most Likely to Be Dealt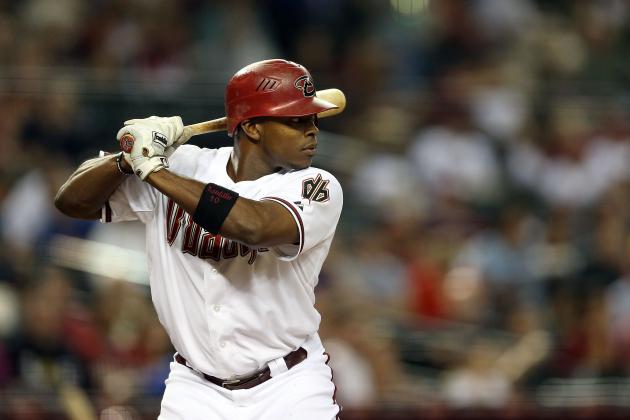 Christian Petersen/Getty Images

In a year where the free-agent market is not overwhelming, the biggest deals this winter may very well come via trades.
Already, we have seen a blockbuster between Miami and Toronto and even more can still come in the aftermath of that deal.
There are also a few big names, such as Josh Hamilton, who figure to be on the move and teams will be trying to fill those gaps.
Given some of the rumors that have circulated in the last month, here are five players I expect to be on the move this winter.
Begin Slideshow

»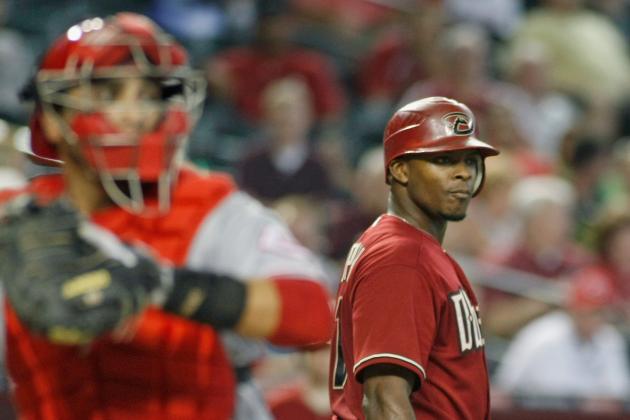 Ralph Freso/Getty Images

It is hard not to consider Justin Upton a likely trade candidate this offseason.
With a weak free-agent list, Upton is one of the more attractive names on the market, as he has been the past few seasons.
The question, though, is whether or not he is actually on the market.
CBS Sports' Jon Heyman wrote that Arizona owner Ken Kendrick believes "there's a very high likelihood Justin will be in our starting outfield when we start the new season."
But that is paired with the caveat that "Nobody has knocked [Kevin Towers'] socks off with an offer," as The Boston Globe's Nick Cafardo suggested.
If it is true that the right deal has yet to come along, then Kendrick's comments are rather conditional. I expect Upton's status to be a bit more clear come Christmas.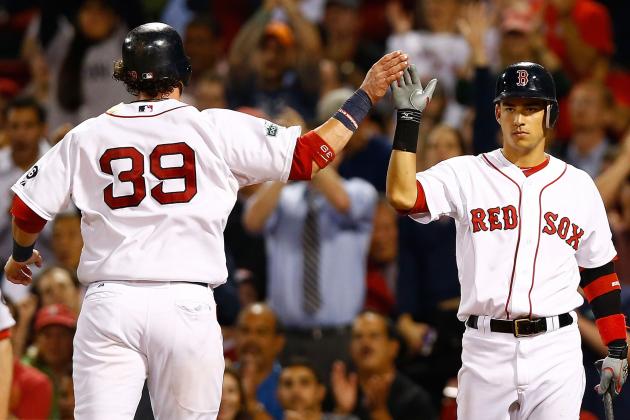 Jared Wickerham/Getty Images

The time is fast approaching when the Boston Red Sox will have to make a choice: Jarrod Saltalamacchia or Ryan Lavarnway?
They have already signed David Ross as a backup, which would not be a particular death knell in another circumstance—Kelly Shoppach played a similar role a year ago—however, with Saltalamacchia's inability to prove himself as a legitimate everyday option, it may be time to commit to Lavarnway.
Although "Salty" hit a career-high 25 home runs in 2012, he only batted .222 and allowed 80 stolen bases on the defensive side.
Again, Nick Cafardo speculates that Saltalamacchia could fit nicely with the White Sox as a replacement to A.J. Pierzynski. If that happens, Gavin Floyd could be good for the Red Sox at the back end of the rotation.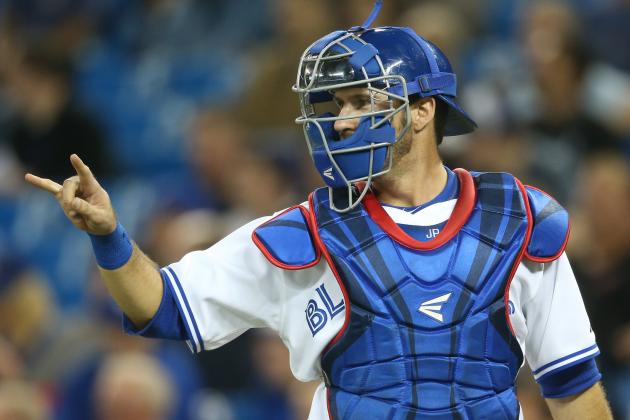 Tom Szczerbowski/Getty Images

It would not be the most dramatic move, but after the Blue Jays' blockbuster deal with the Marlins—a deal which included veteran John Buck—it is reasonable to expect a follow-up trade.
Buck will be making his second appearance with the Blue Jays (he hit .281 with Toronto in 2010). He saw a drop in production last season, hitting below the Mendoza Line through 106 games.
J.P. Arencibia seems to have a better upside because of his age and might fetch a better return on the trade market.
Toronto seems handcuffed bringing in Buck.
No worries. Toronto has top-catching prospect Travis d'Arnaud waiting in the wings. Likely, that will be what forces Arencibia out of Toronto more than anything.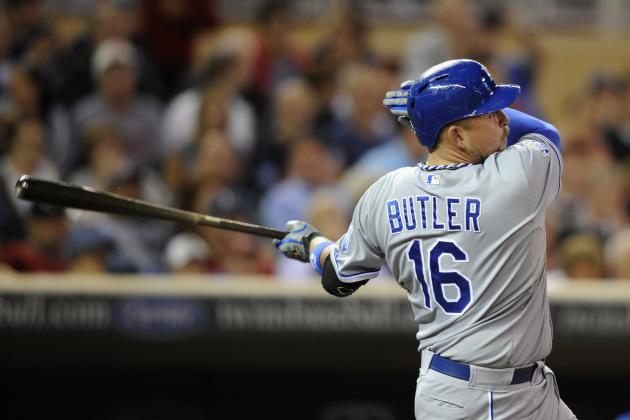 Hannah Foslien/Getty Images

I find it hard to trust that Kansas City has the ability to keep any stud players.
We've seen it time and time again, the Royals are the epitome of a struggling small-market team and they develop top-tier talents without the ability to retain them—Zach Greinke and Carlos Beltran, just to name two.
In 2015, the final year of his contract, Butler will be expected to make $12.5 million.
Right now, he is worth every cent, having hit .313 with 29 home runs and 107 RBI this season. He also appeared in the All-Star Game held in Kansas City.
Lately, Major League Baseball has tried to generate an influx of revenue by hosting the All-Star Game in stadiums that are struggling, so maybe this year will be the turning point for the Royals.
If not, I see Butler being the next casualty for Kansas City fans.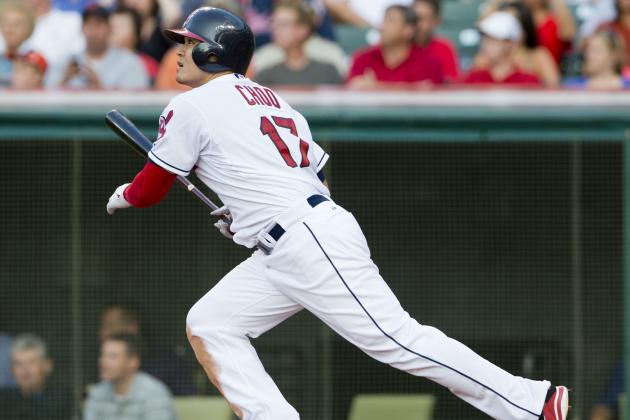 Jason Miller/Getty Images

Having added Terry Francona as their new manager, the Cleveland Indians are moving forward with their rebuilding.
Danny Knobler of CBS Sports has reported that both shortstop Asdrubal Cabrera and outfielder Shin-Soo Choo are available in exchange for "front-end pitching."
This poses an interesting question: are they worth it?
In 2012, both players were equally productive: Choo hit .283 with 67 RBI, Cabrera hit .270 with 68 RBI—decent numbers for a weak team.
It will depend on what the Indians mean by "front line." It could take a package deal including both of these players to yield anything.
Right now, the market for a shortstop will be more in demand than for an outfielder.
That said, if the Indians are in fact willing, teams that have already shown interest in Choo earlier this month might also be interested in Cabrera.
Hopefully, Cleveland will keep that value on the field if the right deal does not present itself.