Reggie Wayne and 7 WRs Who Are QB's Best Friends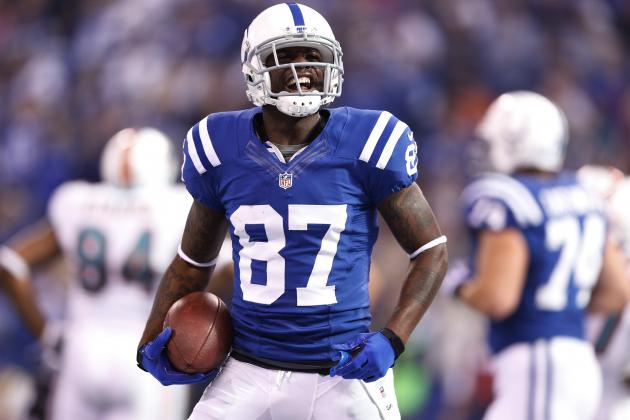 Joe Robbins/Getty Images

Quarterbacks and wide receivers naturally need to get to know each other, but some duos take it a step further.
They build a bond, a chemistry and a friendship that becomes unstoppable.
Some QBs are great on their own and the same can be said for plenty of WRs, but when you are able to unite two players and develop a unique connection, it can become a perfect offensive storm.
The NFL has numerous of these pairings within its ranks today. Let's take a look at each of them, starting in New York.
Begin Slideshow

»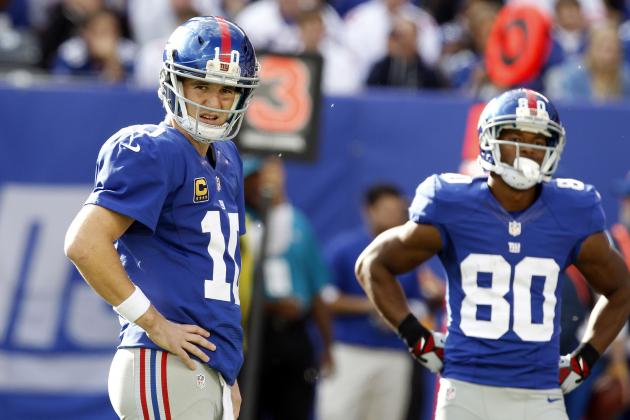 The Star-Ledger-US PRESSWIRE

Quarterback: Eli Manning
Just three short years ago no one had ever heard of Victor Cruz, and end-zone salsa dancing was nonexistent.
Oh, how times have changed.
New York Giants QB Eli Manning has found a new best friend in Cruz, a quick footed wideout that can make plays all over the field, catching passes in traffic or burning cornerbacks on the outside.
Some thought Cruz's 1,536 yards and nine TDs last season were a fluke. His 717 yards and seven TDs through nine games this season have said otherwise.
Gregory Shamus/Getty Images

Quarterback: Matthew Stafford
Maybe the "Madden Cover Curse" is real. I refused to believe in it until this season, but if Calvin Johnson can be held to one touchdown through eight games, anything is possible.
Still, he and QB Matthew Stafford form one of the most dangerous duos in all of football. When you combine the freakish size and athleticism of Johnson with the rocket launcher of an arm that Stafford has, results usually follow.
Even without connecting for touchdowns with Stafford, Johnson is third in the NFL with 767 yards receiving this season.
These two will ensure the Lions remain relevant for the foreseeable future.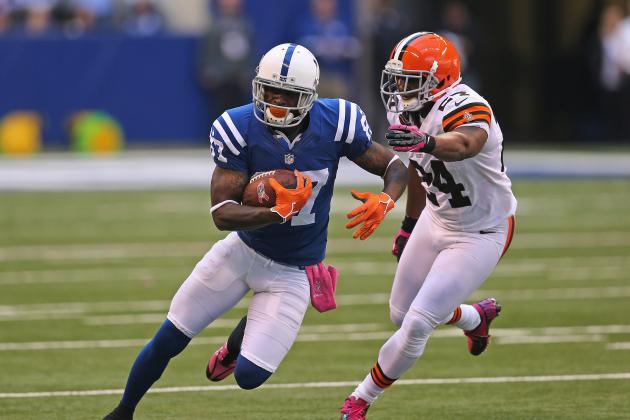 Jonathan Daniel/Getty Images

Quarterback: Andrew Luck
Every young QB would be lucky to benefit from the skill set of Reggie Wayne. It just so happens that the rookie QB least in need of a great supporting cast, Andrew Luck, was supplied just that in the form of Wayne.
Before this season, many people were wondering if Wayne had anything left in the tank. Spending a season with Curtis Painter as the signal-caller will do that. Now, Luck has arrived, and he and Wayne have formed an immediate bond.
Wayne is among the best receivers in football again, with 835 yards and three touchdowns through eight games.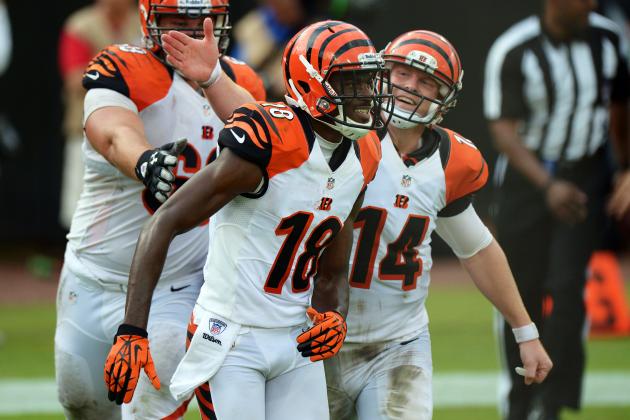 Jake Roth-US PRESSWIRE

Quarterback: Andy Dalton
A.J. Green is talented enough to improve the play of any QB, but the fact that he and Andy Dalton joined the Cincinnati Bengals at the same time makes this one of the best situations in the league.
Dalton and Green have been able to grow, mature and prosper with each other. Building chemistry and even finding a way to catapult the Cincinnati Bengals into the postseason in their rookie campaign last year.
This season, Green and Dalton have continued their connection. Green has 735 yards receiving and eight touchdowns through eight games.
Greg M. Cooper-US PRESSWIRE

Quarterback: Tom Brady
Tom Brady has elevated the play of countless wide receivers over the years. However, he has never had a weapon at his disposal quite like Wes Welker.
Welker is one of the most reliable slot receivers of all time. He is fearless over the middle of the field and has hands like glue.
How many times have we seen 3rd-and-6 result in a 7-yard completion to Welker?
It's like clockwork between these two, and while 2012 started with some question marks, the duo has rebounded to the tune of 736 yards receiving and two touchdowns for Welker.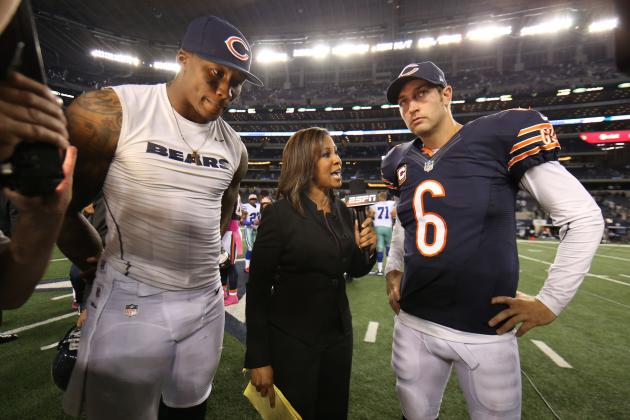 Matthew Emmons-US PRESSWIRE

Quarterback: Jay Cutler
Brandon Marshall and Jay Cutler formed a prolific partnership back when they wore the blue and orange for the Denver Broncos.
Then they each went there separate ways, and that was that. Until it wasn't. Now, the two have been reunited under slightly altered shades of blue and orange and sparked an old flame.
In 2008, the final season of their initial run together, Marshall had 104 catches for 1,265 yards and six TDs.
They are on pace to blow those numbers out of the water as Marshall already has 797 yards and seven TDs this season.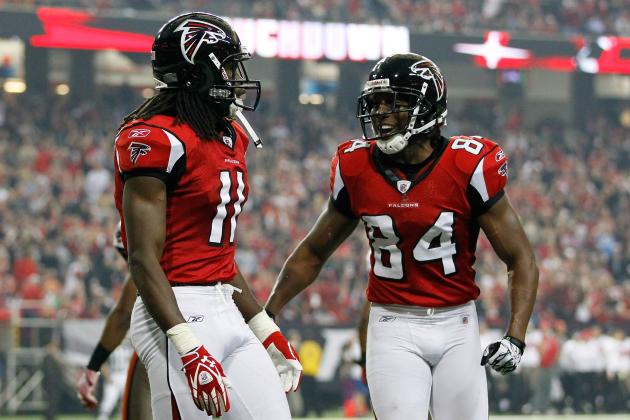 Kevin C. Cox/Getty Images

Quarterback: Matt Ryan
Is it possible to pick just one WR that is a best friend to Matt Ryan for the Atlanta Falcons?
Both Julio Jones and Roddy White are among the top WRs in all of football, and both are playing fantastic football this season.
Jones has 628 yards and five TDs. Not to be outdone, White has 709 yards and four touchdowns.
These are two of the top vertical threats in the NFL and together they help to create a Falcons passing attack that is virtually unstoppable.
Atlanta is 8-0 this season and the Ryan/Jones/White connection is the main reason why.