Re-Drafting Denver Broncos' Entire 2012 Draft After First Half of NFL Season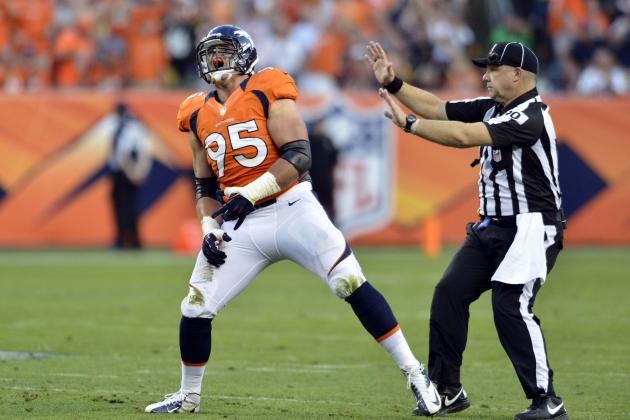 Ron Chenoy-US PRESSWIRE

We all know that hindsight is 20/20, right?
Well, we are halfway through the NFL season and it is always fun to look back at the draft and see which if any changes could be made to Denver's 2012 selections.
Even though the Broncos are playing well on both sides of the ball, there is always room for improvement. Here's a look at what could have been for the Broncos this season if the draft went differently.
To simplify things, I re-drafted based on the final picks that the Broncos actually had when it was all said and done.
All statistics are calculated prior to Week 9 matchups.
Begin Slideshow

»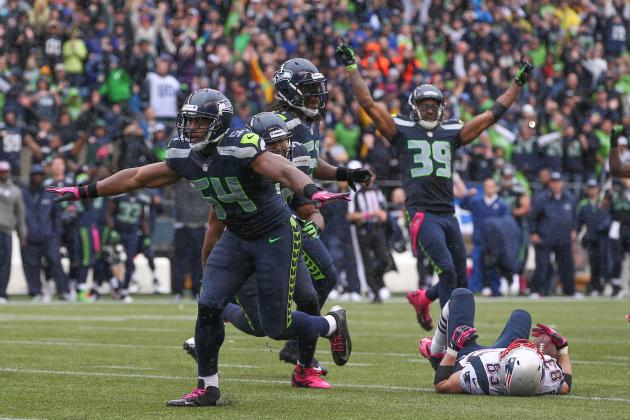 Otto Greule Jr/Getty Images

Actual Pick: Derek Wolfe
The Seahawks selected Wagner with the 47th overall pick in the 2012 draft.
Don't get me wrong, Derek Wolfe has been a tremendous addition to the Broncos' defense, I just think he would have been available later as noted in the next slide.
Bobby Wagner earned the starting spot at middle linebacker for Seattle and is a major contributor. Coming in to Week 9, he currently has 62 tackles and is just one behind Seahawks leading tackler K.J. Wright, who has 63.
Drafting Wagner would have helped secure the middle where initial starter Joe Mays struggled before eventually sustaining a season ending injury. While Keith Brooking has done a decent job filling in, a young workhorse like Wagner would have been fantastic to build with and around.
Wagner's speed and range are his strengths as he played both inside and outside linebacker in college. He currently has more tackles than any member of the Denver Broncos and could have made an immediate impact in rebuilding their defense.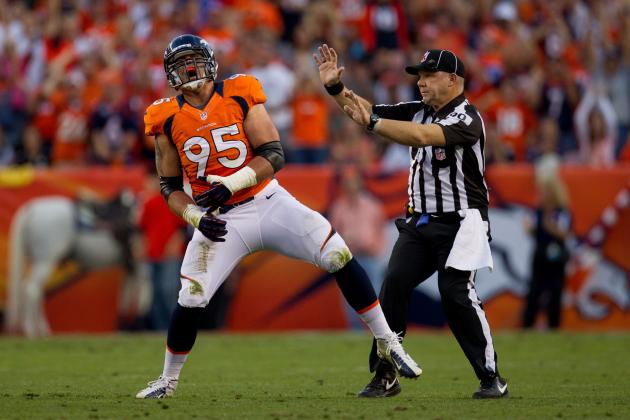 Justin Edmonds/Getty Images

Actual Pick: Brock Osweiler
This pick is perhaps the one that has gotten the most flack from both the fans and media alike. Add the fact that Osweiler is good buddies with John Elway's son and this pick really seems to get under people's skin.
After landing arguably the most talented player to ever be available by free agency in quarterback Peyton Manning, it seemed slightly odd to draft a signal caller in the second round when there were so many other holes that needed addressing.
Enter Derek Wolfe. He most likely would have been available, as most talent scouts had other defensive tackles ranked above Wolfe on their big boards. Wolfe has been an absolute beast for Denver this season and brings tremendous heart and a non-stop motor to the Broncos defensive line.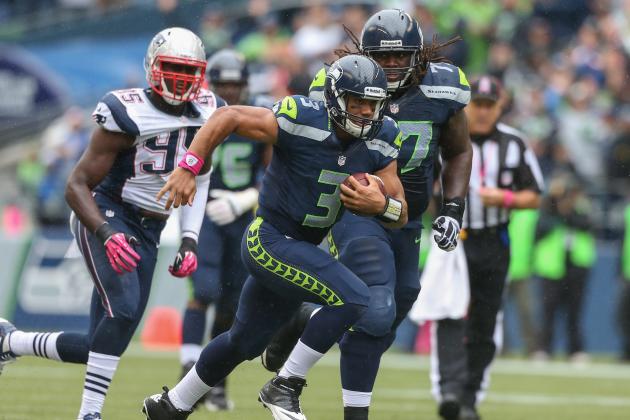 Otto Greule Jr/Getty Images

Actual Pick: Ronnie Hillman
Although Brock Osweiler might not have been the right choice in the second round for Denver, drafting a quarterback was a sound decision.
Not only are the Broncos securing a decent "Plan B" if the unthinkable happens to Peyton Manning, but they are also setting themselves up for a better draft next season.
If all goes according to the Broncos' master plan, Denver makes a serious run for the Super Bowl and is drafting at a spot in the 30's or late 20's at the very least, in the 2013 draft. With not an exceptionally deep draft class at quarterback next season, grabbing Russell Wilson at pick number 67 would have been a good move for Denver long term.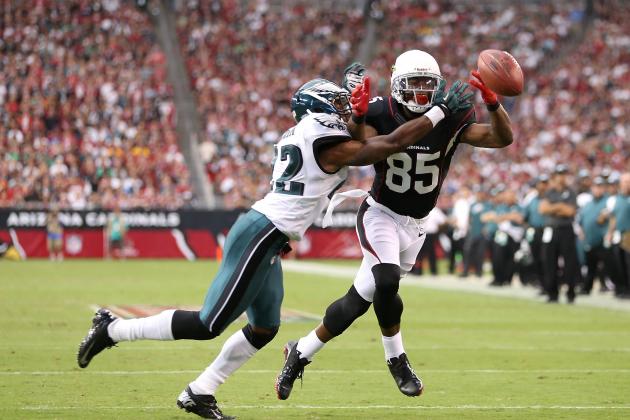 Christian Petersen/Getty Images

Actual Pick: Omar Bolden
Even though Denver addressed their need at the cornerback position with this pick, Brandon Boykin was the better choice here.
Boykin is the starting corner for the Eagles after being drafted in the fourth round with pick 123. This season so far he has 22 tackles with 21 of them being unassisted.
Omar Bolden is the third string guy in Denver and has been responsible for a lukewarm six tackles in 2012. Even with Tracy Porter's recent medical condition, Bolden hasn't really made a sizable contribution to the Broncos' secondary.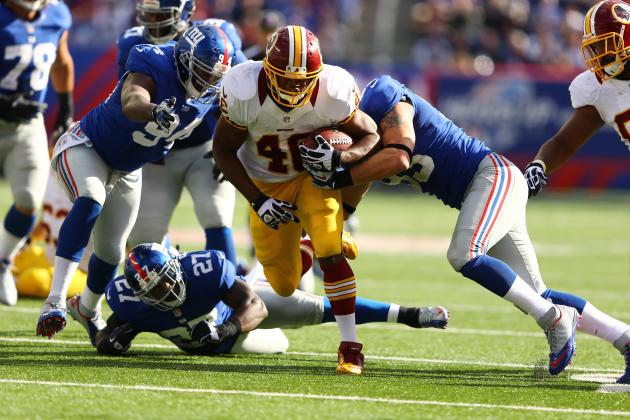 Al Bello/Getty Images

Actual Pick: Phillip Blake
Although Ronnie Hillman is slowly showing us what he can do on the football field, Alfred Morris was a much better value a few rounds later in the draft.
Morris has emerged from a crowded Redskin backfield as the starting running back this season. He has rushed for 717 yards with five touchdowns through eight weeks of play.
Morris has proven to be a hard worker and would have been a great asset to the Broncos running game not only this season, but for the future of the franchise as well.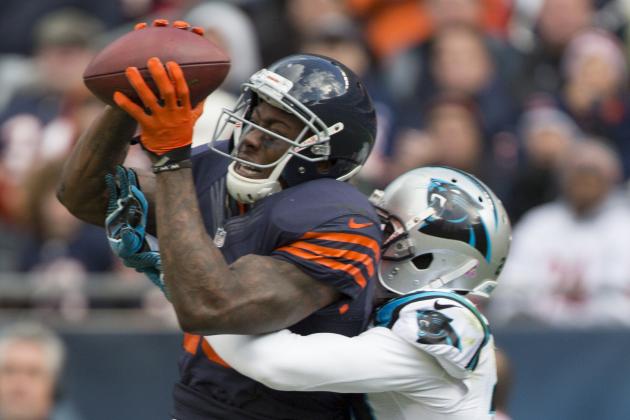 John Gress/Getty Images

Actual Pick: Malik Jackson
Carolina cornerback Josh Norman is another late rounder that would have made a nice addition to the Broncos' secondary. The Panthers drafted Norman seven picks after their fifth round selection, Malik Jackson.
Norman is currently the starting right corner for the Panthers and is having a solid rookie season. Through Week 8 he has the second-highest number of solo sacks on the Carolina defense, and was also responsible for one interception.
Denver could always use that kind of production and depth at the cornerback position, especially from a fifth round draft pick.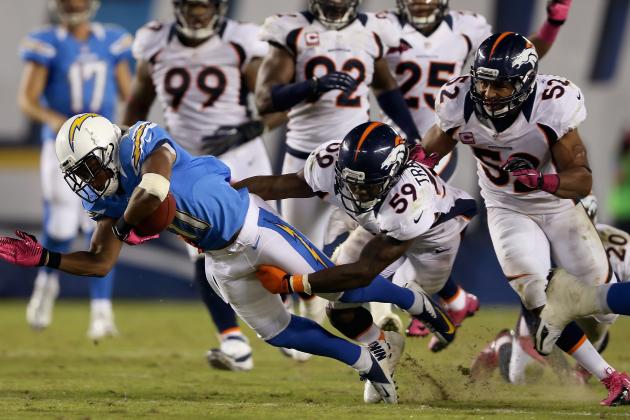 Jeff Gross/Getty Images

Actual Pick: Danny Trevathan
I'm sticking with Trevathan here, as he has shown great promise and is proving to be nice extension to the Broncos defensive line.
With the suspension of D.J. Williams as well as injuries sustained to the defense this season, Trevathan has needed to come in and make some plays for this Bronco defense. He has 11 tackles through Week 8, a decent number for a late round rookie.
Trevathan should prove to be a valuable asset to this team after spending a season learning how the NFL operates and was a great pick up for Denver as their last draft pick of 2012.