While it would be foolish to suggest that the attributes needed to win a Super Bowl have completely changed, there's no doubt that the blueprint for NFL success has been altered in the last decade. Yet what exactly has created these changes?
Scheme Expansion and Rule Changes
It used to be that a credible running game and a strong defense were two essential traits all would-be Super Bowl contenders had to share. However, the proliferation of more expansive passing attacks and defensive responses designed to pressure the backfield quickly with multiple blitzers mean the run is no longer as important.
Scheme is now king in the NFL. Consider just how much the New England Patriots and Green Bay Packers do on both sides of the ball. Superior athleticism has been usurped by increasingly intricate scheming.
Changes in the league's rules concerning acceptable tackling practice and in particular, definitions of pass interference, have also made it easier for offenses to take to the air more often. These subtle yet significant trends have changed the way Super Bowl champions are constructed.
The blueprint for lifting the Lombardi Trophy in the modern NFL looks something like this.
Acquire or Develop a True Field General at Quarterback
Gone are the days when teams can win the Super Bowl with a meager quarterback. The Baltimore Ravens winning the NFL title with limited production from Trent Dilfer at the quarterback position is now a distant memory.
Offensive schemes with a heavy emphasis on the pass simply demand superior athleticism at the quarterback position. Yet as important as arm strength and accuracy have become, the ability to quickly read defenses and adjust is the essential quality today's championship-caliber quarterbacks must possess.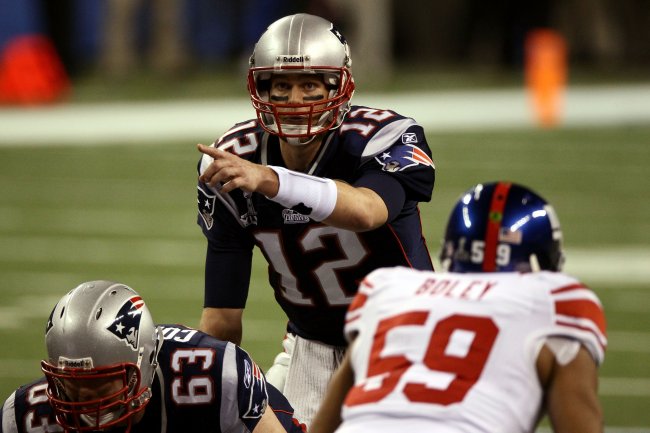 Win McNamee/Getty Images
Quarterbacks now have to be field generals, in the mold of Peyton and Eli Manning, Tom Brady, Aaron Rodgers and Drew Brees. Because today's offensive systems are determined by the mind and production of the quarterback running them, that passer has to have an expert knowledge of schemes.
Jim Harbaugh's San Francisco 49ers are, for some, the last bastion of traditional NFL values and represent the antithesis to the way the modern game has developed. Yet as dominant as Harbaugh's run-heavy and defense-led 49ers are, many might contend they are a star quarterback away from winning a Super Bowl, rather than just contending for one.
Since Dilfer led the Ravens to Super Bowl success at the end of the 2000 season, Brady, Ben Roethlisberger, the Mannings, Brees and Rodgers have captured a combined 10 NFL titles. None of these are mere game managers, but are instead natural generals with that shared innate trait to decipher and adapt to what a defense gives them and still manufacture big plays.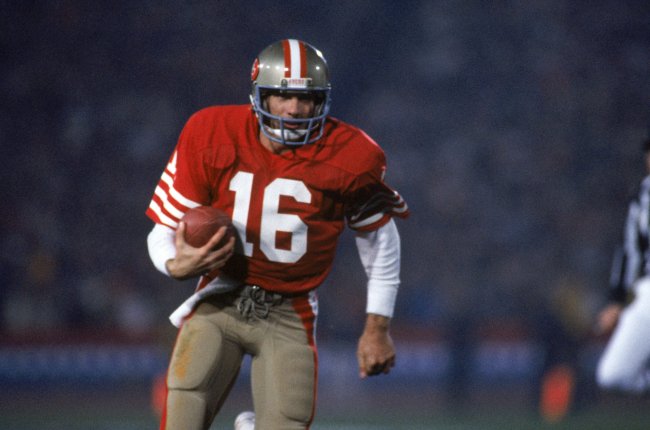 George Rose/Getty Images
Field generals like Dan Marino, Joe Montana and John Elway were once the exceptions. Today a quarterback who can be trusted by his coaches to direct his offense on the field is now the minimum requirement for contending teams.
Big Plays and the Importance of Opportunism on Defense
In a 1998 Sports Illustrated article, two-time Super Bowl winner and then Miami Dolphins head coach Jimmy Johnson identified "making big plays" as the top requirement for a defensive player.
Johnson's statement perfectly sums up the mode of defense played in today's NFL. That's because taking the ball away and giving possession back to a field general quarterback has now become more important for a defense than dominating the line of scrimmage.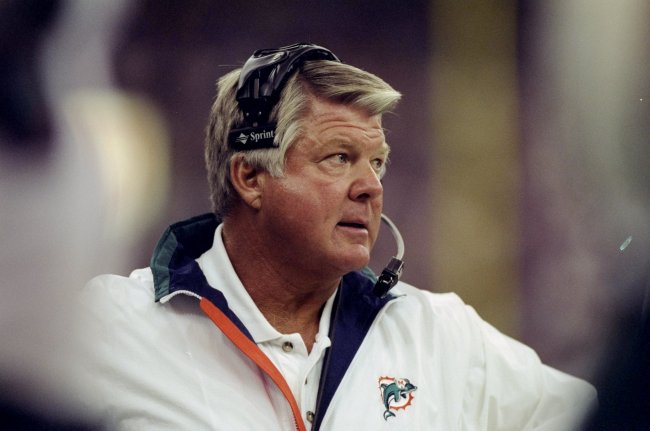 Andy Lyons/Getty Images
Strong-armed, quick-thinking quarterbacks are putting the ball in the air more often and passing to bigger receivers who present mismatch issues all across a secondary. That means that even a defense that shuts down the run and creates consistent pressure can still be undone simply by three completions down the field.
Stealing the ball out of the air has now become a defense's best way to counter modern NFL attacks. This importance of opportunism demands players who are more ball hawks than expert cover men.
It requires defenders who have a consistent record of getting to the ball. A defensive lineman who can alter the trajectory of a throw by routinely batting passes is now just as valuable as one who can get to the quarterback.
The way rules have changed, combined with how offensive football is expanding, with more teams using spread and hurry-up systems, means defenses no longer dominate like they used to. The turnover is now king in defensive football, not the three-and-out.
When the New Orleans Saints captured the Super Bowl in the 2009/10 campaign, they served as perhaps the prime example of this trend. The Saints' defense was far from the league's best, but did excel at taking the ball away.
Perhaps an even better example are the 2008/09 Arizona Cardinals. The Cards yielded 331.5 yards per game during the regular season.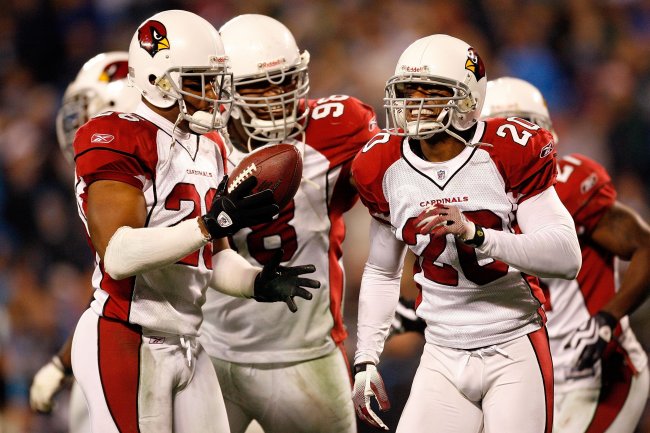 Kevin C. Cox/Getty Images
However, they binged on turnovers in three shock playoff wins over the Atlanta Falcons, Carolina Panthers and Philadelphia Eagles. That rash of opportunism proved enough to carry the Cardinals to their first and only appearance in a Super Bowl.
The key to the New York Giants' Super Bowl title last season was not a dominant defense. In fact, rather uncharacteristically for Big Blue, they ranked 27th in total defense.
Yet the knack for the big play possessed by the likes of Jason Pierre-Paul and Justin Tuck inspired the G-men in the playoffs and helped them once again shut down Brady and the Patriots. Even the 49ers, for all their defensive prowess in 2011, were pushed to the NFC Championship game by a league-best turnover ratio.
Versatile Players only Please
Versatility has become the key requirement for modern NFL players, regardless of position. Today's playbooks place increased demands on the athletes paid to execute them.
Those demands require more expansive and flexible skill sets. Tight ends have to be able to operate as in-line blockers and receivers and also have the ability to work the slot and split out in the manner of wide receivers.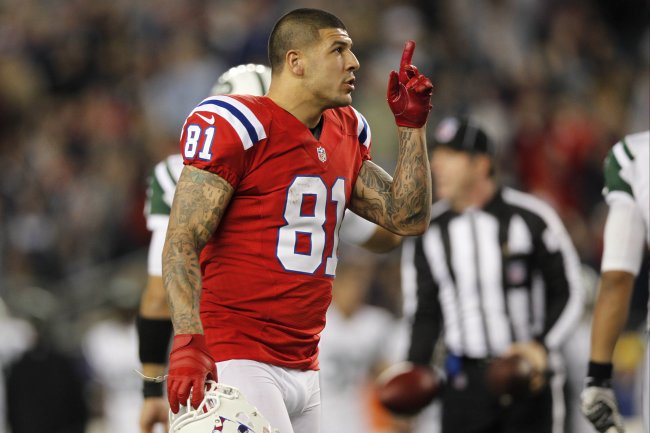 Greg M. Cooper-US PRESSWIRE
A running back who cannot adequately pass protect is likely to see his playing time limited. Pass-blocking is the top priority for most offenses and vital in countering the blitz-happy schemes that currently dominate defensive football.
It is perhaps defenses that require the most versatility from their players. The fire zone blitz has become a staple of almost every defensive scheme in the league.
By nature, fire zone pressures place responsibilities on players used to performing other tasks. This calls for linemen comfortable dropping back into coverage and with a good understanding of zones.
Offenses that split running backs and tight ends out wide and utilize wide receivers in the slot have placed increasing demands on safeties. These players have essentially become the new linebackers in many schemes, as the nickel front has become the defense of choice for many.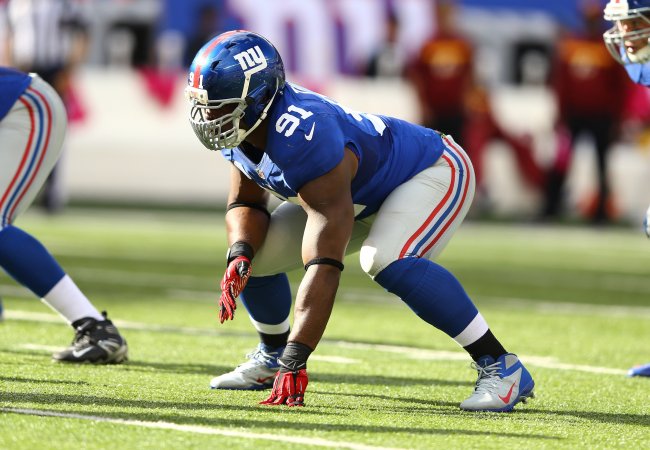 Al Bello/Getty Images
This means bulky road graders no longer see the field as often, as today's linemen have to be athletic enough to make plays in space yet still strong enough to split a double team and stuff the run. Defensive backs must be good tacklers and excellent blitzers in today's game.
Defensive players have become specialised and situational, to respond to the variety of ways offenses now choose to spread the ball between various, multi-purpose weapons.
Conclusion
Of course none of these broad concepts are absolutes. Instead, they reflect the trends that have shaped and defined the modern game. However, the NFL is nothing if not cyclical and trends often plateau over time.
Both of last seasons' Super Bowl participants have shown this season how important the running game still is for success, particularly in the big games. Certainly getting strong along both offensive and defensive fronts is still a requirement for success no NFL team can ignore.
However, there's no escaping the fact that the formula for capturing a Super Bowl has altered in key ways during the last decade.