Green Bay Packers: 5 Reasons to Be Cautious against Arizona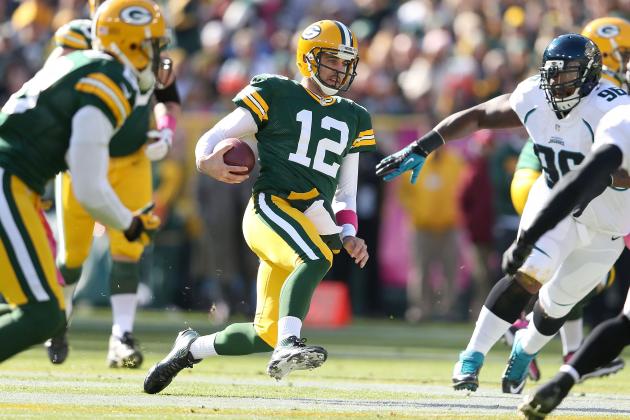 Andy Lyons/Getty Images

After starting the season at 2-3, the Green Bay Packers have been able to quickly turn it around, winning three straight. While things are looking up for the Packers, they can't become complacent.
As we saw last week, the Green Bay is vulnerable, even against weak opponents. They will need to be more cautious this week against Arizona in order to keep the winning streak going.
Arizona started the season off well winning their first four games. However, things have slowed down considerably with four straight losses dropping them down to .500.
If they can stay focused and not get distracted, the Packers should go into their bye week with a four-game win streak.
Here are the five reasons the Packers need to stay cautious.
Begin Slideshow

»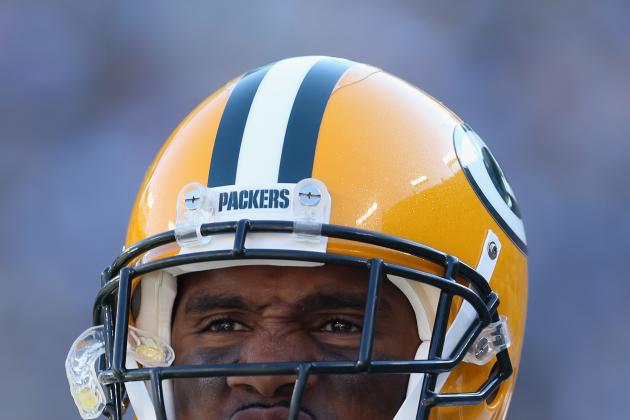 Jeff Gross/Getty Images

Green Bay needs to make sure that their backups can continue to play well in place of their injured starters.
Charles Woodson will be out for a few more weeks with a broken collarbone, meaning players like Casey Hayward and Jerron McMillian will need to step up in his absence.
Greg Jennings will still be out, and Jordy Nelson may not play either (via ESPN), putting extra pressure on James Jones and Randall Cobb.
Other questionable players for this week include Jerel Worthy, Sam Shields, John Kuhn, Nick Perry and Donald Driver (via ESPN).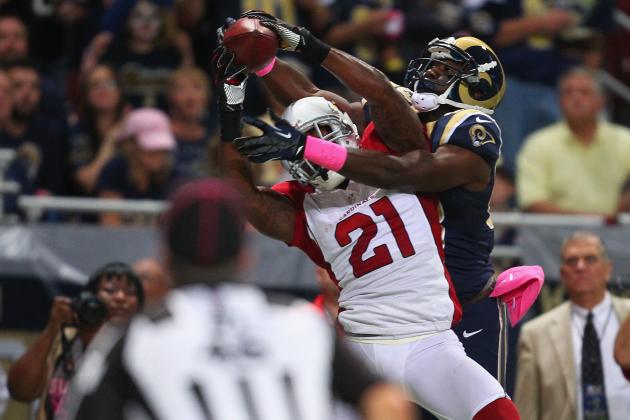 Dilip Vishwanat/Getty Images

Patrick Peterson is a dangerous player, both on defense and on special teams.
When Peterson is on defense, the Packers will need to know where he is at all times. While Rodgers doesn't make many mistakes, Peterson could give him some trouble in the secondary. He already has three interceptions on the season, and his incredible speed makes him a threat to take one all the way back for six.
On special teams, Peterson is one of the most explosive punt returners in the league. While he has yet to return a punt for a touchdown this year, no one will forget his 99-yard kickoff return in overtime last year against the Rams. His speed and ability to quickly change directions makes covering him incredibly difficult.
Peterson will need to be a focus for Green Bay all game long. If they can contain him, it will make the game that much easier to manage.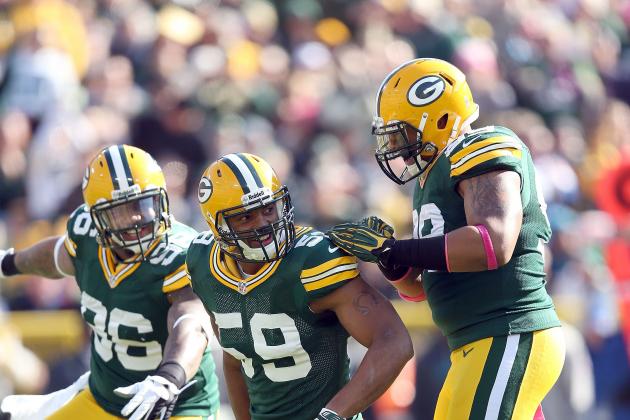 Andy Lyons/Getty Images

The Packers need to make sure that they don't start their bye week early.
Green Bay has a history of playing down to their opponents, as we saw last week against Jacksonville. With the Packers' bye coming next week, players could start relaxing too early, expecting an easy win.
But anything can happen in the NFL.
Green Bay needs to practice and be 100 percent ready for this game, to ensure that they are ready for the Cardinals. If they can practice without being distracted, they will hopefully be more prepared for this potential trap game this week.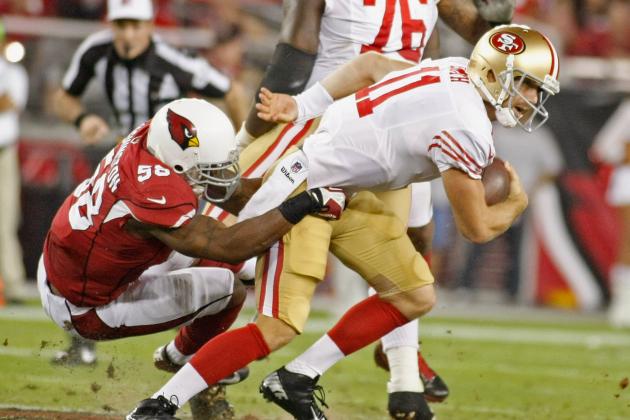 Ralph Freso/Getty Images

The Packers are currently tied for the league lead in sacks with 26. The other team? The Arizona Cardinals.
Arizona's pass rush hasn't been given much credit to this point in the season, but they are dangerous. They were able to get to Alex Smith four times last week on the Monday night game against the 49ers.
Green Bay will need to pay special attention to Daryl Washington. He currently has eight sacks on the season, including four in the past two games. He is a dangerous linebacker, and will need to be a focus for the offensive line.
The Packers' offensive line has had its problems this season, including an abysmal first half against Seattle, where Aaron Rodgers was sacked eight times.
The offensive line will need to play their best this week in order to protect No. 12.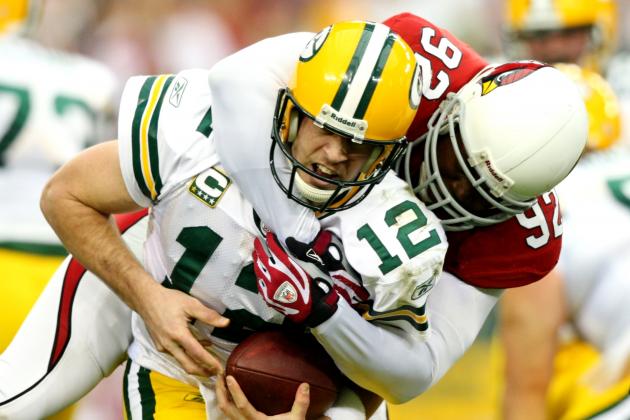 Christian Petersen/Getty Images

Packers fans will never forget the heartbreak of one of the craziest ends to a Packers season in recent memory.
In a tied game at 45-45, the Packers led the first drive in overtime, only to have Rodgers sacked and stripped by Michael Adams for a fumble that was returned by Karlos Dansby for a touchdown to end the game.
It had appeared that Adams had grabbed Rodgers' facemask, but nothing was called. Just like that, the Packers were done.
Green Bay needs to remember how their last game against each other went. They need to play angry against this Arizona team. While some players that were on that team, including Kurt Warner, are no longer there, that shouldn't matter to Green Bay.
The Packers need show everyone that they can blow out a weaker opponent again, and there isn't a better team to do it to than a team that ended your postseason dreams the last time you played together.