Biggest Winners and Losers of the Ervin Santana Trade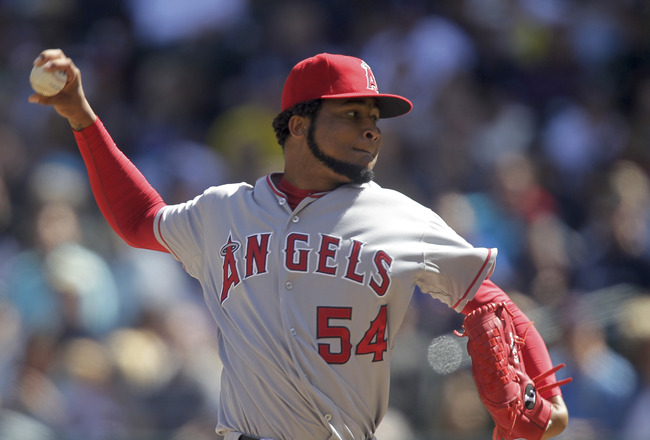 Stephen Brashear/Getty Images
The Los Angeles Angels of Anaheim traded starting pitcher Ervin Santana to the Kansas City Royals for minor-league relief pitcher Brandon Sisk, according to Ken Rosenthal and Jon Paul Morosi of Fox Sports.
Obviously, both teams agreed to this trade, so they both believe that they have added value as a result. However, trades are rarely—or, perhaps even never—equal.
This trade is no different. Some people won and others lost. It is our job to figure out who was who.
Winner: Ervin Santana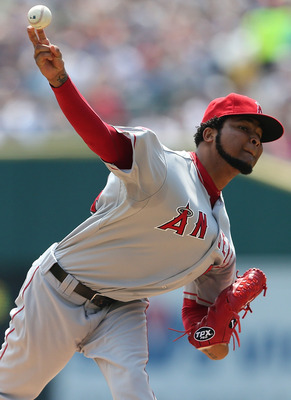 Leon Halip/Getty Images
Ervin Santana is by far the biggest winner in this trade. First of all, before the trade went through, his $13 million option was exercised, according to Bill Shaikin of the Los Angeles Times.
That is more money than he probably would have made on the free-agent market this winter, and from a purely financial perspective, Santana made out well.
However, the benefits are more than financial. In 2012, Santana only managed to put together a 9-13 record with a 5.16 ERA; he might benefit from a fresh start and put that season behind him. He has been a strong pitcher for most of his career, and it is hard to believe that he won't be able to return to those levels.
Winner: Kansas City Royals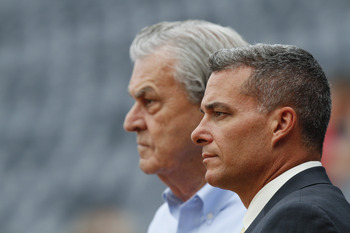 Ed Zurga/Getty Images
The Kansas City Royals needed to improve their starting rotation. Jeremy Guthrie came on strong when he was acquired from the Colorado Rockies, but Bruce Chen was the only pitcher in the entire rotation who won more than 10 games this past season..
Ervin Santana will be the closest thing that Kansas City has to a top-of-the-rotation starter. While 2012 was a major step back, he has won at least 16 games in three of his eight major-league seasons. On top of that, his career 4.33 ERA is nothing to complain about in what has become a very competitive American League West.
Obviously, the Royals are taking a risk and betting that he will return to that form, but for the price they paid, the potential far outweighs the risk.
Loser: Los Angeles Angels of Anaheim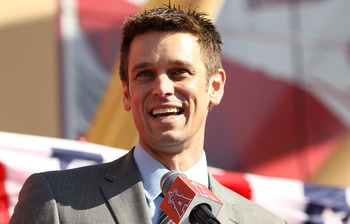 Stephen Dunn/Getty Images
Ervin Santana had a difficult 2012, but he had one of his best seasons in 2011, ERA-wise. I know that you cannot live on yesterday, but the Angels should have tried a little harder to get more for a pitcher who could easily fit in the top half of the rotation.
I am not saying that Brandon Sisk is a bad pitcher, and we will get to him in a minute, but it seems the Angels simply did not get enough in return in this deal.
To top it all off, Mike DiGiovanna of the LA Times reported that the Angels sent $1 million along with him. It seems like they could have gotten more for Santana.
Loser: Brandon Sisk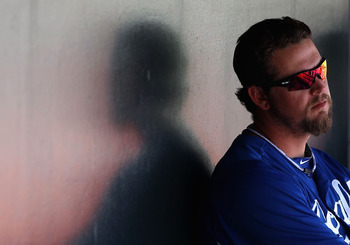 Christian Petersen/Getty Images
I do not think that this trade will work out well for Brandon Sisk, but it is not because of him as a pitcher. Last season, the southpaw posted a 2.54 ERA while striking out more than a batter per inning in 50 Triple-A games. It seems as if he is ready to step into a major-league bullpen.
However, the main reason that he is a loser in this trade is mainly because of what I mentioned on the previous slide. If Ervin Santana returns to form, this trade will almost definitely go down as a bad memory for the Angels.
Sisk will always be associated with that trade. Unless he can match Santana's performance from here on out, he will unfortunately, and perhaps unfairly, be an easy target for criticism about this trade.
Overall Winner: Kansas City Royals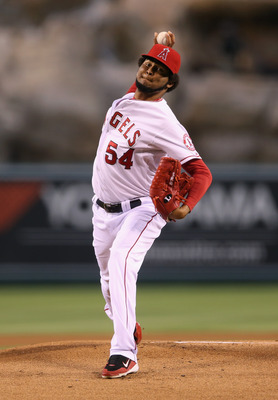 Jeff Gross/Getty Images
The Kansas City Royals received what could easily be a top-of-the-rotation arm along with $1 million in cash.
While they are taking a definite risk that he will return to form, they only had to sacrifice a minor-league relief pitcher. Even though the prospect is very talented, it should definitely be seen as a win for the Royals.
Obviously, the Los Angeles Angels of Anaheim wanted to solidify their bullpen and do without Santana's hefty salary. But, again, they should have been able to get more for Santana based on his track record and the fact he is now entering his prime (turning 30 in December). Brandon Sisk is a fine pitcher, but this trade still feels lopsided.
Whether you think I know everything or nothing about Major League Baseball, you should follow me on Twitter or become a fan on Facebook and keep in touch. I love hearing what you all have to say!
Keep Reading