5 Most Amazing Food Options for Fans in MLB Stadiums
Though it usually costs an arm and a leg, I love eating ballpark food. After all, a guy's gotta eat, right? Still, though they all taste delicious, the usual stadium diet of hot dogs, peanuts, Cracker Jack and beer gets old.
Fortunately, most MLB stadiums have done a fine job moving into the 21st century by tremendously upgrading the food available to the fans. Be it spicy mac-and-cheese or different takes on a hot dog, eating at the ballpark no longer carries the stigma of throwing money away for crappy food. For once, fans are starting to get some bang for their buck.
In my case, I've been to quite a few ballparks and sampled the various cuisine available there. Thus, allow me to offer some travel advice to you loyal readers once again as I take you on the ultimate MLB stadium food tour.
Honorable Mention: The Champion Dog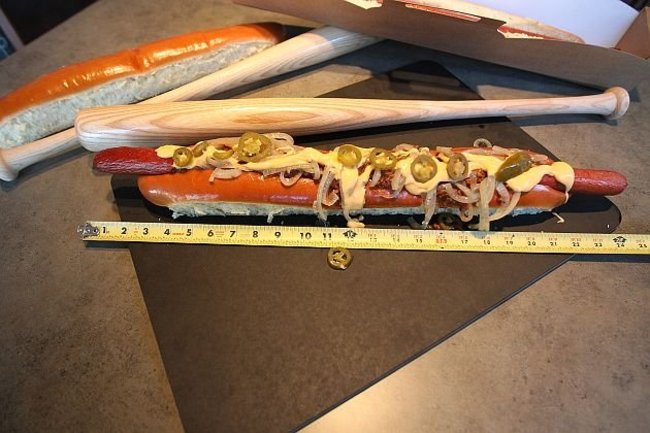 photo courtesy of sports.yahoo.com

At $26, the Champion Dog is just what it sounds like. A one-pound, nearly two-foot long hot dog served at Rangers Ballpark in Arlington. This variation of the hot dog is also smothered in cheese, chili, onions and jalapenos and is sure to create an intestinal symphony.
Yet, while I have never tried it nor have I ever been to Rangers Ballpark in Arlington, I just can't give the Champion Dog more than an honorable mention. It looks delicious and dangerous but when push comes to shove, it's still just a chili cheese dog that's bigger than normal.
No. 5: Chicago Dog at U.S. Cellular Field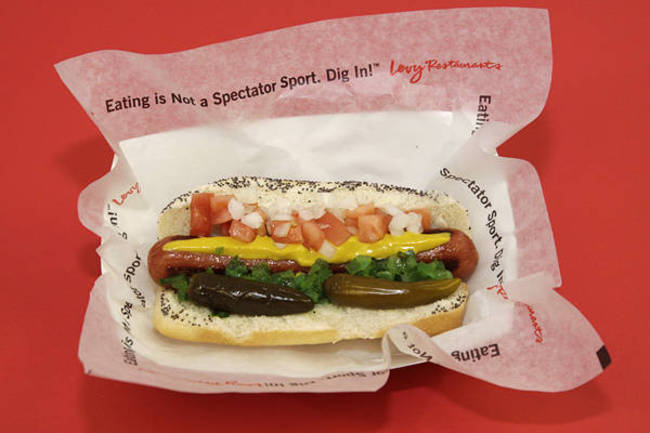 photo courtesy of msn.foxsports.com

My older sister lived in Chicago for six years and seeing as how she lived on the South Side for four of them, we always tried to get to a White Sox game if the family was in town during baseball season. It was at U.S. Cellular Field that I began my love affair with the Chicago Dog, a hot dog that puts any other variation on the treat to shame.
What the fan gets here is an all-beef hot dog in a poppy seed bun. On top of the meat is yellow mustard (no ketchup...EVER), chopped onions, relish, two pickle spears, chopped tomatoes, banana peppers and celery salt. It sounds like a bit much, but you'll never want to eat anything else after taking your first bite. Seriously, it's death-row quality food.
Thus, if you're ever in Chicago and the White Sox are in town, be sure to head to U.S. Cellular Field to take in a game as well as a bite out of a Chicago Dog.
No. 4: Fish Tacos at Marlins Ballpark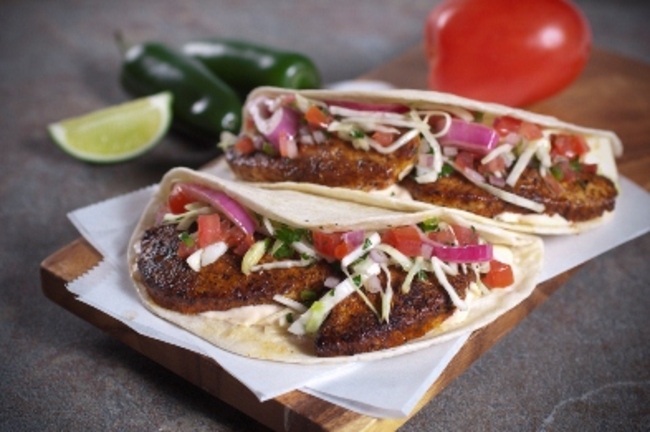 photo courtesy of forbes.com

I've never been to a Marlins game, but the fact that one of my favorite summertime foods is available at their stadium might be enough for me to make the trip to Miami. These aren't just any fish tacos, but grilled mahi-mahi tacos. That's one of the best types of fish anyone can get.
Seeing as how Miami is home to some of the freshest seafood in the country, there's no reason to believe that the stadium can't get fish tacos right. Guess I know where I'm going on vacation next year!
No. 3: Citi Field's Shake Shack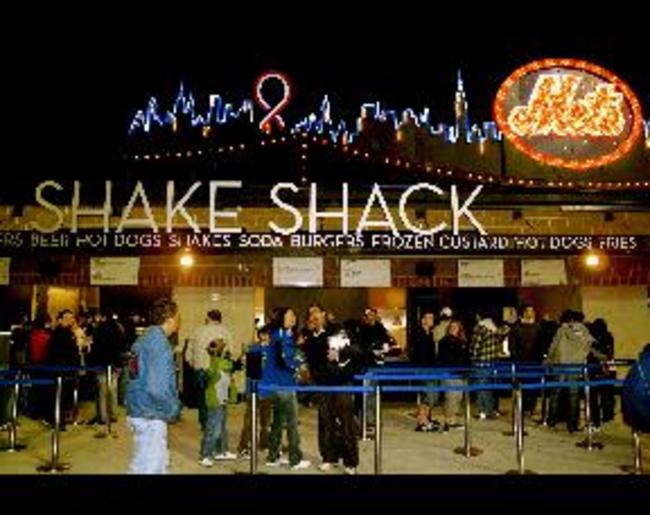 photo courtesy of bloomberg.com

If you're a New Yorker like I am, then you've almost definitely experienced the slice of culinary heaven that is the Shake Shack. The New York Mets realized how much the fans loved the simplicity of fresh grilled burgers and hot dogs and some incredible homemade milkshakes, so they put one in Citi Field at the start of the 2009 season.
Needless to say, it's a popular destination within the stadium. The burgers are to die for and the milkshakes take you back to the days of your childhood, when Grandma would make shakes from scratch and add just the right amount of love to make them perfect. Even if you're not a Mets fan, be sure to take a trip to Citi Field because the Shake Shack there is just that incredible.
No. 2: Camden Yards Bacon on a Stick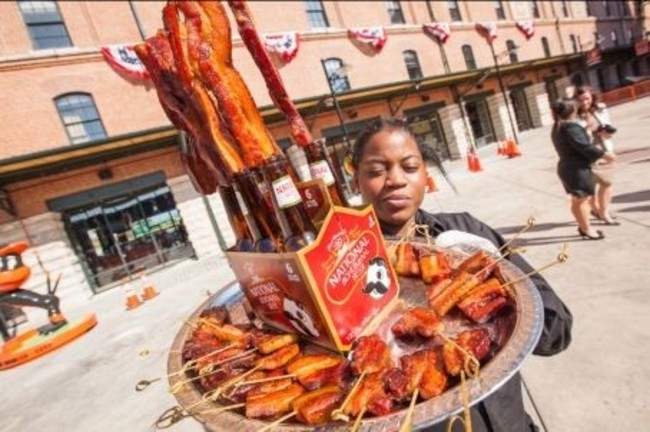 photo courtesy of washingtonpost.com

I mean, come on, fellas. Do I really need to explain why this option is incredible?
No. 1: Yankee Stadium Garlic Fries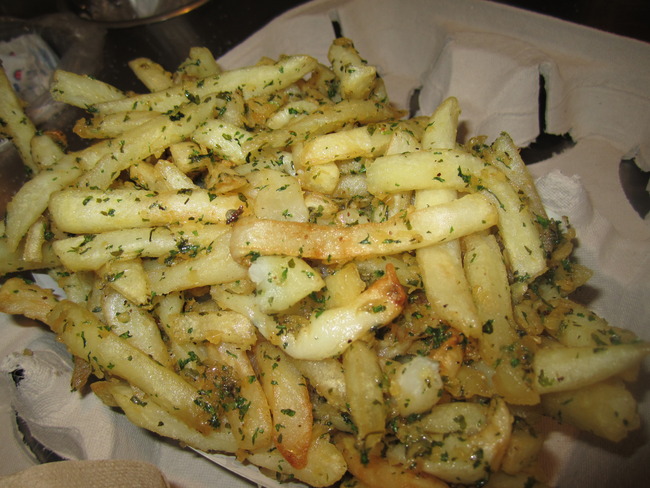 photo courtesy of twofatbellies.com

This stadium treat is so hard to come by that it's reached near-mythical status. The legendary garlic fries of Yankee Stadium are served on the main level and the line for them starts well before the first pitch. To give you an idea of how popular they are, I once went to get some and ended up standing in line for two innings before being served.
Still, the fries doused in garlic, herbs and, if you want it, cheese are worth the wait and will leave you clamoring for a second helping. If that's the case, I have two suggestions for you. First, be sure that you go to the gym before the game as well as the next day. Second, get to the stadium ridiculously early because you don't want to get stuck on that line.
In the end, you won't regret getting yourself some garlic fries.
Keep Reading