Brandon Marshall and 5 NFL Players Who Are Benefiting Most from New Homes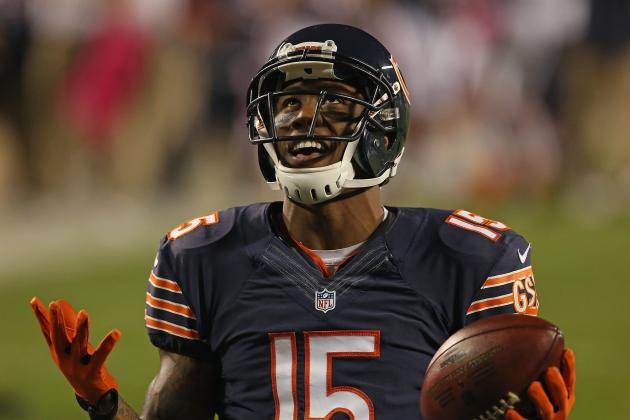 Jonathan Daniel/Getty Images

For some players, a change of scenery could do them very well.
This was the case for Brandon Marshall, who found himself traded from the Miami Dolphins to the Chicago Bears back in March. While the trade was roundly criticized in Miami, it was celebrated in Chicago, not only by Bears fans, but by Marshall himself.
But Marshall isn't the only player who found himself a new home in 2012, as plenty of players have made the transition to a new team and have benefited greatly from a new address.
Here are five such players that have thrived since moving on to a new team during the offseason.
Begin Slideshow

»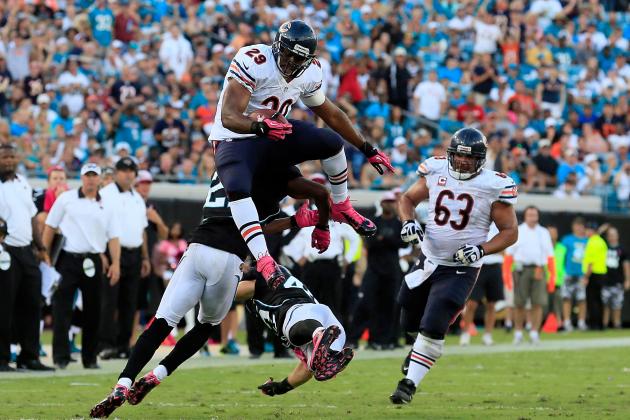 Sam Greenwood/Getty Images

Michael Bush has long been more of a complementary back than a prime running back throughout his career. With the Oakland Raiders, Bush was often paired with Darren McFadden, and thrived in his role as the rolling thunder to McFadden's lightning, being a bruising back that defenders were afraid to bring down.
But once he got the chance, Bush would bolt to the greener pastures of Chicago, where he finds himself filling the same role, but only more effectively, alongside Matt Forte.
Bush has rushed for 242 yards on 64 carries, and is sharing the load with Forte in the Bears backfield. Considering Forte's injury history, Bush's signing was an important one for Chicago, who find themselves now teeming with options in the backfield.
Putting Bush in at the same time as Forte has caused headaches, but even when Bush is the lone running back, he has punished opponents at the line of scrimmage and averaged 3.8 yards per carry. His biggest responsibility has been as Chicago's third down back as well as their ball-control back, putting the game away by moving the ball forward and letting the time slip away.
The Bears are a true contender, and adding Bush to fill in at times for Forte is a major reason for that. While it didn't make as much headlines as the Brandon Marshall trade, Bush has been Chicago's best free agent acquisition of 2012.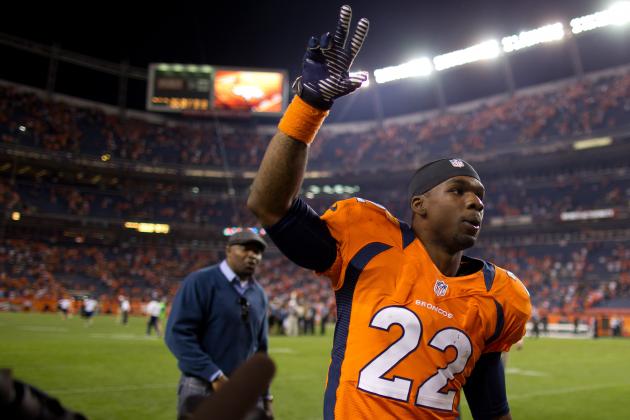 Justin Edmonds/Getty Images

The Denver Broncos must be very happy to have Tracy Porter, who in turn must be very happy to be with the Denver Broncos. Porter already has 14 tackles and an interception returned for a touchdown.
In addition to that, Porter has six pass deflections on the season, helping to anchor a Broncos pass defense that has improved every game and kept the Broncos in every single game they have played (with some help from the offense of course).
More importantly for Porter is that he's on a team that is contending for an AFC title, as he doesn't have to worry about the mess that Bounty-gate brought forth on his former New Orleans Saints. The Saints defense has been beyond terrible this season, and Porter's absence has been felt in the Saints pass defense all season long.
But in Denver, Porter has shined through his first six games with the Broncos, and should continue to shine throughout the rest of the season.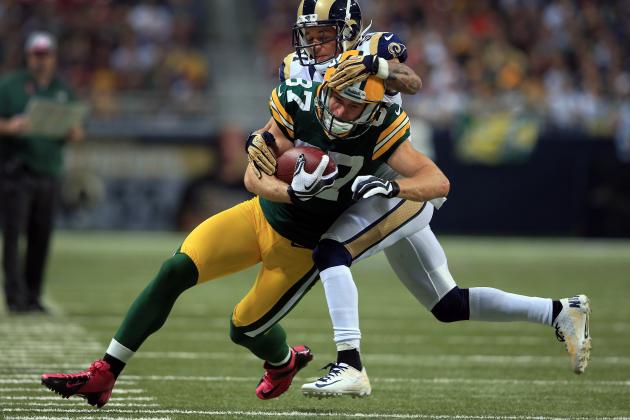 Doug Pensinger/Getty Images

Cortland Finnegan was smart to jump at the opportunity to rejoin his old coach in Tennessee in St. Louis
Finnegan has been a tremendous asset to the St. Louis Rams, pulling down three interceptions (one returned for a touchdown), seven pass deflections and 39 tackles. His numbers would suggest that another trip to Hawaii is in Finnegan's future this season.
But Finnegan has also been buoyed by a significantly great pass rush in St. Louis that takes a ton of heat off of Finnegan by rushing the quarterback with great regularity while covering his man. Finnegan has caught receivers in an island, something that likely wouldn't happen in Tennessee due to their line play having problems getting to the quarterback.
Finnegan's defense on receivers has been superb throughout 2012, and the Rams have shown improvement thanks to his signing. Now passing on the Rams comes with a "pass at your own risk" sign, with Finnegan's play at corner being one of the staples of a defense that's as tough to throw against as any.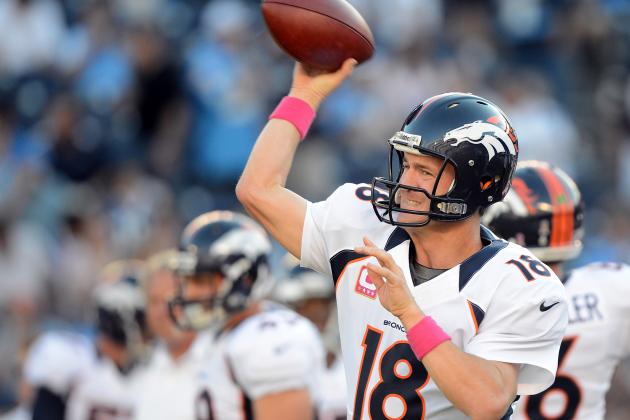 Harry How/Getty Images

For Manning, 2012 has been a great year, as he's finding himself back to producing the way he did in Indianapolis.
Instead of having to worry about Andrew Luck breathing down his neck, Manning is in firm command of a Broncos offense that simply can't work with any quarterback not named Peyton Manning.
His passer rating of 105.0 is second in the NFL, as Manning has thrown for 1,808 yards, 14 touchdowns and four interceptions (with three of them coming in one day). The Broncos are also in first place, and hold a key division tiebreaker thanks to a victory over the San Diego Chargers in Week 6.
Peyton Manning is Peyton Manning again, and while he was sought after by just about any NFL team with a quarterback issue during the offseason, signing with Denver proved to be the right call, as the Broncos have a Super Bowl quarterback, while Manning has the perfect team for him.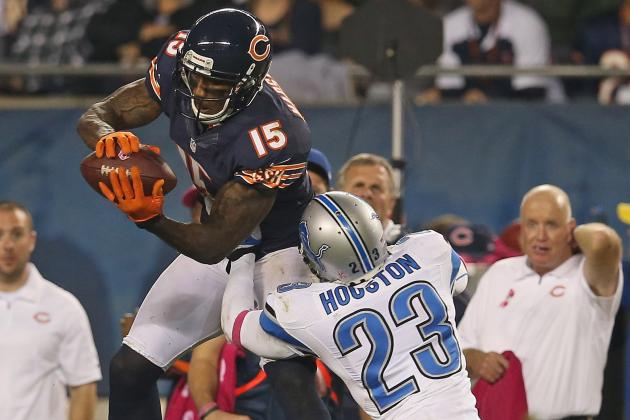 Jonathan Daniel/Getty Images

Jay Cutler has really been more the beneficiary of Brandon Marshall's trade to the Bears than Marshall has been, but he has stepped up for Chicago in giving them their best option at wide receiver in quite some time.
Through six games, Marshall has 41 catches for 577 yards and four touchdowns. Being comfortable with Jay Cutler through their years in Denver is a major reason why Marshall has not only been happy in Chicago thus far, but extremely productive as well.
Marshall's run-blocking has also been a major part of his game, and with the Bears, this isn't any different. Marshall's blocking has helped to open up holes for Matt Forte and Michael Bush, thus making Marshall a complete all-around receiver.
Between the chemistry with Cutler and the fit Marshall has in every facet of the Bears offense, Brandon Marshall has benefited greatly from moving to Chicago. With the Bears at 5-1, Marshall is sitting very pretty in Chicago, as he's likely on his way to another Pro Bowl, and possibly an even bigger game.