Fantasy Football Week 5: Fact or Fiction on Week 5's Top Superstars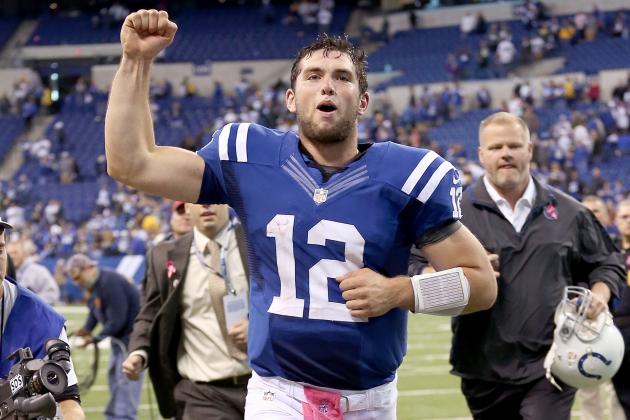 Andy Lyons/Getty Images

It's time for another round of everyone's favorite fantasy football game after Week 5—fact or fiction!
While many of the usual suspects—Drew Brees, Victor Cruz, Aaron Rodgers, Peyton Manning and Brandon Marshall, to name a few—had big games for fantasy owners, there were quite a few surprising performances in Week 5.
From rookies who took their games to the next level to veterans whose production far outpaced their usual output, there are a slew of players who deserve a closer look under the fantasy microscope this week.
That's a fact. Let's root out the fiction.
Begin Slideshow

»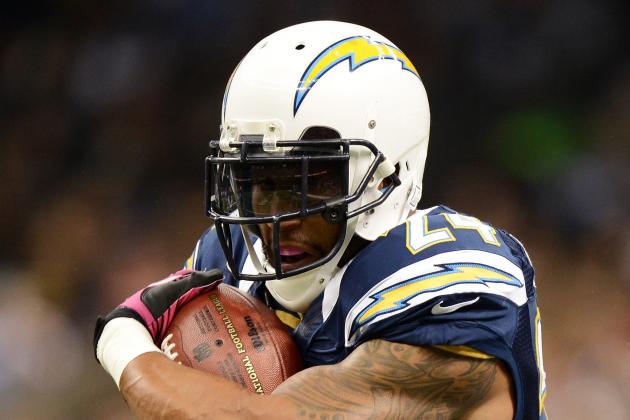 Harry How/Getty Images

Week 5 Stats
12 rushes for 80 yards and one touchdown; six receptions for 59 yards; 19 fantasy points in standard-scoring leagues.
Fact or Fiction?
If you believe Mathews will carry over his success from 2011 and this "Jackie Battle atop the depth chart" business has been resolved once and for all, you'll believe his Sunday performance against the New Orleans Saints is fact.
That's the way I'm looking at Mathews. It's obvious his burst and ability to catch the ball out of the backfield makes San Diego's offense better. Philip Rivers has already been sacked 14 times this year—they need to be able to run the ball successfully.
Mathews is a high-end RB2 moving forward.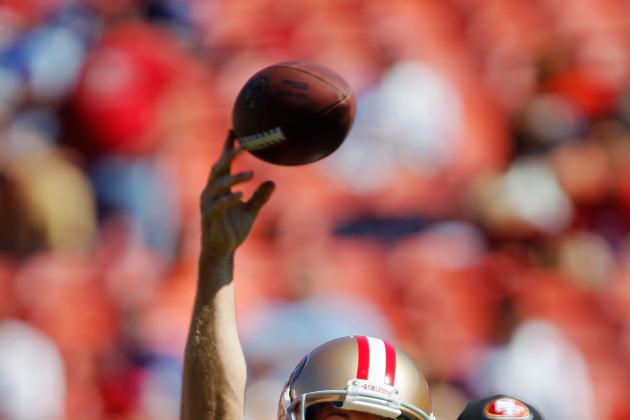 Brian Bahr/Getty Images

Week 5 Stats
18-of-24, 303 yards, three touchdowns; three rushes for 49 yards; 28 fantasy points in standard-scoring leagues.
Fact or Fiction?
Fiction, fiction, fiction, fiction, fiction!
For one thing, you never know when you can rely on Smith from a fantasy perspective. Some weeks, the 49ers will simply pound teams into submission using the running game. He's only thrown more than 26 times twice this season, after all.
Smith isn't a terrible play if he has a solid matchup and you need a bye-week replacement. But other than that, stay away.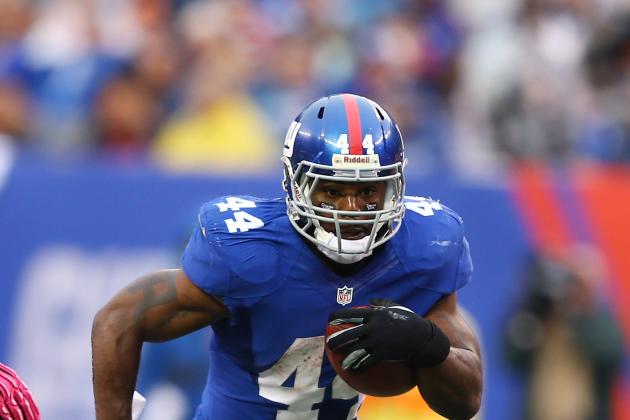 Al Bello/Getty Images

Week 5 Stats
30 rushes for 200 yards and one touchdown; four receptions for 29 yards; one fumble; 26 fantasy points in standard-scoring leagues.
Fact or Fiction?
Andre Brown who?
While I don't think you can expect Bradshaw to rush anywhere near 200 yards again this season, it's time to put to bed any notions that he's going to lose significant touches to either Brown or even David Wilson. This is clearly Bradshaw's gig to lose, and he doesn't look like he'll be losing it anytime soon.
That said, don't expect RB1 numbers each week either. Bradshaw will occasionally be limited by the Giants' passing attack and possibly even his own injury concerns.
Pencil him in as a RB2 or even flex play on certain weeks. But make sure he's in your lineup going forward.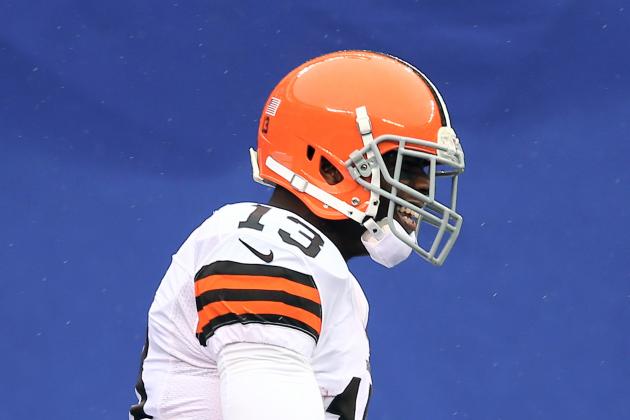 Elsa/Getty Images

Week 5 Stats
Two receptions for 82 yards and two touchdowns; 20 fantasy points.
Fact or Fiction?
Sure to be a favorite of your league's waiver-wire lurker this week, Gordon has fiction written all over him in spray paint. But for the sake of argument, let's make a case.
Though he had just two catches on the day, he was targeted eight times. He's an exciting, talented young receiver who may have just earned the No. 2 spot in Cleveland, a team lacking in weapons on the outside.
Okay, that's enough of that. In the first four games of the season, he had just seven receptions for 93 yards and no touchdowns on 14 targets. Travis Benjamin and Mohamed Massaquoi were both hurt this week. His quarterback is Brandon Weeden.
Sorry, but I'm sticking with fiction here, folks. Unless you're a degenerate waiver-wire addict, stay away.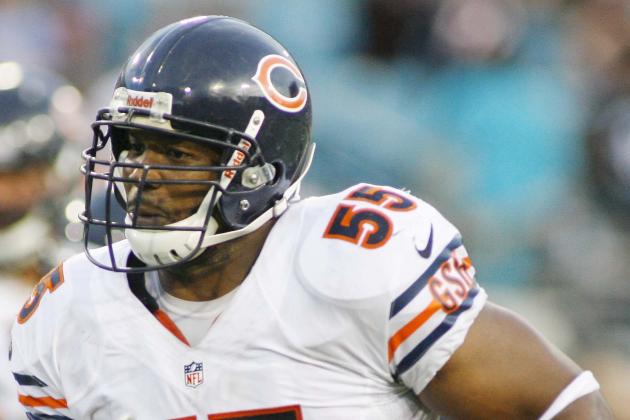 Phil Sears-US PRESSWIRE

Week 5 Stats
Three points allowed, three sacks, three turnovers, two interception returns for touchdowns; 28 fantasy points in standard-scoring leagues.
Fact or Fiction?
The question isn't whether or not the Bears will continue to be one of the best fantasy defenses in the league—they haven't scored less than nine points for owners this year, so they seem to be a safe bet week in and week out—it's whether they can continue to score owners 20 points or more per week.
Three weeks in a row now, the Bears have given fantasy owners at least 20 points in standard-scoring leagues—a pretty remarkable stretch of games.
Two weeks in a row, we've seen Lance Briggs and Charles Tillman return interceptions for touchdowns, the first time in NFL history a pair of teammates have returned interceptions for touchdowns in consecutive weeks.
The Bears have forced at least two turnovers every week this season, have not allowed more than 23 points and have 18 sacks on the season.
Will they get you 20 every week? No. Will they get you double-digits just about every week and hit the 20-point mark a few more times this season?
I wouldn't bet against it.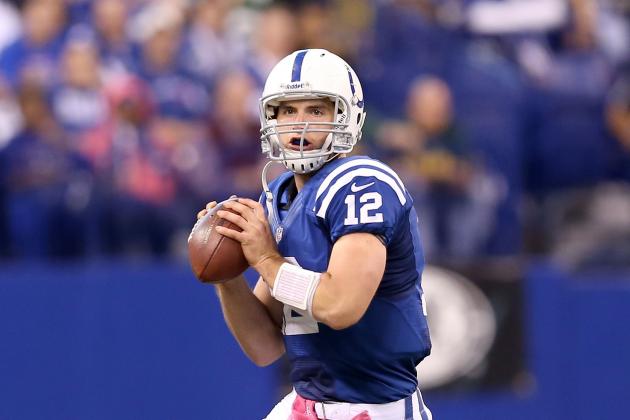 Andy Lyons/Getty Images

Week 5 Stats
31-of-55 for 362 yards, two touchdowns and one interception; six rushes for 24 yards and a touchdown; 28 fantasy points in standard-scoring leagues.
Fact or Fiction?
I love this kid, and if you've read this, you know I love him as a weekly starter on fantasy teams moving forward. Here's why:
-He's thrown for over 300 yards in three of four games.
-In his last three games, he's scored 18, 23 and 28 points in standard-scoring leagues.
-He's athletic and mobile enough to poach a few extra yards and the occasional rushing touchdown.
-The Colts obviously trust him enough to build their offense around the passing attack, as he's attempted 45 or more passes in three games this year.
-After throwing three interceptions in his first game, he's thrown just two in his last three contests.
-The Colts' schedule isn't very difficult over the next five games.
But beyond these fantasy highlights, there's this: With the game on the line against the Green Bay Packers, he drove the Colts down the field with poise and intelligence. He climbed the pocket like that guy he replaced. He looked well beyond his years.
I think Luck is the real deal already. Unless you have a truly elite option, you must consider starting him each week.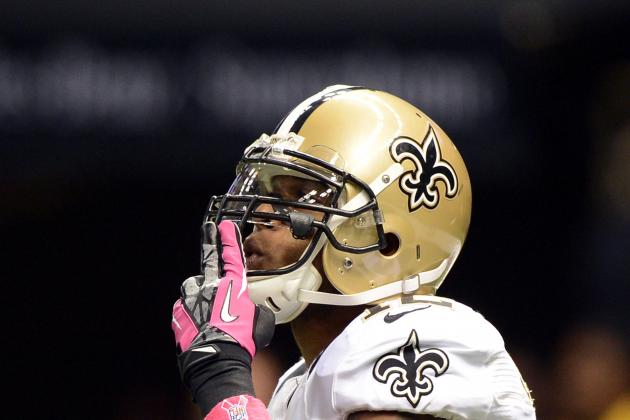 Harry How/Getty Images

Week 5 Stats
Nine receptions for 131 yards and three touchdowns; 18 targets; 31 fantasy points in standard-scoring leagues.
Fact or Fiction?
I'm not sure which Marques Colston I'm supposed to believe in. Is he the guy who had five, four and five fantasy points in the first three weeks of the season? Or is he the guy who had 21 a week ago and now exploded for 31?
Honestly, probably somewhere in between.
Colston has always been a pretty steady fantasy option who has the occasional huge game for fantasy owners. When the Saints come back from the bye, safely keep him as a WR2 or flex in your lineup.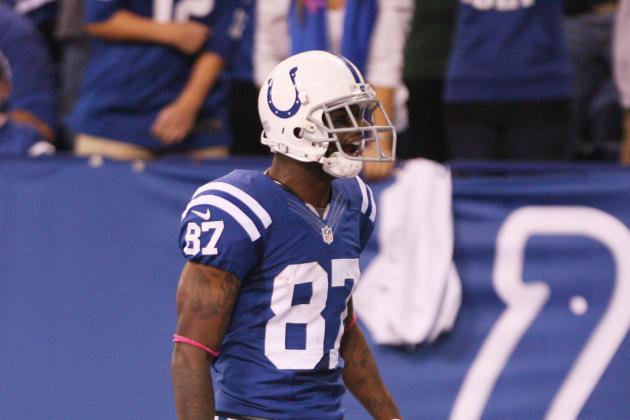 Brian Spurlock-US PRESSWIRE

Week 5 Stats
13 receptions for 212 yards and a touchdown; 20 targets; 27 fantasy points in standard-scoring leagues.
Fact or Fiction?
If you believe that Luck is the real deal, than you have to believe Reggie Wayne will continue to produce as well.
Wayne has been a steady option thus far this year, scoring 13 fantasy points twice and eight points once before Sunday's monster effort. It's clear he's still got it.
Oh, and he's been targeted 60 times in four games. That's right folks, he's averaging 15 targets per week. He's not only Luck's best friend, he's returned to WR2 and occasional flex status in fantasy football.
For those burned by Wayne's lack of productivity after Peyton Manning was lost for the season last year, all is right in the universe again. Wayne will continue to put up solid numbers for fantasy owners.

Hit me up on Twitter—my tweets know when to apply the infield fly rule.