Week 5 of the 2012 NFL regular season is already upon us, and it's time to figure out which teams will be on the rise in the power rankings after a stellar performance.
The schedule is littered with marquee matchups in Week 5, and big-name teams looking to take the next step up the rankings will have to prove their worth on the biggest stages.
After the final whistle is blown in this upcoming weekend of action, all of the following teams will be climbing the standings and up the power-rankings board.
Philadelphia Eagles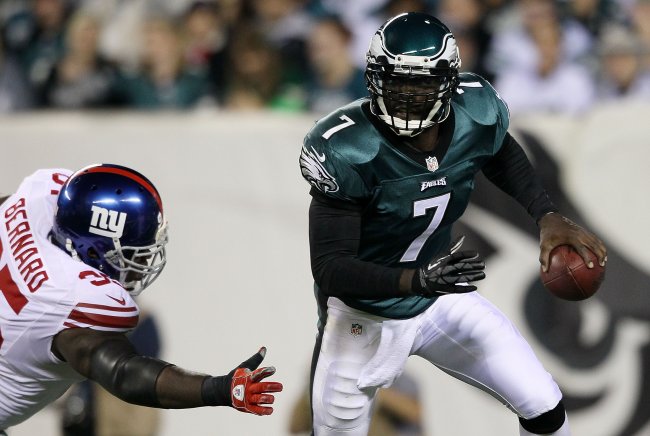 Alex Trautwig/Getty Images
After starting the season a very lucky 3-1 considering the amount of turnovers the team has given up, the Philadelphia Eagles will travel to Pittsburgh and beat the Steelers on their home field.
Talk about sending a message.
Despite the return of Rashard Mendenhall, Troy Polamalu and James Harrison, Philadelphia will keep the game close enough with its tough defense and give star quarterback Michael Vick the proper time in the pocket to make a fourth-quarter drive for the win.
This will be another close game for Philadelphia, but the Eagles have proven this season that they are one of the best teams in the league when it comes to winning in the fourth quarter.
New Orleans Saints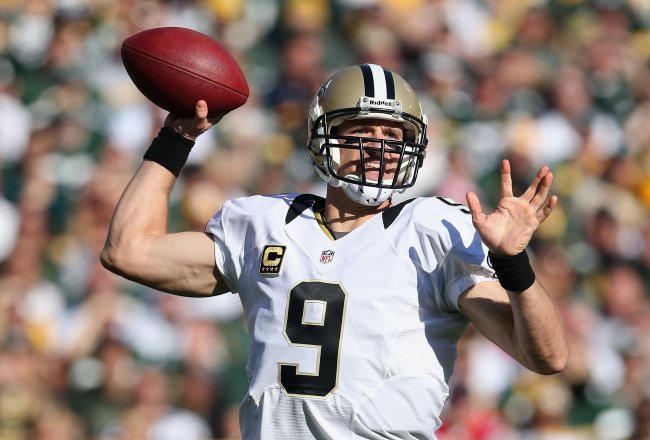 Jeff Gross/Getty Images
The 0-4 start for New Orleans is one of the oddest anomalies in all of professional sports this year, but if there was ever an offensive unit that could turn it on and make up for its defensive inefficiencies, it's the Saints.
With Drew Brees on pace for another huge passing season, New Orleans must look for answers on the defensive side of the ball. After four weeks of mailing it in, someone must step up against the San Diego Chargers in Week 5.
It doesn't matter which player steps up, as long as the Saints' defense stops San Diego and allows Brees and the offense to win the game, New Orleans will start their steady ascension back towards the top of the power rankings.
Denver Broncos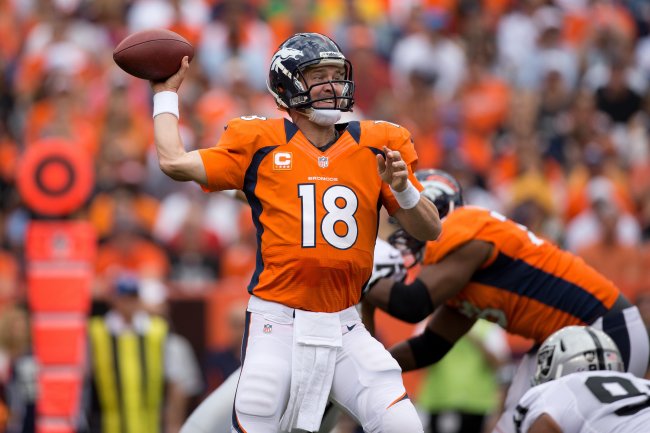 Justin Edmonds/Getty Images
Of all the teams on this list, the organization with the most riding on Sunday's games is the Denver Broncos.
With a trip to Foxborough to play the New England Patriots on the schedule, this is why Peyton Manning was brought in.
Manning is coming off the best game of his Broncos career against the Raiders, but as bad as the Patriots defense has been, they are still faster and stronger than anyone on Oakland's defensive unit.
If Manning can travel to Tom Brady's field and steal the win, the questions surrounding Denver's legitimacy will go up in smoke and the Broncos will begin their climb to the top of the AFC.
Post-Week 4 NFL Power Rankings
1. Houston Texans (4-0)
2. Atlanta Falcons (4-0)
3. San Francisco 49ers (3-1)
4. Baltimore Ravens (3-1)
5. Green Bay Packers (2-2)
6. New England Patriots (2-2)
7. Cincinnati Bengals (3-1)
8. Chicago Bears (3-1)
9. San Diego Chargers (3-1)
10. Denver Broncos (2-2)
11. Arizona Cardinals (4-0)
12. Philadelphia Eagles (3-1)
13. Minnesota Vikings (3-1)
14. New York Giants (2-2)
15. Pittsburgh Steelers (1-2)
16. New Orleans Saints (0-4)
17. Washington Redskins (2-2)
18. St. Louis Rams (2-2)
19. Buffalo Bills (2-2)
20. Dallas Cowboys (2-2)
21. Carolina Panthers (1-3)
22. Detroit Lions (1-3)
23. Seattle Seahawks (2-2)
24. New York Jets (2-2)
25. Kansas City Chiefs (1-3)
26. Indianapolis Colts (1-2)
27. Tennessee Titans (1-3)
28. Miami Dolphins (1-3)
29. Tampa Bay Buccaneers (1-3)
30. Oakland Raiders (1-3)
31. Jacksonville Jaguars (1-3)
32. Cleveland Browns (0-4)
Check back for more on the National Football League as it comes, and don't miss Bleacher Report's NFL page to get your fill of all things football.