Big-Name MLB Prospects Who Were Branded with 'Bust' Label After Brutal 2012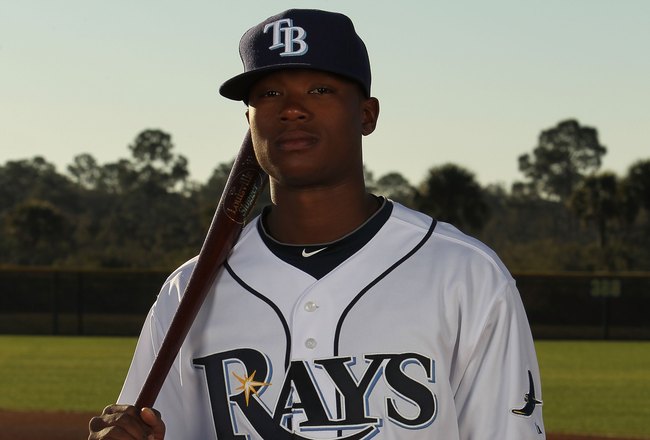 Nick Laham/Getty Images
Fans are always quick to deem a prospect a "bust" simply because he under-produced relative to expectations. Although the compulsion to scrutinize under such circumstances is understandable, stating that a specific player has bottomed-out based on a one-year sample isn't exactly sound reasoning.
Rather, it's necessary to consider how a player was viewed at the time they were either drafted or signed, the rate of their subsequent development and whether they possess the ability to make adjustments at higher levels. Basically, calling a player a "bust" should be based more on their outlook with previous performance taken into consideration.
Having said that, here's a look at five prospects genuinely worthy of the "bust" label.
Dellin Betances, RHP, New York Yankees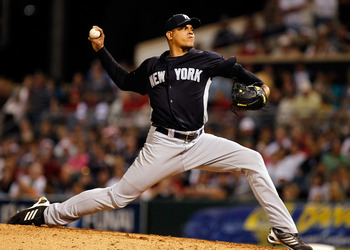 J. Meric/Getty Images
Selected in the eighth round of the 2006 draft, the Yankees have been patient with the 6'8" right-hander, remaining steadfast in their development of him as a starter.
However, despite flashes of excellence, and after making his big league debut late last season, Betances' lack of control continues to be a major concern as he boats a 4.9 BB/9 rate over seven minor league seasons. This season represented a career-low for the right-hander after he posted a 6.8 BB/9 rate and was demoted from Triple-A to Double-A. It's hard to envision him suddenly putting things together, so a relegation to the bullpen may be the only hope.
Tim Beckham, SS/2B, Tampa Bay Rays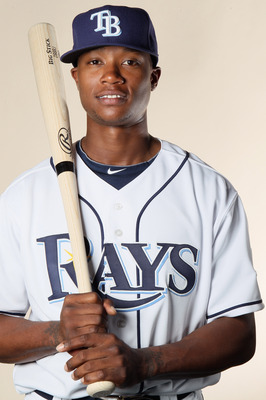 Elsa/Getty Images
Since the Rays made Beckham the No. 1 overall pick in 2008, he's done nothing but disappoint on and off the field. While the athleticism and natural talent is still there, he's yet to demonstrate the ability to make adjustments—a trait vital towards success in the major leagues.
Beckham enjoyed his best minor league campaign in 2011, batting .271/.328/.408 and reaching Triple-A for the first time. This season, however, has been a major regression.
The 22-year-old was handed a 50-game suspension in May for a second violation of the Minor League Drug Prevention and Treatment Program and ultimately posted a .686 OPS with 71 strikeouts in 72 games in Triple-A.
Jared Mitchell, OF, Chicago White Sox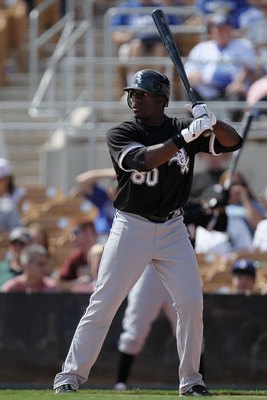 Chris McGrath/Getty Images
A first-round draft pick out of Louisiana State in 2009, many people blamed Mitchell's slower-than-expected development on the serious ankle injury he suffered during spring training in 2010—an injury that ultimately required season-ending surgery before the season even began.
However, he's now 23 years old, has completed two full minor league seasons and is seemingly an unchanged player. Mitchell did raise his OPS by almost .100 points this season and posted career highs in numerous offensive categories, but it's still a far cry from the player he was expected to be.
Reese Havens, 2B, New York Mets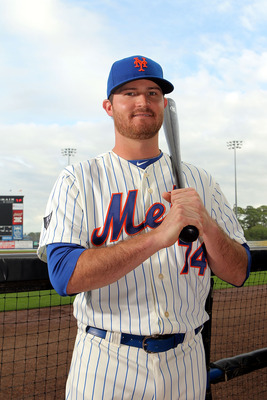 Marc Serota/Getty Images
The Mets' first-round draft pick in 2008, Havens was viewed as an advanced left-handed hitter capable of producing at an up-the-middle position. Unfortunately, the now-25-year-old has been plagued by injuries throughout his five-year career in the minors, limiting him to only 307 games played.
His small samples of production have been good, at times, but he's still yet to play a game above Double-A. He may still reach the major leagues, but the fact that it will have taken at least six seasons to happen is disappointing.
Stetson Allie, 1B/3B, Pittsburgh Pirates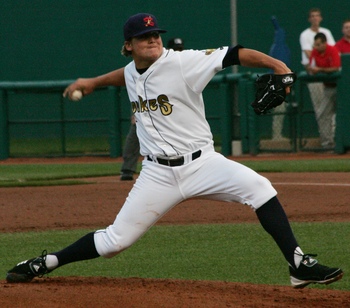 Courtesy of MiLB.com
After making him a second-round selection in the 2010 draft, the Pirates offered Allie well-over-slot money to lure him away from a college commitment. A player who received looks both on the mound and at the plate in high school, the Pirates believed his future was on the mound. That, clearly, was a poor assessment.
The hard-throwing right-hander began his professional career in the New York-Penn League in 2011, registering a 6.58 ERA, 9.7 K/9 and 10.0 BB/9 rate in 26 innings. Allie also uncorked seven wild pitches and hit nine batters. As you may have inferred, he may have been better off pitching with his eyes closed. For some reason, he began the 2012 season at Low-A West Virigina, where he walked eight batters in 0.2 innings.
Following his struggles on the mound, the Pirates ultimately converted him back to a position player with the hope of reviving his rapidly fading career.
Playing both corner infield positions, Allie batted .213/.314/.340 with 11 extra-base hits, 19 RBI and 50 strikeouts in 42 games. While it's doubtful that he'll make it far with the bat, it's still a helluva lot better than what he offered on the mound.
Keep Reading