NFL Picks Week 1 Against the Spread: Favorites That Will Cover Your Bet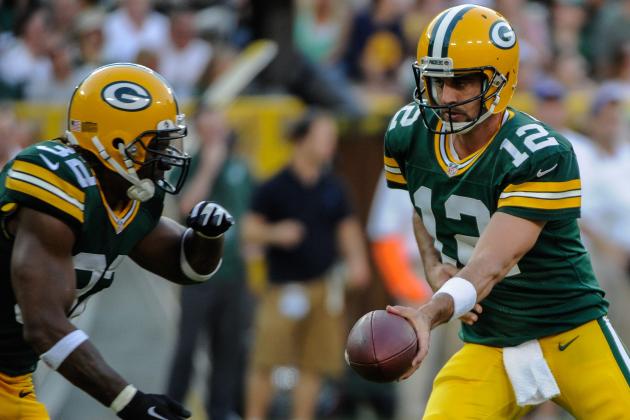 Benny Sieu-US PRESSWIRE

The NFL preseason dragged on for decades and has at last come to its merciful conclusion.
Finally, the NFL regular season is here.
With the season about to start, everyone is waiting in anticipation. People want to see how their teams look, sure, but there's always another interest in the NFL.
Gambling.
Which teams will beat the spread and help you make money? Or, if gambling isn't for you, which way should you go in your pick 'ems league?
*All betting lines were taken from the current line at Vegas Insider.
Begin Slideshow

»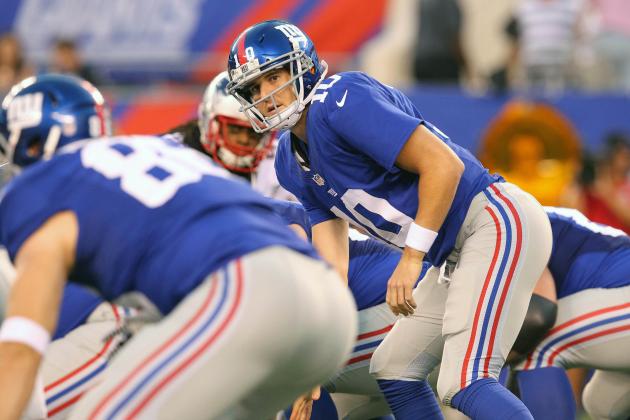 Brad Penner-US PRESSWIRE

With the Giants favored by four points, this is a fairly easy pick. New York is the superior team and should beat Dallas by at least a touchdown.
At home, the Giants should be able to beat this spread. The Cowboys aren't a bad team by any means, but New York is the defending Super Bowl champs and an elite team.
Dallas simply isn't on that same level. A good team capable of winning, yes, but not a team that should stick within four points of the Giants.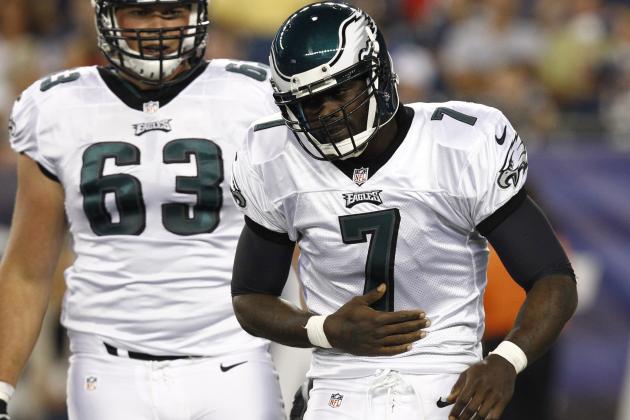 Mark L. Baer-US PRESSWIRE

The Eagles are favored by eight points, and it seems safer to side with them than the Browns. Philadelphia is simply a superior team in nearly every way.
Michael Vick is the most notable difference between the two teams, but the Eagles also have better wide receivers, defensive linemen, linebackers and defensive backs. It's not particularly close at any position either.
Based on the teams' Week 3 preseason matchup, Philadelphia should dominate. The preseason is still just the preseason, but the if the game was at all an indication of what is to come, this is an easy bet.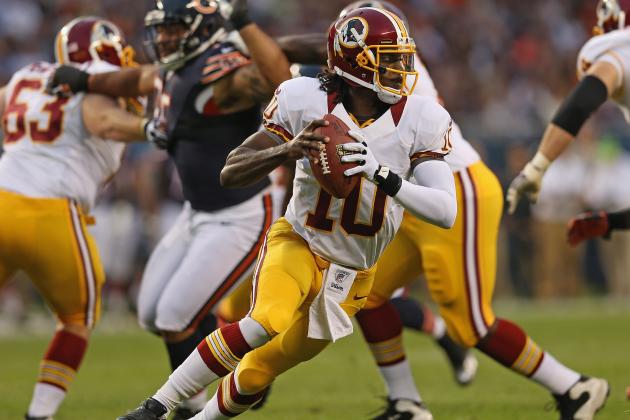 Jonathan Daniel/Getty Images

The Saints are favored by 9.5 here, and I would roll with them. Robert Griffin seems to still be adjusting to the NFL, and Steve Spagnuolo should be able to rattle him.
Washington's defense isn't bad, but it won't be able to hold back Drew Brees and the Saints offense. These teams aren't close on a talent level.
Even with a rough offseason, New Orleans should be just fine in 2012, and they'll start off the season by covering against the Redskins.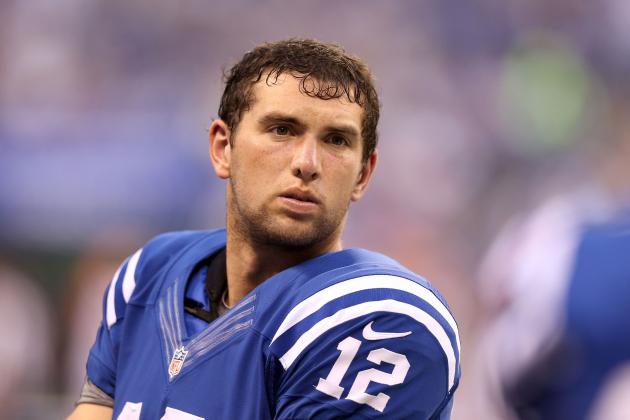 Andy Lyons/Getty Images

The Colts have, in many ways, been underrated. People seem to have forgotten the players Indianapolis still has. Andrew Luck should have enough talent to compete in his rookie year.
Chicago is a good team, no doubt, but their defense isn't as good as it's believed to be. The Bears will rely on their offense, but that could take some time to get rolling.
Look for Luck to give the Bears a challenge in his first regular-season game. This contest should be closer than 9.5.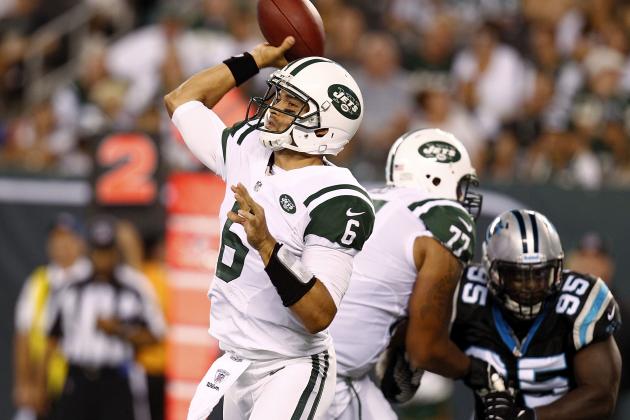 Jeff Zelevansky/Getty Images

New York's offense has looked terrible. Yeah, it's the preseason, but this type of awful performance is rare.
Buffalo isn't a great team, but the Jets are looking really bad right now. The Jets are favored by just three points, but the Bills should win this game.
There is no comparing the 2011 and 2012 Bills, and the 2012 version could compete. They should at least be able to beat the Jets in Week 1.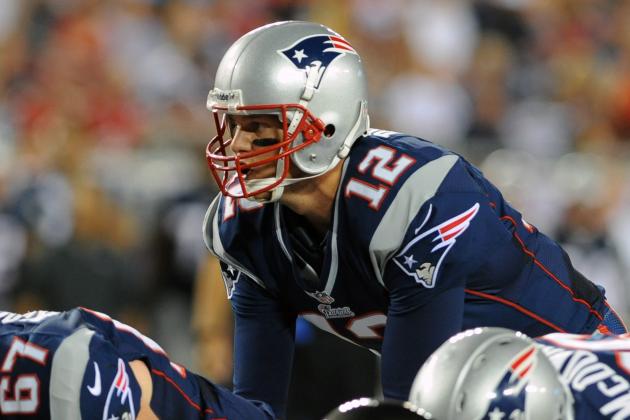 Al Messerschmidt/Getty Images

This is an easy decision. The Patriots should beat Tennessee by more than 6.5 points, and it shouldn't be all that close either.
New England remains the AFC's best team, and the Titans really aren't near the same level. The Patriots are much better.
Tennessee has some talent, but New England is more experienced and dynamic. As Jake Locker grows and develops, the Titans will be up and down.
The Patriots won't have that issue.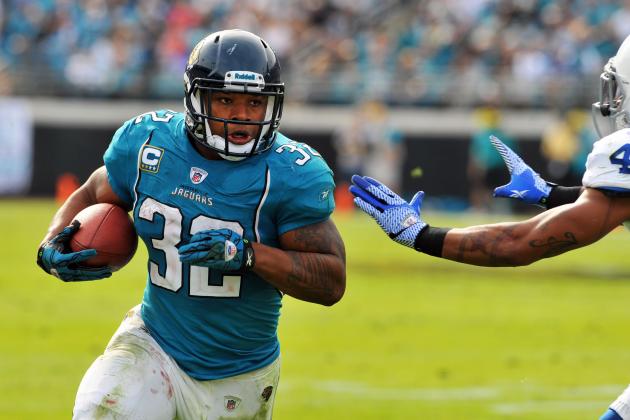 Al Messerschmidt/Getty Images

This one should be close, but the Jaguars should cover. Blaine Gabbert has actually looked not so horrible in the preseason, and Maurice Jones-Drew is back.
Minnesota is without a fully healthy Adrian Peterson, and Christian Ponder hasn't yet proven anything. Neither defense is great, and both should be similar.
So, the Jaguars get the edge because of the greater upside. Jones-Drew and several talented wideouts make the difference.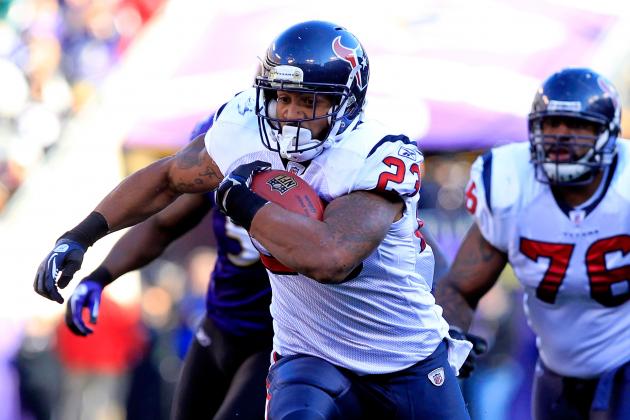 Chris Trotman/Getty Images

This one, despite Houston being favored by 10 points, goes to the Texans. Miami is looking like one of the NFL's worst teams, and Houston is one of the NFL's best.
At this point, the Dolphins don't really have any discernible strengths, while the Texans have stars in every unit. There is simply no comparison.
It's impossible to say what will happen, but Houston is more than good enough to beat Miami by 10 points. In fact, the Texans should win by much more than that.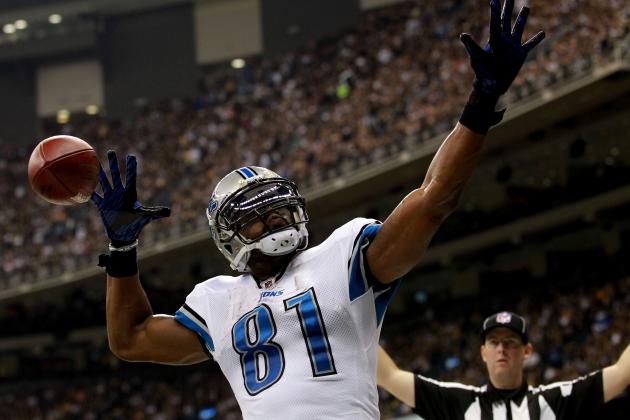 Ronald Martinez/Getty Images

St. Louis remains in a state of growth and development. Detroit is in this same stage, but unlike the Rams, the Lions are actually good.
Detroit has one of the league's most talented rosters and is coming off a terrific season. There's no reason to expect a negative turnaround.
The Rams, on the other hand, are coming off a horrific season and haven't done much to improve. These two teams are in vastly different stages of growth and development.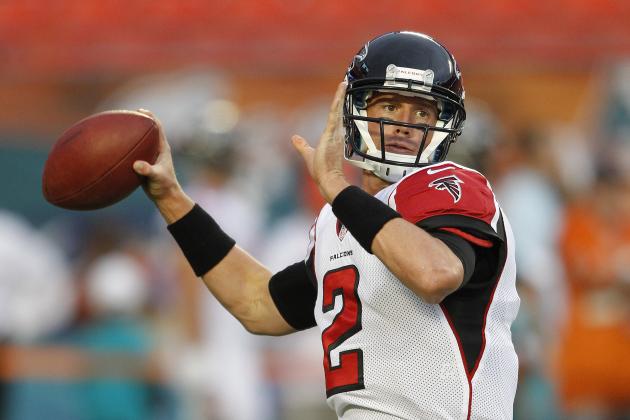 Joel Auerbach/Getty Images

Despite being expected to lose by 2.5 points, Kansas City should come out of this battle the victor. Both teams are talented, but the Chiefs match up better with their opponent.
Kansas City will be able to pressure Matt Ryan while still covering Atlanta's dynamic wideouts. The Falcons will struggle more to shut down Dwayne Bowe, Jon Baldwin and Jamaal Charles.
The Chiefs still lack a great quarterback, but their defense is fantastic and the offense has several weapons. They are more than capable of beating a good Atlanta team.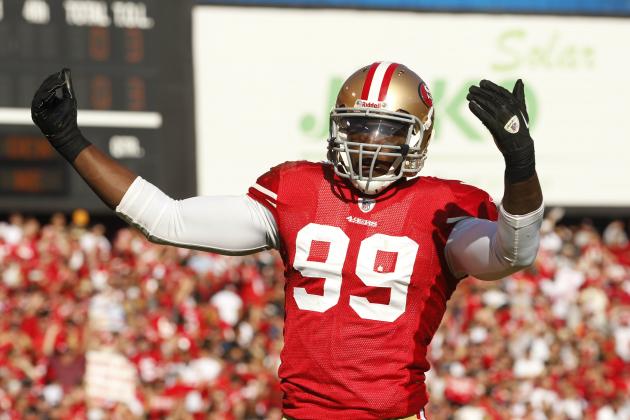 Cary Edmondson-US PRESSWIRE

This is a terrific Week 1 matchup between two of the NFC's two best—but very different—teams. Green Bay is known for its explosive offense, while San Francisco is known for its physical defense.
Though this game could go either way, the Packers should win. Green Bay is the best team in the NFL, and even the 49ers lack the defenders to stop its offense.
The Packers do have to cover a 5.5 point spread, but that shouldn't be too difficult for the team. Green Bay is simply too talented.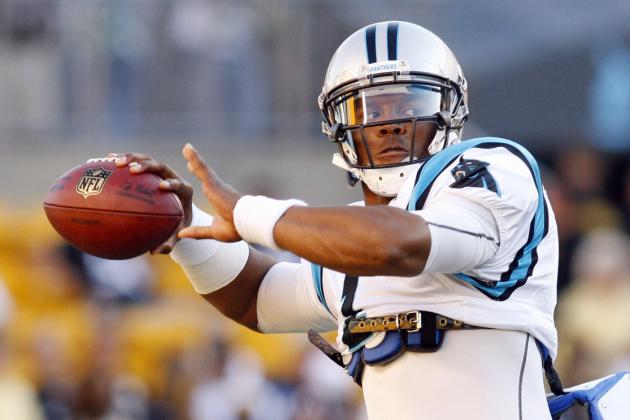 Charles LeClaire-US PRESSWIRE

Cam Newton and the Panthers are back with yet another year of development under the belt. While Tampa Bay built through free agency, Carolina continued to add talent through the draft.
Newton should be able to dominate a weak Tampa Bay secondary, and the Buccaneers shouldn't be great at slowing down Jonathan Stewart and DeAngelo Williams either. Carolina's offense matches up great with Tampa Bay's defense.
The Panthers need to win by just 2.5 points, and their talent level is greater than Tampa Bay's by more than that. Newton will put the team on his back and cover the spread.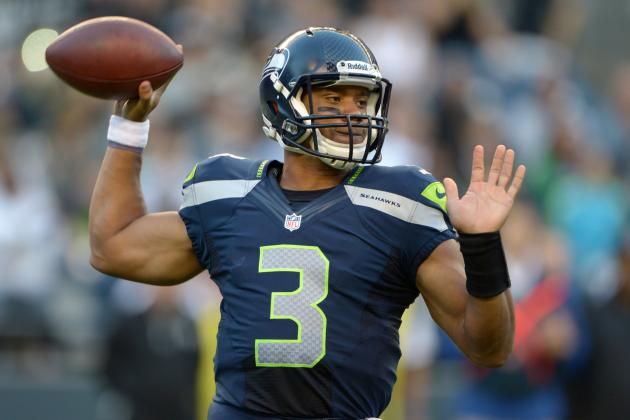 Kirby Lee-US PRESSWIRE

This two-point spread goes to the Seahawks. Seattle has been underrated on defense, and Russell Wilson could provide a major offensive spark.
Arizona has little going for it on offense, and it lacks a truly diverse and well-rounded defense. There is little doubt that Seattle is a better team.
John Skelton won Arizona's quarterback battle, but that doesn't mean Cardinals fans should be optimistic. The Seahawks are better across the board and lack the glaring weaknesses of the Cardinals.
Seattle should win by more than two points.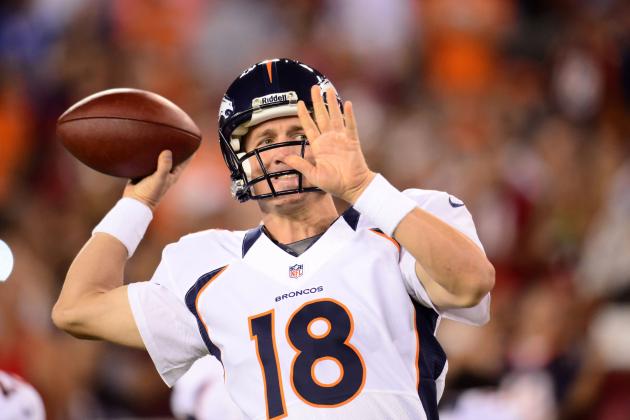 Mark J. Rebilas-US PRESSWIRE

As no one really knows what to expect from Peyton Manning and the Denver offense, this one is nearly impossible to predict. Manning used to be nearly unstoppable, but is he still?
Pittsburgh isn't quite the team it used to be, but it is still better than most. The Steelers have a great defense and an explosive offense.
Expected to lose by one, Pittsburgh has been overlooked here. The Broncos are definitely appealing, but at this moment, the Steelers are the superior team.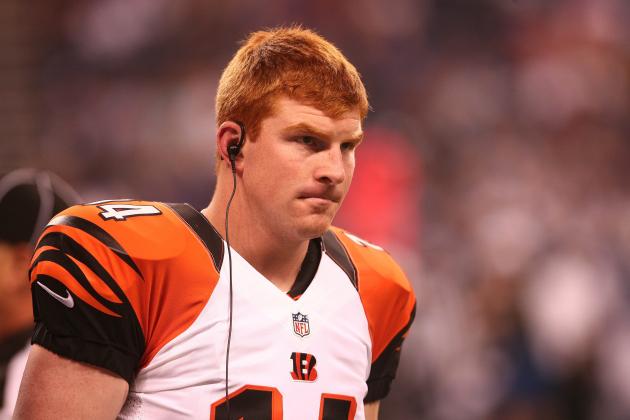 Mark Zerof-US PRESSWIRE

There is a good argument to be made that Cincinnati overachieved in 2011 and is doomed to decline a little. Even ignoring this, though, Baltimore is a more talented team.
The Ravens defense is much better than Cincinnati's, and they also offer a more versatile offense which is actually capable of running the football. Also, the Ravens have young, developing talent with the upside to push the offense forward a step.
Baltimore has to win by six here, but that is more than manageable. The Ravens are simply a more talented, more experienced and more proven team.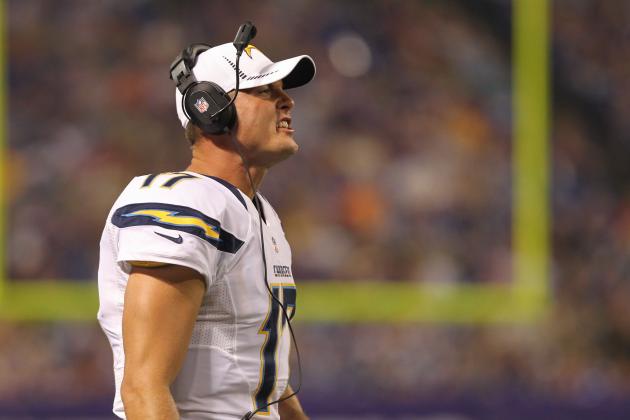 Brace Hemmelgarn-US PRESSWIRE

Take San Diego here. Favored by just 1.5 points, the Chargers have been sadly overlooked. Either that or Oakland has been way overrated.
San Diego still has Philip Rivers at quarterback with several weapons at receiver and running back. The team's defense remains above average.
Oakland rocks the inconsistent Carson Palmer at quarterback to go with unproven wide receivers and a bad offensive line. The team's defense is unproven at best.
San Diego isn't a perfect team, but the Raiders are farther from the top than the Chargers are. This game may not even be all that close.