MLB Trade Chips: 10 Prospects Who Could Be Auditioned for Deals This Winter
Hunter Martin/Getty Images
Major League Baseball rosters are about to expand, and we are going to see many highly anticipated prospects getting their first crack at the highest level of professional baseball.
However, even though several fanbases are excited to see their new prospects in action, some of them might be called up for different reasons.
Some of them might be called up to audition. If they perform well now, they will have more trade value over the winter.
Here are 10 of these call-ups who might actually be able to enhance their value and could be on the market this winter.
Tyler Cloyd, Philadelphia Phillies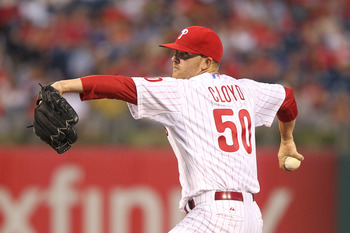 Hunter Martin/Getty Images
Tyler Cloyd was called up a little bit before the roster expansion, but I think that he still fits the bill as a player who will hopefully gain value through this promotion. His velocity is a little bit low, and the Phillies have long-term commitments to many of their existing pieces in the rotation.
Therefore, there might not be room for Cloyd for a long time, and it might be in their best interest to help him gain some value and then trade him.
Leonys Martin, Texas Rangers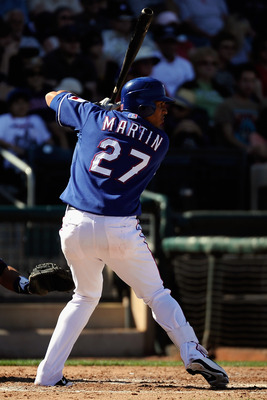 Kevork Djansezian/Getty Images
Leonys Martin is a multi-talented outfielder who provides an interesting combination of power and speed. He has also shown decent plate discipline in Triple-A this season, which should help make him a decent leadoff man in the future.
However, if the Rangers are able to bring back Josh Hamilton this winter, Martin could become expendable and have substantial value if he performs well this September.
Deunte Heath, Chicago White Sox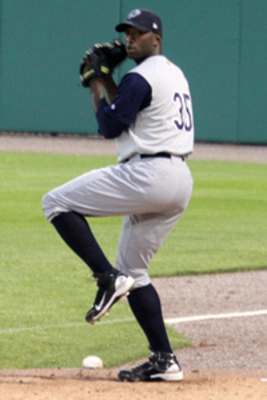 Photo courtesy of cdn2.sbnation.com
Deunte Heath has been tearing up Triple-A this season. He has appeared in 36 games and is carrying a 1.48 ERA. On top of that, he is averaging more than a strikeout per inning.
The Chicago White Sox already have a strong bullpen at the major league level, so if he really does perform well this September, they could trade him away in the winter to help reinforce their major league roster.
Scott Barnes, Cleveland Indians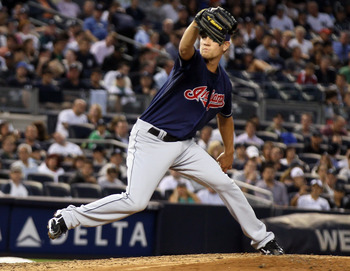 Elsa/Getty Images
Scott Barnes has been up with the Cleveland Indians on two separate occasions with limited success. However, despite that, when he has been pitching in Triple-A, he had held opponents to a .196 batting average.
Obviously, he has the potential to shut down hitters, and if he is able to show that he is capable of actually doing this type of work at the major league level, he will have much more value this winter.
Jose Constanza, Atlanta Braves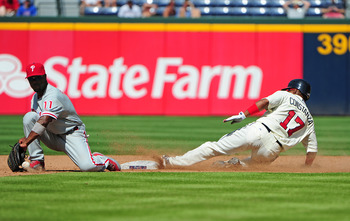 Scott Cunningham/Getty Images
Jose Constanza has been having a strong year in the minor leagues, and he seems like he could provide a strong presence at the top of the lineup. Throughout his career, he has put up some nice stolen base totals.
If the Atlanta Braves decide that they want to bring back Michael Bourn, Constanza could become a valuable trading chip even though he is a little bit on the older side for a prospect.
Brandon Hicks, Oakland Athletics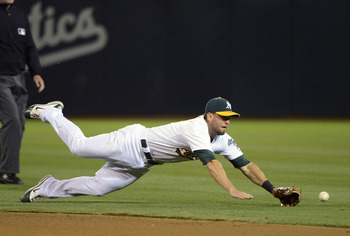 Thearon W. Henderson/Getty Images
Throughout this season in Triple-A, Brandon Hicks had a solid campaign at the plate and turned in numbers that were somewhat reminiscent of the Cincinnati Reds' Zack Cozart.
When shortstops with power come along, people tend to take notice. If Hicks is able to show this power at the major league level, he will definitely draw interest. Plus, since the Athletics have both Cliff Pennington and Stephen Drew, Hicks might be somewhat expendable.
John Ely, Los Angeles Dodgers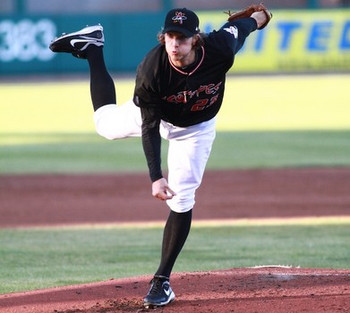 Photo courtesy of cdn2-b.examiner.com
John Ely has been pitching some of the best baseball of his career, and his 14-7 record and 3.20 ERA are a testament to that.
In 2010, he came up to the major leagues and did not have a lot of success. However, if he is able to turn in a strong performance for the rest of the season, he might be able to add more value to his portfolio and prove that he is beyond his earlier struggles.
Nick Maronde, Los Angeles Angels of Anaheim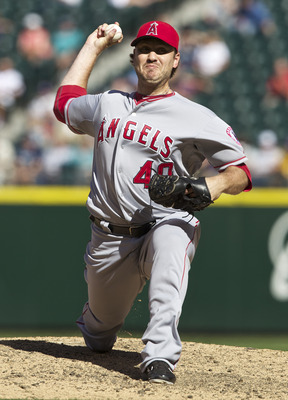 Stephen Brashear/Getty Images
Nick Maronde has been on the fast track to the major leagues. In 2011, he was just starting in rookie ball, and he has already made it out to the Los Angeles Angels of Anaheim.
His emergence can be somewhat explained by the fact that he doesn't allow very many runners on base. His career WHIP is 1.04. When pitchers are able to keep people off the bases, they have quite a bit of success, and Maronde is continuing that tradition.
Zach Lutz, New York Mets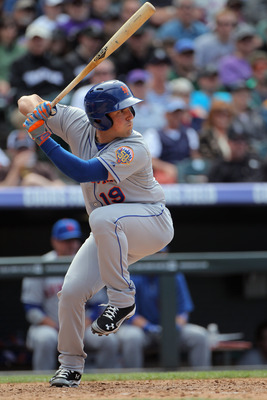 Doug Pensinger/Getty Images
Zach Lutz is not necessarily the most dominant offensive third baseman, but he is capable of hitting for enough power and average to survive in Major League Baseball.
However, if he stays with the New York Mets, there's really no hope for him ever starting at the hot corner. David Wright is going to be there for a very long time, so if the Mets are able to help Lutz stand out a little bit, they might be able to use him to enhance their major league team even more.
Didi Gregorius, Cincinnati Reds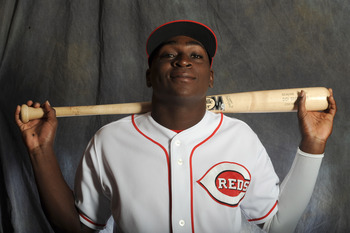 Rich Pilling/Getty Images
With Billy Hamilton waiting in the wings and Zack Cozart already established in the major leagues, Didi Gregorius will have a hard time playing shortstop for the Cincinnati Reds in the long term.
Yet if he is able to put in a strong performance right now, the Cincinnati Reds might be able to trade him away and get a better return. It is not that he is a bad player whatsoever, but the Reds have so many strong shortstops, they might want to leverage his hopefully strong performance in trade talks this winter.
Whether you think I know everything or nothing about Major League Baseball, you should follow me on Twitter or become a fan on Facebook and keep in touch. I love hearing what you all have to say!
Keep Reading