NL Rookie of the Year Rankings: Wade Miley and Todd Frazier Angle for an Edge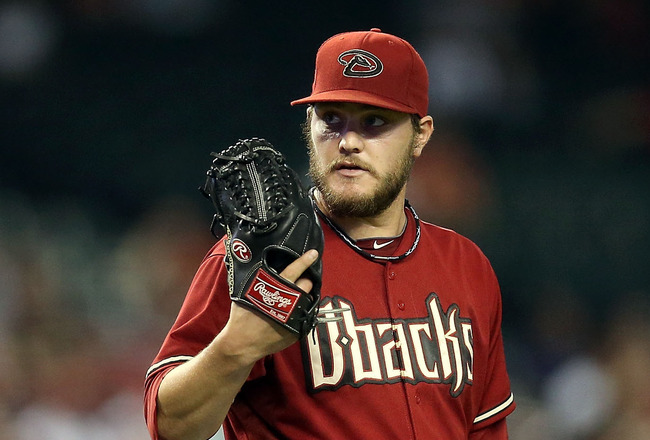 Wade Miley is fifth in the National League with a 2.80 ERA.
Christian Petersen/Getty Images
The race for the NL Rookie of the Year award is going to be a fun one to follow for the final five weeks of the regular season.
Essentially, it's become a two-man competition between Arizona Diamondbacks pitcher Wade Miley and Cincinnati Reds infielder Todd Frazier. Many view Miley as the favorite the rest of the way, but if Frazier stays in the lineup regularly, his numbers might be too good to be denied.
This is a classic debate: Is a starting pitcher or everyday player more important to his team? The Rookie of the Year award isn't a Most Valuable Player award, of course. But that's what this race could come down to. Is Miley more valuable to his team, or is Frazier?
There wasn't much change between last week's rankings and the set we put together this week. San Diego Padres first baseman Yonder Alonso continues to hover around the top five. He had a strong week, batting 6-for-12 (.500) with a home run and four RBI. But he played in only three games. If he keeps that up, however, he could crack the top five again.
Here are this week's top five contenders for NL Rookie of the Year honors. Chime in with your responses and suggestions in the comments. (You can also reply to me on Twitter. My address is at the end of this article.) That feedback is definitely considered when doing these rankings each week.
All statistics cited here are current as of August 28.
Keep Reading