10 Fantasy Football 2012 Sleepers Who Are Now Overrated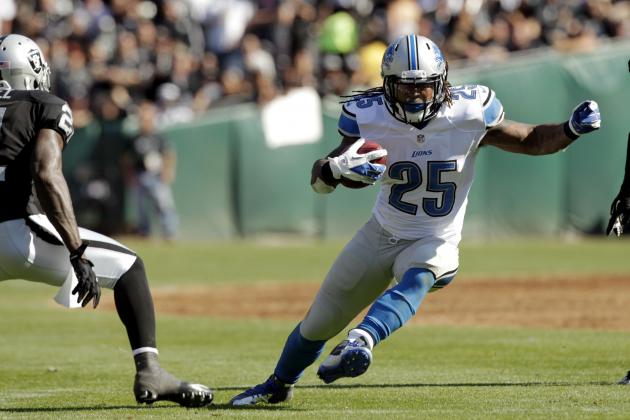 Cary Emondson-US PRESSWIRE

How does one define "sleeper"?
Everybody has a different definition for our favorite and ambiguous term in fantasy sports. Most times we put too much stock in the term and, hence, we overrate the player in the process.
So, herein lie 10 fantasy football sleepers who have received too much hype and are now are being a bit overrated in value. Mind you, the following players could be due for solid seasons, but their value is being severely overinflated on draft day.
Begin Slideshow

»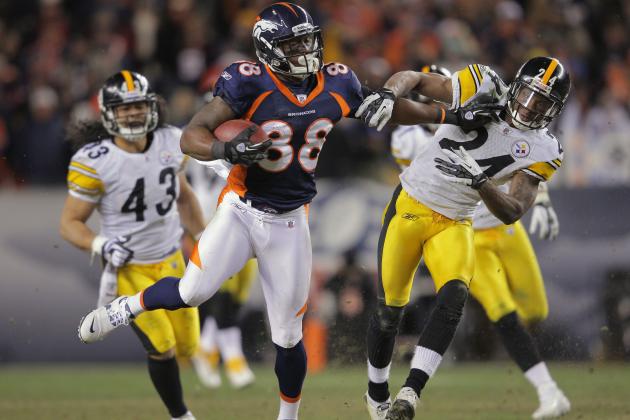 Doug Pensinger/Getty Images

With the addition of Peyton Manning, people think Thomas has now become, or will become, the second coming of Calvin Johnson.
Let's tone it down a bit and realize that Thomas has never played in more than 11 games in a season.
On Sunday it looked like Manning favored Eric Decker over Thomas, as Decker scored twice versus the 49ers, while Thomas had only two catches for 25 yards.
Sure, that's a small sample size, but it could be a harbinger of things to come.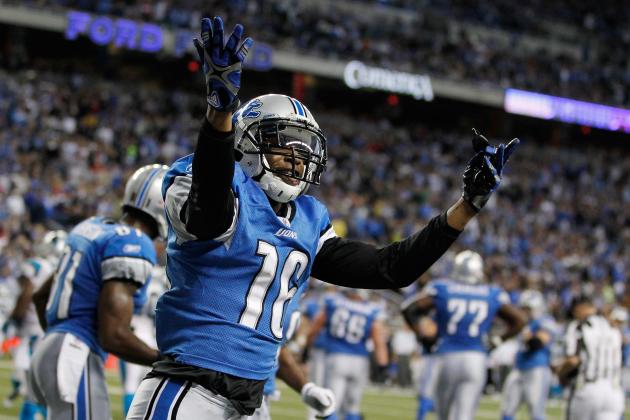 Gregory Shamus/Getty Images

While Young is the receiver du jour at the moment for the Lions, Nate Burleson is technically second on the wide receiver depth chart behind Calvin Johnson.
The thinking, however, is Titus Young will move past Burleson on the depth chart and take advantage of the double- and triple-teams Johnson will see. That may be the case, but Young still has some work to do. Young can still be a little too erratic and immature for many people's liking.
Young should be drafted as nothing higher than a No. 3 wideout.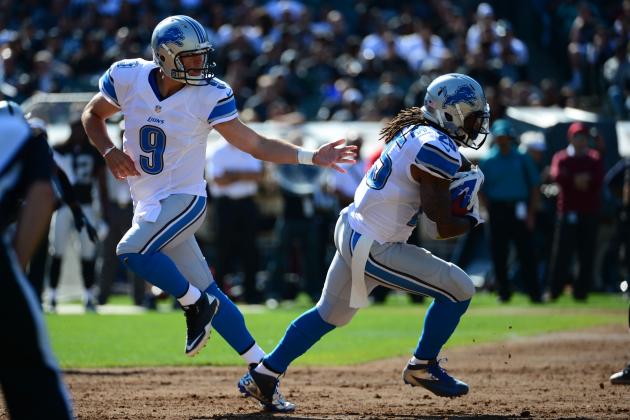 Kyle Terada-US PRESSWIRE

LeShoure is another Lion getting too much love in the preseason.
Between the fact that LeShoure has never played an NFL game after sitting out all of last year with an Achilles' injury, plus his impending two-game suspension for violating the league's substance-abuse policy, he is somebody you should have tepid expectations for.
With Kevin Smith healthy and showing signs of his former self, there is no guarantee LeShoure will get a significant amount of carries. Plus the Lions still also have Jahvid Best and Keiland Williams on the roster.
This could be a year of transitioning for LeShoure, and with that said, you should aim to nab him in the later rounds, as opposed to the middle rounds.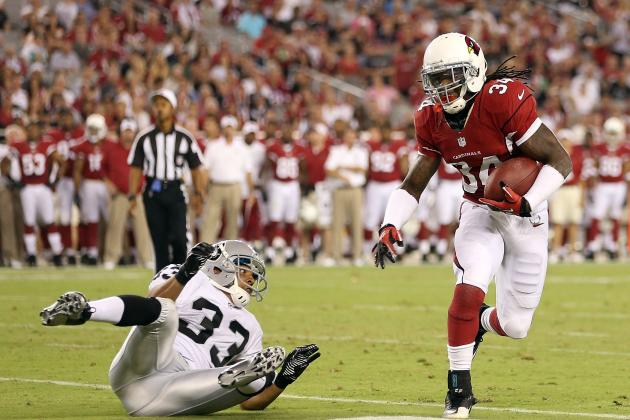 Christian Petersen/Getty Images

Now that Beanie Wells is back and getting first-team reps, Ryan Williams will initially be relied on as a backup.
There is potential here, no doubt, but like LeShoure, Williams has yet to play an NFL game after sitting out all of last year with a torn patella tendon in his right knee. Williams will be eased back into the mix, and while he is, Wells will get the bulk of carries in Phoenix.
Williams, too, should only be viewed as a late-round flier.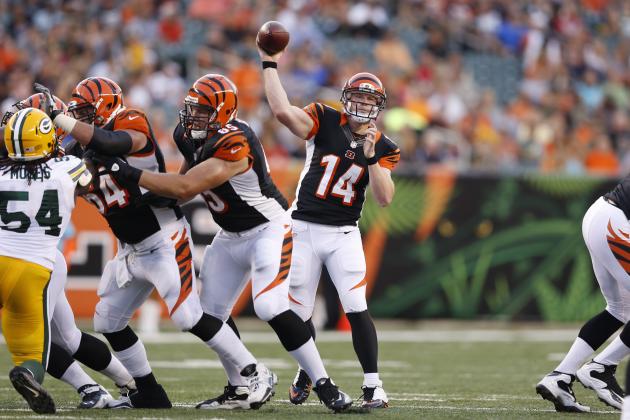 Joe Robbins/Getty Images

With a solid running game and an improving defense, Dalton was more of a caretaker on offense last year than a gunslinger. That trend may continue this year.
Outside of A.J. Green, Dalton doesn't have a lot of experienced playmakers on offense to connect with, and playing in a division with great passing defenses in Baltimore, Pittsburgh and Cleveland does the second-year Dalton no favors.
All that said, don't even consider Dalton as anything more than a backup QB.
Joe Robbins/Getty Images

One person who may struggle with Dalton could be Jermaine Gresham.
If Gresham isn't scoring (six touchdowns last year), he is not of much use for your fantasy team. Last year Gresham had only 56 receptions for 596 yards in 14 games.
Until Gresham becomes a more integral part of the Bengals offense, he will be an afterthought on most occasions for Cincinnati.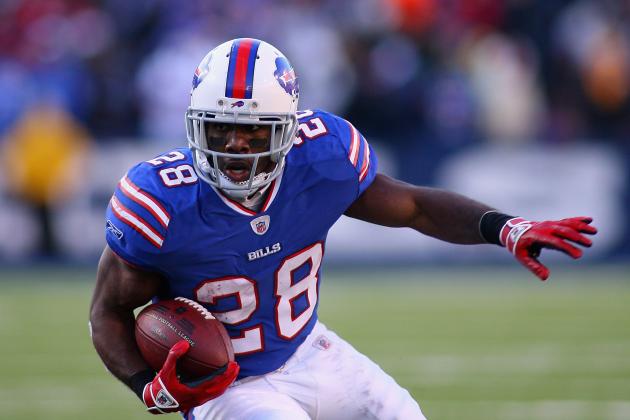 Rick Stewart/Getty Images

The demise of Fred Jackson has been greatly exaggerated.
While Spiller did indeed have a fantastic finish to last year while filling in, Jackson is now healthy and will still be the running back of choice for the Bills.
Jackson is still the more aggressive rusher, and although Spiller will cut into Jackson's production, it's not enough to spend a middle-round pick on him. Unless Jackson gets hurt, Spiller's production will not match where he is getting drafted in most drafts (MockDraftCentral.com has his ADP as 64 overall).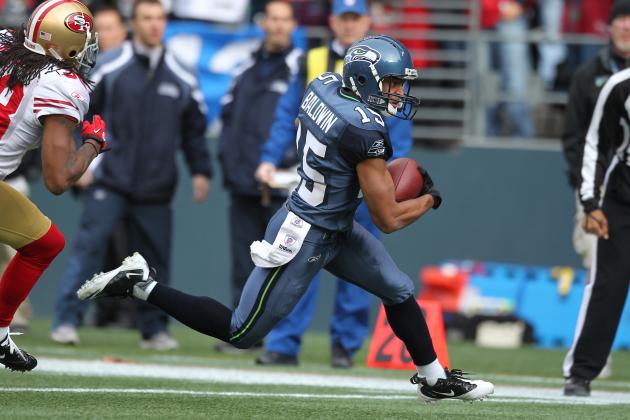 Otto Greule Jr/Getty Images

There is a lot of talent here with Doug Baldwin.
But with a shaky quarterback situation in Seattle, the growth of Baldwin's game could be stunted.
Baldwin also has to contend with Sidney Rice and Golden Tate for targets. Baldwin may now be someone to avoid on draft day altogether.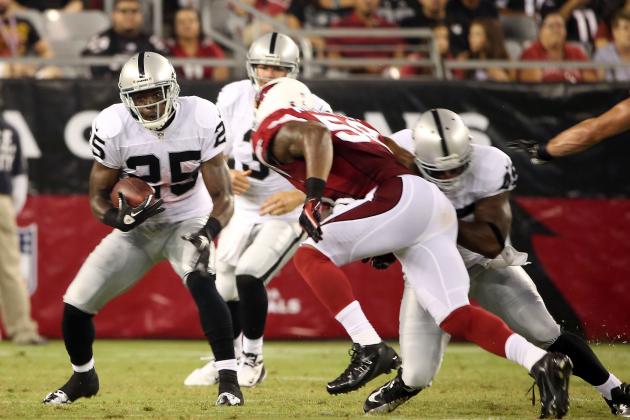 Christian Petersen/Getty Images

So far Darren McFadden looks healthy and invigorated, and there should be no need to draft either Jones or Goodson.
The offense will flow through McFadden, with Goodson and/or Jones only getting a couple of token carries a game.
Granted, McFadden has a sordid injury history, but you are still playing with fire by selecting Jones or Goodson, as they could eat up a valuable roster spot if McFadden stays healthy.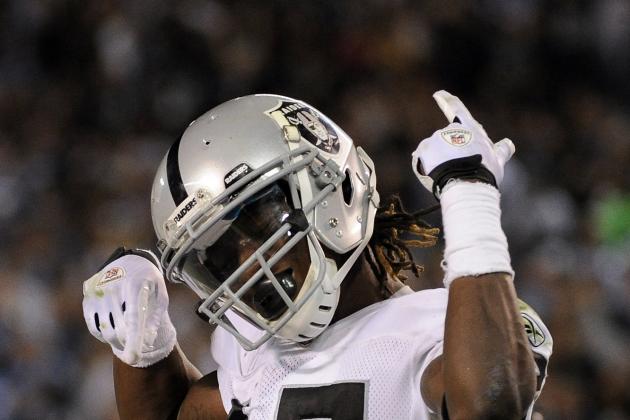 Harry How/Getty Images

Denarius Moore is another skill position player for the Raiders who is perhaps receiving too much hype.
As I mentioned before, the Oakland offense will run through McFadden, and when Carson Palmer does drop back to pass, he'll have a lot of equally good receivers to target—with Darrius Heyward-Bey probably at the top of the list.
Moore could get lost in the shuffle and is no better than a late-round flier.
Follow me on Twitter @Stacdemon